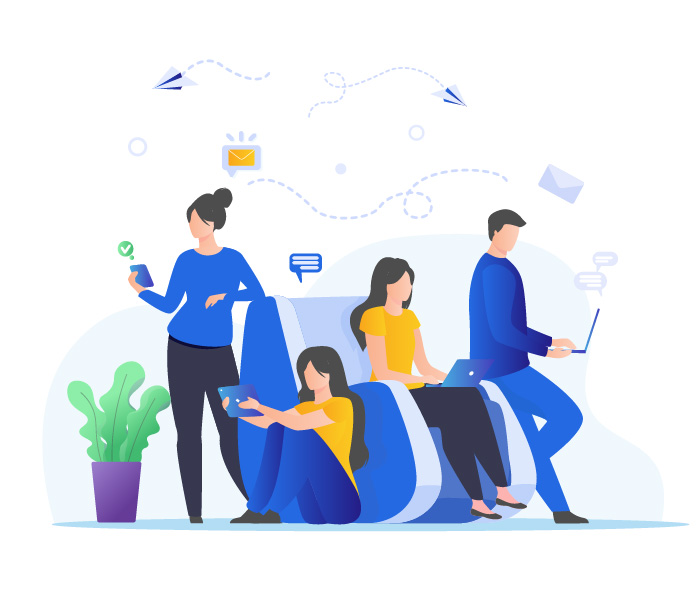 Customer Experience in the FinTech Industry
Customer experience is gaining immense importance in almost every field, including fintech. More and more institutions are becoming customer-centric and planning all their operations, keeping this approach in mind. With the ever-increasing competition, it is perhaps the only way to attract customers and retain them.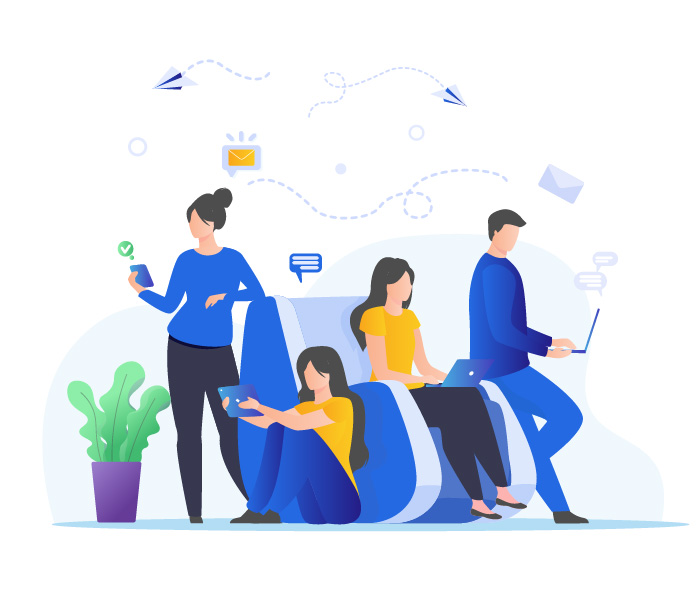 Now, customers have become extremely proficient in understanding their own needs and finding the relevant services accordingly. They look for financial services that can be trusted and can offer them the convenience they are looking for. Talking about the customer experience offered by fintech companies, it is all about responsive UX, robust payment methods, simplified onboarding, better helplines, and the overall website or app functionality.
Customers are now feeling the need to be heard out and expect fintech companies to implement their feedback. It is no longer sufficient to just work on your website design or the basic working mechanism. Providing an amazing customer experience, fintech has become essential to not only succeed but also survive.
Whether or not a customer selects a particular fintech institution to handle their finances depends on the level of ease and convenience they can provide. Hence, companies have started providing user-friendly services along with a pinch of personalization. The more customized your services are, the more are your chances of customer satisfaction and retention.
Listen to Your Customers
Customer relationships matter a lot. The way you interact with your customers forms the base of your entire company. It affects audience behaviour deeply. Opening up more ways for your audience to reach out to you can help you get more leads and drive conversions. Make sure to have a multiple-channel contact approach so that people can reach you through whichever channel they want to or are comfortable with. This approach opens multiple windows of opportunities for your brand.
When you treat your customers well and act immediately on their suggestions, there are high chances that they will write a positive review for you or recommend you to their family and friends. Fintech customer experience should focus on productive customer interactions and meeting all their needs.
Big Data and Predictive Analytics
Big data is a valuable and fruitful asset to every company looking to go beyond the basics of data collection. This "open banking" system has proven to be beneficial to fintech customers as fintech institutions are now able to offer more convenient services.
Meanwhile, several APIs have been developed around online services to understand customer behaviour and provide better personalization.
Traditional banks who never dig into the benefits of the Internet of Things (IoT), 5G wireless, and API-related technologies are missing out on a plethora of opportunities. Each day, fintech companies are preparing to use real-world data to optimize their fintech customer journey.
Fintech institutions can use the data collected through the KYC process and turn it into a complete picture of transactional behaviour and spending preferences. Similarly, predictive analytics can help you offer the right financial solutions to customers at the right time. It is wise to segment your audience in order to serve them better.
Data segmentation helps you conduct targeted marketing and identify which of your products correspond with the customers' needs. Such segmentation can be done on the basis of demographics, financial information, geographics, psychographics, and more. It can also help you identify high-value customers easily.
Smart Automation—Everything From Chatbots to Voice-First Technology
With the increased use of Machine Learning (ML) and Natural Language Processing (NLP), smart automation is reaching new heights.
AI-supported chatbots are capable of offering customer support 24×7 with complete accuracy and astonishing speed. It is a huge advantage for customers who are expecting fintech institutions to offer assistance at any time of the day. In fact, nowadays, people prefer chatbots over human assistance. It saves the customers and the companies both a lot of time.
Chatbots act as virtual assistants and can solve nearly any issue in a matter of seconds. They can process transactions, provide relevant information, and solve queries at lightning-fast speed. Hence, the fintech industry is employing chatbots to handle repetitive and monotonous tasks while their human team can focus on other matters. If you can replace lengthy customer service interactions with quick replies using chatbots, why not embrace it?
The voice-first technology is also bagging its place in the fintech industry as more and more users are using voice search rather than type search. Customers find it more convenient and time-consuming, which has led to them expecting fintech companies to incorporate this technology into all of their services. These technologies are pushing fintech institutions to improve their customer experience and offer the most technologically efficient services to their customers.
It is always better to provide customers with adequate information to solve their queries on their own. Add a FAQs page on your website, automate onboarding, and allow users to know everything about using your website or app and your overall services.
Transformation of Brick-and-Mortar Financial Institutions
Undoubtedly, fintech institutions are giving tough competition to traditional, brick-and-mortar banks. Hence, these traditional institutions have also started adapting as per the latest technologies by introducing mobile and net banking, offering instant notifications, online tech support, and more.
Though the scope of digital banking is expanding, a lot of people still use traditional banking. With an intention to change this scenario, fintech institutions are absorbing all the services offered by traditional banks. With minimal fees to high interest rates, one cannot see why the services offered by fintech companies aren't better?
However, these things have resulted in an immense transformation of traditional banking. Traditional financial institutions have also started focusing on their overall customer experience and are taking steps to retain customers.
Choose Your Payment Provider Carefully
Alongside working on your products and services, fintech companies should also review the services of their payment providers carefully. Fintech customer experience also involves the customer support offered by your payment solution provider.
It is important to not only consider the integration process, costs, and technology, but also the level of convenience the provider can offer to your customers. Find out whether they have an in-house support team and if they can respond to customer queries immediately. Remember that the services offered by your provider on your platforms reflect your image more than theirs. You don't want to lose customers just because your payment provider wasn't good enough.
Fintech is an industry where there is no room for delays and mistakes; customers need to get quick responses and payment updates.
Changing Customer Needs and Expectations
Online banking has changed the look of the entire financial industry. Nowadays, customers don't have to worry about going anywhere physically or standing in long queues to get their queries answered. Everything is available to them at the click of a button. No more waiting for payments to be completed or any other transaction to be processed. Fintech companies have created the scope for borderless transactions and real-time data transfers.
Traditional banks are now compelled to adapt to the latest technology. These things have resulted in a massive shift in customer expectations and needs. Digital banking is no longer a luxury; it is a need. If you are not offering digital banking services, you are likely to be out of business in no time. You can only imagine the power that fintech institutions hold today.
However, even fintech institutions are challenged with the task of retaining customers. They need to use AI, ML, and several algorithms to process user-related data and convert it into actionable items. It can be used to anticipate customer expectations and promote upselling and cross-selling.
The pace at which the financial industry is changing is drastic. Hence, it is also important to add a human touch. The best way to do that is by providing customers with the option to either chat with bots or call you up and talk to a human. As a matter of fact, many fintech companies have already recognized the importance of human interaction and are continuously conducting direct mail marketing campaigns. Direct mail is a smart way to connect with someone personally and make them feel appreciated. You can use PostGrid's automated direct mail solutions to print and mail with ease and efficiency.
Building Trust
Trust is the most important factor when it comes to financial decisions. No matter how many services you are offering, it all comes down to trust-building and customer relationships.
Customers should be able to depend on your services to manage their finances, complete transactions speedily, and secure their money. Good customer service fintech is the basis of earning customer trust and loyalty.
Implement customer feedback, deploy more online and offline communication channels, keep your customers updated, be consistent, and be ready to serve them at any time of the day.
Detecting Frauds
ML and AI are now helping fintech institutions identify fraudulent activities even before they occur. It is done by analyzing customers' spending habits and identifying purchases that are not justified. Customers can be alerted immediately, and such suspicious transactions can be reviewed before completion. A big part of fintech customer experience is detecting frauds and helping customers keep their money safe.
The Final Word
A seamless customer experience in fintech is the need of the hour. Fintech companies should be mindful of their customers at every stage of their daily operations. With a customer-centric approach, they can offer user-friendly solutions and stay ahead of their competitors.
Everyone loves an excellent customer support system, onboarding convenience, quick transactions, and personalized communications. It is now time for fintech companies to evolve and put customers at the center of their business. You can use PostGrid's print and mail API to send out direct mail to your prospects and customers and take your first step towards a better customer experience.
Use PostGrid's direct mail automation solutions to print and mail postcards, letters, and cheques—in less time, spending less money, but with more efficiency.
Ready to Get Started?
Start transforming and automating your offline communications with PostGrid
SIGN UP
REQUEST A DEMO