Versatile Letter Printing solution
PostGrid has a wide range of formats, tools, and technical help to create a letter of your choice – viz., in PDF, CSV, or doc format – for the intended recipient to guarantee maximum benefit. You can personalize your message to increase the possibility of client satisfaction. We empower you with automated letter printing and mailing technology that will start a conversation which will yield conversion and long term relationships.
Automate Printing & Mailing Letters with PostGrid Platform & API
Personalize Every Single Letter & Document on-Demand and at Scale
REQUEST A DEMO
Why should you invest in our letter printing and mailing solution?
In this digital age, where time is of the essence and you have a few seconds to make an impact with your content, an on-demand letter printing and mailing solution can help send your message to your client and prospects in a quick, easy and effective manner, thereby keeping a strong foundation for steering the business ahead. 
Secure Letters
We will make sure that the letters are mailed keeping HIPAA and PIPEDA compliance into consideration. Whether you are sending one piece or in bulk,  right from creation to mailing, PostGrid ensures the entire process is carried out in a safe, and secure environment. 
Accuracy
After signing in, you'll get a dashboard where you have the choice to either enter data manually or let the integrated system and API extract data from the previously authorized successful direct mail letter deliveries. It'll ensure the right letters are getting delivered to the correct address.
Personalization
Over the years, customization has enhanced lead generation, engagement, building loyalty, and fostering healthy relationships. With us, you can get as creative and personal as possible with your letters, depending upon the bond you share and the message you wish to communicate to the recipient. Pick up any design, format, or writing style, from our wide range of options, and mail the letter to achieve your intended goal. 
Tracking
With a single sign in, you can track and monitor your letters' present status from your dashboard. Our direct mail letter services will keep you updated with your mail pieces' printing, sending, and current location.
Data Integration
With our pre-built library, data integration won't be a hassle. We will quickly and accurately fetch data from your integrated CRM to add to the mailing list and save you hours.
Trigger event letters
PostGrid frees you from the hassle of having to remember important dates of different clients. After confirmation, all you need to do is set a trigger for the dates, and customized letters will be automatically sent to them. With an intelligent letter printing and mailing solution, you will never miss any important event. It'll have a significant impact on your client retention rate.
Build mailing lists
With API and integration systems, we will be able to build your mailing list. This will minimize the task of you having to fill out the details every time you have to mail a letter, especially when the letters are to be sent to several people. With one click you will be able to send personalized letters to numerous important people at once.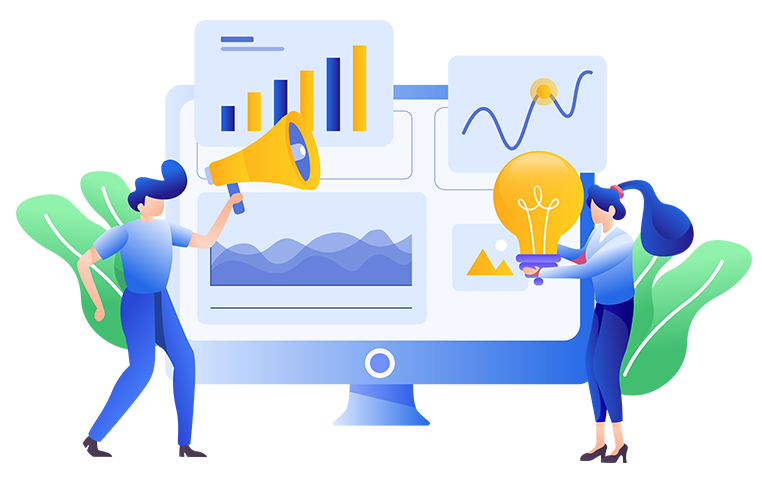 How PostGrid's Letter Printing and Mailing solution will help your business?
Reduce Manual Work
Getting letters written for the client and prospects manually, can take a disastrous turn with minor mistakes. By automating the letter printing and mailing, you will be saving significantly- not just your brand's reputation but the workforce potential. 
Your staff should be able to contribute to take the business to the next level and achieve higher goals, and an automated system will give your business the freedom to do that. 
Moreover, it's not necessary that you'll always have staff available for urgent letter printing and mailing requirements. The automated system will rescue you from delays and keep you from ruining your association with the clients in such cases.
Save Time
You no longer have to waste time, managing the inventory budget for printing, haggling with the design team for better designs, or cross-verifying every single detail. With an intelligent, integrated letter printing and mailing system in place, all you have to do is customize the letter template, verify the address, and hit send. Invest this time in developing and executing strategies to take the business ahead. 
Save Resources
Manual printing requires having the inventory all stocked up with the papers of different sizes, color cartridges, printing supplies, and other tools. It's a tedious task to keep a check on supplies every month and make sure you don't run out of them during emergencies. An automated system in place takes care of all these little details and saves time, money, and resources.
Ensure Mailing Accuracy
With our address verification, print and mail API and integration solution, we guarantee mailing accuracy to the maximum rate. All you have to worry about is which template will best send out the message you want your clients or prospects to get. From the mailing list that we have built, we will fetch relevant mail addresses for you to verify and mail the letters to. 
You can also verify and standardize the information as per the local postal address from the dashboard. If you spot any mistake in the address list, you can update the delivery process/our system will update it in the delivery process automatically. With PostGrid, you can rest assured that the right letter will be mailed to the correct address.
Automate Printing & Mailing Letters with PostGrid Platform & API
Personalize Every Single Letters & Documents on-Demand and at Scale
REQUEST A DEMO
FAQs
Why should I opt for an automated letter printing and mailing solution when I can have it done in-house?
The automated solution ensures quality, accuracy, and security – which will boost your potential clients' engagement, retention, and garner leads. By hiring an automated solution, you will save significant time, money, and staff potential, which you can invest in achieving your business goals.
Why should I trust Postgrid for letter printing and mailing?
We guarantee the accuracy, security, and premium quality letter printing and mailing solution at the most competitive market price.
How will I know the status of my letter?
You can track and monitor the whereabouts – right from the processing of letters to the mail's final delivery – from your dashboard.
Ready to Get Started?
Start transforming and automating your offline communications with PostGrid
SIGN UP
REQUEST A DEMO