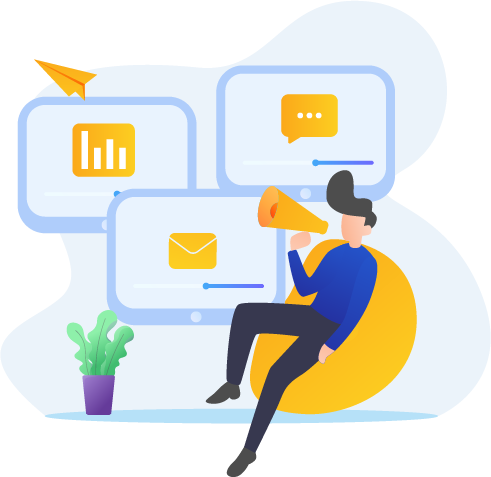 Triggered Direct Mail
Triggered direct mail marketing is a type of targeted marketing wherein you engage customers and prospects instantly after they take a particular action. These actions could be anything from adding things to a shopping cart and not completing the checkout process to dropping you an inquiry email.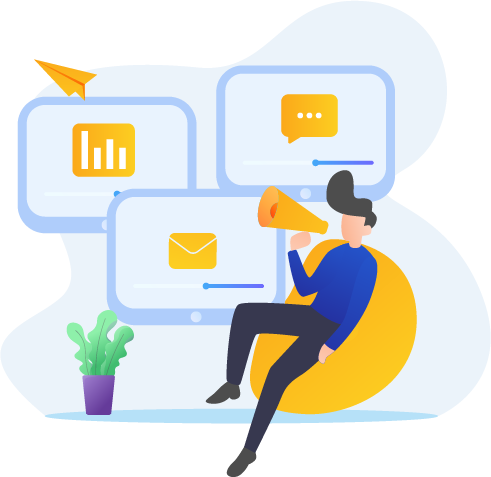 Trigger-based direct mail enables companies to use customers' behavioural data to connect with them offline and make a proposal. How many times have we visited a website but not bought anything due to no discounts?
As customers, we all can relate to the fact that discounts, cashback, or such other offers motivate us to purchase from a brand. However, as companies, you need to make sure to present those offers to the right people to induce them to complete the purchase.
Triggers identify such events and prompt companies to send a follow-up message with an offer to lure people into buying something. Emails and phone calls are used by many companies as a follow-up mechanism. However, some marketers prefer sending out direct mail items to their prospects for delivering their message in a better way.
You should first use past purchases history and different customer actions to identify and label certain triggers. Only after that can you set up triggered direct mail campaigns. By integrating PostGrid's print and mail API into your CRM, you can collect behavioural data and use it for printing and mailing marketing collaterals like postcards and letters.
Benefits of Triggered Direct Mail
Respond Faster
It is obvious that the faster you respond to leads, the more are your conversion chances. Triggers give you that opportunity. Brand recall rates are quite high when you act immediately after triggers are recorded.
Include a Smart CTA and Offer
It is important to include a CTA and offer that corresponds to customers' needs. Triggers make it possible for you to understand these needs and do the needful.
Send Highly-Relevant Mail
Triggers are fueled by customer actions. The data hence generated is of higher relevance. Furthermore, you can use variable data printing to personalize every single mail item according to the recipient.
Increase Your Campaign ROI
When companies conduct such triggered campaigns, they focus only on highly relevant prospects and customers. Hence, there are higher chances of conversions—improving your campaign ROI directly.
Retain Existing Customers
Triggered direct mail is not just for your prospects who haven't yet bought from you. To get your old and new customers to keep buying from you again, you must monitor their engagements with your brand. It will help you send triggered direct mail at the right time and get repeat business.
Target the Relevant Audience
It can be a complicated process to target the right people or segment your mailing lists accurately. However, triggers target the right audience automatically—without you having to build targeted mailing lists.
Save Money and Time
Direct mail used to be expensive, time-consuming, and manual. But, with automation and triggers, it has now become quite the opposite. Triggered direct mail items are sent out only when a trigger occurs. It means that you only have to spend money on engaged customers based on real-time events that have more chances of conversions rather than focusing on cold leads.
Conduct Cross-Channel Marketing
When you use triggered direct mail as part of your marketing plans, you can perform great on not one but all your marketing channels. Triggered-based direct mail marketing opens doors for cross-channel marketing campaigns. This way, you can leverage multiple channels and integrate customer experience.
Examples of Direct Mail Triggers
Cart Abandonment
Many customers abandon their carts after adding things to them. There might be several reasons for the same. However, a direct mail piece following it can perhaps change their minds. A simple postcard with a redeemable discount code or a letter explaining how they can avail of free shipping can turn abandoned carts into converted customers.
Renewal Reminder
Subscriber churns are real. Losing customers to your competitors is also real. Seeing that customer acquisition is quite expensive as compared to customer retention, companies should focus on the latter. By sending direct mail to subscribers just before their subscription expires, you can encourage them to renew their subscription. Similarly, depending on your business type, you can print and mail items to customers to renew their contracts with you or simply buy from you again.
Meeting Confirmations
Oftentimes, your sales personnel would be required to meet prospects or communicate with them through different channels more than once before the actual purchase takes place. Whether the purchase process is completed depends on your company's actions throughout this process.
How about sending out a meeting confirmation through direct mail to attract prospects immediately? It is the best way to form bonds and win loyalty.
Customer Onboarding
Talking of forming bonds, customer onboarding is your first step towards building strong customer-company relationships. A small thank-you postcard shows that you appreciate your customers and want to grow alongside them. Hence, customer onboarding is a very popular trigger that helps you nurture relationships right from the beginning.
Website or Phone Queries
Whenever somebody drops a query on your website or through email or phone, it is your duty to reply to it almost immediately—the earlier, the better. Hence, these queries are also considered as triggers—you can send direct mail as a response to impress these prospects and connect with them personally.
Others
Other triggers include:
Call center inquiry
Inactive account
Content download
Product demo
Content download
Seasonal behaviours
Landing page visit, and much more.
Triggered Direct Mail Use Cases
Building Brand Image
Sending triggered direct mail right after prospects take some kind of action makes them recall your brand well. It also leads to mouth publicity and increased engagements. People tend to reply to brands that they have already engaged with in some way. Hence, they are likely to respond to your mail, show it to their friends and family members, and also save it—ultimately resulting in an improved brand image.
Reaching Your Prospects Before Your Competitors
If a person is looking for certain products or services, it is likely that he/she has engaged with more than one company. Your motto should be reaching your prospects before any other company can. Such quick actions are possible only through triggered direct mail.
Directing Prospects Towards Conversions
A person might have added some things to their cart or visited your social media handle, but they are still one step away from conversion. Triggered direct mail is used to reach out to such people and incentivize them to purchase from you.
Maintaining Brand Loyalty
Though you might have acquired a lot of fresh customers, we have already established that customer retention is crucial. With the help of triggered direct mail, companies can maintain brand loyalty and keep their customers engaged for several months and years to come.
Send Triggered Direct Mail With PostGrid
You don't need to build or rent mailing lists to conduct triggered direct mail marketing campaigns. Prospects themselves contribute towards the data that you need to conduct such a campaign. Hence, triggered direct mail works on customer data which is integrated into a campaign.
PostGrid's CRM integration allows marketers to integrate its print and mail API into their CRM to automatically convert customer data into fully functional campaigns. PostGrid can help you design mail items, get them printed, and mailed speedily after every trigger.
Ready to Get Started?
Start transforming and automating your offline communications with PostGrid
SIGN UP
REQUEST A DEMO