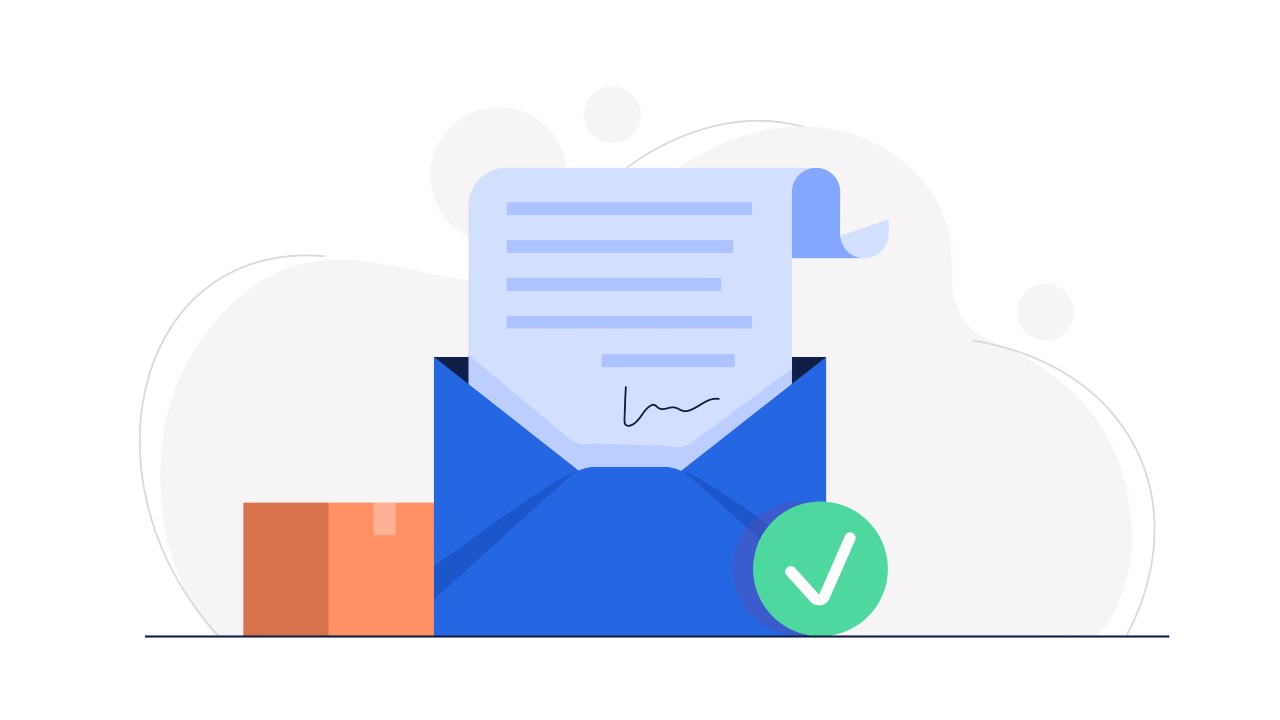 Thank You Letter/Cards To Customers
A business cannot succeed if all it cares about is its transaction of goods and services. No matter how good a product or service you provide, you can't keep your customers happy unless they feel valued. It is no secret that the customers will always prefer to do their business with a company that makes them feel valued.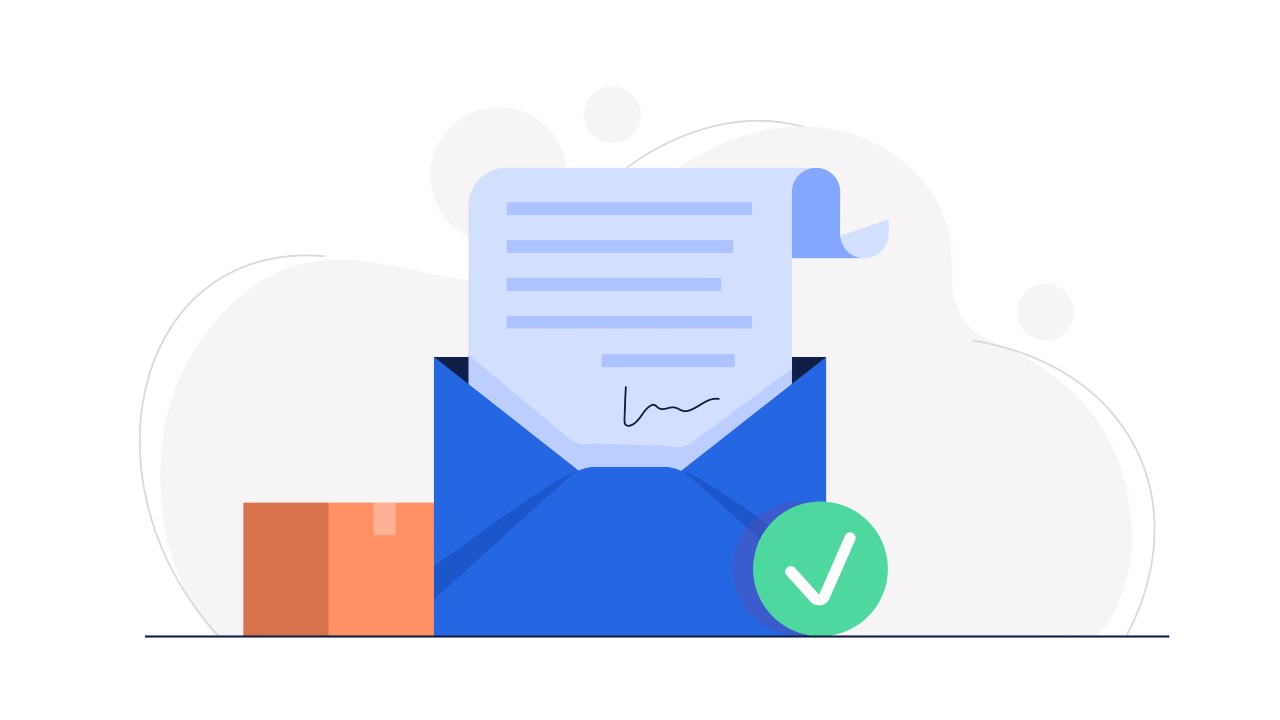 Thankfully, it is not that hard to let your customers know that your company values them. All it takes is something as simple as a thank you letter or a card addressed specifically to your customers. But crafting a genuine and heartfelt thank you letter is not as easy as you might hope.
Business thank you cards are underutilized and underestimated by most companies. If done right, the practice of sending thank you card messages for customers can do more than just retain existing customers.
We will explain everything you need to know about sending business thank you cards as you read on. Also, we will help you understand the dos and don'ts in making a thank you letter. Finally, we will also discuss some sample thank you card messages for customers and the different circumstances to send them.
By the end of this article, you will learn:
How to create thank you card messages for customers.
How these thank you letters can benefit your business.
So, let's get started straight away.
How To Creatively Write Thank You Letter To Customer
Writing thank you letter to customers is not quite as simple as you think. There is a world of difference between verbally thanking your customers and writing a thank you letter that impacts the customer's feelings towards your brand.
To understand this better, think back to when your mothers made you write a thank you note after receiving a gift. Sure, you could just say thank you when they handed over the present. But a personalized note is much more expressive in conveying your gratitude.
Although the basics remain the same, writing a thank you letter for businesses is a little more complicated than personal ones. A cute handwritten note may have worked for your aunt granny, who thinks the world of you. But business letters take a lot more planning and introspection.
Now, keeping that in mind, we have listed a few comprehensive steps to write business thank you cards for your existing or potential customers.
Keep Reading
Step 1: Select a Format For Your Thank You Letter Best Suited For Your Business
There are two major factors to consider when writing a thank you letter – keep it professional and genuine. While a neatly handwritten thank you card can create an impression, it is rarely practical considering the logistic challenges.
Your first consideration before selecting a format should be "why" to send the thank you letter. Ask yourself whether it is appropriate to send a thank you letter for that specific situation or not. For example, you need not send a thank you letter to customers for making their subscription payments.
However, if it's a first-time customer, you should go for physical mail format rather than an email. You should send handwritten thank you card messages for customers if and when it is possible. But, the most convenient practice is to use an automated system to send personalized mailers to the customer.
Step 2: Choose How You Want to Greet Your Customer
Now that you know what format should be used for your thank you letter, the next thing you should consider is the greeting. An appropriate greeting goes a long way in business thank you cards.
But, how do you know what is the best way to greet your customer?
First, you'd need to consider your brand voice and tone, which is the manner in which you interact with the customers. Some brands tend to use a more casual tone in their communication, whereas ost others prefer a more professional style. The following table can help you understand how you can address or greet your customers.
Greeting 
Situation

Hi/Hey/Dear

You may start the

thank you letter with "Hi" or "Dear" if you know the recipient. For example, you greet your past customers like this.
Dear
If you do not know the recipient and you have never interacted with them, then it is best to start your thank you letter with "Dear."
"Mr." or "Ms."
It is always better to address your customers as "Mr." or "Ms." followed by their last name for formal letters.
First Name
If you want to take a more informal approach in your "thank you letter

," address the recipient by their first name. However, using the recipient's first name is preferable only if it aligns with your unique brand voice.
One last thing you need to do before proceeding to the next step is to double-check the spelling of the recipient's name. The last thing you want to do is misspell the recipient's name and jeopardize your thank you letter.
Step 3: Empathetically Express Your Gratitude
You begin to write the "thank you" part of the thank you letter in this step. There are several situations where you can send a thank you letter. For businesses, it is usually when a customer purchases a product or service.
Once you address the recipient, you can immediately start your thank you message. Make sure that the thank you message you use is empathetic and genuinely expresses your gratitude. The recipient should feel appreciated after reading the thank you letter.
Hence, it might be a good idea to get a second opinion on your thank you message. Try showing your message to people outside your organization to see how they feel about it. If they think the letter sounds too mundane, then you should try again until you get it right.
Step 4: State The Specifics For Your Gratitude in The Letter
What is the one thing that is common in every thank you letter? It is that the recipient of the thank you letter gave something of value to the sender. What you received could be a gift, a donation, or even a review.
When you write a thank you letter, you must explicitly state why you are thanking them. So, if the recipient made a purchase, state that you appreciate their business, or if they completed an online review, state that.
Business thank you cards are usually sent after the customer makes some form of investment in a company. The nature of the investment may or may not be monetary. Regardless, you must state the specifics of the recipient's investment in the letter and thank them.
Step 5: Show Your Desire To Have a Continued Relationship With The Recipient
Now that you have written your thank you letter, how do you conclude it? When wrapping up your thank you letter, you must make it a point to express your desire to maintain a good relationship with the recipient.
Sending a thank you letter already implies that you have received something of value from the recipient. If the recipient has also received something in return, it is worth mentioning the same.  Doing so will hint that maintaining a relationship with your company will be beneficial to them too.
Step 6: Say "Thank You" Once More.
Before finally closing your thank you letter, you should go ahead and say thank you to the recipient one last time. However, don't go overboard and write yet another thank you message to the recipient. Limit the last thank you to a single line. Even something as simple as "Thank you again for your purchase." will do the job for you.
Step 7: Pick An Appropriate Closing Salutations For The Letter
Even the most minor details are relevant in a thank-you letter. The closing salutation is one such detail. There are just way too many options when it comes to choosing a closing salutation. However, not all of them are business-appropriate.
Usually, businesses use "Best regards" or "Kind regards" as their closing salutation. It wouldn't be a bad idea to stick to the same two closing salutations for your thank you letter as they are already popular choices. However, you can also choose other business-appropriate closings such as:
Respectfully
Sincerely
Have a wonderful day/weekend
All the best
Step 8: Sign Your Thank You Letter
Another minor detail you should not miss in a thank you letter is your sign at the end. Although it may seem insignificant to some, it is deemed necessary in a business letter. Why? Because it gives the letter some amount of credibility as compared to an unsigned one.
Additionally, make sure to add your last name to the signature, mainly if the recipient is a new customer that you do not know. Suppose if you are using a handwritten thank you letter consider using cursive for signing the letter. A neatly written cursive style is considered aesthetically pleasing and professional.
Step 9: Provide The Customers With a Way to Respond To Your Letter
The thank you letter offers you a way to extend your conversation with the recipient. It means you can effectively use a "thank you letter" to build a conversation around specific topics if you desire to do so. However, to go ahead with this, you must incorporate a way for the recipient to respond to your letter.
The customer may have additional questions about an order, or they may want to submit feedback. It is also possible that the customer wished to inform you that they no longer wish to purchase from your business.
Whatever reason the customer may have for responding to your letter, it is your responsibility to facilitate the option. Therefore, you should include an option to allow the customers to respond to your letter.
Note: If you use a software solution to send your thank you letter via email, check whether it allows the customers to respond directly. There is a possibility that your shared inbox tool uses a placeholder email address.
It means you can send 1:1 emails to a large audience, but they can not respond. If the tool you are using does not allow responses, consider including another email address so the customer can directly contact you.
Different Types Of Thank You Letters A Business Needs
Businesses send out different types of thank you letters. Companies can send a thank you letter to anyone involved in their business and its functions. In other words, thank you letters are not just limited to customers.
Usually, the types of thank you letters a business sends fall in one of the five categories or situations. To make it easier for you to remember, think about sending thank you letters to specific people.
You don't have to send a thank you letter every time a customer makes a new payment or pays for a subscription. Listed below are some of the main scenarios where you should send a thank you letter.
For new customers.

For showing appreciation to existing customers.

For fast or early payments.

For your business partners.

For employees who make an extra effort.
Although businesses usually send out thank you cards for one of the above reasons, it is not always the case. You may choose an appropriate situation for sending a thank you letter based on your business and its unique needs.
5 Sample Thank You Letters For Your Business
We have explained how to write a business thank you letter and the different situations you can use them. Below, we have provided some sample thank you letter to customers. It will help you get a more comprehensive picture of how your thank you letter should ideally look.
Go through these samples and create special thank you letters for your customers. However, remember that your "thank you letter" needs to carry your brand's voice and its values. Use the sample provided below as guides and not as a template for your notes.
Thank You Letter For Your New Customers
One of the best situations for using a thank you letter for your business is when you have a new customer. Sending a "thank you letter" to your new customers will show them that the company appreciates their business. 
It will also help you build a warm and long-lasting relationship with your customers. A thank you letter you send to a new customer should look like the following: 
Dear Mr. Ronald,
We are delighted to welcome you to our company*company name*. Also, we feel proud to have you as a part of our family and wish to let you know how grateful we are for choosing us. At *Company name*, we promise to consistently deliver you the best quality experience and encourage you to let us know how we can better serve you. Our priority is to ensure your happiness, and we assure you will be happy with your decision.
We look forward to talking with you again. 
I hope you have a wonderful weekend ahead!
Best Regards,
Harry
*company name and signature*
Thank You Letter For Showing Appreciation To Your Existing Customers
New customers are not the only ones who deserve your time and attention. It would be in your best interest to show how much you appreciate your existing customers. Apart from showing gratitude, such thank you card messages for clients will help you nurture your relationship with them.
By doing so, you are also laying the groundwork for future projects. Creating business thank you cards for new customers is relatively easy as compared to existing customers. The latter is much more personalized because here, you already know the customer. 
Dear Jim,
It has been three years since you first started your journey with *company name*, and we couldn't be more excited. We just wanted to take this opportunity to let you know how much we appreciate doing business with you. Clients like you make us want to do a better job every time we get on a new project. We promise that we will continue to serve you and provide even better services in the years to come. Here's to us, and thanks again for the fantastic opportunity. 
Have a great day ahead!
Warmest Regards,
Harry
*company name and signature*
Thank You Letter For On-Time or Early Payments
If there is one thing vital for a business to survive, that would be steady cash flow. So, when you find a client who makes their payment on time or even early, you should hold onto them. Therefore, it is apt to send such clients a thank you mail to encourage their behaviour.
Sending a "thank you letter" to customers who make on-time or early payments also lets you set a benchmark. And interestingly, your customers are more likely to live up to this newly-set benchmark which can benefit your business significantly. Here's how you can write a thank you letter for such clients.
Dear Tom,

I am writing to inform you how much we appreciate your professionalism in making an early payment. We are thoroughly impressed that you made an early payment despite having no obligation to do so. It gives us immense joy to work with companies like yours, and we promise to provide you with the best service we always have. Thanks for being a reliable client!
Best Regards,
Harry
*company name and signature*
Thank You Letter For Business Partners
New partnerships are always somewhat erratic. A thank you card may be just the thing you need to cement that relationship. Every partnership is based on mutual trust, and it can't function without it. A thank-you note can help you establish this trust.
When making a thank you letter for your business partners, you should express your excitement to work with them. It is only natural for your business partners to reciprocate the same feeling of trust and reliability that you show them. An example of such a thank you letter is as follows.
Dear Fred,

Words cannot express how thrilled we are to be joining hands with you to grow our businesses. However, we'd like to try, and this letter is a humble attempt to express our excitement to work with you. First, we would like to express our sincere gratitude for making our joint venture a reality. We believe that this is the beginning of a long-lasting relationship. Here is to new beginnings and growing stronger together. Thanks again for this fantastic opportunity! 
Sincerely,
Harry
*company name and signature*
Thank You Letter For Employees Who Make An Extra Effort
Companies often don't stop to think beyond monetary rewards for their employees who make an extra effort. Sure, incentive programs and financial rewards can go a long way in showing how much you appreciate them. But is that really enough?
Sending a quick thank-you note to your employees who make an extra effort can lift up their spirits. In fact, it wouldn't be surprising to see them putting even more effort into their work. Why? 
Because something concrete like a thank you note indicates that the company notices and appreciates the employee's efforts. Consider the following example.
Dear Dolores,

I wanted to let you know that the company values all the grit you put into your work and that your effort does not go unnoticed. We hold you as a valuable member of the *company name* family. You are a huge part of why we can serve our customers efficiently. Finally, I'd like to say that we will try our best to limit your work hours although it is truly gratifying to see that we can always depend on you. Thanks again for your commitment and exceptional work!
All the best,
Harry
*company name and signature*
5 Creative Ways To Send Thank You Card For Customer
When it comes to direct mail marketing, there are many creative ideas you can find. But, there are certain limitations when it comes to writing thank-you letters. For one thing, thank-you notes are short, and there are only a limited number of ways you can experiment with them.
Try to stick with the basic design ideas for your thank you letters. Listed below are some examples of how you can make your thank you letter more attractive to the reader and connect with them.
Handwritten Thank You Letters
Handwritten thank you letters are the best way to show that you genuinely care about your customers. The simple fact that you are ready to invest your time and effort into writing the letter shows your customers that you care about them. However, it is not possible to send handwritten letters to a large number of customers.
Package Inserts
An intelligent way to make sure that your customers remember your thank you letter is to include package inserts in the mailer. The whole point of package inserts is to exceed the customer expectations and make a lasting impression. Your extra effort goes a long way and makes your customers feel more valued. Furthermore, you need not pay extra for postage as the inserts used are usually pretty small.
Free Gifts or Samples
Not many things make the customer happier than getting a free gift or sample with their "thank you card." Receiving a gift or sample delights the customer as long as it's thoughtful. Your gift can be something priceless, like a cute little refrigerator magnet, a customized keychain, etc.
Include a Personal Video
A personalized video is an excellent way for you to be perfect for creating a more personal connection with the customer. The best thing about customized videos is that you can't possibly fake them. Therefore, you can form a genuine relationship with the customer.
Post-Purchase Discounts
Rewarding your loyal customers with post-purchase discounts can be an effective way to establish a long-term relationship. However, it would be best to make these discounts predictable because customers might train themselves to wait for the deal.
Conclusion
Business thank you cards are a perfect way to show how much you appreciate your customers, partners, and even employees. However, sending thank you letters can become a time-consuming task, and there are many scopes for error.
Even though handwritten thank you letters can yield you the best results, they are not very practical for businesses. The reason for this is that business thank you cards are often sent in bulk. However, you could use a direct mail automation tool like PostGrid to send your thank you letters.
Direct mail systems such as PostGrid are fully automated, and there are no manual processes involved. PostGrid even lets you schedule your thank you letters, so there is no chance of missing an important date or mailer.
With PostGrid, you can also customize your thank you letters or use a template. PostGrid essentially makes sending thank-you notes or any other direct mail easy and convenient for your business. Additionally, you also get bulk address verification capabilities which let PostGrid provide your 360-degree direct mail service.