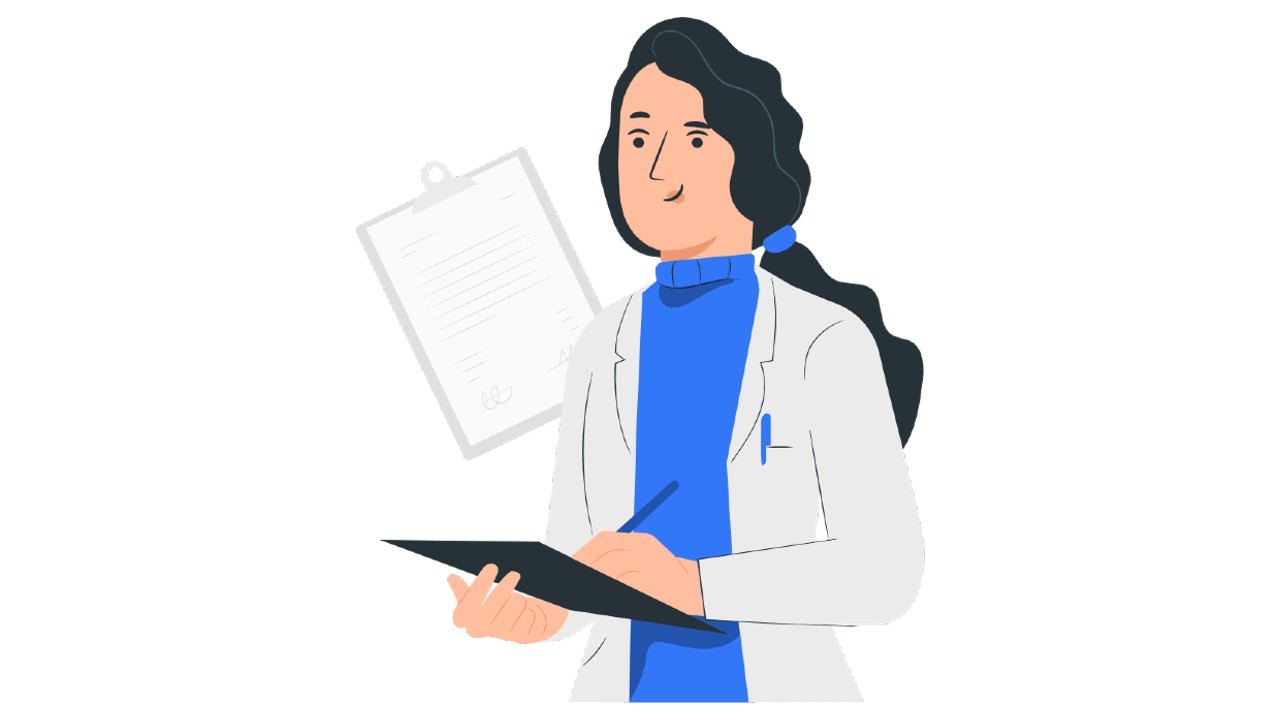 Thank-You Note to Patient: How to Craft Appreciation Letters to Boost Referrals?
Did you know that satisfied customers share their positive experiences with nearly four to six people? While that sounds lovely, there is also a different aspect to this fact- dissatisfied customers tell nine to 15 people about their negative experiences!
Hence, writing a thank-you note to patient makes a broad difference to your customer retention ratios. Though doctors are major healthcare providers, they are also business players. Hence, they must focus on patient satisfaction strategies, including sending a thank you note from dentist to patient.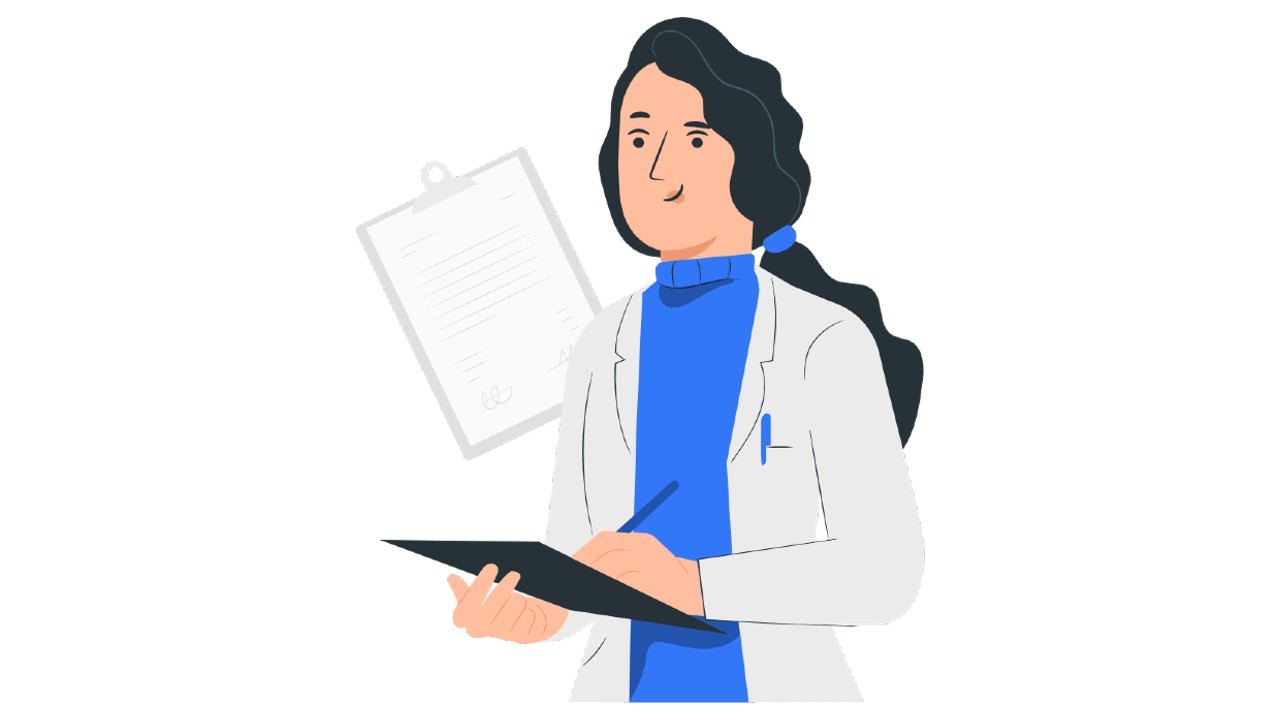 Also, remember that about 32% of Canadians say they are unhappy with the healthcare system, and 10% of Canadians are very dissatisfied. Thus, you need to work on your people skills and service quality.
Thankfully, a thank you message to patients can help you boost satisfaction levels and drive referrals. It allows you to strengthen personal bonds and retain customers for years to come.
The process starts right from the beginning of your patient interactions. First, you should ensure that your patients can book an appointment effortlessly. Then, guide your staff members to treat them with respect and friendliness—to comfort and make them feel valued.
Sending a thank-you card to patients enables you to stay in touch with them for a long time and persuade them to visit again. Also, it increases brand publicity and trustworthiness among your audience.
Let us discuss how to craft a thank-you note to patients in this blog with a few samples to help you get started!
What Is a Thank-You Note to Patients?
Before you indulge in the art of writing thank-you notes, let's talk about what it means. It is a token of gratitude and appreciation towards patients for visiting you. You can send these letters to your old, long-term customers to maintain healthy relationships. Also, you may send them to first-time customers to thank them for trusting your services.
First impressions matter a lot, and a thank-you letter to patients from a doctor helps you keep them hooked from the start. The primary purpose of sending these notes is to identify patients as the backbone of your business and prioritize their experience with you.
You can stay ahead of the competition by offering top-notch quality services and treating patients with honour and compassion.

The thank-you letter to the patient fills the communication gaps between you and them. Hence, if they doubt coming again, this message can push them to give it another go.

Most of a clinic's or hospital's business comes from repeat patients and referrals. Hence, try talking to your patients about recommending your services to their families and friends. And one of the best ways to do that is to write a thank-you letter for a patient referral.
When Should You Write a Patient Appreciation Letter?
The best time to write and send a thank-you note from the dentist to the patient is after a few days of their visit. You are still fresh in their minds, and your letter may make them speak about you to their colleagues, friends, and family. But, ensure they don't get your note very late, which can reduce its impact considerably.
Doctors, dentists, hospital managers, etc., can also send these letters at other times, like:
During the Thanksgiving season greet and thank patients for their visits with you

On New Year's Eve and other festivals

Once every month to act as a reminder, etc.
You may need to change the content of your thank you note to the patient, depending on when you send it. But, the basic concept remains the same- thanking patients, expressing your appreciation, and asking them to refer you.
How Can You Send Thank-You Note to Patient?
Try to determine the medium through which you want to send your thank-you cards to patients. Consider factors like your budget, patient demographics, preferences, etc. Below, we have mentioned some options you can use:
Email
Email is speedy, affordable, and convenient to use. Also, you can launch automated email marketing campaigns to send thank-you notes to patients from doctors. The good news is that you can customize the salutation and add the patient's name to the email.
However, there are two downsides to sending a thank-you note for a patient referral via email. Your recipients might miss reading your message because it went to their spam folder, or they thought it was a marketing email. Also, it may not offer a personal touch even if they read your email, considering everybody gets about a hundred emails daily.
In-Person
Handing the thank-you note from the doctor to the patient in person may seem like a good idea. But, it doesn't achieve the letter's purpose because it is the same as talking to them personally.
You need to send your thank-you note to the patient after a couple of days to remind them of you and ask them for referrals.
Social Media Post
Most clinics or hospitals post sample thank-you notes to patients on social media. It is a generic post that thanks all the patients altogether. Though it is an excellent method of covering a broader audience, it can be impersonal and unauthentic.
Furthermore, your patients might not follow your social media handles to see these posts in the first place.
Video Message
A video message is the most effective way of delivering a thank-you note to a patient. The doctor can record themselves addressing their patients and thanking them personally. But the problem arises when you need to send this video to your patients. Here are your options:
Whatsapp texts
Social media posts
Emails
We already discussed social media and email, which can disrupt your goals. But, sending a thank-you video on apps like WhatsApp can also seem unnatural.
Snail Mail
81% of Canadians read their mail items the day they get them. Hence, direct mailing your thank-you note from the dentist to the patient is your best option. It allows you to send a handwritten letter to boost its influence and engage more patients.
Furthermore, Canada's direct mail sparks a nostalgic effect that makes it memorable. Your patients are more likely to appreciate your direct mail letter than an email you send over digitally.
You can use PostGrid's direct mail API or dashboard to draft a well-thought-out thank-you note to patients and send it automatically. You can sign up in a few easy steps and create your own letters to ship to the intended recipients.
Most of our clients do not take more than five minutes to place orders. All they need to do is make a few selections and click on 'create' after logging into their account. For more details, request a demo now, and we will show you how easy the entire process is.
Also Read: Bulk Or Mass Mail Services
8 Tips You Can Use to Send Responsive Thank-You Note From Dentist to Patient
Your letters must demonstrate how much you value your patients. Hence, try writing them yourself based on your conversations with these patients.
Here are some more ways you can make your patient appreciation letter stand out from other mail items or messages they receive:
1. Use Legible Handwriting and Personalize Your Thank-You Note to Patient
Doctors are famous for their bad handwriting. But, it shouldn't stop you from penning down a heartfelt, handwritten letter for your patients. They would appreciate your effort and time, improving your image significantly.
You can have someone from your staff write a letter for you. Or you can use PostGrid's handwriting font to simplify your work and increase efficiency. Also, PostGrid allows you to add variable data to your notes to add value.
2. Be Genuine
The purpose of a thank-you letter from a doctor to a patient is to highlight how much you care about them. Thus, sending an AI-written, untailored message can fail your campaign.
Avoid using business-like language that makes it obvious you hired a ghostwriter to do the job for you. Instead, use a general template that you can personalize every time you send a thank-you note to a patient.
3. Thank Your Patients
Don't forget to add the words 'thank you' to your patient appreciation letter. Also, be specific about it by including some general details from their last visit. For example, you can use sentences like:
Thank you for following my advice and keeping up with your health regime.
Thank you for showing up for your appointment on time and trusting us enough to share your health concerns.
These details show that you paid attention during their visit and remember them. Your thank-you message to patients should specify why you want to thank them. Also, don't forget to seek feedback to help you improve and serve your patients better.
Also Read: Thank You Letter To Employees
4. Insert a Straightforward CTA
After one or two paragraphs of your thank-you note to patient, you can add a call to action. Like the rest of the letter, remain authentic and don't sound too business-oriented. You must choose your words wisely and craft your CTA as a favour in your thank-you letter to the patient. Be careful not to ask too much from your loyal patients because they might not see it positively.
You can praise them for trusting your practice and ask them to refer you to their near and dear ones who may need a new doctor. Here's an example:
"We would like to thank you again for your unmatched loyalty. If you know someone in your family or social circle who needs dental care, send them our way, and we promise to take good care of them."
This example is humane, interactive, and kind. These are the types of sentences you want to use in your thank-you note for referring a patient—to make it more engaging.
5. Request Patients to Leave Online Reviews
Another thing you can ask your patients to do in your thank-you card to patients is to post online reviews on Yelp and Google. Again, please insert it as a favour or request without sounding too aggressive. It should be your secondary CTA, so keep it short and sweet.
PostGrid's direct mail services can help you add personalized QR codes and pURLs to your letters to track every response.
6. Add Your Contact Information
Try printing your thank-you letters for referrals from doctors on your official letterhead. It increases the genuineness of your letter and makes it look more professional. Also, it helps you add your contact details, like website links, phone numbers, email addresses, and so on. Your patients must have plenty of ways to respond.
You can also include your social media links in your thank-you note to the patient. It helps you drive online traffic and boost brand awareness.
7. Attach a Personalized Gift
Sending a small pen or keychain with your patient appreciation letter can make it more effective. It helps your patients remember you every time they pick up the notepads, keychains, or other items with your logo on them. Thus, they are more likely to share your details with the people around them—increasing referrals.
Many people believe that corporate gifting is expensive and unproductive. However, it can help you improve the results of your mailing campaigns. Also, you can send your personalized items with a thank-you letter for patient referral at affordable rates using PostGrid print and mail solutions.
8. Add Your Signature to the Thank-You Letter to Patient
It is a significant element of your letter that gives a personal touch to it. Also, it makes your letter more trustworthy than other marketing mail pieces your patients might receive. Ensure using a signature with your full name instead of the one with your practice's name.
Below is a template you can use to draft your thank-you note to patient:
[Letterhead consisting of your logo, practice name, and contact information]
[Date of writing the letter]
[Recipient's full name]
[Their mailing address]
[Salutation] (use a formal salutation depending on the person's preferred name]
[Body of your letter—Paragraph 1] (Start your thank-you letter to patient by reminding them of their last visit and appreciating them for it. Also, mention that your hospital's or practice's mission is to serve the community and provide quality healthcare services. Discuss how you strive to keep your patients happy and fulfill their needs.)
[Paragraph 2] (Talk about how you get most of your patients via referrals and their long-term association with you. Try forming a foundation before you insert your CTA.)
[Paragraph 3] (Ask your patients to refer you to their family and friends if they are happy with your services. Make this paragraph upfront and friendly.)
[Paragraph 4] (You may skip this paragraph, but it can help you generate more responses. Request the readers to get their close ones to call, email, or visit you. You can include a few steps or options which they can choose from based on their preferences.)
[Paragraph 5] (It is the last paragraph of your thank-you note to patient. Don't use more than two sentences and end your letter by thanking your patients again.)
[Closing line]
[Signature]
[Postscript] (It is optional to add a postscript, but it's always better if you do.)
Sample Thank-You Letter From Patient to Doctor
Here are two samples you can refer to while drafting your notes:
1. Sample Thank-You Letter for Patient Referral
Dr. Janice Boucher
Paramount Lifeline
479 Rue King
Sherbrooke QC J1H 1R4
Date: 25th July 2023
To,
Mr. Edward Reynolds
7 Cameron RD
Sherbrooke QC K9J 2R4
Dear Mr. Edward,
Thank you for visiting the Paramount Lifeline clinic on 20th July 2023 on behalf of myself and my entire team. As you know, we treat our patients like family and want the best for them. Here, we strive to provide the best healthcare services in Sherbrooke for everyone alike. We hope you got the help you needed, and we would love to hear your feedback soon.
Most of our patients are referrals. And are associated with us for almost ten years—the beginning of Paramount Lifeline's journey. We like to acquire patients who have already heard about us from their friends, family, or colleagues. In the future, my team and I hope to serve more patients like such to grow our community based on principles of strong communication and mutual appreciation.
Please consider referring our practice to anyone around you who needs a new pulmonologist. Your referrals matter a lot to us. We appreciate these small efforts that make us who we are today!
We promise to offer the same level of services you have grown accustomed to at our practice. You can have them call us on our office phone number to book an appointment instantly.
We thank you for your continuous support and co-operation!
Yours sincerely,
[Signature]
P.S. Referring a loved one to our practice helps them find us. It is the ultimate act of care we all share. Thank you again!
2. Sample Thank-You Note from Dentist to Patient
Date: 25th July 2023
To, 
Ms. Elena Anderson
21 Princess ST
Kingston ON K7L 1C2
Dear Elena,
You have been my patient for the last three years, and I would like to take this opportunity to thank you immensely. I appreciate your trust in Mirkcare Health Services and for giving us the chance to serve you.
Our goal is to prioritize our patients' health and help them according to their preferences and needs. You are one such patient that has always followed my team's advice, and I am happy to see you keep up with your health goals.
Today, I am also writing this thank-you note to patient to request you to refer our practise to your family and friends who might need a dentist. It doesn't matter if you talk about us to one or ten people- as I would greatly appreciate every referral.
You can introduce them to our practice in many ways, including:
Pass on our email address to them so they can subscribe to our informative newsletter comprising helpful healthcare tips.

Have them visit our website.

Ask them to follow our social media accounts as we share several exciting news and valuable posts.

Have them book a free consultation session with us by calling on the number on the letterhead.

Post online reviews on Yelp and Google. Your feedback provides us with several aspects for improvement that helps us get better with time.
We thank you in advance for your support!
Yours truly,
Dr. Rahul Singh
[Signature]
You can also send a thank-you note for referring a patient afterward as a gesture of acknowledgment and respect.
Also Read: Healthcare Marketing Agency
How Can PostGrid's Direct Mail Services Help You Send an Engaging Thank-You Note to Patient?
PostGrid offers boutique healthcare mailing solutions to help you automate your tasks and save time. We have helped many hospitals, clinics, and other health-related firms send a thank-you message to patients without issues. Also, we allow them to mail other medical documents, like:
Patient

statements

Physical and mental health records

Invoices

and receipts

Diagnostic reports

Discharge summaries

Consent forms, etc.
Also Read: Direct Mail Marketing to Doctors
You can integrate our direct mail API into your system or use our automation software to send a patient appreciation letter to your customers. Lately, many of our clients use our dashboard to place orders for any volume quickly. Daniel, the senior marketing manager of a large healthcare group, who is our client now, recently asked us these questions:
How can I know for sure where my patients live now to mail the thank-you note to patients accurately?

What is the minimum mailing requirement that we need to fulfill?

How does your pricing work?

Does PostGrid offer letter templates to ease drafting the thank-you notes?
Also Read: Best Direct Mail Marketing Companies
Here's our response:
PostGrid assists you in sending a thank-you letter to patient from start to end. It means you can rely on us to verify whether the patient still lives at the address in your system. Our address verification capabilities help us cross-verify every delivery address against the Canada Post database, guaranteeing deliverability.
Also, you don't need to send a minimum number of thank-you note to patient. Our pricing plans are very flexible, and you can choose one according to your mailing needs and budget.
Not to forget, PostGrid offers numerous professionally-built templates to help you draft your notes quickly and save them for your campaigns. We offer many more features, like dedicated customer onboarding, detailed API docs, real-time mail tracking, campaign analytics, etc.
Talk to our sales now to learn more about PostGrids's direct mail solution to streamline your campaigns for sending a thank-you note to patient!