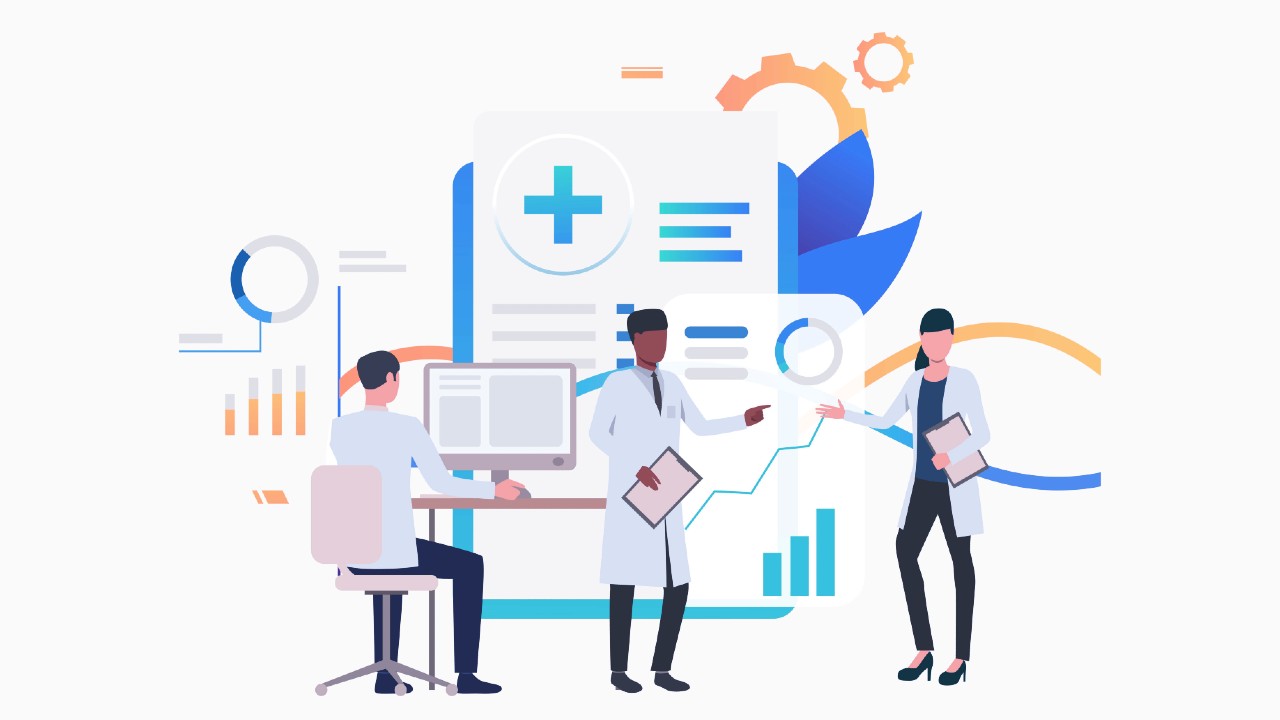 The 5 Most Effective Healthcare Marketing Strategies To Attract Consumers In 2023
Efficient marketing is necessary for the success of any business organization. But for some organizations, it is more complex than others, and healthcare is one of them. In many ways, healthcare marketing is slightly different and challenging from standard, product-based marketing.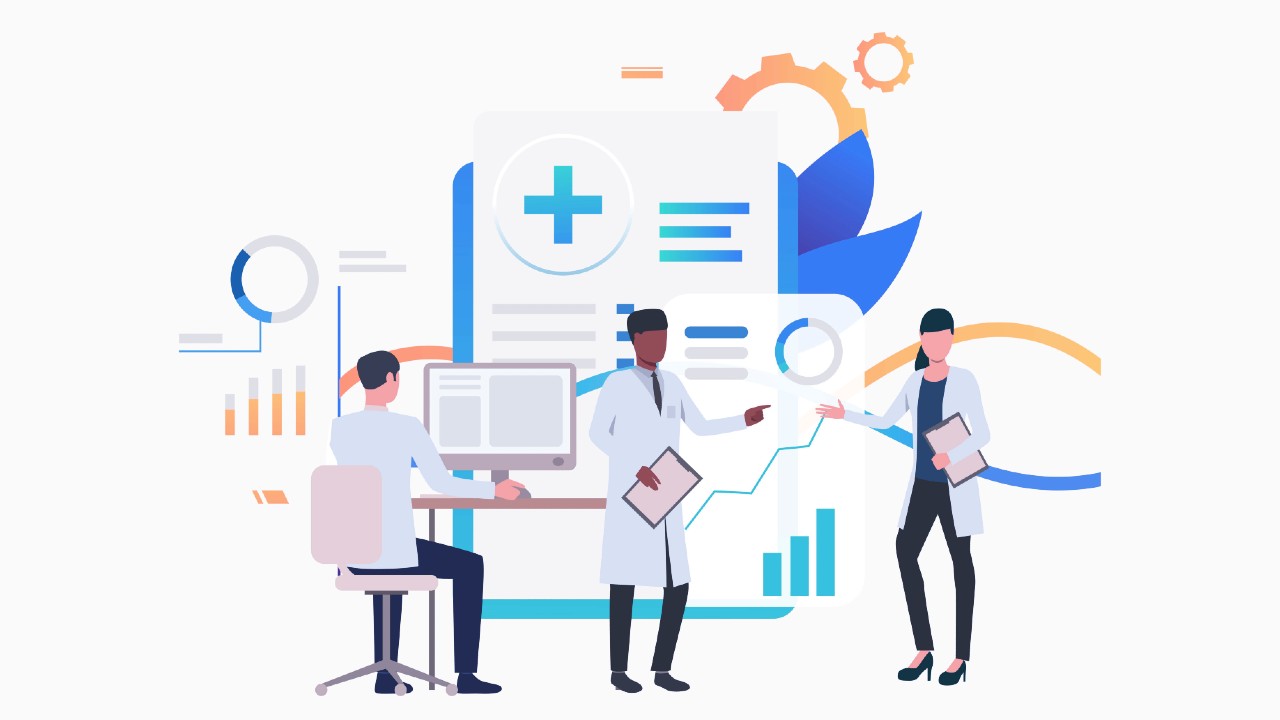 Nonetheless, marketing in healthcare is equally effective if you can implement it right. But to do that, you must first understand what healthcare marketing is and its nuances. More importantly, you must understand how to implement effective marketing campaigns for your healthcare organization.
Data security and sensitive personal information are some of the main concerns in medical marketing campaigns. You must understand how to implement marketing strategies without compromising data safety.
What Is Healthcare Marketing?
Any process that involves strategically reaching out to potential healthcare customers with a specific goal is called healthcare marketing. These processes allow you to attract the audience and navigate them through the healthcare conversion funnel.
The basics of marketing are the same in healthcare marketing as in every other type of marketing. You attract the audience with a relevant and attractive offer and nurture them through the conversion funnel via multiple touchpoints.
But, looking at healthcare marketing more closely, you can find several distinctive factors. For instance, personalized healthcare communication with your existing patients may include sensitive data you want to protect.
Healthcare organizations deal with all kinds of medical conditions, and patients may find it embarrassing to share their health history/condition. Careless healthcare marketing strategies can compromise the privacy of your patients.
Privacy and data security compliances are two crucial aspects of healthcare marketing that you must consider. Besides, marketing in healthcare often has different and unique goals depending on the organization. Fortunately, you can measure your campaign's success with specific metrics that align with relevant KPIs (Key Performance Indicators) and ROI.
Healthcare Marketing Objectives 
Hospitals and other medical institutions have several objectives behind their medical marketing efforts. Some of the goals you can achieve by effectively implementing specialized marketing for healthcare organizations are as follows.
Brand Awareness Via Thought Leadership
One of the primary objectives of healthcare marketing is to build brand awareness, and the best approach is Thought Leadership. It involves expressing complex healthcare ideas that showcase your expertise in the subject matter.
You can use a well-structured blog to talk about cardiac healthcare and provide helpful information to your audience. It shows your expertise in the subject matter without giving the impression that you are trying to sell something to the audience.
Generate More Leads With Coordinated Healthcare Marketing 
Coordinated healthcare marketing involves using several marketing channels and tools to deliver your marketing message efficiently. For example, you can use offline marketing channels like direct mail as the initial touchpoint and use its 90% open rate.
You can include a QR code to lead the audience to your website or online form. Effectively combining direct mail with digital marketing can help you boost your organization's growth and revenue. Such advanced medical marketing can benefit your business significantly.
Also Read: Best Direct Mail Marketing Companies 
Optimize The Patient Acquisition Process
Another objective of healthcare advertising and marketing efforts is optimizing the patient acquisition process. Compared to other industries, attracting new prospects (patients) is problematic in healthcare.
Most people only visit the hospital if something is seriously wrong with their health. Effective medical marketing encourages the audience to visit your hospital or complete any desired action, such as signing up for a newsletter, Etc.
Optimize Local Searches
Local searches are critical for hospitals and other medical institutions. Healthcare organizations consider the audience within their vicinity (and closeby locations) as their primary target. Effective healthcare marketing involves optimizing your website for local searches so that it always shows up on top of Google search results.
Boost Engagement With Your Past And Current Patients
Creating quality engagements with past and current patients is another of the primary objectives of marketing in healthcare. For example, you can use medical marketing to follow up on your patient's health using a personalized letter or postcard.
It allows you to stay on top of the patient's mind. More importantly, it shows the patient that you care for them even after them leaving your care. Even sending a personalized birthday card can significantly impact your audience and boost your engagement.
Also Read: Top 7 Healthcare Digital Marketing and Direct Mail Combination Examples
What Are The Benefits Of Healthcare Marketing?
There are numerous benefits of employing healthcare marketing for your business. Typically, the benefits of all marketing are the same for most industries. But the benefits of marketing for hospitals and other medical institutions are different from other industries.
Below are some more compelling and unique benefits of employing medical marketing for your healthcare organization.
Show Expertise And Earn Trust
One of the most significant benefits of employing healthcare advertising and marketing for your business is to show your expertise and earn patient trust. Hospitals do not run on attractive offers and discounts. The patients need to trust your brand completely to put their lives in your hands. Quality content can help you showcase your expertise in the subject matter and earn patient trust.
Consider using advanced content marketing strategies that incorporate videos, blogs, Etc., to boost engagement with your audience. You can further enhance your content's reach by including it as a direct mail and providing a QR code that leads to your content. Similarly, you must also promote the content through your social media handles for effective healthcare marketing results.
Higher YMYL (Your Money or Your Life) Ranking
YMYL is short for "your money or your life," which refers to a specific type of content. Industries like healthcare and financial services work on a "your money or your life" principle because they directly impact a person's money or life. YMYL content is essential in healthcare marketing because it gets preference over other types of content.
However, there is a catch. Your audience and the search engine expect higher standards for YMYL content. It means your healthcare marketing content needs to be accurate and offer relevant information to the audience. So, ensure that the healthcare content you share or promote on any of your channels is top-quality.
Boost Brand Awareness
It is a big part of establishing trust in your healthcare brand. It is one of the essential things you need to make your future medical marketing efforts work. The goal is to become what Amazon is to online shopping or what Netflix is to online streaming services. Now, we know this is easier said than done but consider this.
You only need to become a global brand to target an international audience. Most hospitals and clinics target their medical marketing efforts locally because that's their primary audience. Use a coordinated marketing message across different channels, such as direct mail, email, Etc., to effectively promote brand awareness.
Boost And Manage Brand Reputation
It takes work to distinguish brand awareness from brand reputation. While it is okay for an average person to confuse the two, knowing the distinction between them is crucial for healthcare organizations. Just because a patient knows your brand does not mean they trust it. With medical marketing, you can earn your patients' trust and build a brand reputation.
Marketing in healthcare is not just about creating and publishing content. You must cover everything from press coverage to online reviews to maintain your brand reputation. You can use effective healthcare marketing to associate your brand with positive news coverage. You can even promote positive reviews for your organization by offering an incentive to the patients.
Promote Digital Healthcare
Every industry is undergoing or about to undergo a digital revolution, and healthcare is no different from the rest. It efficiently changes how hospitals and other medical institutions interact with their patients. You must use new and advanced healthcare marketing strategies to ensure your digital healthcare services reach your target audience.
Unlike traditional healthcare services, healthcare marketing for digital medical services can target a wider audience. For instance, you can use PostGrid's direct mail API to send personalized mailers to your international audience. You can lead the patients directly to your healthcare app or telemedicine platform by including a QR code in the mailer.
Also Read: Healthcare Direct Mail: Best Practices for Medical Mailing Services
5 Best Healthcare Marketing Strategies For Hospitals And Other Medical Institutions
Several marketing strategies can help hospitals and other medical institutions boost their revenue. You must understand and employ the best medical marketing strategies to maintain a steady income and grow it methodically. Some of the best marketing strategies for your healthcare organization are as follows.
Use Personalized Direct Mail To Boost Engagement And Conversions
One of the best healthcare marketing strategies you can try out for your medical organization is direct mail. Many organizations assume that printing and mailing direct mail can take too much time and effort. But the truth is that sending personalized direct mail for your healthcare organization is much easier using PostGrid's automated direct mail solution.
Using direct mail is an excellent medical marketing strategy for several reasons. Automation for direct mail may be new, but it was always an effective marketing channel. Direct mail has an open rate of 90%, which is incredibly high. That's not all. Direct mail often emotionally impacts the recipients, and many people feel excited to check their mailboxes.
The only reason most companies stopped using direct mail is that it became too inconvenient. Even placing the printed marketing material would sometimes take hours and days for bulk mail campaigns. A fully automated direct mail solution lets you run all processes with minimal time. It makes your healthcare marketing effort via direct mail convenient, fast, and error-free.
Also Read: Go To Market Strategies 
Some ways you can employ advanced direct mail healthcare marketing for your organization are as follows.
Increase Your Walk-In Traffic
Personalized direct mail marketing is an ideal communication channel to boost walk-in traffic to your hospital or other medical institution. Targeted direct mail campaigns allow you to target customers locally (and internationally) to increase walk-in traffic. Your healthcare marketing effort via direct mail should include an incentive like access to free seminars or even discounts.
Including an incentive encourages the recipient to visit your healthcare facility. Big hospitals offer free/public healthcare seminars to free consultations to attract more patients. A printed invite is also more professional and is an excellent choice for any events your healthcare organization hosts. Such healthcare marketing also lets you provide more details of the event.
Choose An Ideal Direct Mail Format For your Healthcare Marketing Campaign
Direct mail is not just letters and postcards. One of the most significant advantages of using direct mail for your healthcare marketing campaign is its format diversity. Marketing direct mail comes in all different sizes, shapes, and formats.
You have the flexibility or choice to choose a direct mail format that can better deliver your marketing message. Consider various aspects when choosing the direct mail format for your campaign. For instance, you can use postcards for healthcare marketing if your message is short, requires a picture, and does not include sensitive information.
But, if it does have sensitive information about the patients, you can use an enveloped letter. Some of the most effective direct mail formats in healthcare marketing include the following.
Letters
Postcards
Self-mailers
Brochures
Catalogues
Generate A Better Impact On The Audience With Personalized Design And Copy
Personalization is the primary factor driving the success of direct mail campaigns in healthcare. Direct mail depends significantly on the emotional impact it generates for the success of your healthcare marketing campaign. Unlike any other digital channels, including email and text messages, direct mail has an innate ability to sound personal.
But, if you choose generic terms to address the patient, like "dear patient," it defeats the purpose of sending a letter or postcard. Personalization is the only way to create the best impact on the audience with your printed marketing material. Fortunately, PostGrid's direct mail solution lets you personalize the mailer for your healthcare marketing campaign any way you want.
You can use a custom design and template for your direct mail campaign. PostGrid also offers a free template gallery and editor to create unique designs for your mailer. Our advanced solution integrates with your CRM to personalize your medical marketing campaign. As the data is directly from your database, there is zero manual error, and it ensures maximum deliverability.
Boost Brand Awareness And Trust Using Reviews And Testimonials
One of the best healthcare advertising strategies using direct mail is reviews and testimonials. According to BigCommerce, an incredible 92% of customers read reviews before making a purchase decision. You can get ahead of this number by providing positive reviews and testimonials in your direct mail campaign.
And the best part is that you can use direct mail the other way around. You can use direct mail to get more reviews and testimonials from your past and current patients. Consider adding an incentive to ensure that your patients take their time to post a review or testimonials. You can enhance the effectiveness of your healthcare marketing efforts by including a QR code.
The QR code allows the recipient to go directly to your website or landing page by scanning it. You can use QR codes in direct mail in several ways and enhance its marketing results. Our advanced direct mail solution helps you use QR codes effectively for your healthcare advertising strategy. Sign up on PostGrid to use advanced direct mail solutions for your healthcare organization.
Increase Lead Generation And Conversions Via Data Targeting
Data targeting is one of the aspects of running a successful healthcare marketing campaign via direct mail for your business. You can use PostGrid's direct mail solution to use demographic data for targeting your marketing efforts. The demographic data enables you to split your audience into groups according to age, location, Etc.
Our address verification software is certified to access Canada Post's official address database. More importantly, PostGrid's address verification comes with a nifty addition– a geocoding feature. Geocoding can enhance your healthcare advertising via direct mail as it lets you plot the physical location of addresses on a map.
You can use the map to identify patterns and areas with clusters of patients and present them with appropriate healthcare advertising campaigns. The demographic data enables you to target audiences ideal for the healthcare service or event you want to market. Make the conversion more effortless by including a QR code and an attractive CTA in your marketing mailer.
Boost Customer Loyalty And Trust With Thank You Cards
Healthcare organizations also need loyal customers to thrive and grow, as with any other industry. Welcome and thank you letters can significantly impact your patients. It can also affect how your audience views your healthcare brand. Including a printed thank you letter as part of your healthcare marketing campaign is the perfect way to show how you care for your patients.
Sending thank you cards to your patients may not get the desired results on the first day. It is a long-term medical marketing strategy that cultivates loyal customers for your organization. However, you can speed up the process and encourage patients to return by offering an incentive like a discount on the next visit.
Consider including a discount coupon or a voucher to attract patients to your medical facility. More importantly, make sure you personalize your mailer to ensure that the mailer has the desired impact on the audience. With enough personalization and an incentive, your medical marketing efforts can effectively deliver the results you want.
Evaluate And Ensure A Seamless Online Patient Experience 
Using an offline marketing channel is an excellent idea to grab your patient's attention and make a lasting impression on them. But, the direct mail campaign works best with your online efforts. And make no mistake, having a seamless online patient experience is crucial for your healthcare marketing campaign's success.
Make Your Healthcare Services Accessible Online
There needs to be more than an informational website to provide patients with the care services they need. Patients expect more from modern-day hospitals and other medical institutions, including access to healthcare services. No healthcare marketing can help you much if you don't have a considerable online presence.
Ideally, you should be able to offer virtual care experiences to your patients, including telehealth and remote monitoring. Your website should at least be able to take and cancel appointments. Hence, it is essential to have a mobile-optimized website to succeed in your healthcare marketing efforts. The patient should be able to get in touch with your organization in one way or another.
It means you must include all contact details of your healthcare organization on your website. Moreover, the user browsing through your website should be able to find the contact details quickly. Your website should include details like the address, location, phone number, contact form, Etc, displayed prominently. These details are necessary for your medical marketing campaign to succeed.
Include Value-Added Experiences To Boost Engagements
Hospitals and other medical institutions must incorporate value-added experiences into the online patient experience. Value-added experiences in a healthcare website can include access to information, prompt healthcare appointments, Etc. These factors or value-added experiences are essential for your healthcare marketing campaign's success.
Website design also has a crucial role in your healthcare marketing campaign's success and in providing a seamless patient experience. Typically, what happens is that healthcare organizations focus so much on aesthetics that they often ignore patient experience. So, you must include the value-added experience to your healthcare website to enhance the online patient experience.
Include Advanced Capabilities Like Address Autocomplete
The best way to enhance the online patient experience is to take action on your site more conveniently. PostGrid's address autocomplete API is an excellent way to improve the online patient experience. Our solution allows you to fill in the address field in your online forms effortlessly. It significantly enhances user convenience and ultimately helps your healthcare marketing campaigns.
PostGrid also has Zapier integration, allowing you to add the Address Autocomplete feature to over 1600 apps. Using this feature with an appropriate healthcare marketing campaign, such as direct mail, can significantly enhance the online patient experience. For example, you can use a direct mail campaign with a QR code to lead the patient to your online form.
Then, you can use the Address Autocomplete feature to fill in the address field of your online form. PostGrid's Address Autocomplete feature works by detecting the user's IP address and text input to suggest verified addresses from Canada Post's address database. As a result, your healthcare marketing campaigns can have a seamless online patient experience.
Optimize Your Website For Organic Search Engine Results  
The efficient way to grow your online presence and establish your brand as an industry expert is by boosting your organic traffic. SEO or Search Engine Optimization is integral to every marketing strategy, including your healthcare marketing campaign.
You may find that healthcare marketing is more complex using SEO than it is for other industries. SEO in healthcare requires you to use the right keywords and phrases so Google can quickly and efficiently crawl through your website.
Google's SEO requirements are constantly changing. With every update, gaining and maintaining high rankings becomes more challenging. According to Google's latest helpful content update, stuffing keywords can no longer help your site rank high.
You must use user keywords and phrases naturally in your content and make sure it's helpful to the user to ensure your healthcare marketing campaign's success.
Provide High-Quality YMYL Information
YMYL is short for "your money or your life," which is a concept that behaves just like it sounds. YMYL is a content type that could directly impact "your money" or "your life." Any content you use in healthcare marketing falls under the YMYL category. The YMYL content typically gets higher priority over regular or standard content.
However, it also means that YMYL content must be of high quality. You must ensure that every piece of information you provide to the audience is accurate. More importantly, make sure that the YMYL content you provide your customers is helpful to them. Effective healthcare marketing content focuses on the target audience's pain points.
Add The Appropriate Internal And External Links
Another effective way to optimize your healthcare website for organic traffic is to add the appropriate internal and external links. Adding internal links to relevant pages helps you generate more traffic to those pages and showcase your expertise in various subjects. Hence, it is vital to have appropriate internal links for the success of your healthcare marketing campaigns.
Creating more external links to your website would be best, as it can generate a new stream of organic traffic. But, for your healthcare marketing campaign to have the desired effect, the external links must be from reputable healthcare brands. Seeing your organization's name associated with another reputable brand can significantly boost your brand reputation.
Create A Google Business Profile And Optimize Your Site For Local Search 
Creating a Google Business Profile is necessary for any local business, including your hospital, clinic, or other medical institutions. The Google Business Profile enables you to manage how your local business appears on Google Maps and searches. Showing up on the local search results highlights your hospital or clinic above the organic results. It is crucial for your healthcare marketing campaign.
In short, the Google Business Profile helps people find your hospitals which typically serve customers in a specific area or location. The local search results appear just below the Google Ads and above the organic results. You can use healthcare marketing to appear on both Google Ads and local results, enhancing your brand visibility.
Utilize Attractive And Helpful Media Content
Images, videos, and other media content are excellent ways to boost the organic reach of your medical marketing efforts. You can use images and videos across different platforms to enhance your marketing reach. Social media is a great way to share your images and videos that can help out your target audience. You can even repurpose most of the content you share across various platforms.
Videos are especially effective in healthcare marketing because they let you convey complex and lengthy content in seconds. Try creating short videos that give informative marketing messages relevant to your audience. You can even use Instagram Reels and RikTok videos to enhance your reach and convey messages without boring the audience.
Use The Power Of Social Media To Your Advantage
Social media platforms like Instagram, Facebook, and even Twitter are excellent platforms for healthcare marketing campaigns. Your healthcare organization must be active on all major social media platforms. The best thing about social media is that it lets you market your medical business organically through paid ads.
Your patients can use social media to learn more about your healthcare brand. Social media can also help you with your content marketing strategy. Social media and content marketing are two sides of the same coin because they often depend on each other. Therefore, including social media in your healthcare marketing campaigns is inevitable.
Create, Complete, And Maintain Your Social Media Profiles
Having a noticeable presence in all social media channels is more than about creating a social media profile for your healthcare brand. You can't just make a social media channel and leave it there. It only amounts to being a healthcare marketing strategy if it can generate leads. Firstly, you must ensure that your social media is complete with all the information, including your address, contact details, website Etc.
Besides the basic contact details, you must include photos of your medical facility, doctors, and patients. Consider using a storytelling approach in your healthcare marketing via social media. Focus on the stories of your patients and physicians. Tell the story of how you helped a patient get back to their life or how your doctors completed a complicated surgery.
Utilize Videos To Boost Engagements And Brand Trust
You can use numerous digital content on social media, from photos to links to flyers. The user can easily interact with your content on social media. However, video content is significantly more effective in social media, primarily due to the popularity of Instagram Reels and TikTok. If you use it right, videos are the perfect way to get the desired results for your healthcare marketing campaign.
Create a YouTube channel where you upload quality video content, and you can make it as long as you want. You can then use snippets of the longer video and repurpose them for your social media healthcare marketing campaign. Share the original video's YouTube link and boost your channel engagements.
Advanced Targeting And Analytic Capabilities
Another great thing about using social media for your medical marketing strategy is its advanced targeting and analytic capabilities. Social media platforms like Facebook have mastered their marketing campaign. It allows you to target an audience that fits your description and get the best results for your marketing efforts.
Most social media platforms have a free analytics tool that lets you get valuable insights about your engagements. You can use this data to optimize your healthcare marketing campaigns effectively. It involves modifying your content and even using paid ad features on social media channels to your advantage using analytic data.
Use Content Marketing Strategy To Establish Expertise And Boost Engagements
Healthcare is one of the industries best suited for a content marketing strategy. Like finance, people need to gain more knowledge about the nuances of the healthcare industry. It means people are more likely to go online searching for healthcare-related queries. You can run successful medical marketing strategies for your organization by employing educational and informational content.
Content marketing focuses on generating organic traffic, meaning there are no additional costs. However, getting the top position on organic results. You should also note that content for medical marketing is considered YMYL content. The healthcare content needs to be accurate and reliable for the target audience.
With 67% of marketers reporting positive demand/lead generation through content marketing, you can not afford to ignore it. Here are some ways to incorporate quality content into your healthcare marketing efforts.
Define The Purpose To Yield The Desired Results
To ensure you get the desired results out of your content marketing strategy. You must define its purpose first. Creating high-quality content without a purpose is the same as creating nothing because they are not measurable. Start by defining the intention of your healthcare marketing strategy and creating content that supports your goal.
But make sure your healthcare content is helpful to the target audience. The content must provide the audience with reliable information. For instance, you can implement a healthcare marketing strategy to address common queries and concerns. Make sure the content sufficiently answers the audience's questions and provides an effective solution to their problems.
Research Relevant Keywords And Phrases For Better Marketing Results
Keyword research is a must for implementing successful content marketing strategies for your medical organization. Additionally, you must consistently update the keywords and optimize your content for better SEO ranking. For example, your content can rank high on local searches by using terms like "doctors in [city name]" and enhance your healthcare marketing results.
A more practical approach to finding relevant keywords for your content is to use advanced keyword tools like SEMrush. Once you have the appropriate keywords, you can formulate content around them and insert them organically. Creating quality content for medical marketing can help you earn the audience's trust and establish your expertise.
Use Expert Content To Boost Credibility Of Content
Expert content includes any content from a niche expert. In healthcare marketing, expert content means publishing content from physicians, dietitians, Etc. Short video content is an excellent choice to feature your specialized doctors and their expertise to your target audience.
For blog content, consider featuring a picture and a short description of the expert at the top or bottom of the blog. People refrain from taking healthcare advice from random or unverified websites and seek authentic content they can trust. Featuring expert content allows you to add this reliability to your medical marketing strategy.
Utilize Direct Mail To Boost Engagements
You can boost the engagements to your healthcare marketing content, including blogs, videos, and more, via direct mail. PostGrid allows you to send personalized direct mail to your audience with a QR code.
Using the QR code, you can direct the recipient to your website, blog, video, Etc. It effectively boosts user engagement with your marketing content.
You must target your audience correctly to ensure the recipient scans the QR code and goes to your content. Make sure to include the highlights of the content on the mailers that intrigues them into taking action. For this healthcare marketing strategy to work effectively, you also need a compelling CTA and a QR code.
Other Healthcare Marketing Strategies For Hospitals And Other Medical Institutions
Besides the top five healthcare marketing strategies above, there are several others that you can consider for your organization. Some of the most effective marketing strategies healthcare organizations can use to boost lead generation and engagement are as follows.
Create an impressionable healthcare branding.
Use paid advertising, including Google PPC, Facebook Ads, Etc.
Provide mobile-optimized access to your healthcare organization.
Utilize video testimonials.
Incorporate physician referrals into your healthcare marketing efforts.
Also Read: Healthcare Mailing List
Healthcare Marketing And Data Security
The privacy of patients and data security is one of the primary concerns in healthcare marketing and advertising. Healthcare organizations are responsible for protecting the data of their patients and employees. However, in most cases, the privacy and protection of patient data take precedence over the rest.
For instance, healthcare marketing to an international audience often requires additional data protection. HIPAA (Health Insurance Portability and Accountability Act) protects patient data in the US. Similarly, in Europe, you have GDPR for data protection.
You must ensure that whichever third-party solution you use comes with compliances like HIPAA and GDPR. PostGrid's direct mail solution comes with advanced security compliances that ensure the safety of your data. The security compliances that make PostGrid an ideal solution for your healthcare marketing campaigns include the following.
PIPEDA (Canada)
PHIPA (Canada)
HIPAA (US)
GDPR (Europe)
PostGrid's direct mail solution for healthcare marketing campaigns enables you to run campaigns without data safety concerns. The compliance has specific security guidelines for handling and storing your patient data. As a result, you can effortlessly implement direct mail campaigns for your healthcare business using PostGrid.
The several security compliances PostGrid has (including PIPEDA and PHIPA) allow you to use it beyond healthcare marketing campaigns. You can use PostGrid to streamline your healthcare communication via mail. Some ways PostGrid can improve communication in hospitals to offer better patient services are as follows.
Sending Explanation of Benefits and Coverage (EOB and EOC).
Sending patient billing statements, letters, and notices.
Sending medical appointment reminders.
Sending medical test results, records, transcripts, Etc.
Healthcare marketing and communication capability from PostGrid's direct mail automation tool can simplify your operations. In addition to that, you can use our address verification solution to streamline other aspects of your healthcare operations. Some benefits of using PostGrid's address verification solution for your healthcare organization include the following.
Safeguard patient information.
Secure processing of prescription distribution.
Minimize medical identity theft.
Faster and more efficient patient onboarding.
Check patient identity for HIPAA requirements.
Use PostGrid's advanced automated direct mail and address verification solutions to streamline your healthcare marketing effort now! Talk to our experts to learn more.