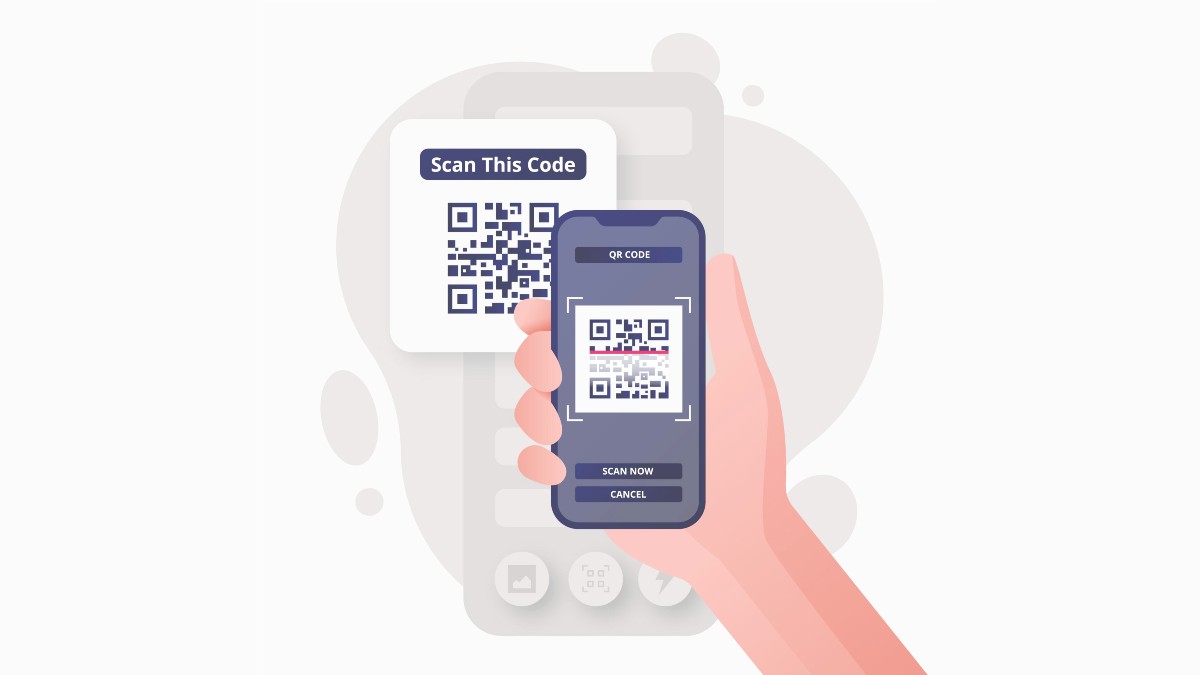 Uses of QR Codes In Direct Mail Marketing
We are all familiar with QR Codes. But, to most of us, QR Codes are a convenient way to make payments or access a website. What many people fail to realize is that the QR Code is also a perfect tool you can use in direct mail marketing. It is not hard to understand why it is an ideal tool for marketing, as:
It's convenient.
It's fast.
It's accurate.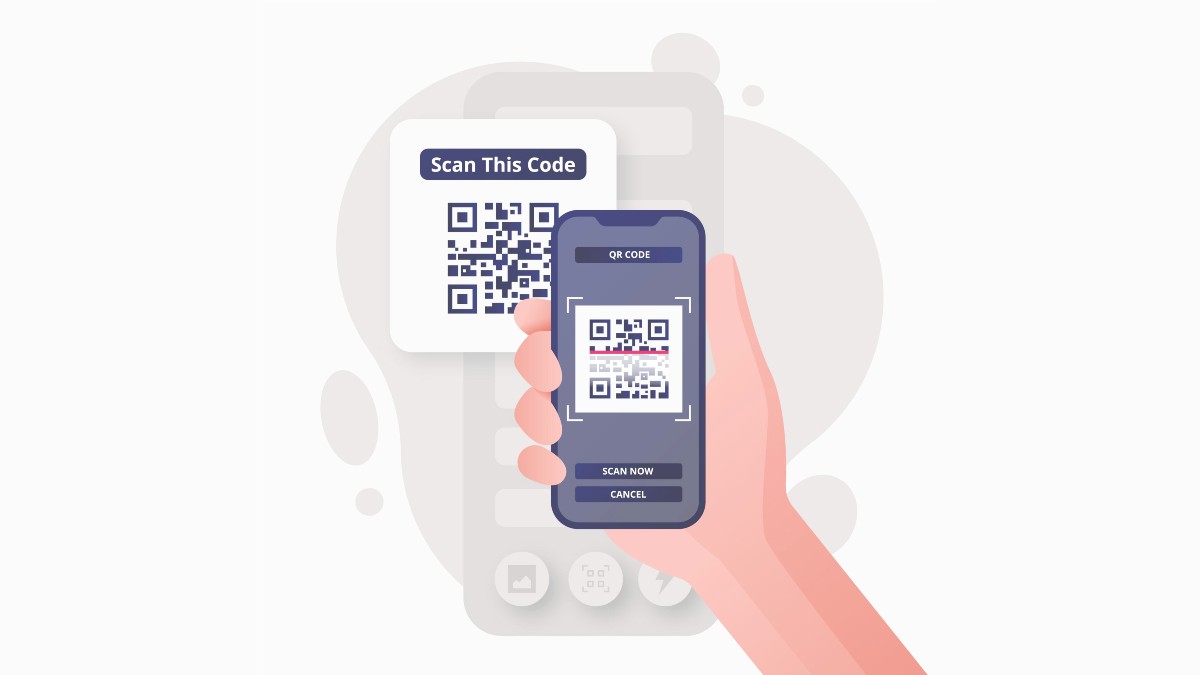 If you want more reasons to employ QR Codes for your direct mail marketing, you will have to read the rest of the article. Because below, we discuss some of the most innovative ways you can put QR Codes to use in your direct mail campaigns.
We also explain what QR Code is, their advantages, and even list out some common mistakes people make when using QR codes for marketing purposes. So buckle up and enjoy the ride while we explain everything you need to know about QR Code marketing.
What Are QR Codes?
QR Codes or Quick Response Codes is 2-D barcode that usually opens up a website or landing page. Today, QR Codes are wildly popular because of their convenience. You can simply open up a QR Code scanner in your smartphone, scan the code, and voila! You are already on the website you wanted to go to.
You may also use the QR codes to perform other functions such as:
Make a call
Add an event to the calendar
Save contact details
What Are The Advantages Of QR Codes Marketing?
By going through the list of functions above, you can already see the potential of QR Codes in direct mail marketing. And if you still can't understand how to use QR Codes in marketing, consider the user data tracking capabilities it can offer. 
QR Codes allow businesses to track valuable user data such as the location of the scan, the number of scans, and so on. Such data is vital in optimizing your direct mail campaigns. Some of the significant user data you can follow by using QR Code in direct mail include:
Location

Time

Date of scanning the QR Code
QR Codes do not stop at offering advanced tracking capabilities for your direct mail marketing campaign. It also lets you figure out how efficient are your campaigns by revealing valuable data such as:
Engagements

Sales data

Scan rate

Site abandonment
At this point, it should come as no surprise that the primary purpose of QR codes in direct marketing is data or analytics collection. However, QR Codes can help you do much more than that for your direct mail marketing.
15 Innovative Ways To Use QR Codes In Your Direct Mail Marketing
There are numerous ways you can use QR Codes in your direct mail marketing campaigns. The scope of application of QR Codes and the convenience it offers makes it ideal for implementing innovative marketing ideas. Below we discuss some of the best ways to use QR Codes in your direct mail marketing campaigns.
#1 Smart Direct Mail Marketing
The QR Codes can act as the gateway between the physical and digital worlds. You can use the QR Code printed on your mailpiece to take them to your website or mobile app. However, that's not all you can do.
You can use QR codes combined with advanced AR/VR capabilities to highlight the look and feel of the product in real life. For example, you can send a product brochure to your customers along with a dedicated QR code for each product in the brochure.
The recipient can then scan the QR code to see how the product looks in real life using AR/VR capability.
#2 Place Orders Directly From The Direct Mail
As you know, QR Codes are all about convenience and what's more convenient than placing an order directly from the direct mail. It means that the user can go directly to the order page with the product already added to the cart.
Such a strategy bypasses the intermediary steps such as going to the product page. However, this strategy works best when you have accurately targeted your audience. Here, the customer only needs to put in a few details and confirm the order. Furthermore, the customer can change the quantity of product from the order page.
#3 Downloadable Digital Coupons
Accessing downloadable digital coupons is one of the most popular QR Code uses. Everyone loves to receive a discount coupon. But, the customer no longer wants to hold onto a paper discount coupon when they can have a digital one on their phone.
Apart from adding value to the direct mail, using digital coupons also saves you valuable print space on your mailpiece. Digital coupons save valuable time and effort for the customers enabling easy checkouts. Similarly, you can also promote immediate sales using digital coupons.
#4 QR Code Marketing
Direct mail marketing is famous for engaging with the target audience. But using QR Codes can make this engagement even more interactive and entertaining to the customers. Use QR Codes in your direct mail to allow the recipients access to your new app or online game.
A simple example of QR Code marketing is using the code to lead the recipient to a webpage with a wheel of fortune. The prospect of a reward is highly likely to drive the recipient to the webpage. Similarly, you can even use a scavenger hunt to excite prospective customers and drive action.
#5 Add Event To Calendar
If your business is planning on conducting an event, QR Codes can again come in handy for you. By placing a QR Code in your direct mail, preferably an event flyer or brochure, recipients can simply scan it for the invite.
Upon scanning the QR Code, the recipient can directly go to their phone's calendar app and automatically add the event to their calendar. However, you should make sure that the recipient knows the purpose of the QR Code in your mailer.
#6 Communicate Directly With Your Brand
"Hell hath no fury like a scorned customer" is a statement that all businesses should live by. You have likely seen customers taking out all their rage on a brand for their inferior service on social media. Twitter, Facebook, and even Google review is filled with the anger of this nature.
Such issues usually happen when the customer gets tired of reaching out to a company regarding a problem they are facing. You can use a QR Code in the direct mail to reach out to the customers before such an escalation occurs. The QR Code can lead to a support staff's hotline and resolve their problem.
#7 Run Dynamic Campaigns
Some of you may not know this, but the QR Codes are customizable, and it is relatively easy to do. Some basic customization you can do on your QR code includes adding colours or a logo that compliments your branding.
However, that is not all you can do. You may reuse or repurpose a QR Code if you want by using advanced QR Code software. By doing so, you can create a new QR code marketing campaign with minimal work and time. Furthermore, you can change this type of QR Codes at your will.
If necessary, it can be changed in days, hours, or even minutes. Dynamic QR codes for marketing campaigns can help you implement interactive marketing ideas. For example, you can run a week-long campaign with different offers each day. The customer can use the same QR code for exclusive one-week campaigns/offers.
#8 Use Google Maps To Show Your Store's Location
Even small store owners can effectively use QR Code marketing campaigns. One of the most popular QR marketing methods that small businesses employ is tagging their store's location.
So, if you have a physical store, you can use a customized QR Code to lead them to your store without causing any confusion. It also allows the customer to easily access your store's location on Google Maps, enhancing the customer experience.
Now, all that's left for you is to provide a value offering that makes the drive to your store worth it for the customer.
#9 Share Digital Media
As a marketer, you would know that it is super hard to get your customers to read your product description. But, using a video, on the other hand, is much more effective in conveying your message. Furthermore, information retained from a well-created video is far higher than the information you can keep from reading.
However, it is hard to get the video in front of the prospects and customers because the digital space is squirming with content. A direct mail that includes a QR Code is the perfect solution in this situation. The customer is doubtful to ignore direct mail, and the QR code can lead them directly to your media content.
#10 Higher ROI For Online Retargeting
Now, this is one of the lesser-known applications of QR Code marketing. Retargeting campaigns have always had a higher CTR or Click-Through Rate. You can make the most out of the retargeting campaigns with a direct mail marketing campaign that uses QR codes.
Suppose you sent a direct mail to your prospects with a QR Code. A well-drafted mailer is bound to make the customer scan the QR Code. Let's also assume that the prospective customer does not act on the campaign despite checking the QR Code.
Even in such a scenario, you can still familiarize your customers with your brand through your mailer and website. These prospects have a higher chance of converting the next time they are retargeted online through platforms such as Facebook and Google.
#11 Download An App
Another standard QR Code uses in direct mail campaigns is to connect the users with your app. You can use the QR Code in your mailer to communicate with your app's page in the Google Play Store or Apple app store. Scanning the QR Code takes you straight to the app download page, and there is no haggling.
It is also normal for companies to include the QR Code in their product package. The QR Code can lead to an accompanying app like the one you can access the audio equalizer for Bluetooth devices. Or it could lead to an app that explains how to install your product, and so on.
You can also try using a separate leaflet that offers a discount for completing an action, such as downloading an app. Additionally, you can implement the same strategy on your direct mail campaigns to reach a broader audience and make them download your app.
#12 Share To Social Media Platforms
Running a business is not always about generating new sales and achieving higher revenue goals. Establishing your brand among your target audience is also a big part of growing your business. In today's digitally dominated world, the best way to make your brand name stand out is through social media.
The ideal QR Code uses include guiding the customers to your social media pages. Hence, you can have a QR Code in your direct mail marketing that allows the customers to share your social media page directly.
You can also ask them to like or subscribe to your social media pages. However, make sure that you offer them something in return like a discount code for completing the requested action. Additionally, you should ensure that the QR Code works for both the app and web browser.
#13 Deliver a Musical Experience Via QR Code
One of the more unique and refreshing ideas of QR Code for marketing campaigns is to use music as part of it. Reebok first used the strategy where they used QR Codes to send specially curated Spotify playlists to different athletes.
The campaign by Reebok used specially created Spotify playlists that fit perfectly with the athlete's sport. You can use a similar strategy for your business but must use much broader metrics for a larger audience.
Much like a hand-written note, creating a playlist specifically for the target audience makes them feel unique and valued by your brand. Such interactive marketing might be just the thing you need to boost customer engagements for your business.
#14 Convert One-Time Buyers Into Loyal Customers
QR Codes can help you convert your one-time buyers into loyal customers. Are you wondering how you can do that? Well, you could try sending your one-time customers a thank you postcard for one thing. However, the postcard should also contain a QR Code for products the customer might be interested in.
If you can pitch the customer with the right product and provide an incentive, they are likely to purchase. Similarly, you can also use the QR Code to target people who purchased from your physical store too.
You can use geolocation with the QR Code to display different information based on the customer's location.
#15 Get Users To Leave a Product/Service Review
Any business with an online presence (even if it's on Google Maps) needs to have reviews to create credibility for its brand. The majority of the buyers, big and small, go through online reviews before purchasing any product or service.
However, getting this review is not as easy as it might seem. Of course, if your product and service are awful, you can always get the wrong kind of reviews without even trying. But, getting genuine, positive reviews is rather challenging, and a QR Code might be just the solution you need.
You can send a direct mail with a QR Code that leads to your review section. However, as we saw in most other QR code marketing methods, you also have to provide an incentive to the customer. By providing a stimulus like a small discount offer, you can ensure the best result from your direct mail campaign.
Why Are QR Codes Appealing To Marketers?
There are several reasons why QR Codes are so appealing to marketers, especially when it comes to direct mail marketing. Below, we list some of the significant benefits of QR marketing. Going through these advantages will help you understand why QR Codes are vital for your future marketing campaigns. 
User Convenience:
User convenience easily tops the list of advantages of QR Codes. With the QR Codes, you get a quick one-step process for users to make the desired action.
Greener Solution:
QR Codes offer a greener solution to marketing and provide the most efficient way to use print medium and minimize wastage.
Easy On The Pockets:
Apart from being environment friendly, the QR Codes are also cost-effective because they use less ink. 
Versatility:
Although QR Codes works best with direct mail, it can work with almost all marketing mediums, including digital marketing and OOH advertisements.
Device Agnostic:
QR Codes can work well with practically any device you can think of ever. As long as you optimize your landing page for multiple device viewing, you can use QR codes to provide a streamlined user experience. 
Measurable: 
QR Codes are the best way to measure the effectiveness & progress of your direct mail campaigns. You can use the web analytics tool already integrated into your website to measure QR Code triggered actions easily.
Competitive Edge:
Although the QR Codes are not new, their application in marketing is yet to go mainstream. Therefore, the first people to employ QR Code marketing have a better chance of yielding optimal marketing campaigns if you compare it to the others.
9 Mistakes To Avoid When Using QR Codes For Marketing Campaigns
Making the QR Codes too big or too small.

Placing QR Code where it is hard for the scanner to reach.

Placing the QR Code on your website (The user is already on your website!)

Connecting the QR Code to a web page not optimized for mobile viewing.

Linking the QR Code to a cluttered web page.

Not providing an incentive for the users to scan your QR Code.

Promoting QR codes to a target audience unfamiliar with it (older adults).

Connecting the QR Code to a web page that automatically plays media.

Not making sure whether the coloured or branded QR Codes are still working.
How To Optimize Your QR Code Marketing With PostGrid
When it comes to direct mail campaigns, QR Codes are undoubtedly one of the best combinations you can ever ask for. However, if the QR code is smudged or damaged in some other way, the scanner may not be able to read the code, mainly when you use them on postcards.
It is not hard to imagine a low-quality print getting smudged in transit. PostGrid offers some of the finest quality printers in the country for your direct mail campaigns. The crisp quality of the QR Codes printed ensures that it is easily readable by the scanner.
Direct Mail Automation
Producing quality prints is not all that PostGrid can offer you. PostGrid has one of the leading direct mail automation tools in the world. You can fully automate your direct mail process, including personalizing, printing, and delivering your direct mail.
It even lets you equip each mail with a unique or personalized QR Code provided that you are equipped to create so many QR Codes. Furthermore, as there is little to no manual interception, you can ensure minimal error and maximum direct mail deliverability.
Conclusion
QR marketing is an ideal combination for direct mail, and it can yield outstanding results for your business. There are numerous applicational QR Code uses that can benefit your business in several ways. We have provided some of the most innovative ways to use QR Codes on your direct mail campaigns.
However, you may need some help executing such complicated and innovative ideas for your direct mail campaign. Your best bet is to use an advanced direct mail solution like PostGrid. Apart from ensuring top-quality prints for your direct mail, including the QR Codes, it can also help you optimize your direct mail campaigns.
PostGrid can use its automated system to implement highly-personalized direct mail campaigns for your business. Furthermore, you can integrate PostGrid's solution with many leading software solutions. It means you can run more advanced QR Code marketing campaigns with the help of a tool like PostGrid.
Ready to Get Started?
Start transforming and automating your offline communications with PostGrid
SIGN UP
REQUEST A DEMO