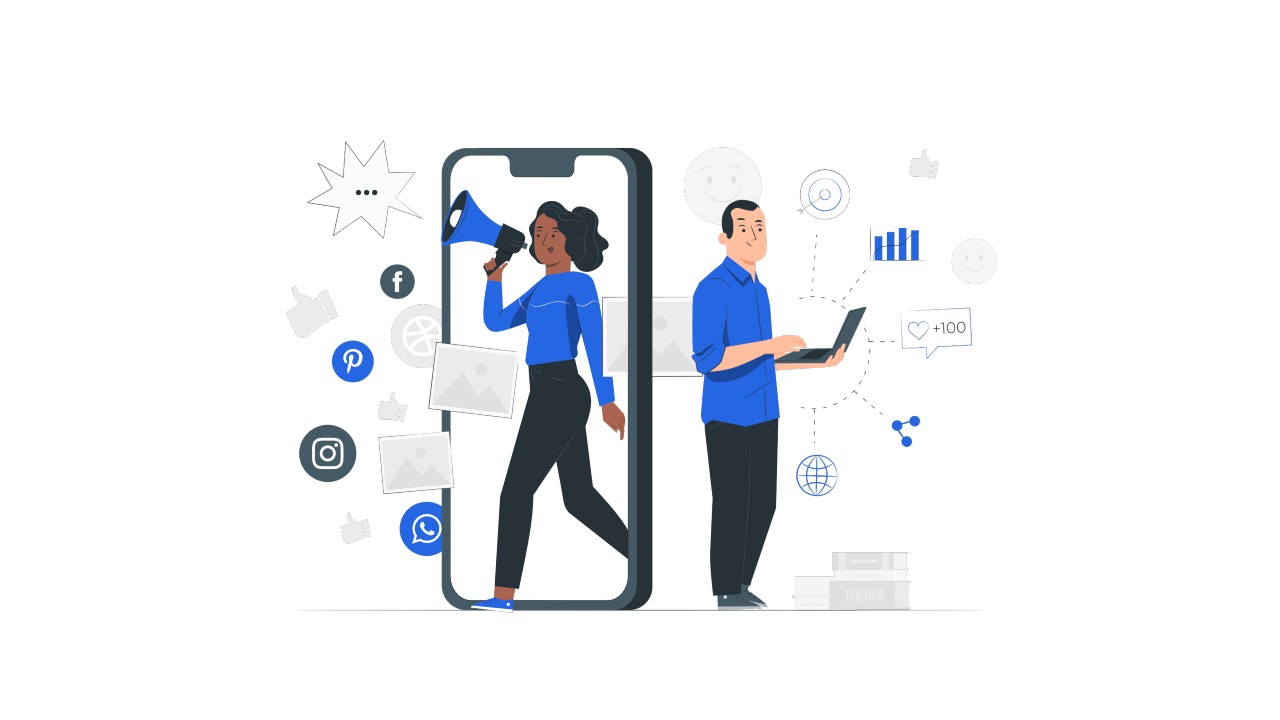 Trends and Future of Direct Mail Marketing Through 2020 to 2025
Let us start by looking a little back in history- mailing postcards or letters directly to your customers is not a new trend. According to many historians, direct mail appeared around 1000 B.C. in ancient Egypt. 
Not only this but several thousand years later- In 1494, an Italian scholar named Aldus Pius Manutius founded his printing firm. His newly-invented printing press enabled him to advertise the books he was selling by sending out a catalogue. A mail-order catalogue was published for the first time in 1498.
It was an ignition towards a bright future of direct mail!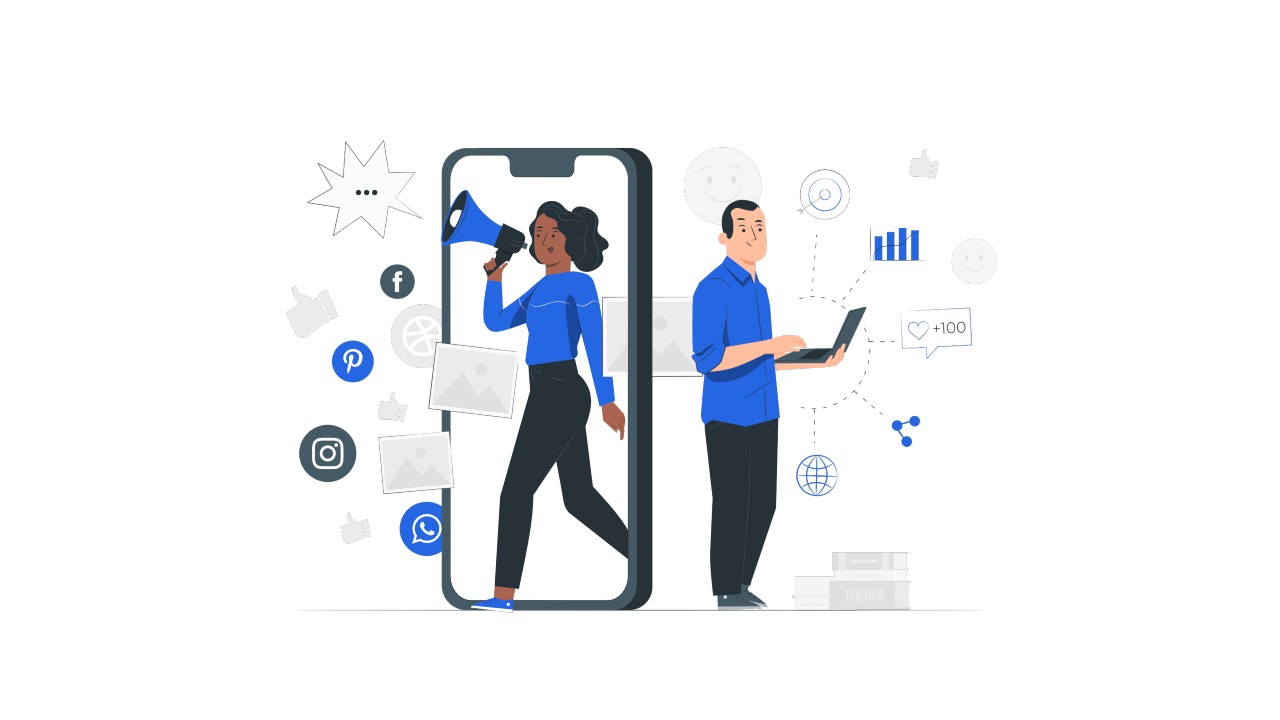 After 4 centuries of printing and distributing catalogues, Manutius was not the only retailer in North America and covering some parts of Canada that printed and distributed catalogues. Some of the most famous names include Montgomery Ward & Company, Tiffany & Company, and Sears Canada, Roebuck & Co.- and this started trends and the future of direct mail.
Our lives have been enriched by direct mail for centuries. Mail-order catalogues were a modern invention that has been in use since the 19th dynasty, Renaissance and the invention of the 19th dynasty.
What is direct mail marketing today, and how does a company develop a strategy for direct mail marketing? Keep reading for more! 
Why Present and The Future of Direct Mail is Brighter Than Ever?
A recent study by Canada Post highlighted the effectiveness of direct mail. As a result of the study, the following insights were revealed:
The cognitive effort required to process direct mail is 21% lower than that required to process email.

Email cannot evoke a high level of brand recall as direct mail does.

The visual processing of direct mail solution is faster than that of email.

Email is less likely to influence behaviour than direct mail.

It is 20% more likely that direct mail will motivate people than email.
Researchers also concluded that direct mail triggers deep-seated neurological approaches that lead to action. The creative versatility of mailpieces in the future of direct mail also makes it possible to appeal to other senses beyond sight to boost engagement. Similarly, direct mail API is more effective than email at bridging the gap between business communications with the action consumers are supposed to take.
Also Read: What is Bulk Mail and Mass Mailing Services
Where Is It Going?- The Future of Direct Mail
Before talking about the future of direct mail, let us talk about the basics of direct mail marketing. A direct mail campaign involves sending physical, printed advertisements by postal service or mail to a targeted audience. 
Print Media Marketing may have targeted you hundreds of times time-to-time, whether you were aware of it or not. It goes on and on catalogues for retailers, coupons and reminders for sales, or retargeting postcards. Somehow, keeping track of and connecting with customers has become increasingly difficult in an age of digital distraction. It is indeed leading to a bright future of direct mail. 
The Upcoming Trends and Future of Direct Mail
Today, direct mail marketing is experiencing an upsurge just because businesses are more aware of the superior return on investment that direct mail campaigns have to offer. The effectiveness of direct mail campaigns is on average 9% higher than that of email campaigns. There will be a lot of new consumers visiting the website and engaging in various services or products with this huge margin.
The changing trends in direct mail are causing businesses to wonder what to expect in the new year. PostGrid is one of Canada's leading direct mail providers. So, after doing a bit of research, here we are with a few trends and the future of direct mail:
High Sustainability and Eco-Friendly Materials
Sustainable direct mail campaigns are expected to rise by the end of 2023. By using compostable or recyclable materials, we are reducing our carbon footprint too at PostGrid. 
Because postcards do not require an excessive amount of paper, they are a great example of promotional direct mail marketing that is sustainable. As a future of direct mail, it's a simple process because only one piece needs to be composted or recycled.
Direct mail should include instructions for sustainable disposal. Taking steps like these is a big achievement for modern businesses. It also indicates to consumers that you are not contributing to the problem but rather solving it. Your direct mail campaign can also be eco-friendly by opting for environmentally-friendly paper stocks or even by opting for direct mail platform like PostGrid.
Personalized Content to Fit Your Brand Reputation
Mailers with generic content are a thing of the past. The campaigns in terms of consumer or business communication are becoming more personalized, whether talking about digital or the future of direct mail.
A piece of mail perceived as impersonal may be construed as spam, as opposed to a marketing tool that is well-planned and crafted. Today, modern consumers like educating themselves before using products and services. In addition, broad pitches and generic information are less likely to pique their interest.
Platforms like PostGrid help you personalize based on name, age, gender, location, and more if you have the customer information handy. If not, we can also help you capture the attention of the targeted audience based on our mailing list and your requirements.  
Make your offers and graphics appealing to your ideal customer. So, when the mailers are sent out, you will know you have at least captured the attention of your target demographic.
Postcards are Back in Trend
Another trend and future of direct mail include postcards- the go-to mailer for upcoming years. Mailing postcards is one of the excellent ways for businesses to attract new clients over the last few years. According to Canada Post, sending postcards tends to get 10 to 30 times more responses than email.  
The reason postcards hold a special place in the future of direct mail is that these items are small, precise, quick to scan or read, and more durable than long letters or sheets of paper. Their size makes them easy to carry anywhere from the mailbox. Also, it is a great way to convey useful information and eye-catching imagery without being too overbearing.
At PostGrid, our postcards tend to be simpler than others. These all come with a quick branding message, pURLs, creative design options, and QR codes are often enough to get consumers' attention.
Streamlined Mail for High Response Rates
Even direct mailers are interacting with consumers digitally these days, and it will continue in the future direct mail. As we all know, direct mail is based on convenience. This way, customers will respond faster and more efficiently if you simplify things in the best way possible.
Consumers can be provided with a self-addressed or a prepaid envelope for responding to business reply mail items. As of 2023, many consumers like using this option. Ensure that you include a personalized URL or a link to engage your audience online based on the platform your targets prefer.
Digital connectors like adding Quick Response (QR) codes, web links, and similar digital connectors might be adapted for business reply mail by 2025. Direct mail marketing is a great way to quickly connect with consumers. And it will also give you a digital stamp of success.
The Future of Direct Mail Combined with Augmented Reality
Direct mail pieces can be dynamically enhanced with Augmented Reality. Functionalities can be added to the mailpieces your readers can scan using smartphones. Now, this action will release the content through Augmented Reality including animation or videos, which appear as if something is moving on the mailpiece. Now is one of the best trends and the future of direct mail– Isn't it?
Adding Inclusive Offers or Discounts with Special Deals
While counting out the many trends and future of direct mail from 2020 to 2025 are adding inclusive offers. Direct mail items help initiate as a point of contact and are a great incentive as they stand out in a better way. Inclusive offers can add the following:
Offers Coupons

Sale Promotions or Special Discounts

BOGO or Limited Period Offers

New or Lost Leads or Customer Offers

Re-engagement or Loyalty Rewards
Such deals inspire the customers to visit your website, peep a little into your brand, and explore products or related services. It eventually helps you connect more with higher returns for your efforts now and even in the future of direct mail campaigns. 
The future of direct mail marketing campaigns will include exclusive offers, such as special discounts or coupon codes. To motivate customers to act and connect digitally through physical coupons. The reason is that these coupons can be easily tracked and reported to analyze future marketing campaigns and restructure them accordingly. 
Coupon codes give your customers the ease of buying products, availing of a discount, and connecting with your brand. Also, special sale discount offers and coupons are attractive as you can use them for added flexibility. In addition to this, they save time and energy.
Inclusive offers tend to come in all shapes and sizes. Therefore, it is better to work with a professional team like PostGrid. With us, you can determine the best way to make the most of your mail items and provide the best to your customers with a few clicks.
Innovative Voice-Activated CTAs In the Future of Direct Mail 
Do you know that 1 in 4 adults in the USA and Canada own a smart speaker like Google Assistant and Alexa?
Yes, that is true!
It is why including a voice-activated CTA is another direct mail implementation that can produce more response rate and nurture leads.
All you have to do is add a phrase or unique words to your mail items. So, when the customer can say the words or phrase to Alexa or another smart speaker. It can trigger a vocal response using the speakers. You can initiate an experience like sending discounts or offers to your website, email or even a smartphone. 
Also Read: Direct Mail Marketing for Financial Advisors
Work With PostGrid as Your Direct Mail Service
In 2023 and in the future of direct mail, you can expect to see more startups, SMEs, and well-established businesses opting out for professional solutions like PostGrid for automation. At PostGrid, our teams work with various brands across different industry verticals in Canada.
As a renowned direct mail automation service provider– we offer a wide range of options to help you get started. We also help you keep on the right track via robust reporting and analytics. At PostGrid, we offer direct mail services that include:
Print & Mail

Processing

Custom Mailing Options

Perforation & Return Envelope

Not-for-Profit Mailings

Global Printing Services

Direct Mailing Support Resources or

API Docs
So, if you are interested in learning more about PostGrid and our Print & Mail API and other products, we are happy to help you! Feel free to connect with us right away through our contact form or email us at info@postgrid.com.