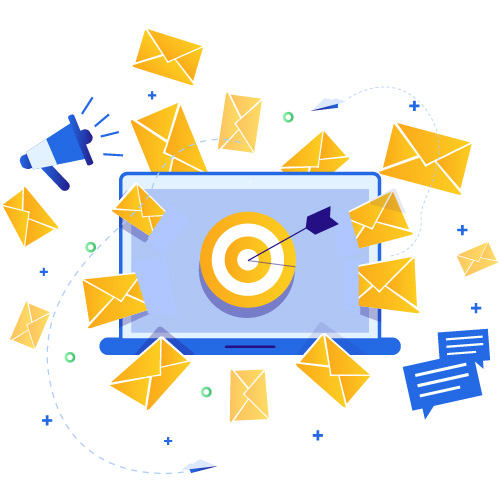 What Are Promotional Materials, And How Can You Use Them Effectively For Your Business?
Did you ever notice that some brands are so familiar to us that we can identify them without seeing the branding? Take the example of the iconic Coca-Cola bottle. You can recognize a bottle of Coke even if you only see its silhouette. Attaining such incredible brand recognition is only possible with the help of promotional materials in your campaign.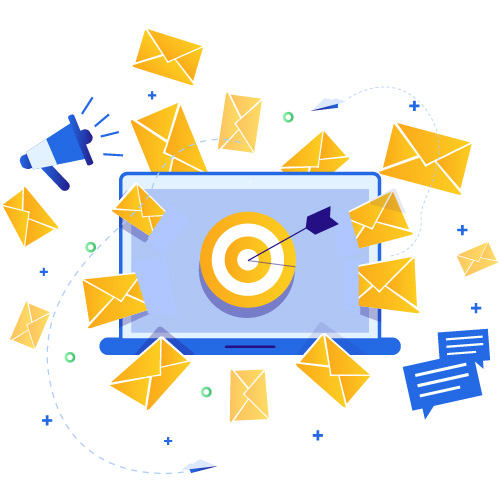 We are not saying that simply including promo materials will make your brand the next Coca-Cola. Nonetheless, you can benefit from it. This article discusses all you need to know about promotional items, what are its benefits, and how you can use them for your business organization.
We also look at some promotional materials examples you can use to enhance the reach of your business.
What are Promotional Materials?
In Layman's terms, promotional materials include anything you can use to promote your business. Typically, promotional or advertising material consists of printed items like a pen or a T-shirt with a company's branding or value offering. In other words, you can consider everything from a simple keychain to flash drives as promotional material if it has your branding.
Brand recognition is closely related to your company's name and logo. A study conducted in 2020 found that 75% of audiences found logos are brand identifiers that are easy to recognize. Besides the logo, the brand's colour theme and unique voice are easily recognizable brand identifiers in your promotional material. 
For instance, promotional materials from brands like Nike only need to have their logo on them. It could be a single piece of paper or a postcard, and the audience would immediately recognize the brand from the logo. Of course, Nike or any other brand did this overnight. 
It takes rigorous planning and unrelenting effort to make your mark among your niche audience. With the help of promo materials, you can make your brand stand out and make it identifiable to your target audience. 
Furthermore, you can use different types of promotional materials that come in various forms and sizes. Hence, you can always mix up your marketing strategy to create the most impact on the target audience. So, you can use everything from personalized direct mail to custom T-shirts to enhance the result of your marketing campaign.
What Are The Benefits of Using Promotional Materials For Your Business?
There are numerous benefits to using promotional materials for your business. We can hardly list all the big and small benefits of marketing strategies that give away goodies to prospects. But here are some of the more compelling benefits or reasons for using promotional items in your marketing strategy.
Boost Brand Recognition And Brand Recall
The most compelling reason to include promotional materials in your marketing campaign is their ability to boost brand awareness. No other promo material stays with the customer, like a free goody. We are sure that, if you try hard enough, you can think of one friend or family member that uses a dusty old keychain or worn-out T-shirt from a promotional campaign.
Every business organization hopes to be recognized by its audience. However, wanting your audience to recognize your brand and being able to do that are two different things altogether. The best bet to boost brand recognition and recall for your company is to include promotional materials in your marketing campaigns. 
Brand recognition or brand recall is not something you can accomplish overnight. On the contrary, the more time you spend on it, the better it is for your brand. Simple advertising materials like keychains, T-shirts, and more can go a long way in boosting brand recognition. Why? Because people tend to use such items for years.
A recent survey found that 91% of consumers have a minimum of one promotional material in the kitchen. The survey also found that 74% of the respondents have a minimum of one promotional item in their work area. You get the gist, don't you?
When you use an everyday item like a keychain as your promotional material, you effectively ensure maximum interactions with the branding. Similarly, you can use marketing channels like direct mail to interact with your audience periodically. 
Strengthen The Relationship With Your Customers
It is always easier to retarget a customer than convert a fresh lead. Furthermore, on average, loyal customers spend 33% more money per order. And what better way to rope in your old customers than giving them a freebie in the form of promotional material?
We are not claiming that sending promo materials will always lead to repeat purchases. However, it is a step in the right direction. Sending promotional items is like saying, "We like you, and here is a small gift to show you our appreciation." Even better, you can send direct mail to the mix and say this to your customers.
According to a study by Advertising Speciality Institute, 57% of customers kept their promo products for over five years! That's almost like using promotional materials for running flash ads for your brand in the physical world.
Sending a personalized postcard or a letter to your existing customer, along with promotional material, can maximize the campaign's impact. The test part is that you can automate the entire direct mail process with a print-and-mail solution like PostGrid. 
On top of all this, long-lasting promo materials share many experiences with the customer. Hence it forms an attachment with the customer, and they could associate the item and your brand with positive experiences. More importantly, the customer feels appreciated and valued by your efforts. As a result, you can form a healthy and robust relationship with the customers. 
Boost Employee Morale
There is no question about why you must maintain strong and long-lasting customer relationships. But for a business to succeed, it relies just as much on its employees as on its customers. And sending promotional materials is a strategy that works for your employees and customers.
You can consider gifting promotional materials, such as T-shirts and even branded accessories, to your employees. Here are some situations when you can grant promotional items to your employees.
To welcome a new employee.

To unite the internal teams.

To enhance brand recall and recognition.
It is also one of the best ways to show employees value their talent. And unlike choosing a few top performers every month, you can show appreciation to every employee. In other words, promotional materials help you show gratitude towards your employees without looking biased. 
Of course, that doesn't mean you should stop incentivizing your outstanding employees. Nor do we represent that promo materials are a substitute for an employee incentive program. Instead, think of promotional material as the sidekick that helps out the main character at crucial moments.
Last but not least, your employees using the promotional material you send them, say loud and clear that your employees back your brand. For example, an employee wearing your promo T-shirt to work or outside shows that they believe in the brand. After all, what's the point of making promotional items if your employees don't trust your brand?
Cost-Efficient Marketing 
Another compelling reason to include different promotional materials in your marketing campaign is their cost-effectiveness. Yes, we understand how making a bunch of keychains or T-shirts may look more expensive. But, hear us out for a second.  
You can use promotional materials as part of your marketing campaign regardless of your budget. Remember how we discussed that promotional items come in all sizes and shapes? Well, that applies to the funding of promotional items too.
For instance, face masks were a popular marketing material from the start of the pandemic until recently. As you can imagine, the cost of making printed masks is relatively low. Considering the per-piece price and the ROI for the campaign, you will see a significant difference between the two numbers. 
In other words, companies can invest smaller amounts of money in advertising materials and still get a high ROI. You should also consider that the reach of promotional materials is not just limited to your primary audience. For example, suppose someone is wearing your promotional items, such as a face mask or a T-shirt.
In that case, it is not just your primary audience who sees your branding or logo. Everyone your primary audience interacts with also becomes familiar with your brand. So every time the customer wears or takes your promotional material to work or home, it contributes to brand awareness.
On top of it all, you should also remember that more than half the people that receive valuable promo materials keep them for years. Try imagining the number of people you interact with over such an extended period. Hence, the reach of promotional materials increases exponentially in some cases. 
9 Types Of Promotional Materials You Can Use For Your Business
Above, we talked about how there are different types of promotional materials and that they come in all shapes and sizes. How do you choose the correct promotional item for your unique business and marketing goals? Unfortunately, we can't answer that question for you without understanding your specific requirements.
However, we can show you some promotional materials that can work for your marketing campaign. So, here is a list of promotional items you can consider using for your business and why you should use them.
#1 Direct Mail Letters And Postcards
Direct mail letters and postcards are preferable promotional materials for business organizations. It is not hard to understand why direct mail is such a popular choice as a promotional item. Direct mail is cheap to produce, it can double up as a discount coupon, and you can fully personalize it. 
Furthermore, traditional mail tends to emotionally impact the audience, which can work out in your favour. Besides that, producing personalized postcards for your target audience is significantly easy using an automated solution like PostGrid. There are only a few promo materials that you can make entirely using an automated solution.
With an automated solution like PostGrid, you can easily personalize your promo materials by connecting to the CRM solution. You can also control every other aspect of your direct mail marketing campaigns using PostGrid's centralized system. 
Hence, you can access your mailing history, track your mail, and even get detailed analytics for optimizing your marketing campaigns. Additionally, you can schedule your mail and set up triggered campaigns for sending your promo materials using PostGrid's print and mail solution. 
Some other features of using a print and mail API like PostGrid for your marketing campaigns include the following.
Template editor.

Bulk mailing

via CSV file.

Custom mailing options.

Access to special mailing services like certified mail.
#2 Tote Bags
Suppose you want to add something more substantial than direct mail as marketing material. In that case, you may consider using tote bags. As you may remember, tote bags are not new as promotional items. Moreover, tote bags helps in promoting a green lifestyle as they are usually considered eco-friendly.
You can substitute paper bags with tote bags if you are a store owner. Unlike crumpled paper bags, tote bags last forever, and customers can keep them for as long as they want. Similarly, you can hand over tote bags as promotional material at trade shows and expos. Of course, you also need to place other promotional items inside them.
The best thing about the tote bags is that the customer can use them daily. You can significantly enhance the visibility of your brand using tote bags. Furthermore, since they tend to last longer, you can expect the impact of the marketing material to last a long time.
#3 Stickers
Stickers are yet another cost-effective promotional material you can use for your business. Even though they are cheap, it is one of the best ways to make your customers market your brand and showcase their loyalty. Customized stickers can help you interact more with your prospects and involve them in your campaigns.
Furthermore, the customer has the freedom to place them anywhere they want. It could be on their car window, refrigerator, door, or elsewhere. Regardless of where they put the promo materials, it can still positively promote your business.
As you can imagine, stickers are practically minimum cost advertising materials and save you many problems. They are easy to make, transport, and send. You can even send them with your direct mail to enhance their impact on the target audience.
Also, you can give away these stickers during special events like expos and trade shows. You can use marketing materials like stickers as a great add-on. For example, you can include stickers in your direct mail envelopes and add more value to your direct mail letter.
#4 Calendars
Calendars are another excellent promotional material you can use for your business. More importantly, calendars can work for pretty much everyone. You can send it to your customers, vendors, business partners, or prospects. 
Sending a calendar guarantees the use of the marketing material for at least a year. Furthermore, it is not uncommon for people to leave their old calendars even hanging around for months or even years. And since the customer can use it for a year-long, it is the perfect tool for raising brand awareness.
You can also use variable data printing for making custom calendars for your business. Sending customized calendars is an excellent way to show that you appreciate your customers and understand their tastes. Of course, you also have the option to pitch a product or service using such promotional materials or provide your contact information.
#5 Sticky Notes (Notepads)
Sticky notes and notepads are other promotional materials that you can consider using for your marketing campaigns. The beauty of using such a promotional item is that it's helpful to practically everyone. People jolt down essential details on a sticky note or notepad at home and work.
The customer can use a sticky note for making shopping lists or leaving reminders for errands or work. The universal usability of sticky notes and notepads makes them ideal advertising material for your business. 
Hence, whenever someone writes something on a sticky note or notepad, they will see your brand's logo or name. As with every other type of repeated exposure, the image or branding from the promo materials gets reinforced in the audience's mind. 
#6 Writing Instruments
Writing instruments such as pens and pencils are another popular choice of promotional materials you can often see. And you see them often because it is proven promotional item that works wonders for your campaign.
Moreover, writing instruments like pens can work as promotional material for businesses of all sizes. The reason why writing instruments are a great hit as a promotional item is that everyone uses them. Everyone needs to write something down, from students to homemakers and breadwinners, and they need an instrument for that purpose.
There are several ways to deliver the pen to the target audience too. For instance, you could leave them on the front desk of your office/store or give them away at events like expos. And if you want to take a more targeted approach, you can send promotional material with targeted mail.
#7 Drinkware
Another valuable promotional materials examples you can use for your business is drinkware. You can send all kinds of drinkware to your target audience, such as:
Tumblers

Mugs

Glassware 

Etc. 
The most significant advantage of using drinkware as your promotional item is its reusability. Unlike other promotional materials like writing instruments or calendars, drinkware is reusable. And the audience may even keep it around for years.  
You can choose the promotional material's quality based on your budget and how long you want it to last. Typically, companies choose to give away drinkware as freebies at events like expos. Maybe you can give it away in a branded tote bag to make a stronger impression.
Of course, you can also give such promotional material away whenever a customer makes a new purchase. And no matter how you give them out, you can be sure that the customer will reuse them, and it will promote your brand every time they reuse them.
#8 Sunglasses
If you want to do something less mainstream with your promotional material, you can try using sunglasses. Custom or branded sunglasses are a great choice as a promo item becomes people always wear them outside. Hence, custom sunglasses are nothing short of walking advertisements for your brand.
You can give away such promotional sunglasses as a gift to your customers or make them part of a more extensive promotional package. For instance, you can include sunglasses and drinkware in the same tote bag and offer a gift hamper to your loyal customers. Naturally, gifting multiple promotional materials can be expensive, but its impact is undeniable.
Since sunglasses are very portable, customers can take them practically everywhere, from the beach to the grocery store. To make the best out of the promotional material, you can create a social media trend where they post pictures or videos with the freebie. However, you may have to provide some incentive to get the social media trend going.
#9 Power Banks
Another promotional material you can try using for your business is power banks. We know people love to have a power bank just in case their batteries run. You likely know a friend or family member who takes their power bank with them regardless of where they are going.
However, the best thing about using power banks as promotional materials is that they will last a long time, much like drinkware. Furthermore, depending on your budget and marketing strategy, you can choose the ideal size for your power bank.