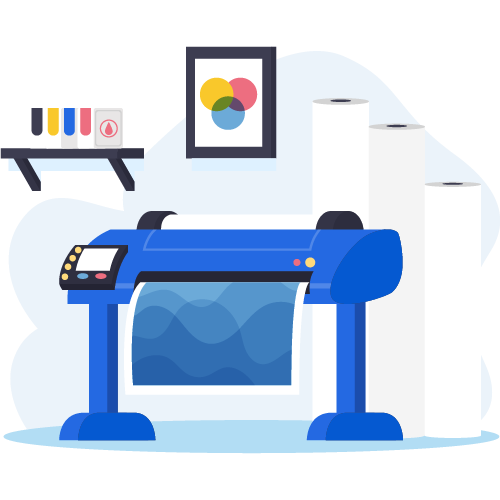 Variable Data Printing: How To Personalize Your Direct Mail While Boosting Your ROI
Are you one of the businesses that spend hours and hours of labour on writing or printing names and addresses on your direct mail?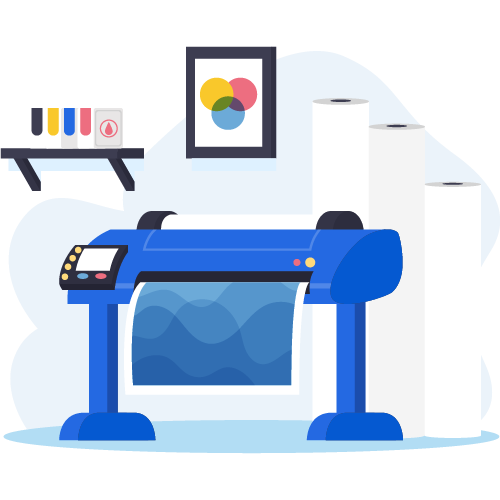 If yes, we have a solution for you that can save you time, money, and labour and boost your marketing results. Impossible? We have got three words for you – Variable Data Printing or VDP.
VDP could potentially be the tool that can finally help you meet your marketing goals and offer a remarkable ROI. Don't believe us? Read on to find out what VDP is and how it can help your business reach your marketing goals.
What is Variable Data Printing?
Variable Data Printing or VDP is a digital printing process that allows you to print personalized direct mail in bulk using a preset template. Generally, one or more data elements in VDP are custom to your existing and prospective customers.
You can print your customers' names on an event invite using VDP. All you need to do is create or download an event invitation template with the name of the addressee blank. Using Variable Data Printing you can fill the blank space with the customer name and print your mailers in a single run.
Here's what else you can customize using a VDP system:
Customer/prospect address

Purchase history

Gender

Income

Age
Apart from the elements listed above, your mailer can include many more dynamic elements that you can customize using Variable Data Printing. A personalized component or combination of multiple components helps you capture the reader's attention and generate interest.
Why Should You Customize Your Mailers Using Variable Data Printing?
Businesses today are willing to pay an arm and a leg for accurate data that can help them create highly personalized marketing campaigns. Why do we say this? Because according to The 2017 State of Personalization Report,
"71% of consumers feel a certain level of frustration when a shopping experience is impersonal."
And guess what? Variable Data Printing services enable you to personalize your communication with prospective and existing customers. Instead of sending the same robotic message to your target audience, VDP lets you send personalized direct mail with custom messaging.
Here's what else Variable Data Printing can do for your direct mail campaigns
Personalization could be the one thing that differentiates your direct mail from the bunch of junk mail a person receives every day

Provide more relevant offers and messages to the target audience to start the correct conversation/interaction

Boost your engagements, conversion rates, and Return On Investment (ROI) with relevant offers and messaging
How Does Variable Data Printing Work?
Variable Data Printing uses dynamic and static elements for printing your marketing and communication materials. The dynamic or personalized parts can change from one target audience to the other. The static elements are the common elements that remain unchanged for all of your audience.
Some of the most commonly used dynamic elements by a VDP system are as follows:
Headlines 

Names

Addresses

Discount coupons/vouchers.

Graphics 

Images
The static element in Variable Data Printing is the mail design or template that you use for your direct mail campaigns. 
Personalized High-Speed Printing Of Bulk Mail
The majority of direct mail marketing campaigns require bulk mailing capabilities. Business organizations mail hundreds or even thousands of marketing mailers to prospective and existing customers. 
Variable Data printing is the only way businesses can personalize bulk mailings with high speed. Don't be worried if you haven't heard about automated bulk mailing services before.
You need an advanced software tool that can handle big data and respond quickly to the changes between mailers. Hence, companies must choose tools with advanced bulk mailing capability like PostGrid for printing and sending personalized direct mail.
How To Customize Direct Mail With Variable Data Printing?
Variable Data Printing works perfectly for all types of direct mail you can use to communicate with the target audience. In other words, you can customize all sorts of direct mail with VDP. Here are some of the best direct mail types or formats you can use for your business and how you can personalize them with VDP.
Postcards
Postcards are one of the best direct mail formats you can print with Variable Data Printing services. You can print a custom image on your postcards using VDP based on the customer's purchase history. Similarly, you can also use pictures of products or services that are more likely to generate a response.
Envelopes
If you send your mailers in an envelope, then it would be best to personalize it to ensure that the recipient opens the envelope. For example, a healthcare provider sending patient billing statements can add a line on the envelope that conveys the seriousness of the mailer.
Brochures
Brochures are yet another popular direct mail format for marketing your business. Variable Data Printing can help you print relevant product or service offerings in the brochures based on individual or demographic taste.
Limitations In Personalizing Your Direct Mail
In theory, you can personalize every aspect of your direct mail for each audience. However, that is hardly practical. The best direct mail strategies personalize only the elements that need to be unique enough to grab the target's attention and keep it.
The main challenge in fully personalizing your direct mail marketing is not the printing itself but getting access to the relevant data. In such cases, you can use Variable Data Printing and geocoding to target specific demographics in a locality.
Variable Data Printing Examples
VDP is not just perfect for your direct mail marketing campaigns. It is also ideal for all your business's standard bulk mail requirements, such as sending bills and invoices. Listed below are some of the Variable Data Printing examples in real-life situations.
Retailers can use VDP to print and mail customized invoices to their customers

Financial service providers can send adverse action letters, collection letters, and more using VDP

Realtors can print marketing postcards with attractive images of a listed property to local targets

Insurance providers can use VDP to send monthly billing statements to their customers
Conclusion
Variable Data Printing is the best technology you can use to personalize your direct mail marketing campaigns and offline communication. It lets you establish a personal connection with your customers/prospects and pitch relevant products, services, and offers to the target.
Advanced software solutions like PostGrid can handle big data and personalize your mailers without delays, even for bulk mail. You must analyze your business's printing requirements and ensure that your chosen tool can handle the said requirements.
Advanced Variable Data Printing companies come with advanced features that can help you better personalize your mailers. You can even consider using address verification tools with geocoding features for targeting specific demographics. Hence, you can use VDP to target customers even if you don't have an extensive personal database.
Writer's Note: You can get a FREE demo of the holistic Variable Data Printing service from PostGrid for personalizing, printing, and delivering direct mail.