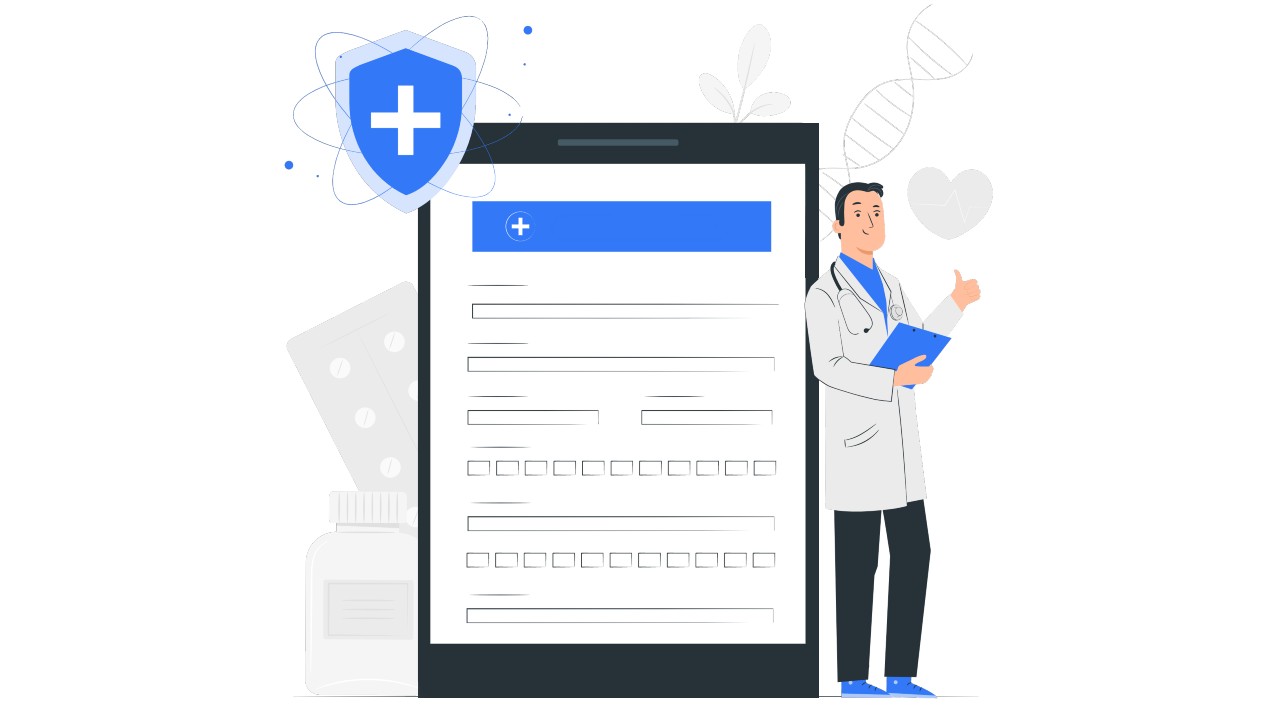 How to Improve Communication in Hospital to Offer Better Services to Patients?
Healthcare professionals interact with hundreds of patients every week. In a survey, general practitioners reported seeing a minimum of 42 patients in a day. Thus, it makes sense to have an effective system for communication in hospitals to handle all interactions smoothly.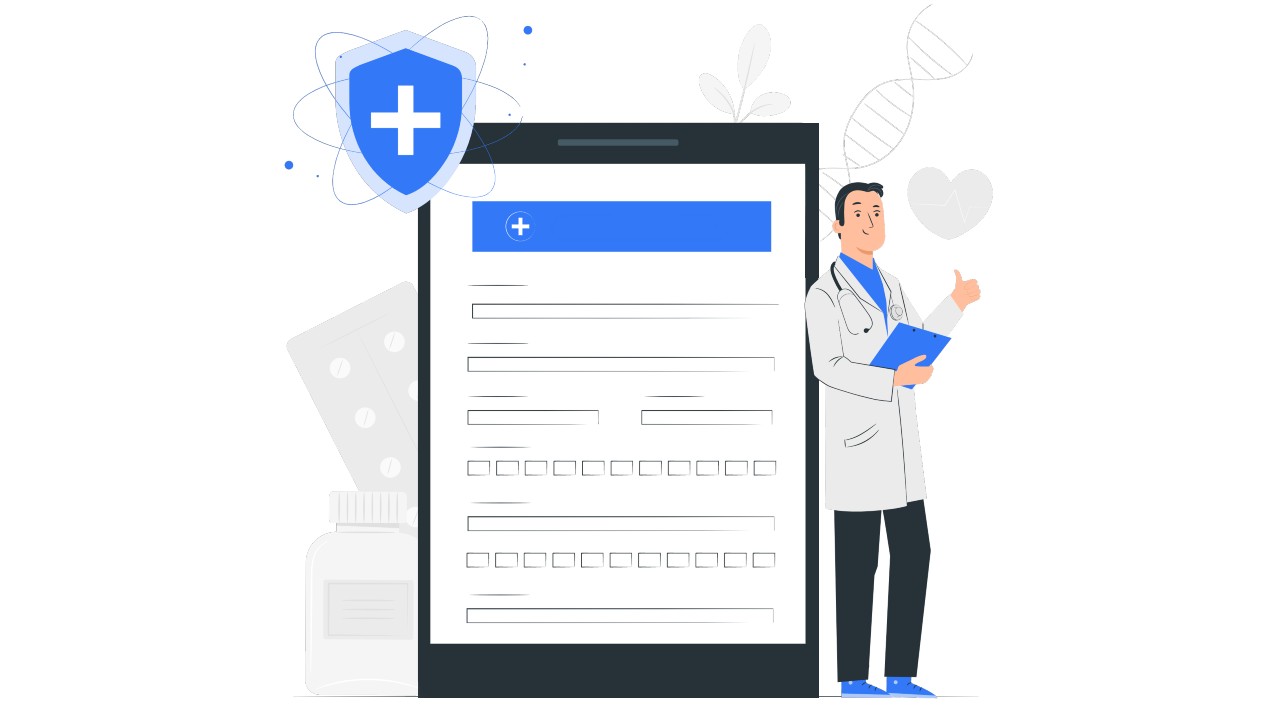 Earlier, doctors didn't focus much on improving communication in hospitals and would continue treating patients their way. However, things have changed now, and they need to consider their patients' needs and preferences.
Ineffective communication with patients can result in incorrect diagnosis and delayed treatment. But, you can avoid such things by making your patients feel safe and comfortable. Allow them to voice their concerns and tell you how they want to move ahead with their treatments.
Healthcare providers should consider implementing such steps to optimize their hospital communication systems and improve patient satisfaction. In this blog, we will discuss everything you need to know about communication in hospital management. Let's dive in!
What Are Hospital Communication Systems?
Gone are the days when medical professionals used pagers and other traditional ways of communication. Plus, they are shifting to digital data storage from paper-based filing. These changes have also impacted hospital communication management significantly.
Today, hospital communications are digital, robust, and speedy. They facilitate intrahospital and interhospital correspondence, increasing the quality of patient care.
But, what are hospital communication systems? They are platforms that allow healthcare providers and administrative staff members to interact, connect, and exchange data to treat patients effectively.
Also Read:
PostGrid for the Healthcare Industry
Medical workers need to deal with high-volume data regarding patient appointments, healthcare equipment, medicines, facility operations, etc. Employing efficient means of communication in hospitals can help them handle such data more securely and systematically.
What is the Importance of Communication in Hospitals?
Having polite and helpful conversations with your staff and patients is advantageous in more than one way. Here, we have compiled the prime reasons why it is essential to have a smooth hospital management system.
Reduce Malpractice Claims
A survey found that at least 15,000 to 19,000 malpractice lawsuits are registered against doctors every year. Improper communication in hospitals is one of the prime reasons why doctors face such problems.
Mostly, patients feel that their doctors ignore them or don't give importance to what they have to say. Hence, healthcare providers must pay heed to their patients to reduce confusion and misinterpretations.
Eradicate Medical Errors
Have you heard how communication problems put patients' hospitals in jeopardy? If not, here's a fact for you- according to the WHO, about 138 million patients face health issues due to medical errors by doctors.
Hence, medical mistakes are a concern for institutions, and they must ensure that they don't make any. They can start by talking to their staff members and making a list of how they can optimize interhospital communications.
Patient Satisfaction and Retention
If you want your patients to see you again, you have to improve your communication in hospital management strategies. Communication plays a huge role in patient satisfaction and retention rates. The better you interact with your patients, the more likely they would have an excellent opinion of you. It further leads to increased publicity and brand awareness.
Improve Medical Care
Hospital communication systems help institutions improve the quality of their services. They enable doctors to prioritize their patients' health and skip getting stuck with piles of unsorted paperwork.
Effective communication also helps the hospital staff handle documentation on time, store patient data safely, and interact with each other efficiently.
Increase Job Satisfaction Among Workers
There are several people in a hospital that patients correspond with, like nurses, administrative staff, liaison officers, etc. Thus, you must also ensure that these healthcare workers are satisfied with their job responsibilities and can deliver quality services. The way how do hospitals communicate with the staff influences patient treatments and operations.
What Problems Do Patients Face While Interacting With Doctors?
In a survey, 60-80% of people said they lied to their doctors about information that could impact their health. With such alarming figures of patients withholding crucial details, healthcare providers must try to understand the reason behind it.
Below are some of the most common problems that patients face while communicating with a physician:
Language Barriers
There may be several people visiting your practice or hospital whose first language isn't English. They struggle to explain their health needs and get the correct treatment done. Thus, you must hire interpreters as part of improving communication in the hospital. This way, you can understand your patients better and provide them with proper care.
You may not have interpreters speaking every language to boost your hospital communication systems. You can conduct small market research and find out the common languages spoken in the vicinity. Most hospitals already have a French translator, but you can always determine which other language interpreters you need at your practice.
Medication Effects
Some of the patients admitted to your hospital cannot communicate their needs due to specific medication effects. Thus, ensure that you pay special attention to them and offer them the required help.
Ongoing Disability
Take care to determine if the patient is unable to talk to you due to an ongoing disability. In that case, you can hold patient interviews with other people, preferably the patient's family members.
This way, you can assure that you have the proper means of communication in the hospital to tend to every type of patient.
Time Constraints
We often see doctors rushing from one patient to another due to high demand. However, it can harm your image and also lead to negligence.
Thus, give your patients enough time to explain their medical conditions in-depth. Plan a communication in the hospital management system that allows you to do so without any time-related problems. Try taking in only a specific number of patients daily, enabling you to handle everything efficiently.
Discomfort and Trust Issues
It is common for patients to hide details from their physicians due to the following reasons:
They don't feel comfortable around the doctor

They don't trust the doctor enough to confide in them

They are facing psychological or physical trauma, etc.

The doctor keeps interrupting them or moving around their office

The staff keeps calling the doctor regarding some queries
Thus, healthcare providers must take the necessary measures to eliminate such issues and create a safe environment. Don't forget to consider these things while developing hospital communication systems for your institution.
Tips to Improve Communication In Hospital Management
The following tips can help you work on your communication strategies and create better experiences for your staff and patients:
Form Personal Bonds
The relationship between patients and their physicians is professional and informal. Thus, try to maintain that balance while you get to know your patients deeply.
Some of your patients may want an emotional connection with another person to share their conditions. As their doctor, you should be that person with whom they can talk about their problems freely and feel better about their health.
Communication in hospital does not always have to be formal and oral. A doctor's body language can comfort patients and tell them a lot about how the doctor perceives their health condition.
Similarly, doctors must also pick up their patients' non-verbal cues to know more about their diagnosis and treat them more effectively.
Maintain Transparency
Hospital communication systems should work transparently to educate patients about their ongoing treatments. They should be the first ones to know how you are planning to treat them and what combinations of medications you plan on using.
You can express your feelings about specific types of treatment that you usually use. At the same time, you must also let patients add their opinions. Though the final decision depends on what the patients need, it is always better to let them have a say.
Avoid Medical Jargon
While you interact with a patient or a family member, avoid using complicated terms that they won't understand. Medical jargon is another cause for ineffective communication in hospital, hence avoid it as much as you can.
Instead, speak in plain language that helps you facilitate hospital communication management. You can try using the necessary medical phrases first and then offering a simple summary.
Healthcare providers must do the same thing with their non-medical staff. If they aren't medically trained, they may not understand your jargon. So, break down their tasks in simple language and help them fulfill their responsibilities properly.
Be Patient and Ask Questions
Always be kind and humble to your patients. Remember, they are here because they are facing a tough time and want to get treated. It is crucial to keep your humanistic side alive while talking to every person you encounter at work.
Also, proper communication in hospital management system must encourage doctors to ask questions. You can start with a simple one, like 'how are you doing today?' After a few visits, you can also ask your patients how they are handling the treatment and how it is affecting them.
Communication in hospital also allows patients to ask questions to doctors regarding several topics. They must have the right to get updates on their progress and know what's coming next.
Take Advantage of Telemedicine
With the advancement of technology, patients may choose to consult you using telemedicine. It offers a modern way of employing communication in hospital and gives patients the freedom to get treated in the comfort of their own homes.
Telemedicine allows patients and doctors to see each other via video calling. It also helps them store patient data and prescriptions digitally to avoid misplacements.
Get Your Staff Trained in Hospital Communication Systems
Along with doctors, all staff members must also know how to talk to patients sensitively and helpfully. Often, patients interact with them even before they visit the doctor—for example, by calling up the receptionist to book an appointment.
Hence, your communication in hospital management plans must consider every aspect of patient interactions right from the beginning.
Diversify Your Means of Communication in Hospital
It is better to use various communication channels to interact with your patients. Offer them different options of how they can reach out to you, book consultations, leave feedback, etc.
Make sure to add your contact address, phone number, email address, and website on every communication piece. It helps patients connect with you via any channel they want, increasing patient satisfaction.
Also Read:
Multi-channel Marketing Strategy
Improve Intrahospital Communications
Now that you know the importance of communication in healthcare, you should also concentrate on interactions with your clinical staff. For starters, try to develop a common platform where all your team members can talk to each other. This way, everyone knows what is going on and can act on it accordingly.
Try sending circulars and putting up notices to update everyone and increase awareness. You can also hold regular team meetings to address the issues your staff faces during patient conversations and other times.
Remember, communication in hospital is not restricted to doctor-patient conversations only. The way you interact with your staff, and the methods you use for data collection, storage, and exchange also count.
Use Direct Mail
Healthcare providers need to send many important documents to patients and third parties. For instance, they may need to send some medical reports and bills to their patients' insurance agencies. Or, they may need to transfer their medical records to other medical institutions for different reasons.
Thus, you must use a safe channel for communication with hospital management to send out such documents. Luckily, you always have the option to use the direct mail channel for such things.
Additional resources: Direct Mail Types. 
If you don't have the time and resources to print and mail items, you can use PostGrid's direct mail automation solutions. Our direct mail API can help you send all types of medical documents, including:
Explanation of Benefits (EOB)

Patient appointment reminders

Medical bills and invoices

Test reports

Explanation of Coverage (EOC)

Medical history records

Billing statements.

Health status records

Patient progress documents

Consent forms, etc.
Thus, PostGrid enables you to streamline your healthcare communication in hospital activities and save costs.
What More Features Does PostGrid Offer to Healthcare Providers?
PostGrid provides boutique direct mailing services to all types of healthcare providers, from pharmacies and diagnostic laboratories to huge hospitals.
Some of our most helpful features are:
Data privacy-

PostGrid is compliant with HIPAA, PIPEDA, SOC-2, and other related laws.

HTML templates-

PostGrid offers several letter and invoice

design templates

for healthcare institutions to help them draft documents speedily.

Per-piece tracking-

You can track every sent document by logging into your PostGrid account. Thus, you can get real-time delivery statuses without calling the Post Office every time.

Insights and reports:

PostGrid aids your

hospital management systems

by allowing you to access periodic reports and analytics. This way, you can keep tabs on your workflow and plan future strategies.

Address verification: Healthcare providers need to send out documents with confidential information, making it significant for them to mail them to the correct addresses. Therefore, PostGrid's

print and mail API

allows them to validate their mailing lists in advance and only mail to the right people.
Also read: PostGrid for Compliance Teams. 
Want to explore more of our features? Click here to sign up and see how PostGrid helps you optimize your communication in hospital management!