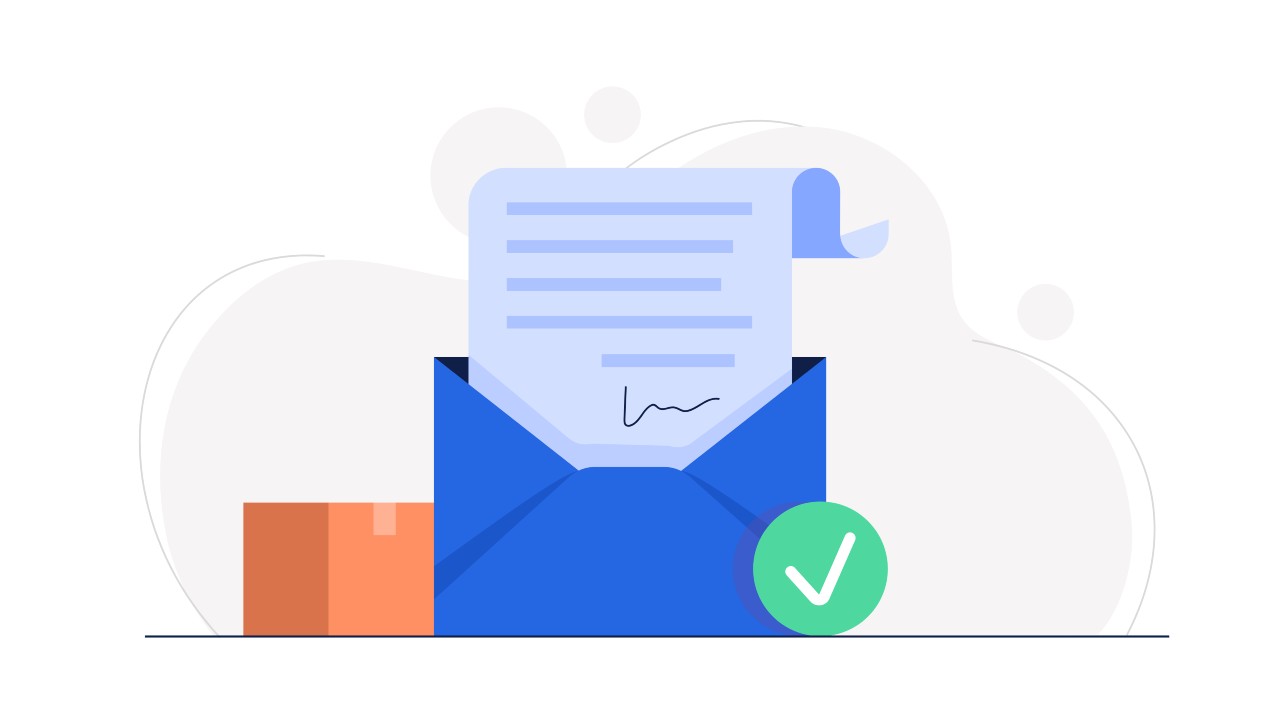 How to Send Important Documents By Mail Safely and Speedily in Canada
Are you confused about which mail option to choose for sending crucial documents? We all have been in a situation where we cannot figure out a secure way to ship items like contract papers, invoices, tax-related documents, etc. Though sending important documents by post is the safest way, which courier service should you select?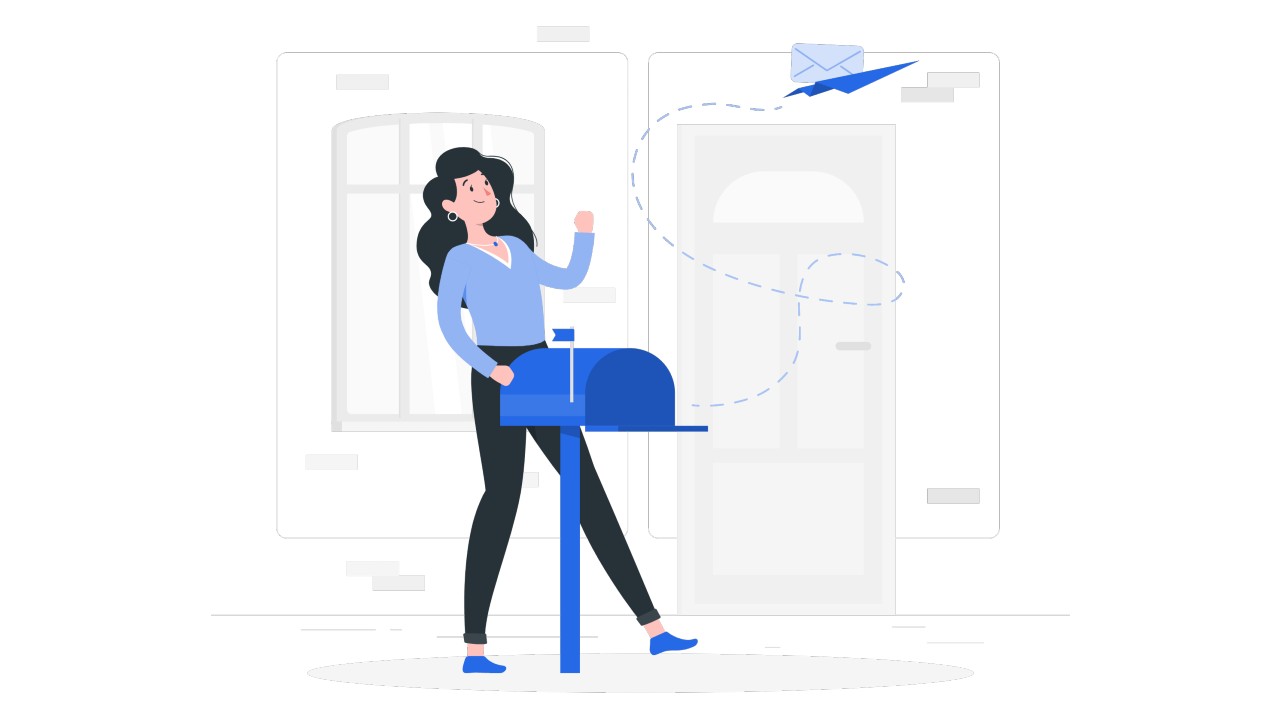 These questions can be puzzling, but we have a two-word answer for you—Canada Post. It is a government-owned organization running for decades and is known for transporting billions of mail pieces every year. Plus, it offers you a wide range of mailing options to select from and mail according to your convenience. 
In this blog, we will learn more about how to send important documents by mail. Let's dive in!
Why Do You Need to Select a Fast and Secure Shipping Option?
Did you know that the average cost of a data breach in Australia is $3.35 million? Also, since 2018, data breach cases have risen by 712%. Thus, companies might have to rethink emailing transactional and compliance documents or sending them via other digital means. They have to select a more reliable option to avoid compromising the privacy of their partners, customers, and themselves. 
Though email offers lightning-fast speeds and convenience, malware attacks have made it an unsafe channel. Thus, most companies prefer snail mail and rely on the Post Office to ship their documents. At PostGrid, we get several questions, like is it safe to mail important documents? Well, offline mail is protected by hundreds of laws, like PIPEDA, Canada Post Corporation Act (Sec 48), etc. So, yes, sending important documents by post is your best bet. 
Also Read:
Laws Regarding Direct Mail Marketing
How Do I Send Documents Through the Post Office?
Canada Post provides plenty of mailing services to ship letters and parcels. All of them offer different mailing speeds and features. Plus, their postage rates may vary significantly. Thus, try to be mindful of all the factors before making a choice.
Lettermail
Lettermail is an affordable and convenient way to send mail pieces, like:
Billing statements
Personal correspondence
Invoices
Contract agreements
Marketing letters, etc.
Thus, the next time you wonder about how to send important documents by post, you can consider Lettermail to be an easy choice. It takes only two business days for this service to deliver your documents locally in cities. Provincial and national deliveries take three and four business days, respectively.
 You may be interested in: What Is Direct Mail and Guide to Using It?
Remember to write a return address while sending important documents by post to ensure added safety. It will help the postal workers return the documents to you should they not get delivered.
Priority Mail
Lettermail is an ideal option, but some businesses want a faster mailing service. Thus, they tend to ask questions, like how to send legal documents through mail urgently. If it's an emergency and you need to ship your documents via the fastest delivery service, choose Priority Mail. It helps you send your documents to any part of Canada in just two business days.
Apart from the speed, Priority Mail also provides other helpful features, like various delivery options, pickup services, signature on delivery, tracking, and $100 insurance cover. Naturally, Priority Mail is costlier than Lettermail, but it is a more effective way of sending important documents by post.
Xpresspost
Xpresspost is yet another fast and effective way to help solve your query- how should I send important documents? It is ideal for sending both parcels and documents. Rates can vary according to the size and weight of your mail items.
Like Priority Mail, Xpresspost also completes local and regional deliveries in two working days. However, sending important documents by post nationally via this service takes three days. Compared to Lettermail and Priority Mail, you may find this option not very suitable. But, consider your mail type, dimensions, and exact rates before deciding anything.
Registered Mail
Do you want proof of mailing and a delivery receipt? If yes, Registered Mail is one of the best options to send transactional documents via Canada Post. It includes a mailing receipt and the signature of the recipient. Thus, you can have evidence that your mail items were delivered on time and safely, especially helpful in case of legal disputes.
You can purchase Registered Mail for sending important documents by post at your local Post Office. It only costs you $9.75 and provides many other features, such as:
Tracking via mobile app and email notifications
Mail forwarding
Mail Returned to Sender
$100 liability coverage
Local deliveries take two business days, regional deliveries take three days, and national deliveries take four days.
Tips for Sending Important Documents by Post Safely
Below are some easy steps to help you prepare your mail and send it safely:
Use Sturdy Packaging
It is surprising how many people use thin, window envelopes to send important documents. These documents can tear off easily, causing potential thefts, data breaches, delivery delays, etc. So, if you are looking for answers to- how to send important documents by mail, switching to sturdy and concealing packaging should be your first step.
Hand-drop Items or Request Pickup
As said earlier, several data privacy laws guard postal mail and make it a secure communication channel. However, your documents are titled postal mail only after they reach the Post Office or in the mailbox. Thus, hand-drop items carefully in a mailbox nearby you or choose a mailing service like Priority Mail that offers free pickup. You can also visit your local Post Office and post your documents at the counter. This way, you can ensure the safety of your mail while sending important documents by post.
Keep Tracking Your Items and Stay In Touch With Your Recipients
It is essential to keep tabs on all your sent documents, so you can spot any issues and fix them immediately. However, tracking every individual item can be daunting. Thus, PostGrid lets you track all your sent documents in a single view via your dashboard.
Also, let recipients know after sending important documents by post to them, so they can look out for incoming mail and keep you updated.
Use a Secure Mailing Service Like PostGrid
Sure, the steps we discussed above ensure safety, but they can be daunting. Thus, try using PostGrid's automated direct mail API to save tons of your time and effort and mail efficiently.
PostGrid offers one of the best print and mail services you can find for sending important documents by post. Our API and software are compliant with laws like PIPEDA, HIPAA, SOC-2, etc., to help you mail safely.
PostGrid also provides many more helpful features, like:
Wrapping Up
Sending important documents by post helps companies avoid potential malware attacks and data breaches. Offline mail allows them to send essential items to the recipients personally and accurately. Mail is also known to strengthen personal bonds and grab the recipient's attention. Thus, along with security, traditional mailing has several benefits to offer.
You can select any of Canada Post's services to ship your documents. But, ensure that you choose a service that matches your requirements and budget. If you need help, contact PostGrid today and learn more about how we can help you in sending important documents by post affordably, safely, and effectively!