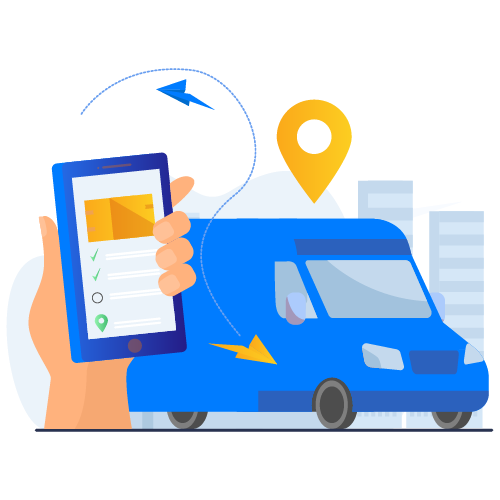 Postcard Delivery Time
Many marketers are reluctant to use postcards as part of their marketing strategy. They think that postcard marketing campaigns are too slow without even knowing how long do postcards take to deliver.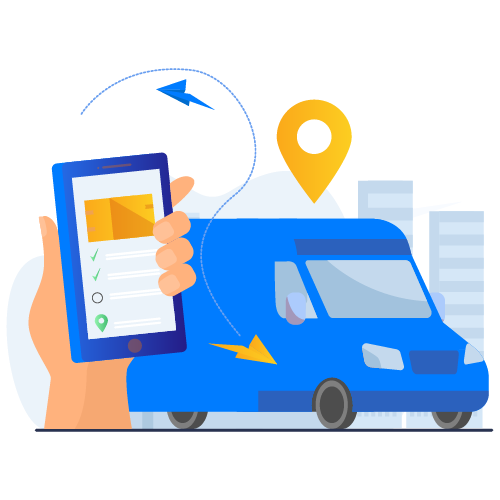 Furthermore, they also think that they cannot speed up the delivery time no matter how hard they try.
But is it really the case?
How long does a postcard take to arrive at its destination?
Is there any way to optimize the postcard delivery time?
This article provides the answer to all of these questions. It explains how you can conduct direct mail campaigns with an optimized delivery time.
How Long Do Postcards Take To Arrive in Canada?
Usually, the delivery time for postcards sent through Canada Post is about two to four days. The delivery time for postcards usually varies because of the distance between the sender and the recipient. As the travel distance increases for the postcard delivery, its delivery time also increases.
The standard postcard delivery time for regular mail within Canada is as follows:
Local Mail: The speed of local mail delivery via Canada Post is pretty fast and impressive. Suppose you send a business postcard to an address within your local area. In that case, Canada Post will deliver it in just two business days.
Mail Within The Province: If the mailing address on your postcard is outside the local area but within the province, it will have a longer delivery time. Usually, Canada Post takes around three business days to deliver a postcard within the province.
National Mail: Canada Post has an even longer postcard delivery time for national mail. However, Canada Post can still deliver your postcards to any province inside Canada within four business days. It means you should at least consider a 4-day delivery time for all your national mail.
You should note that the time frames mentioned above are not guaranteed by Canada Post. Several aspects can affect the postcard delivery time, such as the weather and mail volume. However, the time frames above are accurate for normal delivery conditions and mail volume.
How Long Does Canada Post Take To Deliver Postcards Internationally?
As you can guess, the delivery time for international postcards is longer than the national ones. According to Canada Post, international mail's standard postcard delivery time can range from four to seven business days.
Canada Post does everything to ensure that the above time frame is maintained for all their international postcards. However, many practical challenges delay the delivery of your international postcards.
Hence, it is not surprising to see that Canada Post does not make any guarantees on the postcard delivery time mentioned above.
Delivery Time For Sending Postcards To The US Via Regular Mail
When sending international postcards to addresses in the US, the delivery time is slightly different. The standard delivery time for postcards via regular mail is anywhere between four to six working days.
Delivery Time For Sending International Postcards via Regular Mail (Non-US Addresses)
The delivery time for international postcards to any non-US address is slightly longer than US addresses. For US addresses, the international postcard delivery time is only a maximum of six days and a minimum of four.
When it comes to international addresses outside the US, the maximum delivery time is seven days, unlike the six days for US addresses. However, it would be best to remember that the maximum delivery period is not set in stone. Canada Post does guarantee mail delivery within this specified time frame.
Types of Mail Services From Canada Post
The delivery time for postal mailers can often change depending on the postal mail service you use. Below we will discuss the primary postal mail services offered by Canada Post that you can use for sending your marketing mailers.
With Lettermail, you get priority mail handling from Canada Post. The delivery of Lettermail usually takes three to seven business days. You can also use a First-Class mail service if you want faster delivery or if the mailer is personal.
Some of the most widely used examples of Lettermail in business communication includes the following:
Invoices

Annual Reports

Time-Sensitive Documents

Proxy Statements
Personalized Mail is also called Standard Mail. The delivery time for Standard Mail is much higher than Lettermail. Usually, the in-home mail delivery takes anywhere between four to fifteen days. It is also worth noting that Personalized Mail has a weight limit.
If you choose to use Personalized Mail for your business communication, make sure that it does not weigh more than three pounds. Apart from this, it would be best if you also tried to bear a consistent message on your mailer and address it correctly.
Some of the most widely used examples of Personalized Mail in business communication includes the following:
Catalogues

Directories

Manuals

Listings
Neighbourhood Mail is one of the best ways to market products or services via direct mail. It is also called Unaddressed Ad Mail, and as the name suggests, you don't need the customer's mailing address to use this service.
Neighbourhood Mail can consist of printed and non-printed material, such as sample products. It is a perfect way to boost traffic to your business as you don't need to know the target audience's mailing address.
Furthermore, it also allows businesses to develop relationships with groups of potential customers and familiarize their brand with the audience. It is also the perfect way to advertise your new special offers and target customers in a specific area or postal code.
As Neighbourhood Mail specifically targets geographic areas, it is ideal for businesses with a brick-and-mortar presence. The delivery time for Neighbourhood Mail generally ranges from three to fourteen days across the country.
Publications Mail
Publications Mail from Canada Post is a service that lets businesses send magazines and newsletters to their customers. The magazines and newsletters sent via Canada Post's Publications Mail include editorial content. They are periodic mail, and Canada Post has specific restrictions on their content.
For example, Canada Post only allows you to use seventy percent of the magazine or newsletter for your advertisement. Furthermore, it also has a weight limit of three pounds. As for the delivery time of Publications Mail, it can range from four to fifteen days.
Parcel Mail
Parcel mail is used for sending packages of printed materials or merchandise. One of the advantages of a large volume package is that it offers drop shipping. Furthermore, you get drop shipping at local rates. There are mainly two types of parcel mail services provided by Canada Post, and they are:
Expedited Mail: In Expedited Mail, the parcels are barcoded, and the sender can easily track it online. However, Expedited Mail's delivery time is unique because you can even get next-day delivery with it.
Provinces like Ontario can receive Expedited Mail in one to three business days. If the direct mail destination is in the outlying provinces, the delivery can take nine days.
Premium and Express Mail:

If you want your direct mail delivery to happen super-fast, you should opt for Premium or Express Mail. The delivery time for these Canada Post services is just one to two days for the major cities.
Optimize Your Direct Mail Delivery Time With PostGrid
To ensure the optimal delivery time for your marketing mail, you need to have quality address data and a streamlined direct mail process. Using the same old manual methods or techniques for direct mail often leads to several errors and can significantly stagger the delivery time.
An automated direct mail solution like PostGrid lets you avoid manual errors and speed up your postal mail delivery. Apart from getting rid of manual errors in your postal mail process, PostGrid can also help you print standardized direct mail addresses.
Canada Post's system can easily read the standardized address, which effectively speeds up the sorting and delivery processes. PostGrid automates all aspects of your direct mail process, including personalization, printing, and delivery of your mail. As a result, the turnaround time for your direct mail printing and delivery gets optimized.
Conclusion
The delivery time for postcards for marketing purposes is often slower than what businesses want. Hence, companies must do everything they can to optimize the delivery time for postcards. The most convenient way to optimize the postcard delivery time is to employ an automated solution like PostGrid.
Using a fully automated direct mail solution like PostGrid, you can eliminate all manual errors associated with direct mail. You can personalize, print, and mail your postcards with PostGrid's advanced system and even print standardized addresses for your mailers.
Furthermore, Canada Post can send your mailers faster with standardized addresses printed on them. As a result, you can optimize your entire direct mail process and ensure an optimal direct mail delivery time. In other words, the sooner you optimize your direct mail campaign using PostGrid, the sooner you can speed up your postal mail delivery time.