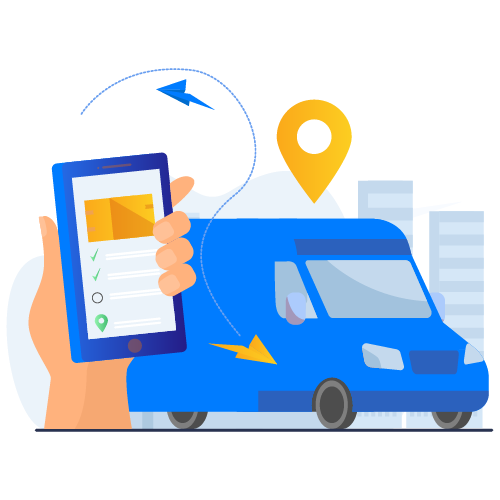 How to Send Urgent Items to Clients Using Same-Day Mail Delivery?
Often, you may need to ship some documents, like invoices, statements, forms, contracts, etc., urgently. Hence, you must stay ever-ready to draft, print, and mail your items promptly and ensure that they reach the desired destination on time. Luckily, we can help you get there!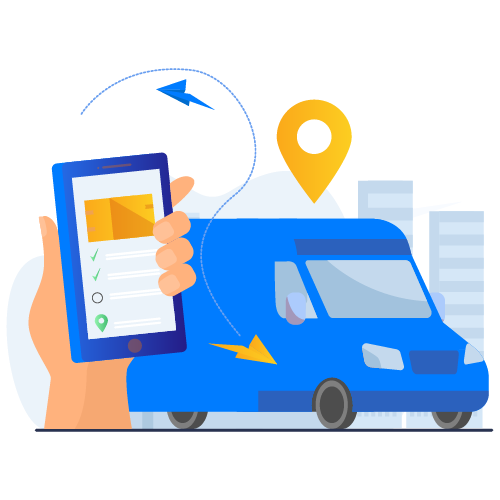 Choosing the right service provider for same-day mail delivery allows you to prepare for emergencies in advance. You should communicate your needs and budget with your vendor beforehand to confirm if they can deliver according to your expectations. 
In this blog, let us discuss how to send letter with a same-day delivery service and the features you should look for in a vendor. We will also discuss some most commonly-used options to help you make the right choice.
Things to Look For While Selecting a Same-Day Delivery Service Provider
It is advisable not to settle for the first mailing choice you come across while searching for "same-day mail delivery near me". These services are costly, so make sure that you get your money's worth.
Here are the top features you should consider:
Pickup Services
Most providers will offer to pick up your envelope or parcel from your doorstep. The purpose is to save time and expedite your mail delivery from the start of the journey. Also, inquire about the time frame of the pickup service, say 30 minutes, an hour, etc. 
24-Hours Availability
You may need same-day mail delivery at any time of the day. For example, imagine your client contacts you at 7 PM and asks you to send a confidential document urgently. 
In such situations, you cannot wait for a mailing company to open the next day at 9 AM. Instead, you need a provider who is open to initiating your delivery process at the earliest. Hence, try choosing a company having no cut-off timings for same-day letter delivery.
Country-Wide Shipping
Country-wide mail delivery is another crucial characteristic you should consider. It allows your staff to mail documents and other items to any destination—without wasting much time.
Some service providers offer same-day mail delivery only in specific zones. Thus, discuss such queries openly and get your answers before placing an order.
Delay-Free Services
It is not uncommon for some vendors to promise same-day letter delivery but delay the process later. Hence, look up customer reviews online before selecting a mail company and discuss money-back guarantee schemes.
Furthermore, their delivery estimates may differ from place to place. For instance, they might deliver on the same day if your mailing destination is within the city. Otherwise, they process it on the next business day. Ask your vendor about the exact delivery times across various locations to avoid surprises.
Weekend Delivery
This feature may be hard to avail of, but you can still try to convince your same-day delivery service vendor to offer weekend delivery. Of course, you may need to pay some surcharges. Yet, it is worth it during emergencies.
Costing
As said earlier, same-day letter delivery is an expensive service. It requires your vendor to prioritize your items over others and conduct direct delivery.
Thus, try to talk about your exact requirements and let the mailing company present a quote. If it's reasonable, you can go ahead. Or else, try to negotiate rates and look for other options. Being informed regarding the current same-day mail delivery rates can help you in these situations and help you negotiate better and grab the best prices.
Tracking Updates
Naturally, you would want to know if the mailing company delivered your items within the specified time. It also enables you to follow up more efficiently with your recipients.
Look for vendors that provide live updates regarding your mail status and enable tracking. You don't need to keep guessing where your envelope or package is at the moment.
Thankfully, some automated direct mail services like PostGrid offer real-time tracking to help you stay informed always. 
Reliability and Security
The same-day delivery service you choose ought to be reliable and secure. The courier company should be responsible for delivering your items in their original condition.
Often, some providers fail to meet this requirement because they focus more on expedited delivery and ignore the process. Hence, place an order only when you are sure that your vendor is authentic and credible.
How to Send a Letter Same-Day Delivery?
In Canada, there are three popular options to help you get your mail delivered to your recipients on the same day, and they are:
UPS Express Critical
This same-day mail delivery service is ideal for all lightweight and heavy shipments. Moreover, you can use it to send your mail items to any part of the world. The UPS offers several ways to use this option:
Surface

Air

Hand carry

Charter

International
The method you select depends on the type of item you want to mail and its destination.
Here are some of the features of UPS Express Critical:
Real-time notifications

Exceptional service quality

Quick turnaround time

Customized solutions

Urgent transportation using a combination of different UPS solutions

Extensive route optimization, etc.
FedEx 1Day Freight
FedEx 1Day Freight helps you send time-sensitive items across Canada between Monday to Friday. It guarantees delivery by 5 PM on the next business day, so it is not a same-day letter delivery service in the conventional sense.
However, FedEx provides a money-back guarantee and reasonable rates for using this service, making it a good option that you should know about.
Priority Mail
Priority Mail is your best bet if you are trying to find options for same-day mail delivery in Canada Post. It lets you send time-critical parcels and documents anywhere in Canada.
This mailing service also offers a signature on delivery and on-demand pickup for free. However, the next-day delivery feature is merely an estimate, and your items might get delayed occasionally.
Tip: Try to speed up your mail drafting and printing process using automation to accelerate same-day letter delivery further.
How Can PostGrid Help You Send Your Time-Sensitive Mail Pieces Speedily?
PostGrid's direct mail API and automation software are in-built to process your items as quickly as possible. Get started by creating a PostGrid account and integrating our API into your CRM.
Then, PostGrid helps you design your items using our HTML and PDF templates. You can customize your mail pieces according to your requirements and preferences.
It is not easy to send a letter on same-day delivery; hence, PostGrid also gets your documents printed and initiates delivery on your behalf.
Below, we have listed more ways in which PostGrid assists you in your mailing tasks:
Per-piece tracking

Analytics and insights

PIPEDA-compliant solutions

Suitable for all industries

Numerous membership plans, etc.
Request a demo now to see how PostGrid aids your same-day mail delivery activities and helps you save costs with 75% cheaper pricing plans!