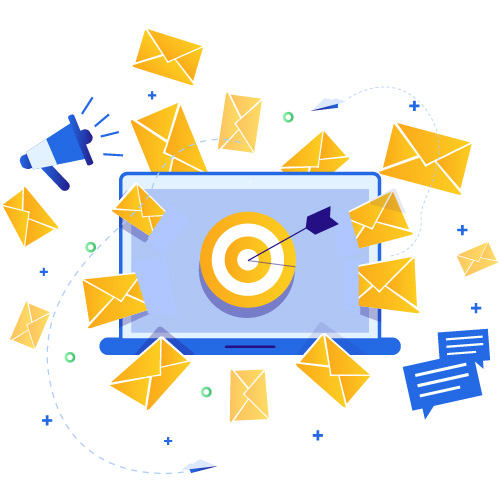 Top 10 Ways to Improve Your Dental Postcard Marketing Campaign
Postcards generate a response rate of 4.4%, whereas digital marketing gets only 0.12%. Not surprisingly, dental postcard marketing is gaining momentum as one of the most effective advertising channels to get leads. 
But, there is a massive difference between personal and marketing postcards. You cannot print any artwork on a postcard, send it to your prospects, and hope they work.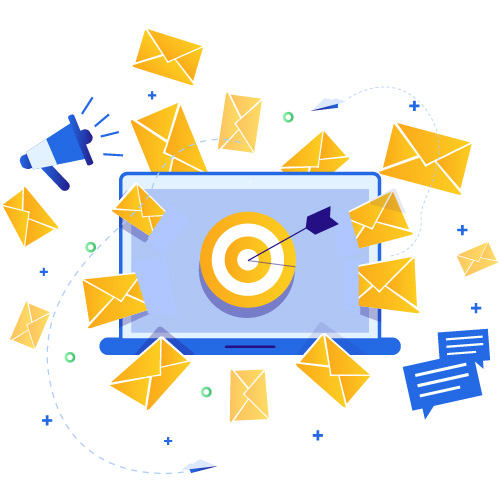 Dental offices must put some thought and effort into their dental marketing postcards to keep the readers hooked!
Here in this blog, we will discuss the top ten ways to make your postcards stand apart and produce higher engagement ratios for your campaign!
Let us get started!
Benefits of Using Dental Postcards Marketing
Postcards are helpful because they contain small tidbits of information relevant to the readers. They also create a nostalgic feeling among people, making it one of the best ways to establish personal connections. 
Your dentist postcards can help fulfill AIDA (Attention, Interest, Desire, and Action). They are apt for every stage of the marketing funnel and help you get more patients in a short span. 
Here's how:
Attention: Executing a dental

postcard marketing

campaign helps you create brand awareness about your dentist's office. The more people know about your practice, the more patients you can get. 

Interest: Eye-catching and custom dental post cards can intrigue your intended audience and convince them to learn more about you. With the right call to action (CTA), you can redirect them to your website or social media, where they can look up services and fees. 

Desire: Once the readers know enough about you, it is time to persuade them that they need your services. And dental marketing mailers help you accomplish this objective because they are long-lasting and personal. 

Action: Your next CTA must be the final step- getting patients to your dental clinic! Sending personalized mailers with a discount can help you achieve this goal speedily.
10 Ways to Make Your Dentist Postcards Drive High Responses
Marketing postcards are helpful to businesses in many ways; they are affordable and create a long-term effect on their audience. But, many tried-and-tested techniques exist to improve your dental reminder postcards and boost your ROI. 
Below, we have listed the top 10 ways to make your marketing campaign a success:
#1 Choose a Relevant Headline 
While selecting an appropriate headline for your dental recall cards, answer these questions:
Is the headline personalized, problem-solving, and desirable to the reader?

Does it offer an emotional appeal?

Does it summarize your message in one line?
If yes, you can go ahead, or you must change it to make the correct use of your marketing resources. Most people only read the headline and judge your practice, so use it to make a solid first impression!
You must ensure that the headline of your dental marketing postcards doesn't take up too much space. It must highlight your message clearly and uplift other aspects, like the offer and CTA. 
#2 Offer Holiday Discounts
Customers tend to spend more during the holiday season, which is why it is the best time to advertise your dentist's office. You can print and mail appealing dental recall postcards during this time with a small discount! 
These discounts encourage people to visit you and spend on your services. They feel like they bagged an excellent deal, making your business skyrocket. 
You can also send such dentist postcards on other crucial days, like Dentist's Day (March 6), Flossing Day (November 27), and World Smile Day (the first Friday in October). These days offer the best opportunities to reach your patients and urge them to book a consultation at the earliest. 
#3 Add Patient Testimonials
Reviews, real-life case studies, and testimonials add value to your dental office postcards and make them trustworthy. They give readers something to relate to and showcase your practice in a positive light. 
Here are the factors that make an excellent testimonial:
Full name. 

Location. 

Profession. 

Date of review. 

Graphics for review stars. 

Photo of the patient (optional). 

The testimonial in quotes, etc. 
Ensure that the testimonials you print reinforce your headline and message to increase the impact of your dental postcard marketing campaign. These reviews must give a gist about your practice and discuss the benefits you offer. 
#4 Create Urgency
How often does a patient inquire about a service, office timings, etc., and forget to show up? Some also book an appointment and confirm it a day before. And yet, they do not visit, causing discrepancies in the doctor's schedules and creating issues. 
Try including time-critical CTAs in your dentist post cards to create a sense of urgency among readers. For example, you can add:
Visit before 15th November with your dentist recall cards to get a 20% discount on a root canal. 

Book an appointment before the 5th of next month to get a free consultation. 

Get a 10% off on all services by calling us today!
#5 Add Your Contact Information
Your patients must not need to open Google Maps to look up your location. You must provide that information readily through your dentist postcards to maintain your audience's interest. 
Some practices print a small map on their dental reminder postcards to help readers bookmark their location. Others use personalized maps that stretch from the patient's doorstep to the dentist's office, which is a very creative way to persuade people to visit you. 
Apart from the location, remember to add your contact number, website link, social media links, and email address. It gives readers multiple options to connect with you according to their convenience. 
#6 Redirect People to Your Website
Using offline dentist postcards to drive traffic online is a fantastic marketing strategy. Many dental offices use Facebook, Instagram, Twitter, etc., to build brand recognition. But it is hard to get followers and build hype around their services. 
Your dental marketing mailers can encourage people to follow your social media handles and stay updated about tips on oral hygiene, discounts, etc. 
You can also include video links to redirect people to your Youtube or Instagram page. So they can watch real-life examples of how you help your patients and relate to them. Thus, you can increase engagement and get more patients while building a large follower base to help you create a strong brand image. 
#7 Focus On Your Imagery
People love looking at pictures on dental recall postcards because they add colour and make your message more visible. You must take advantage of this fact and print high-resolution, relevant images on your mailers. 
Ensure that the colours match your overall artwork to create an appealing visual effect to capture your audience's attention in just a few seconds. 
If you need assistance in creating an impressive postcard design and printing in high quality, use PostGrid's direct mail services. Our automated solutions help dentist offices from the start to the end of their dental postcard marketing programs. 
#8 Use a Targeted Mailing List
Most of your business comes from repeat patients, so prioritize them during dental postcards marketing campaigns. However, you should also reach out to potential patients to have enough leads in your pipeline and generate enough revenue throughout the year. A targeted mailing list focusing on relevant demographics can help you get there!
PostGrid offers custom mailing lists helping you segment your audience according to
Location

Age

Gender

Marital status

The number of children

Occupation

Preferences, etc.
Thus, you can make the best of your dentist lab marketing postcard by only connecting with people who are more likely to visit you. 
#9 Track Your Campaign Performance
Try tracking every campaign to compare the results and understand your audience's likes. These reporting analytics also help you know what is missing in your dental office postcards and how you can improve them to generate a better ROI. 
The most popular way to track responses is to add QR codes or pURLs to your postcards. They don't take up much space and help readers complete the CTA in very little time. 
You can also add a dedicated phone number to your dentist postcards to encourage people to call you. And you can track the respondents and draft accurate reports on your campaign performance. 
#10 Keep Experimenting
You don't need an occasion to send dental marketing postcards to your audience. Instead of waiting for the right time, you can create it! For instance, you can send appreciation postcards to your existing patients all year round. They enable you to re-engage old patients and remind them how your services helped them! Additionally, they make your audience feel special and appreciated, making them stay with your practice for longer. 
You can also experiment with different dentist postcards sizes and orientation styles. Most select the regular 4" x 6" postcards having a landscape orientation, but you are free to shop for more choices. 
More About PostGrid's Direct Mailing Solutions to Help Dental Offices Get More Business
Planning and conducting a dental postcard marketing campaign can be expensive, time-consuming, and hectic. It can also distract your focus from offering high-quality healthcare services to finding printers and handling logistics. So how can you solve this dilemma?
The answer is marketing automation, like using PostGrid's direct mail API to conduct a postcard marketing campaign online! It helps dentist offices and other healthcare firms draft, print, and ship their dentist postcards in one go with zero manual effort. 
PostGrid's postcard API can help you in various ways, including:
Using

professionally-built design templates

to create a custom design according to your preferences. 

Incorporating

variable data printing

to ensure every prospect gets a personalized dental lab marketing postcard. 

Verifying mailing lists

beforehand to avoid getting mail returns and ensuring the campaign's success. 

Printing dentist postcards via reputed printers who can produce your mailers in the best quality possible. 

Shipping the postcards through Canada Post and getting real-time updates. 

Accessing campaign insights and analytics to determine results and improve upcoming campaigns. 
"PostGrid helped us automate at least 20,000+ postcard mailings in the past five months. And it was the best investment because it generated five times more revenue. Postcard marketing is one of the best channels we used, and PostGrid helped us launch a successful campaign without us doing anything."
One of our old clients recently shared this statement with us about their postcard mailing experience. Apart from dental recall postcards, they also send letters and transactional mail using our services. 
PostGrid offers flexible pricing plans to suit the needs of all healthcare organizations. There are no commitments or hidden fees, helping all companies to get on board without thinking twice!
Our dentist postcards mailing capabilities help organizations make themselves known among their targeted audience effectively. Sign up here to see how PostGrid can help you automate your dental postcard marketing campaign and attract valuable leads!