Everything you need to know about direct mail advertising to grow your business
We've described how direct mail is doing wonders in this predominant digital era and have revealed some jaw-dropping statistics to shoot the belief "direct mail marketing is dead" right on the forehead. Read more about direct mail marketing and automated direct mail and find out about them yourself.
But if you're still looking for numbers to substantiate the effectiveness of direct mail in 2020, then read on. 
The United States Postal Service reported that 454 regular advertising mail gets delivered to an average household every year in the US. Furthermore, in 2018 BIA/Kelsey announced that direct mail alone was one of the largest US local advertising spend at $38.5 billion. 
So we won't be wrong in advising you to incorporate direct mail in your business development strategies?
If you're new to direct mail or are planning to invest in direct mail, you're in the right place. We are going to help you navigate through the intricacies of this effective strategy. 
Completely Automated Direct Mail Platform for Advertising
Target new prospects and customers or keep advertising to your existing customer
REQUEST A DEMO
What is direct mail advertising?
One of the oldest, yet results-yielding, methods to send promotional offers to your prospects or existing customer base through the mail is direct mail advertising. Some of the most common pieces used in direct mail marketing are brochures, sales letters, or prepaid envelopes. 
It's one of the best-used tools for its high success rate with the small and medium scale business. The reason lies in how these businesses can send tailored promotional materials on a one to one basis. The expected response through direct mail is a call from the interested consumer. 
SMEs benefit significantly from this method because it's one of the most cost-effective approaches to push their traditional sales efforts. 
We do not deny that a large corporation does not or can not use direct mail in Canada. In fact, it makes for a standard advertising method in their culture to boost customers' interest in the product and generates brand awareness. 
Benefits of an Cloud Based Direct Mail Advertising Platform
Wondering how despite such competition, direct mail is still thriving? Thinking what are the benefits of direct mail advertising that make it still relevant?
Let's answer your curiosities with these benefits of it:
Save Money
One of the most important features of direct mail – which makes the method outstanding despite the fierce competition in the advertising landscape – is how cost-effective is direct mail. Plus, it can be automated using the tools and software, saving significant money otherwise wasted on paper, printing supplies, and visits to the post office.
 Tremendously flexible
Direct mail has multiple case use applications such as postcards, letters, brochures, flyers. Businesses, depending on the type of products, offers, promotions they want the audience to know about, can design a creative copy for advertising, adding as much information as possible to make sure that the audience is engaged and compelled to take a transactional action. It gives businesses the freedom to customize their advertising mails according to the target audience for maximum profit. 
Easy To Measure
It is easy to measure the impact of direct mail, whether it is for one or multiple campaigns. All you need to do is add an eye-catchy call to action that generates urgency like "limited period offer" or adding an expiry date. This method can work wonders and help you quickly measure the success of your direct mail campaigns. Did you know that a study by Canada Post reported that the number of coupons redeemed through direct advertising was a whopping 52%?
You can also dedicate a phone line to specific campaigns and add a phone number on each mailpiece to check which campaign is performing better. This strategy can further help you make a more infrared decision when creating direct mail campaigns, going ahead that will maximize the possibility of profitability. 
Highly Targeted
Direct mail campaigns can be highly individualized. Every campaign should have a particular objective that serves a specific group of audience. Personalized mail makes the target audience feel more valued, and it emotionally appeals to them, which affects their purchase decision or their decision to begin or continue with your brand.  
According to Canada Post, direct mail convinced 65% of the people to make a purchase. When you have defined these two factors, you can create a highly targeted campaign that will drive more awareness, leads, and engagement. 
Less Common
Before you think about how this is an advantage, look back at the competition and similar techniques that every business is following. Direct mail is becoming less common, which can you leverage to gain a competitive advantage over your competitors. Unlike emails that often found themselves in the spam folder, direct mails will reach the mailbox and be read by the target audience unless subscribed. 
Being less common but highly targeted exponentially increases the response rate of the direct mail campaign. Furthermore, being tangible makes it easy for your consumer to open and read whenever they want to, which gives them an upper hand over their digital counterparts. 
Even though direct mail advertising is highly effective, we cannot overlook why it became less common. It involves extensive manual work, which makes it prone to errors and is also a time-consuming task. Furthermore, it can be challenging to predict how long it will take for the team to get the mail designed, printed, and sent. And these steps again depend on a lot of internal factors. That's why you should switch to a platform that we at PostGrid offer with our direct mail automation platform to manage everything from one place and few clicks.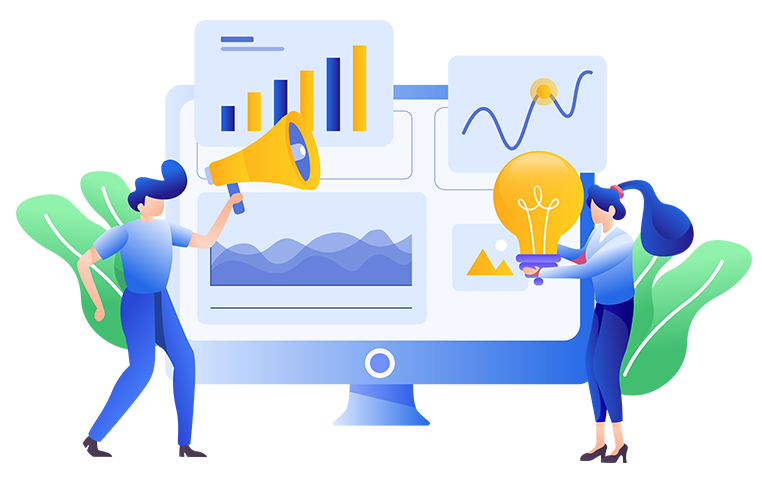 What Can You Do with PostGrid's Direct Mail Advertising Platform?
Target audience on Radius or Zip Codes:
Our tool can empower your business to create a highly targeted direct mail campaign that you can segment based on radius or the zip codes. This method can be especially helpful in enhancing the effectiveness of local campaigns. Direct mail advertisement with zip code targeting can prove significant in controlling the advertising budget and improving the revenue.
Target audience on Demographics
Demographics include age, gender, annual income, marital status, location, race. For example, let's say you're promoting a product that only IT professionals can use, then would you send a direct mail to the general public or every working professional? Of course not. With the PostGrid direct mail platform, you can target the right people at the right stage with a customized direct mail campaign. PostGrid will save you from wasting time, effort, and money on unnecessary marketing.
Get Guaranteed 2 Days Shipping:
Did you know timely shipping plays a crucial role in building brand loyalty and enhancing the conversion rate? Yes, it does. PostGrid aims at delivering the right mail at the right time to the correct address. With our platform, you can rest assured that your mail will be shipped through Canada Post in 2 days. We have a trusted network of delivery partners across the country that will guarantee 99.9% deliverability.
Create and Customize Mail with Editor
No longer will you have to half-heartedly settle with any design or have to resolve an issue between the content, design, and marketing team who will be at loggerheads for deciding the right format. With our direct mail platform, you have the freedom to select from a wide range of templates. 
Depending upon which design will best convey your message or be relevant to your audience, you can also create and customize your mail with our inbuilt editor. Our direct mail API and CRM integration will also allow you to import your designs from the existing database. This way, you can save a significant amount of time and your workforce potential, which you can use in business growth and development.
Track the performance of the campaigns:
While tracking with the traditional direct mail was a possibility, it was a time-consuming and a resource-draining task that consumers did not revert much to. PostGrid's direct mail platform can help you gather insight into how each of the campaigns – targeting a different set of audience – are performing. You can add QR codes, pURLS, dedicated contact numbers, and unique URLs to know how much leads, engagement, and conversions are coming from each campaign. This tracking method can help you make a well-informed decision regarding how you should strategize your direct mail  campaigns in the future for maximum return on investment. 
Unburden your workforce and save time and money exponentially by switching to PostGrid's direct mail advertising platform for enhanced efficiency and continuously growing return on investment.
Completely Automated Direct Mail Platform for Advertising
Target new prospects and customers or keep advertising to your existing customer
REQUEST A DEMO
Ready to Get Started?
Start transforming and automating your offline communications with PostGrid
SIGN UP
REQUEST A DEMO