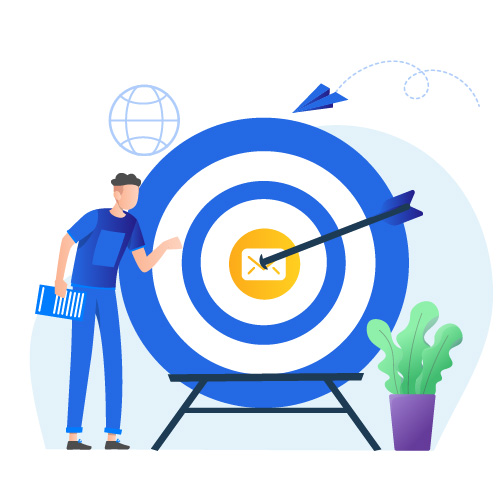 Targeted Direct Mail Lists for Advertising
Direct mail is one of the oldest, yet most effective marketing techniques to connect with your targeted audience and garner high response rates in the most tangible and personalized manner.
The mailing list makes direct mail marketing so versatile and gains immediate attention. Hence, it would be best if you prepared it correctly to present your products and services in front of the right audience.
Your targeted mailing list has the power to make or break your business, especially if you're starting or you own an SME. However, you should know that we're not referring to just any mailing list but a targeted direct mailing list, so you can convey the right message to the correct audience.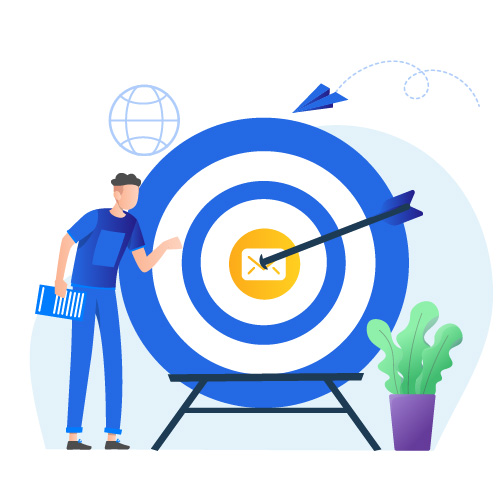 PostGrid can help your business create a targeted list through different factors affecting it so that it can reach out to and engage the specific audience with targeted direct mails. Those direct mails help in adding value to the customer's purchasing cycle. Our targeting methodology, be it demographic, behavioural, psychographic, or geographic, allows a better study of the audience, which further plays a critical role in building a targeted direct mailing list that hits the bull's eye when used in campaigns.
Why Should You Invest in Targeted Direct Mailing Lists?
Control
Unlike a generic marketing mailing solution, a targeted direct mailing list is designed, keeping several factors in mind, such as the industry, age, income, and others. And we prefer a tarted mailing list solution over a generic one because when you send mails to the general audience in bulk, they may or may not be interested in your product or services, and it can reduce your response rate.
However, when you shoot targeted mail, you have full control over who sees your message. And at PostGrid, we highly recommend segmentation before sending any mail; it increases the probability of better returns multifold.
New Opportunities
Target direct mail marketing, when adequately and accurately researched, can open new possibilities for your business to attract a different segment of the audience. By gauging upon and allowing your company to reach out to a specific set of audiences struggling with a common issue and offering them a new solution, your business can get better opportunities to grow and develop, far and across.
Niche-based List
Segmentation – by multiple factors like age, income level, job, profession type, geographical location, and gender – helps create a niche-based direct mailing list. This move is especially helpful if businesses can use your products and services across multiple industries so that you can send out their industry-specific mail for a higher response rate.
PostGrid's direct mail API and integration solution can help you build a targeted direct mailing list to shoot industry-wise or scale-wise direct mail services to the target audience.
Qualified Audience
Unless mail reaches its qualified audience, it doesn't serve its purpose. The goal of any marketing campaign is to reach a qualified audience. The restrictive form of visibility – that direct mail marketing yields with targeting backed by data and analytics – can empower your business to find and present your service to the qualified audience in the most effective way.
Tailored Message
Creating a targeted direct mailing list helps give you the freedom to send out customized messages to your niche-based audience, conveying how your product/service will resolve their pain points. Customized mailing has been proven to be more effective and garners a better response and higher engagement because it relates to the audience and humanizes communication.
Better Engagement
With tailored messages identifying, addressing, and presenting solutions to consumers' specific problems, a target direct mailing list results in better engagement, higher retention, and a better response rate from the audience. With PostGrid, you can find the best prospects and boost the probability of your product's awareness and brand loyalty.
PostGrid renders premium quality by yielding targeted direct mail lists and providing services to businesses, despite their size and spanning industries, across Canada and The United States of America and, at the most competitive market price.
For Businesses Based in Canada, We Have:
Canada Post SmartMail
As the name suggests, Canada Post SmartMail postal service makes use of neuroscience to determine the target audience's thought process and help a business strengthen themselves in the Canadian competitive market.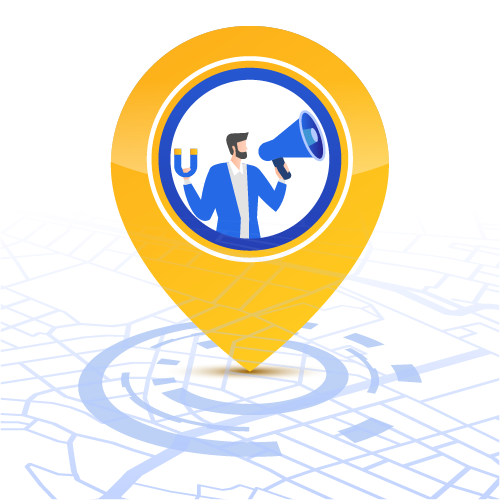 This straightforward approach incorporates data integration in your direct mail marketing campaigns to enhance the success rate. With SmartMail marketing, your business will be able to engage the target audience better and convince them to take transactional action.

SmartMail Marketing offers data intelligence and boosts the performance of your marketing efforts to dispense a streamlined customer experience across all leading platforms and enhance the omnichannel experience.

It gives businesses the freedom to personalize customer communication per the data intelligence and other data sets that it provides to the company.

SmartMail will expand your business reach across Canada for maximum visibility by taking advantage of psychographic and demographic data.

SmartMail provides an easy-to-understand platform that can help your business develop an emotional connection with the target audience and build long-lasting relationships with its innovative formats.
For Businesses Based in the USA, We Have:
Every Door Direct Mail
EDDM is a bulk mailing option offered by the United States Postal Service. It gives businesses the freedom to send direct mail in any amount to a qualified audience without building a mailing address list.
All you have to do is select a particular mailing route that you have established as most proficient in fulfilling your business requirements and reaching your target audience. With its robust demographic targeting, USPS will send the mail directly to every address on that particular line.

EDDM is one of the most effective direct mail marketing tools.  It can strengthen your business's capability to reach out to those customers, or the base of the target audience that you know can benefit from your services but hasn't been exposed to its advantages yet, in their shopping lifecycle.

 With EDDM, you can target and segment your base of potential consumers on the grounds of the demographics such as age and income to send direct mails to specific addresses, ensuring delivery to a qualified audience.

EDDM empowers you to target the specific neighbourhood that can benefit from your products and services and send them direct mails, enhancing your brand awareness and loyalty.  

It's one of the most cost-effective strategies with which businesses, primarily SMEs, can advertise their products and send batches at low postage rates.

EDDM provides the business with flexible mailing options. You can choose from a wide range of marketing materials, and do not have to seek any postage permit. Furthermore, it makes for one of the most reasonable marketing tactics that can reach a broad audience.

Aside from those mentioned above, what actually makes EDDM worthy of preference over others is that it's easy to set up and can be targeted to the highest level. That means it can direct your mail and marketing campaigns only to the customers who show the highest probability of taking a transactional action.
PostGrid: All-in-one Platform where you can get targeted mailing lists
By choosing PostGrid's all-in-one direct mail automation software, businesses operating specifically from North America can benefit from a unified platform to send direct mail to the targeted direct mailing lists. PostGrid's targeted direct mailing list empowers you with the best features of both EDDM and Canada Post SmartMail marketing in a cost-effective manner.
We provide an automated solution to direct mail marketing campaigns combined with refined targeting to keep you from wasting your resources on the wrong audience. Every mail sent compels the recipient into taking action to generate revenue.

PostGrid offers highly targeted direct mailing listings that can not only reach your intended target audience but also help your business forge and foster strong relationships in the long run.

Depending upon the type of business you operate, PostGrid can create targeted mailing lists of various kinds, such as the B2B mailing list, homeowner mailing list, renters mailing list, and others.

We provide you with real-time data and insights to help you customize your targeted direct mail per the business end goal, which is to resolve consumers' problems.

Moreover, We can optimize your direct mailing list based on the data for refined targeting so that you can look beyond the clutter and engage in fruitful communication with the prospects.

PostGrid sends periodic data reports of the campaign's performance, which help you better understand the consumers and perform better segmentation accordingly, considering as many factors, as possible.

We ensure quality results without compromising data integrity. Our uniform platform adheres to the compliance standards and protocols laid down by PIPEDA and HIPAA to ensure data privacy, safety, and security.
PostGrid's unique approach to creating a targeted direct mailing list guarantees reaching out to a qualified audience and further promotes the judicious utilization of resources for a higher return on investment.
We can help you with such a targeted direct mailing list that makes sure your business stays in front of the right audience, garner extensive attention, and expand its consumer base.
But that's not the end. We then go ahead with designing creative pieces, which you can customize as per your business's requirements and goals, confirm the address, and send to its destination. All the while keeping you in the loop and in control of your collateral – be it marketing or transactional.