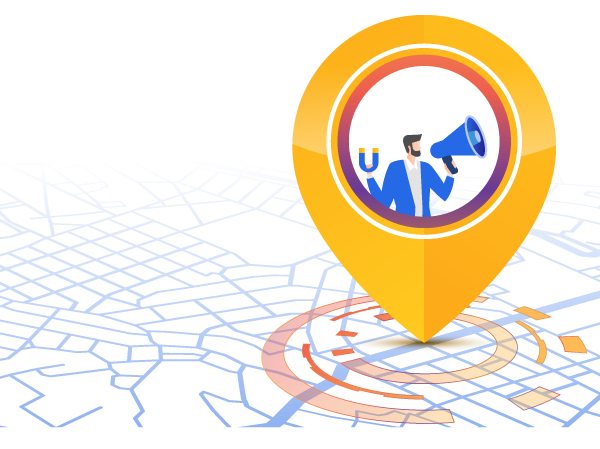 What Is Canada Post SmartMail Marketing?
SmartMail Marketing is a service started by Canada Post to help businesses advertise themselves in a cost-effective, better, and smart way. It can be described as an omnichannel marketing approach that combines neuroscience and ethnography to advertise relevantly. It is also an affordable and easy way to connect with a targeted audience through direct mail.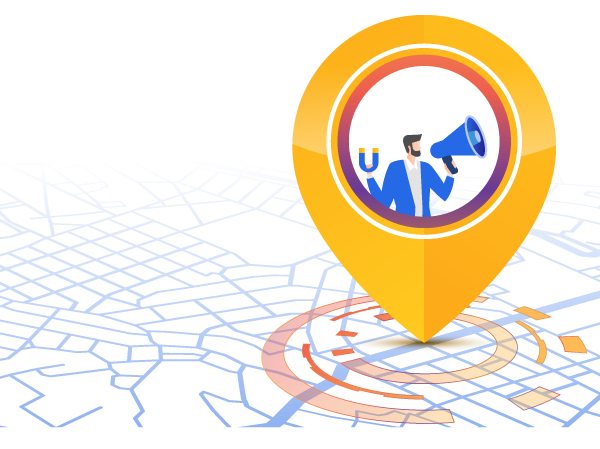 As we know, direct mail marketing is one of the best forms of marketing, and doing it right can give great results. SmartMail Marketing can help you conduct successful direct mail campaigns. It uses data about how customers think, reacts, behaves, and feel. Moreover, it focuses on the needs and wants of consumers and helps companies reach out to them with solutions.
SmartMail Marketing is similar to direct mail services provided by different solution providers; the only difference is that the main provider here is Canada Post itself. For designing and printing mail pieces, marketers can select a SmartMail Marketing partner or any other provider that can help them with it.
Canada Post SmartMail Marketing partners are experts in this field and can assist companies in everything from designing to producing mail pieces. You can pick a partner, discuss your objectives, and get started.
Oftentimes, many marketers are confused about what SmartMail Marketing is. Hence, let us know more about it in this blog.
The Three Main Elements of SmartMail Marketing
Physicality
The basic and most important idea behind SmartMail Marketing is to use direct mail's physicality and tangible nature. Items that require physical engagement get way more attention than emails or any other form of digital advertising. Any physical item has a strong impact on people, especially on their emotional memory, and not to forget the nostalgic effect created by items that arrive in the mail.
Direct mail pieces require 21% less cognitive effort to comprehend as compared to digital media. They have a lasting effect on the recipients as they spend more time with direct mail than they would spend looking at an email or some social media ad. Therefore, direct mail's physicality also gives it an upper hand in the marketing industry.
SmartMail Marketing combines physicality with the other two elements to help companies conduct highly productive direct mail marketing campaigns.
Data
The next element on the list is data. SmartMail Marketing gives businesses access to accurate databases that can be segmented easily for strategic targeting. Determining the right audience is vital, and Canada Post can help you with it through SmartMail Marketing. It helps you identify your target audience as per your customer profile.
Personalization and relevancy are both important for the success of your direct mail campaigns. By maintaining a cleansed database, you can target only relevant audiences and reach out to them with hyper-personalized mail items. These things help you reach the right person with the right message.
SmartMail Marketing paves the way for you to reach all Canadians, customers, and businesses both. It uses psychographic, demographic, and eCommerce data for better customer segmentation.
Connectivity
Direct mail performs better when used with digital marketing and vice versa. Offline and online marketing channels have been known to complement each other and improve campaign effectiveness.
Creating campaigns with multiple touchpoints and longevity is always better than conducting standalone campaigns. Canada Post SmartMail Marketing can help marketers use digital data to conduct effective direct mail campaigns that can drive physical engagements and online traffic both together. It majorly uses data intelligence along with retail, digital, social, and other data sets to help businesses make informed marketing decisions.
SmartMail Marketing combines the above three elements to analyze customer behaviour, collect data, and use it productively. A direct mail campaign backed up by these elements is sure to produce exceptional results. Various print and mail providers who have become independent Canada Post SmartMail Marketing partners can assist you in taking full advantage of this service and making the best out of it.
There are three ways you can go about with SmartMail Marketing. The option you choose depends on your marketing objectives, customer profile, and target audience. Find more about these options below:
Personalized Mail
Personalized Mail is used for targeting specific people or addresses that are likely to be interested in your brand. This way, companies can connect with the decision-makers directly and present their proposal. It is the best way to establish one-to-one relationships with your prospects and communicate your marketing message in a highly personalized way.
Personalized Mail allows you to send direct mail only to the most relevant audience, wherein your chances of conversion are the highest. It is an ideal form of addressed mail sent to drive conversions, attract new prospects, launch new products, raise funds for several purposes, create loyalty programs, announce events, and more.
Though there is no need to have your mailing lists while using SmartMail Marketing Personalized Mail, you can send your mailers to your household and business lists, if you have any.
The minimum volume required for sending Personalized Mail is 100 items, provided they are machinable. If the items require special handling, the minimum volume goes up to 1,000 items.
If you have requested the mail forwarding service, your items shall be forwarded to the new address of the recipient free of charge, in case there has been an address change.
As discussed above, Personalized Mail is used for targeting specific people or addresses. If you want to target specific people, mention the person's name on the mail item. Canada Post will not forward any mail items bearing the title "Occupant" or the words "Or Occupant" in front of the person's name. Any mail item bearing these words shall be simply delivered to the mentioned address, irrespective of the resident.
To get your mail items returned to you in case of delivery failures, you need to avail yourself of the 'return to sender' option. You can use this option only if the return address is Canadian, you have not availed of the mail forwarding service, the return postage is paid, and you have availed of the 'return to sender' option.
Postal Code Targeting
Businesses can target defined postal code localities that match their customer profile using postal code targeting. It helps companies enter and capture new markets, connect with specific communities, saturate target markets, and more. Postal code targeting is simply identifying specific geographical areas and targeting every point of call in that area, such as houses, businesses, and apartments.
Canada Post SmartMail Marketing allows you to select your choice of addresses to cover. If you are a B2B company, you can choose to send your mail items to all the businesses in a defined postal code.
Household income, family composition, gender, age, education, and building type are some of the factors that help identify and target postal codes. You can also use several types of insights like shopping patterns, seasons, frequency, customer preferences, and more. These things help companies target potential customers and communicate their marketing messages only to relevant people.
Canada Post also helps you filter lists and remove your already existing customers so that you can use all your direct mail items only for customer acquisitions or fresh conversions.
The minimum volume requirements are the same as that of Personalized Mail.
After the campaign, you can avail yourself of a summary report that outlines the total number of addresses and postal codes covered.
To qualify for SmartMail Marketing postal code targeting, all mail items should have unique 2D barcodes on them and be paid for and deposited in Canada for delivery to Canadian addresses only.
Neighbourhood Mail
As the name suggests, Neighbourhood Mail enables companies to target specific neighbourhoods. You can target all your prospects in a particular zone, neighbourhood, FSA (forward sortation area), and so on. Cover all the addresses in a particular neighbourhood so that you don't miss out on any prospects.
A SmartMail Marketing partner can assist you in selecting the best neighbourhoods using demographic factors like age, marital status, and income. All mail items sent under Neighbourhood Mail are addressed and have more chances to be opened and read.
Consumers have the choice to opt-in or opt out of receiving direct mail. Hence, mail pieces cannot be sent to people who have opted out, and your lists are curated accordingly.
It is mandatory to meet the minimum volume requirements that need you to cover every address in a particular route. Elsewise, you can mail to only all houses, farms, apartments, businesses, or a combination of these, on the concerned route.
Similar to mailing under postal code targeting, Neighbourhood Mail items must also be paid for and mailed in Canada for distribution in Canada itself.
Prerequisites and Size Dimensions
Once your marketing budget has been determined, and your objectives are clear, there are some essential things to be taken care of. Moreover, these things should fit well with your campaign timeline and be done in advance.
Campaign Size
You can contact a Canada Post SmartMail Marketing partner and request an exact count of your target audience. It can take around 3 to 5 days approximately but is necessary as you can then know how many items to print.
Mailing List
After determining the campaign size, marketers can request mailing lists that match their count. This request should be made at the earliest as it takes some time to put together a list that matches your count request and mailing criteria.
Know the Dimensions
Machinable mail items also referred to as standard mail items, should be at least 5.6" x 3.6" (140 mm x 90 mm). The thickness should be a minimum of 0.007" (0.18 mm) and a maximum of 0.2" (5 mm). The size should not exceed 9.6" x 6.1" (245 mm x 156 mm). The weight range is between 0.07 oz to 1.76 oz.
Square envelopes are also acceptable as long as their dimensions are minimum 140 mm x 140 mm x 0.18 mm and do not exceed 156 mm x 156 mm x 5 mm.
In the case of neighbourhood mail, the minimum size should be at least 10.85 square inches with a thickness of 0.007" (0.18 mm). Make sure that the maximum size of all your mail items is 12" x 11" (30.50 cm x 28 cm). The thickness should not be more than 1" or 2.54 cm. The maximum weight allowed is 500 g.
How to Execute a SmartMail Marketing Campaign?
In order to plan and conduct a direct mail campaign efficiently, marketers should be aware of the complete process.
Determine the Mail Option
You need to select from among Personalized Mail, postal code targeting, and Neighbourhood Mail. Moreover, you need to select whether you will be sending postcards, letters, or oversize envelopes.
Determine Your Target Audience
Companies should clearly define their prospect profile and save money by mailing relevant items to relevant people only. Understand your customers deeply by knowing the answers to questions like where they reside, what demographics do they fall in, what is their daily buying pattern, what does their lifestyle looks like, and more. You can either focus on geographic or demographic details or both to target the right audience.
Pricing
It is essential to keep your budgeting plans ready beforehand. Your campaign size, mailing type, and more related things completely depend on the budget that your company is ready to spare.
Designing Requirements
What does it mean to be a Canada Post SmartMail Marketing partner? Majorly, it means to be an expert in designing and producing mail items and directing clients towards conducting effective marketing campaigns in the proper way. At this stage of the process, businesses should select an expert partner or a print and mail automation API like PostGrid to help them design and print items and get them ready to be mailed.
Prepare Mail for Depositing and Create an Order
In this step, you need to get your mail items enveloped or packed according to the Canada Post guidelines and get them ready for deposit. You can create an order online using these guidelines and move ahead to pay for it.
Deposit Your Mail
You can search for a deposit location in your area to deposit your mail. There are different types of deposit locations for depositing different types of mail. Marketers can use this link – canadapost.ca/depositlocations to search for the right deposit location that will accept your mail items. Check out the cut-out dates for depositing as Canada Post won't accept any mail items after those dates.
Pay
There are several different ways to pay for your order, but make sure to check whether your payment method is acceptable. Canada Post does not accept payments in all forms. Hence, check these things with your expert partner well in advance.
Scope of SmartMail Marketing
What can you do using Canada Post SmartMail Marketing? Companies can achieve a lot of objectives through it and shorten the gap between them and their potential customers.
Combine Digital Marketing with Direct Mail
The marketing channel used to communicate with an audience influences customer engagement greatly. Integrated marketing campaigns, including direct mail, are more likely to have better brand recall rates and emotional engagements. With the help of SmartMail Marketing, companies can combine direct mail with other channels easily and explore more opportunities of connecting with their prospects.
Bridge the Generation Gap
Different generations react to marketing messages differently. Teenagers, millennials, and senior citizens all have their own thought patterns and buying preferences. Canada Post allows you to improve your generational understanding and advertise accordingly. As people move through various stages of their lives, they evolve and change. It is important to take note of these things, so that market segmentation becomes easier.
Making the Best Use of Direct Mail
Direct mail is more memorable and long-lasting than digital media. Additionally, it has the power to convince people to complete the CTA. It makes people feel special and can communicate offers in a better way than email marketing or other digital marketing firms. SmartMail Marketing can help you make the best use of this impactful offline marketing channel.
Grab Attention
With dozens of pop-ups, video ads, and other digital advertisements being seen everywhere, people have actually started appreciating the calm and peace offered by direct mail. SmartMail Marketing helps companies to cut through the digital noise and reach out to people personally. You can easily get noticed and persuade an audience through it.
Elevate Customer Experience
SmartMail Marketing is an intelligent way to conduct direct mail campaigns. It combines data intelligence with direct mail's physical power. 74% of Canadian customers always or at least sometimes notice direct mail advertisements. Furthermore, 86% of Canadian customers open mail items that are addressed to them personally. Heightened emotional engagement, greater attention, strong brand recall, and power to persuade are some of the major benefits of SmartMail Marketing campaigns.
Benefits of SmartMail Marketing
There are far more benefits of SmartMail Marketing over other types of direct mail campaigns. Canada Post SmartMail Marketing makes direct mail easy for marketers in the following ways:
No Mailing Lists Required
Want to conduct a direct mail marketing campaign for your brand but run short of mailing lists? Marketers no longer have to worry about building and maintaining mailing lists, as Canada Post can help you with that. You can simply choose specific demographics and locations to target, and they can pull out the relevant data for you.
Cost-Effective
Be it Personalized Mail or Neighbourhood Mail, SmartMail Marketing is much more cost-effective than planning and conducting a campaign in-house. Companies can focus on their content and get the remaining done easily through Canada Post. Since you are targeting specific locations, Canada Post workers can deliver all your mail items speedily. Hence, your mailing costs are reduced significantly.
Bulk Mailing
Bulk mailing is possible and so much easier through SmartMail Marketing. No more worries about getting thousands of mail items printed, enveloped, stamped, and sealed. A SmartMail Marketing Partner can help you print and mail thousands of mail pieces under a single campaign.
Suitable For All Businesses
SmartMail Marketing is suitable for businesses from all industries and of different sizes. Small-scale businesses can too target their prospects and relevant postal codes to advertise and drive conversions. As already mentioned above, the rates are affordable and reasonable, making SmartMail Marketing ideal for every company.
SmartMail Marketing Expert Partners
Canada Post allows certain service providers to act as expert partners for conducting SmartMail Marketing campaigns. These partners can help businesses with all three elements, which are physicality, data, and connectivity. They are experts in designing eye-catching mail items for you and getting them printed in bulk. You can search for an expert partner in your area and get their assistance, or you can simply use PostGrid's print and mail API and start conducting your direct mail campaigns right from your own system.
PostGrid's automated direct mail API can be integrated into your marketing software, from where you can start designing, printing, mailing, tracking, and more. You can select from the various pre-built professional templates and add some customizations according to your needs. Adding a logo or personalized marketing messages increases your response rates.
After designing your mail items, you can get them printed in high resolution on high-quality paper that is eye-catching and appealing to your target audience. You can then get them mailed through Canada Post and track them in real-time. PostGrid's dashboard is easy to use and navigate. You can view your mail whereabouts through the dashboard effortlessly. PostGrid also provides you with campaign insights and periodic reports for post-campaign analysis useful in improving your future campaigns.
PostGrid's direct mail automation solutions allow you to conduct SmartMail Marketing swiftly, conveniently, and effectively. It can assist you in everything from the start to the end of your direct mail campaigns. Give us a call or request a demo now to get started.