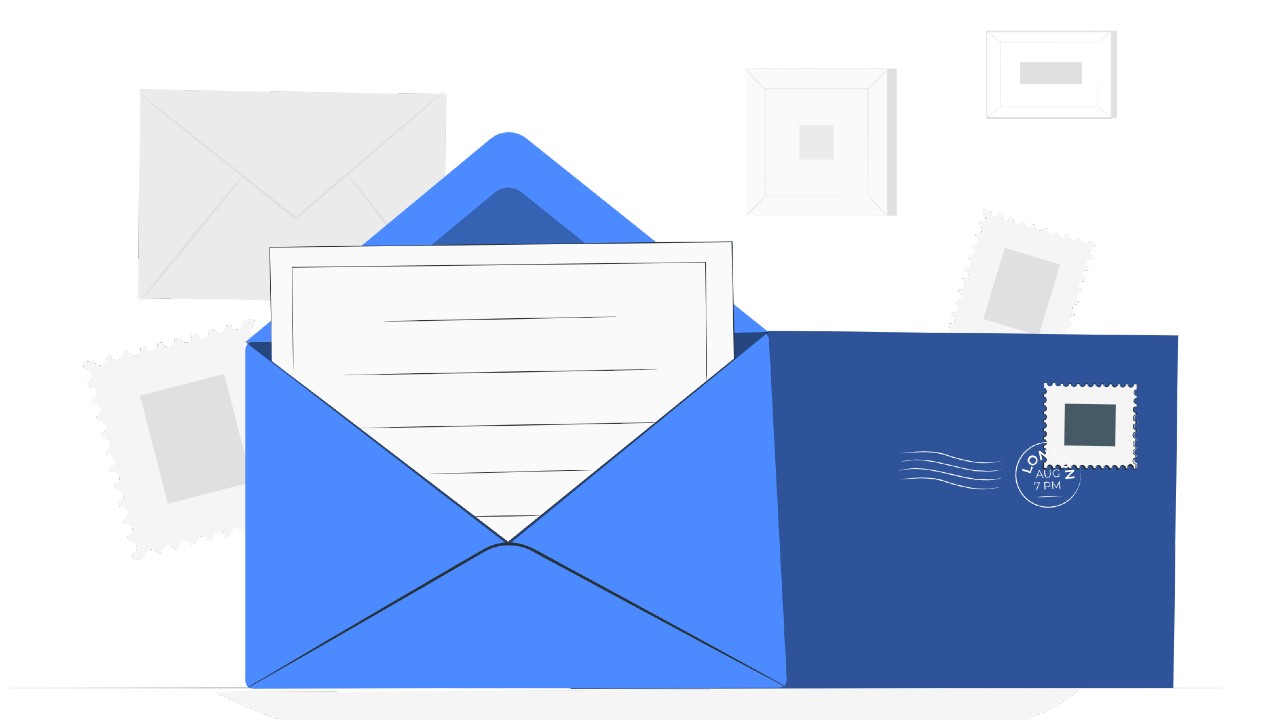 How to Choose the Best from the Standard Envelope Sizes Canada?
Are you lately concerned about how to package your items before mailing them? We understand that selecting from hundreds of packaging options- varying in colour, size, and materials is confusing.
Of course, envelopes are the first thing we imagine when we think about sending mail. But do you know the standard envelope sizes in Canada? You may have probably heard of different numbers, like #7, #9, or #10 envelopes. It can be hard to distinguish between them and select the standard mailing envelope size.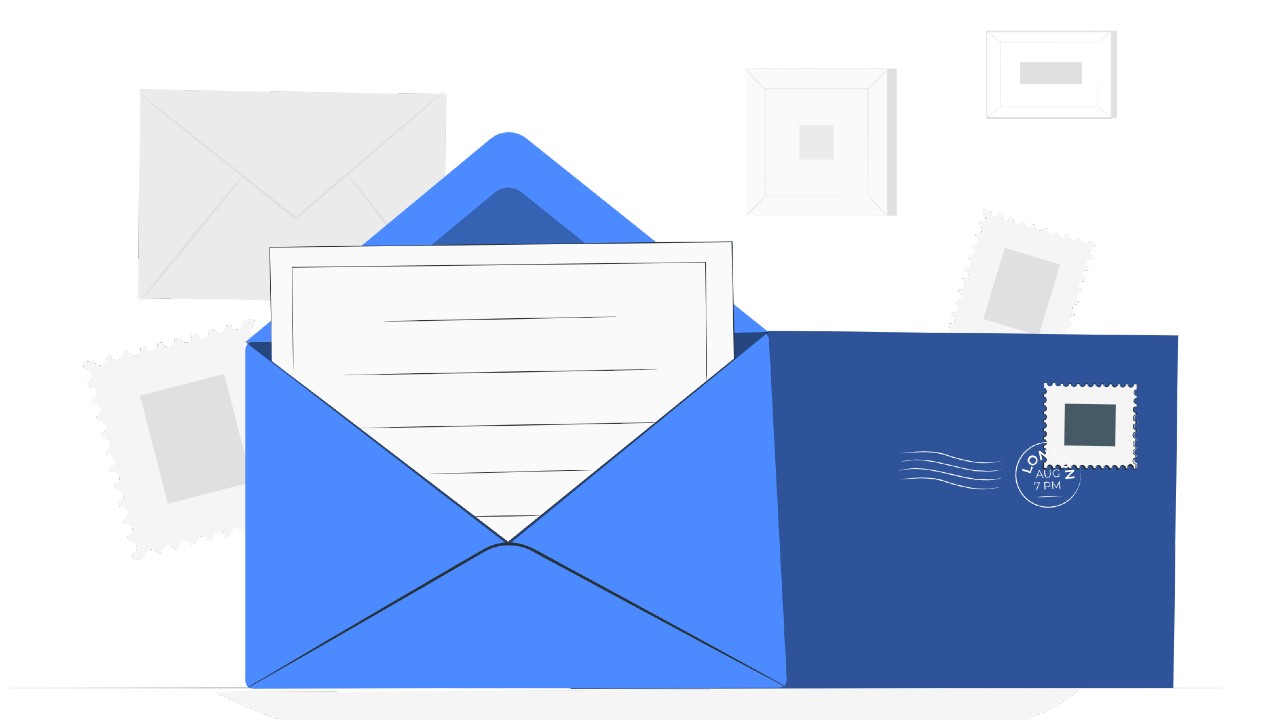 But first, here's an interesting fact- the envelope market in Canada grew to $22.3 million, which is a 2.7% jump from $21.7 million in 2020. Hence, it is evident that businesses still use envelopes and mail their items instead of exchanging emails for everything.
At PostGrid, we get several questions from clients enquiring about what is the standard business envelope size. Naturally, there is no one correct answer because it depends on several factors.
In this blog, we hope to answer their questions and discuss in-depth details about the standard envelope size. Also, it will allow the readers to choose the correct envelope according to their mailing needs.
What Is The Size of the Standard Mailing Envelope?
Most people imagine the standard envelope to be a size #10. It makes up almost all the bills, forms, and informal correspondence you receive. Also, companies prefer the #10 envelope to mail their compliance and transactional items.
This standard letter envelope size may have a plastic window to showcase the recipient's delivery address. And it typically has a square or point-shaped flap. You can get these envelopes from any office supply store or purchase them at bulk rates from online shops.
Canada Post also has specific guidelines for using standard envelope sizes in Canada, and they are:
The

Canada Post standard envelope size

should not exceed 9.6" x 6.1" or 245 mm x 156 mm. Furthermore, they should weigh 50 g or less. You can avail of the minimum postage fee if your envelopes are within these specifications.

Mailing oversize or non-standard envelopes cost more because they exceed the Canada Post prescriptions. The dimensions for oversize envelopes cannot be more than 15" x 10.6" or 380 mm x 270 mm.
Even if Canada Post has a lot of rules and regulations, there is no standard envelope size. There are various types of objects or documents you may need to mail, which vary in size and shape. Hence, envelopes also come in different sizes, materials, and shapes to help you ship items flexibly.
What Are The Different Standard Envelope Sizes in Canada?
We have listed all the popular envelope sizes you can use for sending and receiving different types of correspondence:
Business or Commercial Envelopes
A basic example of a commercial envelope is the #10 standard envelope size. Businesses use it for sending transactional and direct mail, like
Monthly

statements

Invoices

and bills

Cheques

Contract agreements or renewals

Tax forms

Other legal documents, etc.
You can specifically use these envelopes for mailing because they offer convenience and cost-effectiveness. Also, their dimensions suit the most common paper sizes. You may fold your letterheads and other standard-sized documents into three-thirds to neatly fit them into the standard envelope sizes.
Also known as regular envelopes, they have an open end with square or pointed flaps. You can get them in off-white, white, and grey, but there are other choices you can consider. Don't forget to buy recycled paper-made commercial envelopes that are now widely available.
Here's a regular or standard letter envelope size Canada chart:
| | | |
| --- | --- | --- |
| Envelope Name | Standard Envelope Size | Maximum Insert Size |
| 6½  | 6.25" x 3.5625" | 6" x 3.3125" |
| 6¼  | 3.5" x 6" | 3.25" x 5.75" |
| 6¾  | 3.625" x 6.5"  | 3.375" x 6.25" |
| 7 | 3.75" x 6.75" | 3.5" x 6.5" |
| 7¾ (Monarch) | 7.5″ x 3.875″ | 7.25″ x 3.625″ |
| 8⅝  | 3.625" x 8.625" | 3.375" x 8.375" |
| 9 | 3.875" x 8.875" | 3.625" x 8.625" |
| 10 | 4.125" x 9.5"  | 3.875" x 9.25" |
| 11 | 4.5" x 10.375" | 4.25" x 10.125" |
| 12 | 4.75" x 11" | 4.5" x 10.75" |
| 14 | 5" x 11.5" | 4.75" x 11.25" |
You may have noticed that most of these envelopes have the Canada Post standard shipping envelope size. Hence, you can use them for shipping without tampering with the dimensions of your mail items. Some commercial envelopes have special features, like pre-moistened adhesive flaps to help you seal them effortlessly and conceal security tint.
How Should Businesses Use Commercial or Regular Envelopes?
Marketers can use

standard envelopes sizes Canada

to send personalized promotional letters to prospective and existing customers. Remember that they represent your brand and need to look professional and elegant.

Your accounts department may use commercial envelopes to send invoices, credit reminders, etc., for smooth revenue operations.

You can also add a

marketing

message to your transactional envelopes to cross-sell items and boost repeat business.

Nonprofits can use the

standard size envelope Canada Post

to save on

postage

and increase response ratios.
Booklet Envelopes
Booklet envelopes help you ship items without folding them, although you may need to fold some if you select smaller sizes. The standard-size envelope enables you to mail thick and large-sized articles that you cannot fit inside regular envelopes, including
Booklets

Brochures

Catalogues

Annual reports

Photographs

Sales literature, etc.
The most commonly-used variant of booklet standard envelope sizes is 12" x 9", which you may use for sending A4 papers. Booklet envelopes differ from regular envelopes because they are open-sided and have double-sided seams. The opening flap is on the longer side of the envelope, enabling you to stuff your articles inside without trouble. They might have a tie or clasp closure for filing or a tear closure for mailing.
Booklet envelopes look very formal and help you create branding opportunities. They offer many standard envelope sizes Canada to communicate with high-end accounts and drive more engagement.
The best part is that you can get customized booklet envelopes according to your mailing volume. You can decide whether you need window or flat envelopes with printed addresses. Luckily, you also get many kinds of window choices, from small-corner windows to larger showcase ones.
Also, note that you can get booklet-style standard envelope sizes of paper or cardboard for additional rigidity. Select cardboard envelopes if your items are heavy or if you have to mail them to faraway locations.
Find the standard envelope size for booklet envelopes below:
| | | |
| --- | --- | --- |
| Envelope Name | Standard Envelope Size | Maximum Insert Size |
| 6 | 5.75 x 8.875 | 5.5 x 8.625 |
| 6½  | 6 x 9 | 5.75 x 8.75 |
| 6⅝  | 6 x 9.5 | 5.75 x 9.25 |
| 9 | 8.75 x 11.5 | 8.5 x 11.25 |
| 9½  | 9 x 12 | 8.75 x 11.75 |
| 10 | 9.5 x 12.625 | 9.25 x 12.375 |
How Should Businesses Use Booklet Envelopes:
Booklet envelopes have a lot of space on the outer cover. Thus, try adding your contact information and brand logo on the outside to make efficient use of that space and make your envelopes more engaging. You can also add teasers to give recipients a hint of what is inside.

The

standard letter envelope size

for booklet-style envelopes is large. You can avoid using the smaller ones that need you to fold documents.

Use display windows if you want to ensure that recipients know the contents before opening the envelope. Therefore, you can guarantee they don't discard the mail pieces without reading them.
Catalogue Envelopes
The standard envelope sizes for sending catalogues and similar items are catalogue envelopes. They are single-side seam, centre-seam, and open-end to help you send books or documents without any creases.
Often, businesses use them to ship crucial mail pieces, including insurance information, policy mailers, and house documents. Most catalogue-style envelopes also have insulation, like bubble wrap, to protect the contents.
Catalogue envelopes are also commonly available in the 9" x 12" size, enclosing A4 papers properly. The differentiating factor of catalogue envelopes is that the open flap is on the shorter dimension. Thus, they are vertical, unlike the other standard envelope sizes Canada.
Typically, catalogue envelopes are available in a deep yellow shade, but white, grey, and other colours are also not uncommon. You have several options to select from, depending on the window type, standard envelope size, colour, and material. Also, choose an ideal closure mechanism: an ungummed, pressure-sensitive, metal clasp, or remoistening seal. There are also a few clasp choices as an alternative to gum closure.
Use catalogue envelopes for shipping bulky items, like
Oversize booklets

Product catalogues

Documents with multiple pages

Magazines

Prospectuses

Trade event directories

Sales literature

Reports, etc.
Here's a chart for catalogue-style envelope sizes:
| | | |
| --- | --- | --- |
| Envelope Name | Standard Envelope Size | Maximum Insert Size |
| #6 x 9 | 6" x 9" | 5.75" x 8.75" |
| #9 x 12 | 9" x 12"  | 8.75" x 11.75" |
| #10 x 13 | 10" x 13"  | 9.75" x 12.75"  |
How Should Businesses Use Catalogue Envelopes?
Opt for the 10 x 13 envelopes for more space and extra protection. They help you stand out from the other mail items on a desk or in a mailbox. 

Businesses can use these

standard envelope sizes Canada

to send Registered Mail items that need sturdy packaging.

The numerous closure options help you make your catalogue envelopes secure enough to send sensitive correspondence to your clients and third parties.
Announcement Envelopes
Sometimes, you may have heard of A-style envelopes when you need to send holiday greetings to a cousin or a get-well-soon postcard to a friend. They are known as announcement envelopes. And you can use them to mail personal correspondence to your family and friends.
Announcement envelopes offer standard envelope sizes for all informal communication, irrespective of whether companies or individuals use them. Hence, businesses can use them for shipping advertising materials or a 1:1 appreciation letter to customers. More examples of using this standard envelope size are
Notecards

Decorative stationery

Birthday and anniversary cards

Invitations

Save-the-dates, etc.
A-style envelopes close lengthwise, with the open side having a square, deep flap. They are available in many paperweights and colours. So, you can select them according to your mail contents. You may also find a standard letter envelope size with the outer envelope and a paper lining on the inside, highlighting a different texture.
Below, we have enlisted the usual sizes for announcement envelopes:
| | | |
| --- | --- | --- |
| Envelope Name | Standard Envelope Size | Maximum Insert Size |
| A2 | 5.75" x 4.375" | 5.5" x 4.125" |
| A6  | 6.5" x 4.75"  | 6.25" x 4.5"  |
| A7 | 7.25" x 5.25"  | 7" x 5" |
| A8 | 8.125" x 5.5"  | 7.875" x 5.25"  |
| A10 | 9.5" x 6" | 9.25" x 5.75"  |
How Should Businesses Use the Announcement Standard Envelope Sizes?
A-style envelopes have a lot of scope for creativity and innovation, making them apt for sending marketing materials. Companies can add customized texts and eye-catching graphics on the outside to make them more appealing and result-bearing.

Also, they are perfect for

sending appreciation letters to employees

and customers. It helps make them feel special and retain them for a long time.

You can also try experimenting with different colours, coating options, and textures to determine which combination attracts more results.
Baronial Envelopes
Baronial standard envelope sizes are also for sending personal mail items, like invites and greeting cards. But there is a difference between baronial and announcement envelopes: the open flap. Announcement envelopes have square flaps, while baronial envelopes always have point-shaped flaps.
There are several varieties available when we talk about the depth of the flaps. Hence, you can order custom standard envelope sizes Canada according to your colour, paper type, and flap preferences.
Here is the size chart for baronial envelopes:
| | | |
| --- | --- | --- |
| Envelope Name | Standard Envelope Size | Maximum Insert Size |
| 4 Bar  | 5.125″ x 3.625″ | 4.875″ x 3.375″ |
| 5 Bar | 5.625″ x 4.125″ | 5.375″ x 3.875″ |
| 5½ Bar  | 5.75″ x 4.375″ | 5.5″ x 4.125″ |
| 6 Bar | 6.5″ x 4.75″ | 6.25″ x 4.5″ |
| 7 Bar | 7.5″ x 5.5″ | 7.25″ x 5.25″ |
How Should Businesses Use Baronial Envelopes? 
Now that you know

what is the size of an envelope for standard postage

, you can make more informed decisions regarding mailing. Try to check the aesthetic options and rates of the announcement and baronial envelopes to see which suits your needs better.

Baronial envelopes have point flaps, making them look fancier. Hence, you can use these envelopes to get in touch with your existing customers to boost customer retention and upsell ratios. If you want to contact someone for the first time, go for A-style envelopes that balance formal and informal communications.
Remittance Envelopes
Remit envelopes are among the most popular standard envelope sizes in the US and Canada. They help businesses get more responses by offering recipients a cost-free and effortless way to reply.
Typically, nonprofit organizations and subscription-based companies use remit standard envelope sizes. It helps donors send a cheque to the charity easily without going anywhere. They can simply place the remit envelope in their mailbox, and the carrier can collect it from there.
Furthermore, remit envelopes offer more security than postcards because they can conceal the inside contents. Hence, people are more willing to provide personal information via these envelopes.
You may have received magazines with a standard envelope-size remit card between the pages. The envelope is pre-addressed and pre-stamped to help readers save time and respond with almost zero effort. However, they must seal the envelopes properly to avoid the contents from getting lost or stolen.
Most churches, schools, nonprofit clubs, etc., also employ the remittance standard envelope size to receive donations.
The good news is that you can customize remit envelopes for every campaign using marketing automation to send traditional mail. Also, direct mail services like PostGrid can help you track your campaign results using remittance standard envelopes sizes Canada.
Hence, most companies also use remit envelopes for checking their campaign performance more systematically.
Find below the different remit envelope sizes:
| | |
| --- | --- |
| Envelope Name | Standard Envelope Size |
| #6¼  | 3⅕" x 6¼" |
| #6¾  | 3⅝" x 6½"  |
| #9 | 3⅞" x 8 ⅞"  |
How Should Businesses Use Remit Envelopes?
All companies can send remittance envelopes with direct mail marketing items to boost conversions. For instance, you can ask customers to fill enclosed survey form to get a small discount or cashback, which they can send back using remit envelopes.

Sometimes, businesses also encourage the recipients to write their order on a page and send it to them via remit

standard envelope sizes

. Thus, people don't need to sign up for an account on their websites and enter the shipping details. They can place an order effortlessly, helping your company increase sales.

You can get remittance envelopes in many textures and colours to tempt the recipients even more to respond.
Some direct mailing automation solutions like PostGrid help you prepare and send remittance standard envelope sizes Canada without wasting extra time. They allow you to send Business Reply Mail (BRM) or remit envelopes via Canada Post. The best part is that you don't need to apply for a permit or complete the paperwork, as PostGrid does everything on your behalf.
Our clients often ask us about using standard envelope sizes for sending BRM and the other requirements they need to fulfil. Most of them had no idea that they need not worry about these things anymore.
The President of the Marketing and Sales department of a company in the eCommerce industry wanted to know how to acquire a BRM permit. They had sent many mailers with trackable QR codes and personalized URLs using PostGrid's direct mail API. But, they wanted to diversify their response mechanism further by adding the remit standard envelope sizes in the mix.
A dedicated account manager from PostGrid was able to help them with their plans. Since we do all the legwork, they could start conducting BRM campaigns within a few days. Also, they could view their campaign analytics and reports by navigating their dashboards. Today, this client ships around 3,000 to 4,000 mailers monthly and has a complete record of everything at their fingertips.
Window Envelopes
Window envelopes carry one or multiple openings on the front cover of the standard envelope sizes Canada. Usually, businesses use single window envelopes that allow the mailing address to show through. Thus, they don't need to print them on envelopes. Double-window envelopes help highlight the return address, helping postal workers to return the items in case of non-delivery.
There are also full-face envelopes having a large window displaying the entire front page of the document. Though some companies might use them, you need to be careful not to cause a data breach.
Window-style standard envelope sizes are prevalent everywhere, primarily for sending:
Cheques

Utility bills

Statements

Invoices

Other documents
Avoid using window envelopes for marketing and informal communication because they look very commercial. Hence, it can interfere with your mailing purpose.
Please find the standard envelope sizes Canada for window envelopes below:
| | |
| --- | --- |
| Envelope Name | Standard Envelope Size |
| #6¾  | 3⅝" x 6½"  |
| #8⅝  | 3⅝" x 8⅝"  |
| #9 | 3⅞" x 8⅞"  |
| #10 | 4⅛" x 9½"  |
How Should Businesses Use Window Envelopes?
You may use them when you don't have the time or resources to print mailing addresses on the envelopes. Some businesses might use labels, but they are also time-consuming and costly.

Also, window envelopes are an excellent way to make your items look more significant than the other mail pieces they receive. People tend to give window envelopes more attention because of their appearance.
Specialty Envelopes
Specialty envelopes allow you to fulfil the marketing, sales, and communication goals that standard envelope sizes can't. They provide custom envelope designs to help you suit your business objectives better.
Also, most specialty envelopes have a unique material and design than standard envelope sizes Canada. For instance, you can use jewellery envelopes to mail parking tickets, jewellery items, etc. Or, you may use other specialty envelopes, including
Employee record envelopes

Job ticket envelope

Policy envelopes

Door hanger envelopes, etc.
It depends on your office materials supplier because not all vendors have the same type of specialty envelopes. Also, you cannot dictate their standard letter envelope size because they are often customized.
Square Envelopes
Canada Post considers square envelopes as non-standard and charges more for them. The Post Office is very clear about what is the standard envelope size for mailing. Hence, you need to ensure that you follow the guidelines, irrespective of the different types of standard envelope sizes you select.
Yet, many companies use square envelopes because they are stylish and appealing to their audience. Their symmetrical layout sets them apart from commercial and other standard envelope sizes Canada.
The sizes for square envelopes range from 5" x 5" to 13" x 13". You can use them for informal mailings, commercial announcements, social invitations, etc.
How Can PostGrid's Print and Mail Solutions Allow Companies to Ship Their Items Effectively?
PostGrid's print and mail API helps businesses identify the standard envelope size that best fits their direct mailing requirements. It offers plenty of features to enable them to design, print, assemble, and mail different types of items.
We majorly serve these sectors including others:
Real estate

: PostGrid's automated

print and mail services

allow

real estate

agents to use the

standard envelope sizes Canada

to ship purchase agreements, disclosure reports, agreements, etc., to their clients.

Healthcare

: Clinics, hospitals, and other

healthcare

firms ship medical records, diagnostic reports, discharge summaries, patient statements, bills, etc., to patients. Typically, they use commercial

standard envelope sizes

to mail their items. But, they also need catalogue envelopes to send X-ray scans and other documents.

Retail and eCommerce

: These companies usually use PostGrid's direct mailing services to ship customer statements, invoices, and marketing mailers. Thus, they can experiment with baronial and announcement envelopes with varying colour combinations. 

Financial services

: The

financial services

industry is heavily regulated and needs to follow strict data security measures. Thankfully, PostGrid can help them send their documents in the secure

standard mailing envelope size

.
You can sign up on PostGrid in only a few seconds and start mailing your documents legally and safely with us. Here are some of our most helpful features to give you a gist of how we can help your business conduct effective and affordable campaigns:
Design templates

: You can use one of our

pre-built templates

for your mailers and envelopes of the

standard envelope size

. They are downloadable in PDF and HTML formats and allow you to get your artwork ready without hiring a graphic designer.

Address standardization

: Once you know

what is the size of a standard business envelope

and already have your artwork, you need to compile a mailing list. Though some businesses have in-house lists, they still need to check them for errors and outdated data. PostGrid makes it possible to cleanse your old lists using

address verification

or build new targeted lists for your campaign.
Customization options

: With PostGrid, you can choose the

standard envelope sizes Canada

based on your campaign volume, budget, and objectives. Also, you can avail of several other customization options for finishing, inserting texts,

variable data printing

, etc.

Tracking progress

: You may track the status of your campaign in real-time using your dashboards. It allows you to be updated and conduct other related activities accordingly.
Here's what our customers say:
"My business was going through a slowdown the past year, and I was looking for a robust direct mail solution provider to advertise my new range of products. At the same time, I came across PostGrid, and its API helped me reach over 1500 prospects within a few days. After getting good results, my team and I decided to increase the number of mailings, and the results were excellent. PostGrid's API is easy to operate and takes little time to place orders."
Partner and Marketing Chief.
Conclusion
There are numerous standard envelope sizes in Canada to confuse you. Some are best for sending personal messages, while others help you appear more professional. Also, every envelope style dictates the weight and dimensions of your items. Hence, you need to select the appropriate envelopes to help you transport your mail pieces to their destinations safely.
Ensure that you don't stuff too many items in the same envelope because it can lead to tears during transit. Instead, switch to sturdier standard envelope sizes like booklets and catalogue envelopes having more space.
However, keep your costs in mind because every envelope style has a different rate. Naturally, commercial envelopes are the cheapest because they are the basic ones. Alternatively, A-style and baronial standard envelope sizes can be expensive because of their fanciness.
PostGrid's direct mail API and software can help you send items using the best-quality envelopes. Thus, you can increase your customer acquisition and retention rates by only automating your offline mailing campaigns.
Request a demo now to see how our API helps you send your marketing and transactional mail pieces using the standard envelope sizes in Canada.