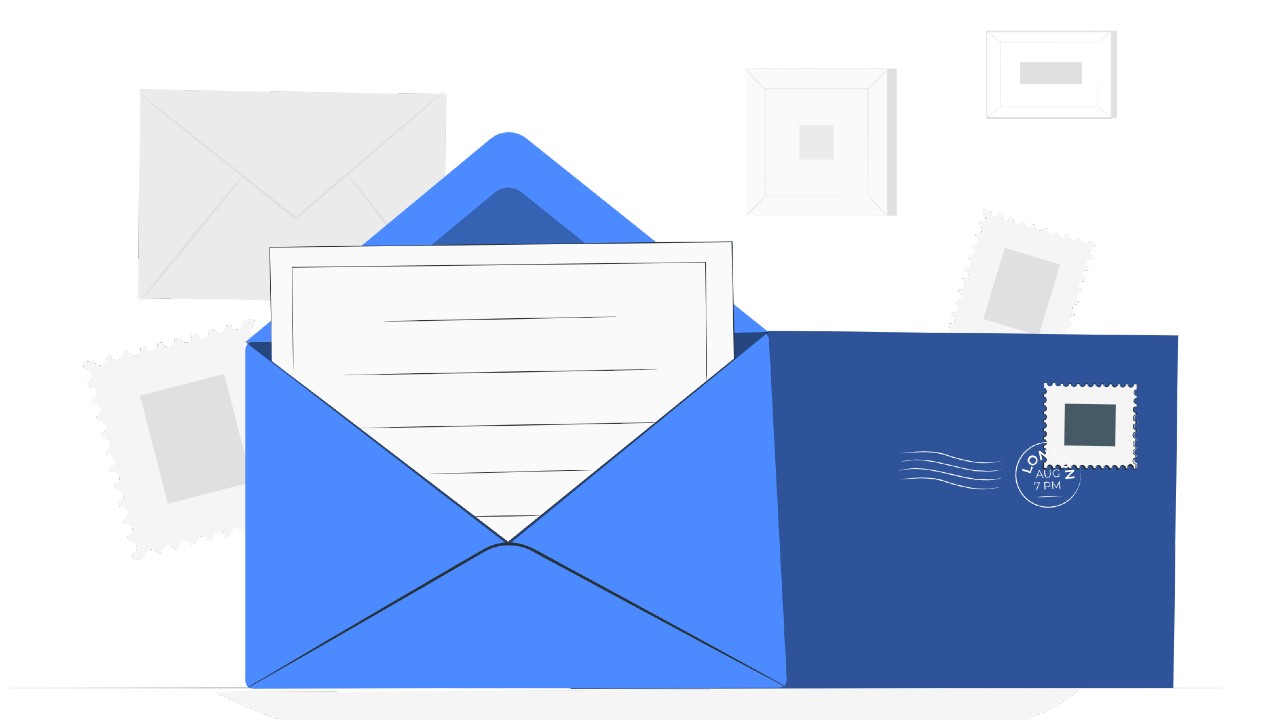 Standard Envelope Weight Canada: How to Decide Which Weight Is Best for You?
Generally, bond paper, business envelopes, letterhead, etc., weigh between 16 to 36 lbs. Card stock is a little heavier and can weigh up to 50 lbs. If you want to select the standard envelope weight, 20# is one that most businesses commonly use.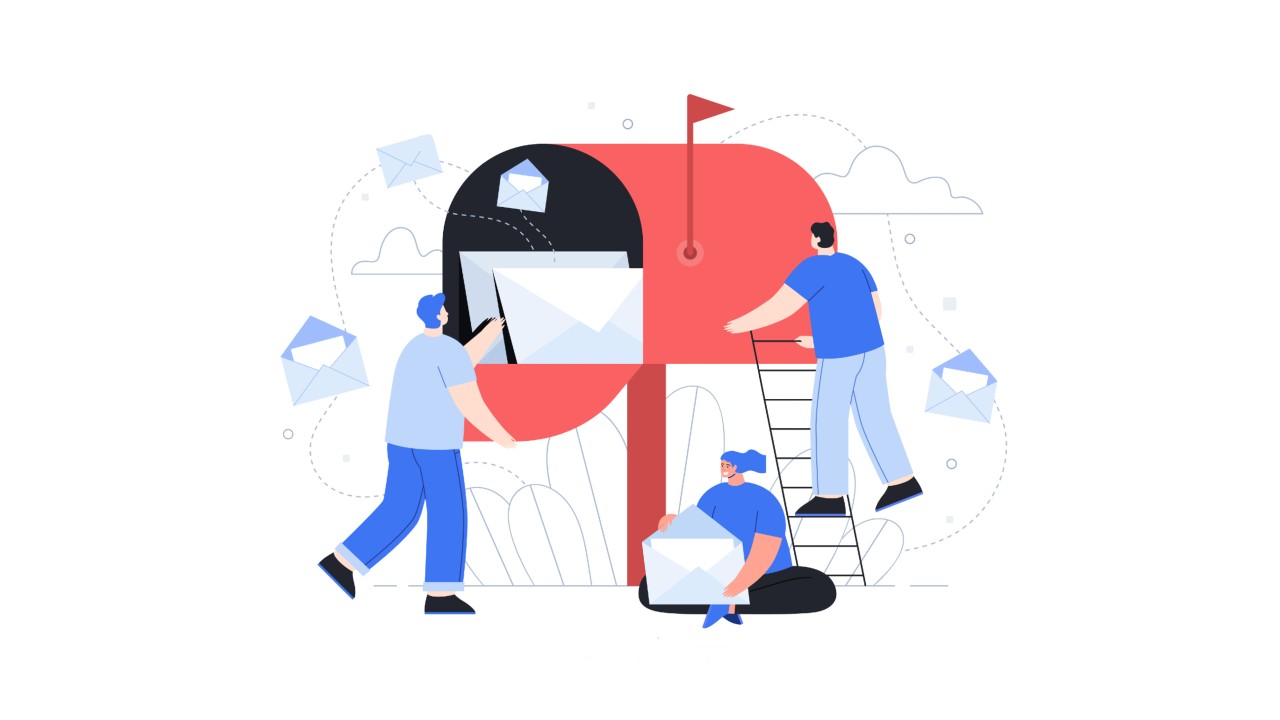 Here are some basic facts: The heavier your envelopes are, the higher postage you must pay. But, heavy paper stock creates a better impression and depicts professionalism, which is why most businesses use it. 
Read on to know the Canada Post-prescribed weight of a letter envelope you should follow to pay less postage and mail speedily! 
How Much Do Envelopes Weigh?
A typical envelope measures 4.125" x 9.5" and weighs 6.75 g. But, a sheet of paper is usually around 4.5 g, so a postal envelope weighs nearly 11.25 g while mailing. 
You may have heard the #10 envelope type for shipping letters. It is of the standard envelope weight of 6.75 g, made with the typical 20# paper stock. 
To understand the weight of standard envelopes and letters better, let us first learn about a base weight. It is also known as basis or substance weight which depicts the total weight of all the fibres in a paper sheet. You can calculate it as 500 sheets of 17" x 22" paperweight. Thus, a 20# paper envelope is equivalent to the weight of 500 17" x 22" paper sheets, not the 6.75 g of a #10 envelope. 
What Is the Canada Post Standard Envelope Weight?
The Post Office has numerous specifications regarding the shipping of letters. It divides your standard envelope measurements into two categories, Standard and Non-Standard and Oversize.
You can use a single stamp to mail letters of the standard weight of a letter envelope, which is 50 g or less. This category offers the lowest letter shipping rates! And it is sufficient to send single-page or two-page letters as long as you use a lightweight paper stock.
The maximum dimensions of Standard envelopes are 9.6" x 6.1" or 245 mm x 156 mm. But, postcards and cards to the USA or other countries should not exceed 9.2" x .7" or 235 mm x 120 mm.
You may avail of several benefits using the standard envelope weight, like low postage, faster deliveries, etc. Also, you can stuff and ship many items inside these envelopes, like
As said earlier, you may need to limit the number of pages to balance the weight, but it's worth it. 
You are eligible to use the Non-Standard and Oversize option if your mail weighs even a bit more than the weight of a standard envelope and letter item. These envelopes fall within the weight category of 0 to 500 g. Hence, you can ship multiple-page letters or heavier paper stock using the standard envelope weight and size.
The maximum dimensions for sending Non-Standard and Oversize envelopes are 15" x 10.6" or 380 mm x 270 mm. Please note Canada Post labels any mail piece that falls outside these dimensions as parcels. Thus, you may need to pay for parcel services instead of Lettermail rates.
Though the postage for this category is a little higher than the standard envelope weight, it's helpful sometimes. For example, you can mail heavier, oversize postcards to make an excellent first impression and convert more prospects in a campaign.
Common Envelope Weights and Use Cases
Sometimes, you may not follow the standard envelope weight and size specifications by Canada Post. Your mailing objectives and contents decide which envelope to use and when.
Here are the commonly-used envelope sizes and weights in Canada:
| | |
| --- | --- |
| Weight of a Letter Envelope | Basis Weight of Paper Stock |
| #9 envelopes | 20# to 24# |
| #10 envelopes | 20# to 24# |
| 6" x 9" envelopes | 24# to 28# |
| 9" x 12" envelopes | 24# to 28# |
| 12" x 15½" envelopes | 28# |
#9: Several organizations, like

insurance

agencies,

healthcare

firms,

educational

institutions, etc., use #9 envelopes. It is best suited for mailing letters to clients, customers, parents, etc. Typically, you can fit up to two pages inside this standard envelope weight for smooth shipping. 

#10: #10 envelopes are best for sending

Business Reply Mail

, prompting recipients to respond using them. This weight of standard envelope and letter category is also helpful for shipping invoices, receipts, etc.

6×9: The 6" x 9" envelopes fit several items, like reports,

brochures

, invitations, postcards, booklets, etc. Their size is perfect for sending mail pieces that require a little more room than the standard envelope weight but still fall in the Canada Post Standard category. 

9×12: These envelopes fall under the Non-Standard and Oversize category but are ideal for shipping huge items. For example, you can use 9" x 12" envelopes to send magazines, lightweight books, multiple-page letters, etc. 

12×15.5: The 12" x 15½" envelopes can accommodate

catalogues

, booklets, etc. However, they can be expensive, so use them only when you don't have other choices.
Significance of the Standard Envelope Weight and Other Factors
Your envelope weight decides how much you must pay for shipping an item. Moreover, it also dictates the mailing classes available for you, like Lettermail, Priority, Xpresspost, etc.
Several factors determine your postage with the weight of a letter envelope, like
Shape
Often, we get questions about using square-shaped envelopes. We get that they look unique and appealing, primarily to send marketing letters. However, they fall under the Non-Standard and Oversize category, even if their weight is less than 50 g.
Canada Post charges extra for square envelopes because it takes them more time to process and deliver. The postal equipment is pre-built to sort rectangular envelopes, so square envelopes cannot go through these machines. Thus, Canada Post employees need to sort them manually even though they are of the standard envelope weight—hiking the rates and delivery times.
Distance
The mailing distance also makes a significant impact on your envelope postage. Hence, sending letters of the standard weight of a letter envelope cannot decrease your postal fees if you want to ship something across the country.
It is easier and cheaper to mail envelopes from one metropolitan area to another. Also, the delivery windows are relatively shorter. However, shipping nationally or sending mail to rural, weather-challenged locations takes time. You may end up paying a lot more for mailing to these places.
Luckily, using the standard envelope weight can at least guarantee that you don't burn a hole in your pockets. If you are concerned about delivery times, use PostGrid's direct mail services. Our 2-business day and dedicated SLAs can help you draft and print your letter envelopes quickly and affordably.
Mailing Class
Yes, the weight of a letter envelope decides which mailing class is best for you. But, you cannot miss out on the part where the shipping option itself affects the postage. Thus, try aligning your envelope sizes and Canada Post options to give you the best postage prices.
How Can PostGrid's Direct Mail Solutions Allow You to Use the Standard Envelope Weight?
Often, you may plan on keeping your envelope weight low and paying less postage but cannot go through with it. Perhaps, your printer used a heavier paper stock, or the envelopes you bought from the stationery shop weren't less than 50 g. 
The point is- it can be hectic to take care of these things every time you want to ship something. Imagine you closed a profitable business deal with a client and need to send a proforma invoice. But, you are concerned about envelope sizes and paper weight. Way to kill the mood, right?
PostGrid helps you forget the weight of a letter envelope or other logistics decisions. Instead, our direct mail API allows you to conduct well-crafted and result-bearing mailing campaigns. You can send as many letters or other items as needed using the standard envelope weight and size. 
Our solutions ensure everything is according to the Canada Post guidelines—to help you avail of postal discounts and other benefits!
Here are some examples of what you can send using PostGrid:
Letters: Marketing letters are personalized and response-driving! Luckily, our automated

print and mail

solutions allow you to draft such letters in a few easy steps and get them to the Post Office in only two business days. 

Postcards: Businesses can send postcards to promote their products, invite clients to an event, onboard new customers, etc., using PostGrid. The best part? You don't need to think about the standard envelope weight or postcard dimensions even once while planning a campaign. 

Flyers

: Send dual-sided, coloured mail pieces to influence your prospects and convince them to complete the CTA. 

Newsletters: Newsletters are the powerhouse of knowledge to let customers know about your industry expertise. PostGrid enables you to send newsletters consisting of the latest news, crucial tips, how-to's, etc., using the appropriate weight of a letter envelope and correct sizing. 
Are you interested in a demo to see how PostGrid helps use the standard envelope weight without you doing anything? Click here.