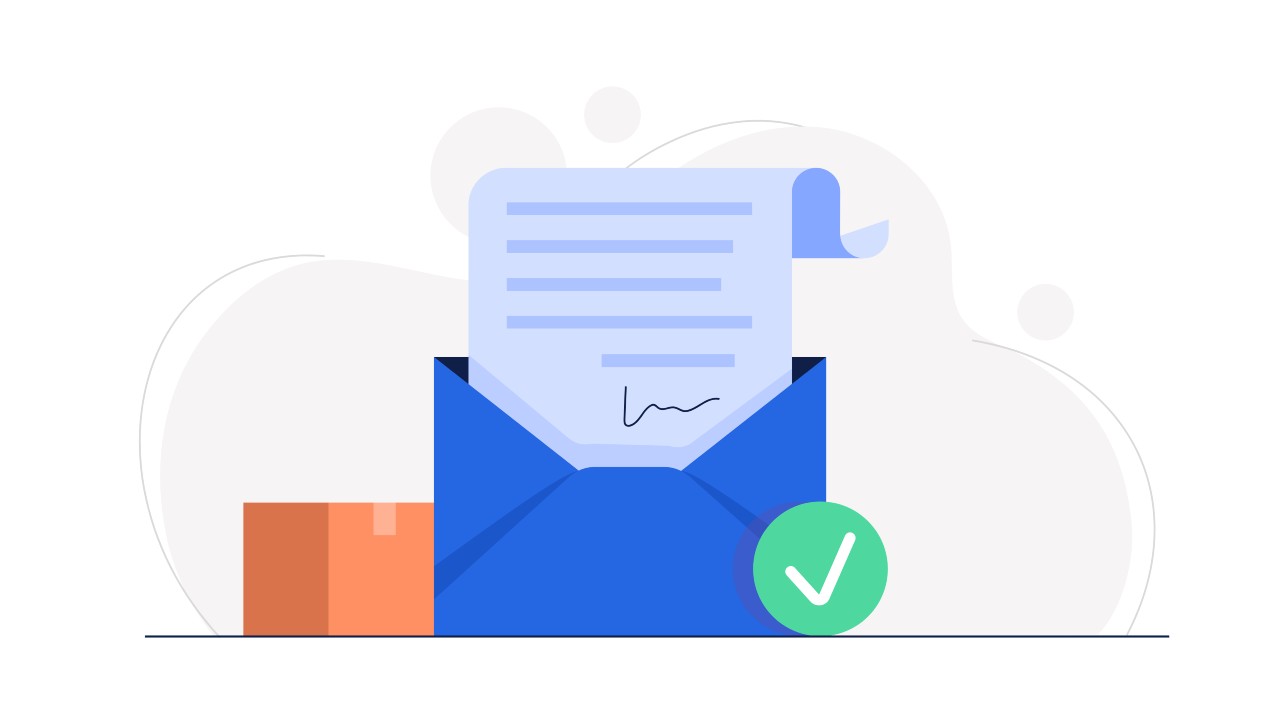 Canada Post Lettermail: How to Get Started
Canada Post offers a plethora of mailing options to mail nationally and internationally. Hence, it can be hard to select a service that best suits your needs.
Today, we will discuss everything about a particular Canada Post Service- Lettermail!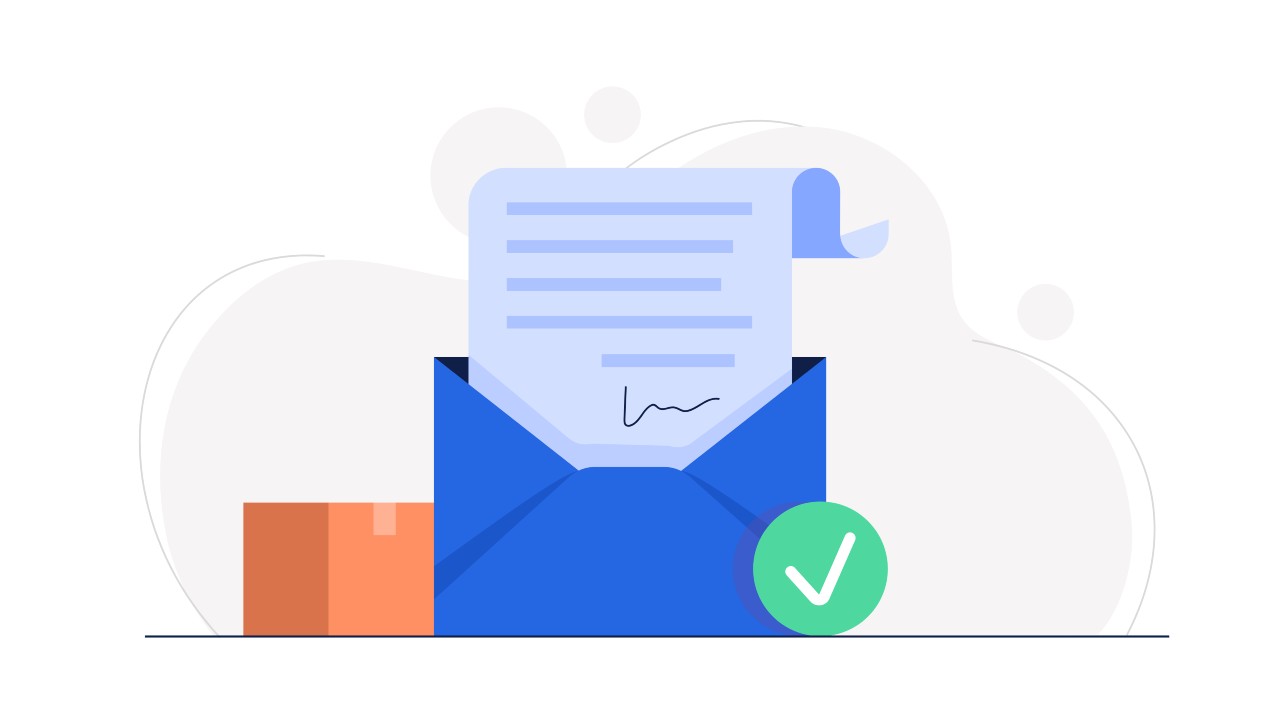 But, what is Canada Post Lettermail?
As the name goes, it is ideal for sending personal and business letters and other documents throughout Canada.
It is the most convenient and cost-effective way of sending items, like:
Personal messages

Invoices

Letters

Statements, etc.
Apart from these items, there are several more Canada Post Lettermail examples that we will talk about further.
Let's dig into our Canada Post Lettermail guide!
Types of Lettermail Items
Apart from letters and postcards, there are several more things you can send out as Lettermail. Find some examples below:
Notices of voting for municipal, provincial, and or federal events
Flexible magnets of any type

Quarterly, semi-annual, and annual business reports

Self-mailers

Receipts (or any other documents containing financial information)

Dry biological specimens

DVDs or CDs (you must submit them to Canada Post for testing before mailing)

Mail items that meet the necessary qualifications. 
Also Read: Postcard Delivery Time, Bulk Delivery Time
Lettermail is divided into two categories, and they are:
Standard Lettermail
Standard Lettermail Canada Post includes all the items that fit the Lettermail size and weight guidelines. 
Other Lettermail
It is further categorized into
Non-standard

Oversize Lettermail
Other Lettermail consists of mail pieces that don't match the size and weight guidelines.
In other words, Canada Post Non-Standard Lettermail includes items that do not qualify as standard. 
Please note that Canada Post uses the terms Other Lettermail and Non-standard Lettermail interchangeably.
Below are some items that can be mailed only as Other or Non-standard Lettermail:
Loose coins (some coins are accepted as Standard Lettermail if properly enclosed)

Bottle caps

Foodstuffs

Jewelry

Glass

Liquids

Keys

Pencils

Powders

Pens

Seeds

Perishable and fragile items

Items that damage the Canada Post automated equipment

Items that can cause any injuries to postal workers
There are different Canada Post Lettermail rates for standard and non-standard categories. Also, the maximum size and weight limits are different for both.
Also Read:
What is Overnight Mail Cost?
How to Send Lettermail in Canada?
You can purchase postage stamps for Lettermail Canada Post at any postal outlet. Or you can print postage on your items through a postage meter or indicia.
If the printed or affixed postage is enough, you may deposit your items:
At a nearby Post Office

At a local deposit location (only for commercial customers)

In your community mailbox

In a

Canada Post Lettermail box
Delivery can also take place through a container or general delivery. You can only drop off mail pieces with a postal indicia at a deposit location. There are several deposit locations for mailers throughout Canada, like:
Corporate Post Offices

Receipt Verification Units (RVUs)

Commercial Deposit Centres (CDCs)
The above deposit locations are allocated to companies depending on their mailing volume, type, and postal code.
Please note: Canada Post processes your items on the next working day, if:
You deposit items after the

Canada Post mail hours

or cut-off time (for commercial customers)

You deposit them after the final collection time on the letterbox
Canada Post delivers Lettermail items to:
The doorstep of the recipient

Group mailboxes

Community mailboxes

Post Office or PO boxes

Condominiums and apartments

Rural mailboxes. 
However, before you send anything via Lettermail, you should know the Canada Post mail address format.  Using the correct format helps postal workers deliver your mail piece without any delays.
Canada Post Lettermail Format
Find below the address guidelines that mailers need to follow while addressing Lettermail items:
Civic Address
It is the most common type of mailing address in Canada and has only three lines:
The recipient's name

Civic address (community or street name)

Municipality name, territory or province abbreviation, and postal code
But, civic addresses may have extra lines to make them more accurate, like:
Business name

Additional delivery details (e.g., department name, suite number, floor, etc.)
Always mention the company name on the second line below the recipient's name. You may add additional details on the third line of your mailing address.
We have added an example of a properly-formatted civic address below:
Claire Wilson
486 Yonge ST
Toronto ON M4W 1J7
Zack Lee
Eat-fill Restaurants Inc
HR Department
10-897 Rose ST
Regina SK S4P 3Y2
There are also rural civic addresses in Canada that have rural postal codes. Here's an example:
Josh Murphy
123 First AVE NE
Glendon AB T0A 0A3
Postal Box Address
Instead of the civic address, Postal Box addresses have the Postal Box number followed by the station information on the second line. 
Here's how you draft a Postal Box address:
Liam Gauthier
PO Box 7002 STN K
Blue River BC  V0E 1J0
You may also mention a civic address in a Postal Box address. Please refer to the example below:
Benjamin Moore
293 Bayfield ST
PO Box 56 STN OP
Barrie ON  L4M 4S7
If you have additional address information then add it below the recipient's name. 
Rural Route Address
A rural route address contains a Rural Route Identifier followed by the station information. Below is an example:
Jerry Brown
RR 8 STN A
Wetaskiwin AB  T9A 1N8
If a Rural Route address also has a civic address, you can add it on the second line and push other details to the third line. 
General Delivery Address
General Delivery addresses contain:
The recipient's name (first line)

General Delivery Identifier, station information (second line)

Municipality, province or territory, postal code (third line)
Military Addresses
Military addresses should include the following details:
Recipient's rank, initials, name (first line)

Mess or section number (second line)

HMCS (name of the ship), operation, or unit (third line)

Postal Box number STN FORCES (fourth line)

City name, province, postal code (fifth line)
An example of a military address is:
CAPT O.R Wright
Mess #8
HMCS Calgary
PO BOX 566 STN FORCES
VICTORIA BC  V8R 0A4
If you need to write bilingual addresses, insert a black vertical line separating both the addresses.
Methods to Pay for Lettermail Canada Post
Individuals can pay for Lettermail by:
Cash

Credit card

Certified cheque

Money order

Debit card

Postage stamps
Contract customers or business mailers can pay for their postage in the following ways:
Account

Credit card

Debit card

Business cheque

Cash

Meter impression

Postal indicia

Postage stamps (business mailers using Electronic Shipping Tools (EST) cannot use this method)

Money order
Individual consumers cannot use prepaid postage methods like meter impression and indicia. Also, you can pay through money order, debit card, or cash only when you drop off your items at the Post Office.
Now that you know the acceptable payment methods, let's find out how much is Canada Post Lettermail pricing.
Canada Post Lettermail Prices
The Lettermail Canada Post rates differ due to several factors like your postage payment method, item size, and weight. If you don't know how much it cost to ship Lettermail, you can take your items to the Post Office.
Find below the Canada Post Lettermail Costs:
Standard Lettermail
| | | | | |
| --- | --- | --- | --- | --- |
| Weight | Stamps in coils, booklets, or panes | Single-piece stamps | Postage meter | Postal indicia |
| Up to 30 g | $0.92 | $1.07 | $0.90 | $0.92 |
| Between 31 g to 50 g  | $1.30 | $1.30 | $1.28 | $1.30 |
Other (Non-standard and Oversize) Lettermail
| | | | | |
| --- | --- | --- | --- | --- |
| Weight | Stamps in coils, booklets, or panes | Single-piece stamps | Postage meter | Postal indicia |
| Up to 100 g | $1.94 | $1.94 | $1.92 | $1.94 |
| 101 g to 200 g | – | $3.19 | $3.11 | $3.19 |
| 201 g to 300 g | – | $4.44 | $4.36 | $4.44 |
| 301 g to 400 g | – | $5.09 | $4.94 | $5.09 |
| 401 g to 500 g | – | $5.47 | $5.30 | $5.47 |
You may notice that you get a reasonable discount when buying stamps in bulk.
Canada Post Incentive Lettermail
Incentive Lettermail is for mailers who want to mail in large quantities for discounted rates.
Find below the rates for Incentive Lettermail:
| | | | | |
| --- | --- | --- | --- | --- |
| | Up to 30 g | 31 g to 50 g | Up to 100 g | 101 g to 500 g |
| Standard Lettermail | $0.85 | $1.11 | – | |
| Non-Standard Lettermail | – | – | $1.78 | $1.78 plus $0.0074 per g over every 100 g |
Canada Post Letter Mail Sizes
The maximum weight limit is different for both Standard and Non-Standard Lettermail

Standard

Lettermail weight

ranges from 2 g to 50 g, whereas Other Lettermail can weigh up to 500 g

All Lettermail items must measure at least 140 mm x 90 mm x 0.18 mm or 5.6" x 3.6" x 0.007"

Standard Lettermail items cannot measure more than 245 mm x 156 mm x 5 mm or 9.6" x 6.1" x 0.2". If they exceed these dimensions, they are sent under Other Lettermail

Talking of Other Lettermail, there are different minimum weight dimensions for non-standard and oversize items. They should weigh at least 3 g and 5 g, respectively

Their maximum dimensions are 380 mm x 270 mm x 20 mm or 14.9" x 10.6" x 0.8"

Items that exceed the

Canada Post Lettermail dimensions

for this category are treated as parcels
Other Requirements to Send Lettermail
There are other crucial Lettermail requirements that mailers need to consider. Firstly, you should seal all the sides of Standard Lettermail self-mailers and letters.
If you are mailing brochures, newsletters, etc., without an envelope, they are subject to Other Lettermail rates.
You need to wrap all Lettermail items securely to prevent:
Damage to other mail items or postal equipment

Damage or loss of the item

Injury to the postal workers handling them
The location of printing or graphics on a Standard Lettermail piece should not be:
In the postage area

Less than 19 mm from the right side along the bottom
Canada Post Lettermail Delivery Time
The Canada Post Lettermail time is only an estimate as Lettermail deliveries are not guaranteed.
Please find the delivery estimates for Lettermail below:
| | |
| --- | --- |
| Zone | Delivery Standards (no. of business days) |
| Local | 2  |
| Provincial | 3 |
| National | 4 |
However, it depends on whether you are mailing to urban centres, remote areas, or northern regions. Some deliveries take up to 8 business days if you are mailing to rural areas or places that are difficult to reach.
Lettermail Features and Options
Lettermail features are services included in the cost of the Lettermail postage. In short, they are a part of the Lettermail mailing option.
Find below the two features of Lettermail:
Mail Forwarding
Recipients can get their Lettermail items forwarded to another address for free. Mailers may also put a Mail Forwarding request to direct their mail pieces elsewhere.
Return to Sender
If you write a return address on your mail piece, it is sent back to you in case of non-delivery. Make sure to write it on the outside to get back your item without a fee.
The item is forwarded to another delivery address if a Mail Forwarding request is already in effect. Now, let's discuss some add-ons that mailers can avail of for an additional cost.
Below are some add-ons or options that you may select at the time of mailing:
Registered Mail
Registered Mail helps you prove that your item was delivered to the correct person. You get a mailing receipt, delivery confirmation, and the recipient's signature copy via this option.
Forward Under Cover
Mailers can avail of this option and forward their items to a postmaster for reposting cancellation, or processing.
Do Not Forward
You can use the Do Not Forward add-on when you want to stop an addressee's mail forwarding request. Instead of forwarding the item, Canada Post sends it to the return address.
Also Read: US Postage Rates
Conclusion
Lettermail is the most affordable, simple, and convenient way to send your mail pieces in Canada. But, you should follow the Canada Post Lettermail guidelines to keep your postage rates low and mail more smoothly.
We hope we answered your questions like what qualifies as Lettermail and how to send it.
If you want to prepare, print, and send your Lettermail pieces without any manual effort, Try PostGrid's print and mail API. It can help you in every step, from designing your items to grabbing mailing discounts.
Sign up to know more about how we can make your on-demand and bulk Lettermail campaigns a breeze!