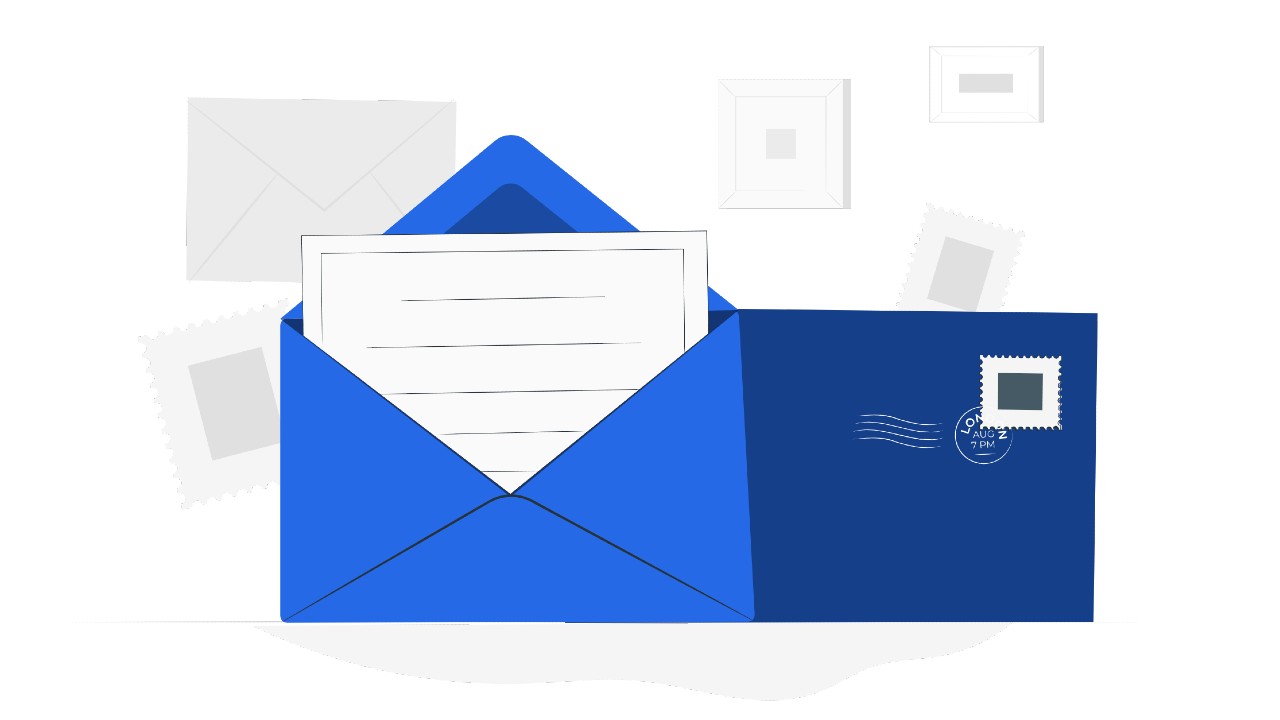 Canada Post Registered Mail: What Is It And How To Send Them Using Automation?
Every company faces payment delays from its customers at one point or another. But did you ever notice that the reason customers give for not paying their due on time is almost always the same? All business organizations have had their fair share of payment delays because customer claims they never got their invoice.
 "54% of SMEs expect that their payment would be paid later than the due dates."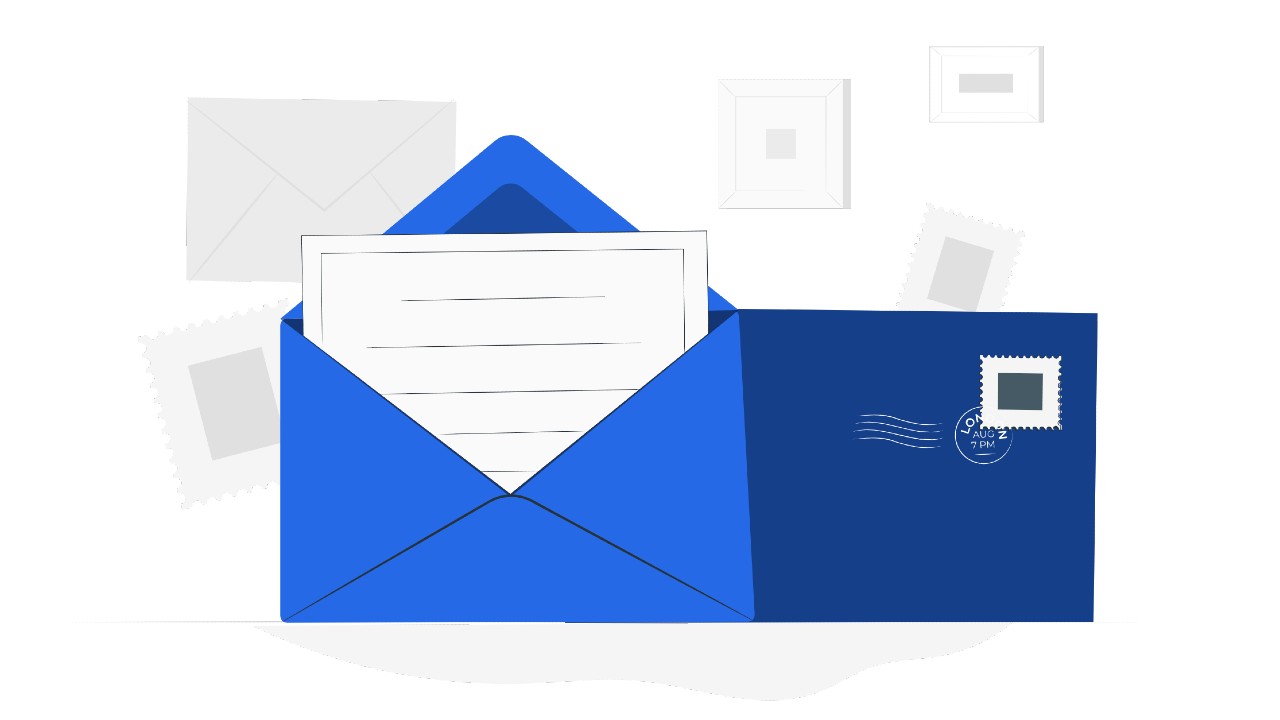 It is no wonder that more and more businesses are now turning to Canada Post Registered Mail for sending their invoices along with the standard email invoice. Registered mailing services are ideal for business communications due to the proof of delivery they get for your mailers.
It means companies use Registered Mail to send critical or time-sensitive documents, not just invoices. The registered mailing service from Canada Post is perhaps the most effective way to ensure your part of the communication is clean and clear.
After all, prevention is better than cure. And registered mail is the best prevention you can have against a customer or business partner claiming that they never received your correspondence. But how does a registered mailing service do that? You will have to keep reading to learn the answer to that question.
Read More: Printing and Mailing Invoice Online
What is Canada Post Registered Mail?
The Registered Mail from Canada Post is a postal service that provides proof of mailing and/or proof of delivery for your business mailers. But that's not all. The registered service also allows you to secure the signature of the person receiving the mail.
Canada Post will even give you a mailing receipt with the delivery date. Hence, Registered Mail is perfect for you if you want to send an important document to your customers, clients, or partners. It could be a vital invoice reminder, a collection letter, or other time-sensitive documents.
Take financial services, for example. Did you know that financial services send all sorts of time-sensitive documents, including
Adverse action letters

Collection letters

Credit risk disclosure notices

And more
We know this because several Financial Services have come to us seeking a better and more secure mailing option. However, that does not mean Canada Post Registered Mail is a magic tool that can automatically optimize your mail communications.
Nonetheless, Registered Mail enhances the security and effectiveness of your business mailers. And we always advise our clients to go for the registered postal mail service if they want proof of delivery from the postal service provider.
Read More: Print and Mail Documents
What Can You Send Via Canada Post Registered Mail?
Now that you know what Registered Mail is, you are likely wondering what you can send using this postal service. Before we discuss the business documents you can send via registered service, let's look at the items acceptable by Canada Post.
Documents

Lettermail

Coins

Jewellery

Manufactured and non-manufactured precious metals

Precious stones

Cancelled or uncancelled postage stamps

Banknotes

Stocks

Bonds

Coupons or other securities negotiable by the bearer

Lottery tickets

Traveller's cheques

Literature for the Blind
You can notice something from the list of items you can send via Canada Post Registered Mail. Everything on the list is valuable/precious in one way or another. So, the next time you are confused about using a registered service for your mail, check if it holds any value.
For example, suppose you want to send your audience a standard brochure or flyer. In that case, there is no need to get proof of delivery. Why? Because a brochure is not valuable. And it is not time-sensitive either unless you plan your campaign horribly.
On the other hand, there is a sense of urgency and value when sending essential documents like invoices and collection letters. Furthermore, Registered Mail is often more expensive than standard mailing services, such as letter and neighbourhood mail.
Business Communication Using Registered Mail
Business communication is all about feasibility. And considering the relatively high postage rates of Registered Mail in Canada, it is only used for critical business correspondence. Below we discuss some of the applications of registered mailing services for different industry verticals.
Retail & eCommerce
The retail and eCommerce industry uses registered mail relatively less than other businesses such as financial services and insurance providers. Nonetheless, you can use Registered Mail for some vital correspondence.
Here are some instances where retail and eCommerce businesses can use registered services from Canada Post.
Tax Form Processing

Compliance Communications

Custom Statements & Forms

Customer Billing Statements & Invoices
Financial Services
Unlike businesses like retail and eCommerce, almost every communication of financial institutions is crucial. For a Financial service provider, any transmission delays could mean payment lapses, service disruption, and many complications.
You can send the following communications via the Canada Post Registered Mail service.
Adverse action letters

Collection letters

Credit risk disclosure notices

Privacy notices

Bank Statements and Transaction Records

Debt Collection Letters
Insurance Providers
Insurance providers are also among businesses where effective communication is critical to their everyday functions. Automation in Insurance can significantly enhance the communication capabilities of a company.
"Insurers primarily rely on telephone (51%) and traditional mail (50%) to communicate with customers." – IBM.
Putting two and two together, you can guess how vital postal communication is for insurance providers. Here are a few items insurance providers can send through Registered Mail.
Monthly Billing Statements

Cancellation Notices

Renewal Declarations

Policy Reinstatement Notices

Explanation of Benefits (EOB) Statements

Lender-Placed Insurance Letters

Notices of Collateral Protection Insurance
Healthcare Organizations
Organizations, including Hospitals, often communicate with their patient via mail. And there is hardly any need for us to point out the significance of communication in healthcare. But what kind of documents can a healthcare organization send using Registered Mail in Canada?
Here are some documents that healthcare organizations send securely via registered mailing services.
Explanation of Benefits (EOB)

Explanation of Coverage (EOC)

Patient billing statements

Patient letters and notices

Hospital and lab invoices

Appointment reminders

Medical statement inserts
Types Of Canada Post Registered Mail
You can broadly classify the Registered Mail service from Canada Post into two
Registered Mail Canada (Domestic)

Registered Mail U.S. And International
Some business organizations assume that the Canada Post Registered Mail service only applies to domestic addresses. However, that's not the case. Below, we explain the domestic and international registered mailing services you can use for your business.
Registered Mail Canada (Domestic)
Registered Mail Canada (domestic) is a service from Canada Post that lets you send registered mail anywhere inside Canada. With domestic registered mailers, you can request the addressee's signature. Of course, you also get the mailing receipt with the domestic registered mailers.
Besides the mailing receipt, Canada Post provides you with a copy of the signature and the date of delivery of your mail. Most business organizations, including financial institutions, use Registered Mail Canada to send crucial documents.
However, it is worth noting that you can not combine the Registered Mail service with other Canada Post services like
Priority Mail

Xpresspost Mail

Expedited Parcel Mail

Regular Parcel
Registered Mail U.S. And International
Canada Post also provides its Registered Mail services to addresses outside the country. However, the domestic and international registered mailing is not the same. The most noticeable difference between the two is proof of delivery.
As we saw above, the delivery proof of domestic mailing can include the addressee's signature and a mailing receipt. Regarding international Registered Mail, the evidence of delivery only consists of a date-stamped official receipt.
Unless you are sending crucial documents to your customers or partners in the U.S. In that case, you have the option to combine Registered Mail with the Xpresspost service. By doing so, you can get a signature for your business mailer. But, remember that this only applies to U.S. addresses or mailers.
Read More: How to Write a Cheque (Canada)
Size And Weight Requirements For Registered Mail
Knowing the suitable size and weight of your business mailers is a must for every company. The last thing you need is your Canada Post returning your urgent mail due to technicality. So here are the size and weight specifications you should maintain for your Canada Registered Mail.
Suppose you are a business owner trying to optimize your business's communication expenses. In that case, you should be extra careful with the size and weight of the mailers. Even a single mailer returning without reaching its destination is a loss for the company. So imagine what happens if you send thousands of mailers.
Sending registered mailers for your business already costs you more than Standard or Neighbourhood mail. Knowing the exact size your can use for your Registered Mail enables you to use the most economical option for
Paper

Envelopes

Envelope size
Standard Registered Mail
| | | |
| --- | --- | --- |
| Requirement | Minimum | Maximum |
| Length | 140 mm | 245 mm |
| Width | 90 mm | 156 mm |
| Thickness | 0.18 mm | 5 mm |
| Aspect ratio  | 1.3 to 1 | 2.6 to 1 |
| Weight | 2 g | 50 g |
Other Registered Mail
| | | |
| --- | --- | --- |
| Requirement | Minimum | Maximum |
| Length | 140 mm | 380 mm |
| Width | 90 mm | 270 mm |
| Thickness | 0.18 mm | 20 mm |
| Weight | 5 g | 500 g |
Prepaid Registered Mail Envelopes
| | | |
| --- | --- | --- |
| Requirement | Minimum | Maximum |
| Length | 240 mm | 318 mm |
| Width | 150 mm | 241mm |
| Weight | 50 g | 200 g |
Read More: Canada Post Hold Mail
What Is The Delivery Time For Registered Mail?
A common question among businesses new to Registered Mailing is, "how long does Registered Mail take in Canada?" There is no point in sending business mailers with registered services if they can not reach the recipient on time.
For instance, let's consider the case of financial institutions again. Most financial service providers send their invoices to the customer early to ensure the recipient has time to respond. And by respond, we mean to make their due payments.
The same goes for collection letters, payment reminders, and other documents. There is no point in sending critical documents like collection letters via Registered Mail unless it reaches the recipient in time. Of course, things would be a lot easier if you had a way to schedule your mailers on time.
Thankfully, such a solution already exists. You can use our fully automated print and mail solutions to send personalized mailers. It allows you to set a specific day and time to send your mailers. In other words, even if you forget about sending the invoice or collection letter, PostGrid does not.
The following table shows the projected arrival date for your Registered Mail.
| | | | | | |
| --- | --- | --- | --- | --- | --- |
| Delivery Distance | Local  | Regional  | National  | US | International |
| Delivery Time In Business Days | 2 | 3 | 4 | 2 to 3 | 4 to 7 |
| | | | | | |
| --- | --- | --- | --- | --- | --- |
| Delivery Distance | Priority Worldwide  | Xpresspost USA  | Expedited Parcel USA  | Tracked Packet USA | Small Packet USA |
| Delivery Time In Business Days | Next Day | 2 to 3  | 4 to 7 | 4 to 7 | 5 to 8 |
Read More: What is a Mailer in Advertising?
What Is The Cost of Sending Registered Mail in Canada?
What you need to understand about Registered Mail in Canada is that it is not a stand-alone service. In other words, you have to pay the regular postage price for all your business mailers. On top of that, you need to pay the fee for the registered service.
It costs you $9.75 to send a Registered Mail in Canada. As you can see, it is not cheap to send mailers with Canada Post's registered service. It is also worth noting that you also have the option to print your own labels using Electronic Shipping Tools (EST) desktop software.
But we will discuss the different ways to prepare your Registered Mail later. As far as the price is concerned, you should know that it is subject to change without notice and does not include taxes.
How To Minimize The Cost Of Sending Registered Mail in Canada?
One of the most challenging parts of being a business owner or a decision-maker is minimizing expenses. And as you already saw above, the cost of sending Registered Mail is relatively high. But, the good news is that it is possible to minimize the expense with the right strategies and tools.
Here are some practical ways business owners can minimize their expenses on mail communication.
Imagine sending Registered Mail to everyone on your mailing list, but only some of them reach their destination. That would mean all the time and money your business spends on printing, personalizing, and delivering your mail goes to waste.
The best way to ensure that your mailer always reaches its destination is with the help of address verification. PostGrid provides an advanced address verification solution that can validate addresses inside and outside Canada.
"95% of the urban and rural addresses on the customer's database or mailing list are determined to be accurate when compared to the Canada Post database." – Canada Post Address Accuracy Program.
Our software solution is SERP-certified and meets every compliance standard in the book. Furthermore, we use the official address database of the country to ensure that the addresses for your Registered Mail are valid and deliverable.
Use An Automated Direct Mail System
Automation can solve (or at least simplify) all of your communication strategies, including sending Registered Mail. But how does it help you save money on your business mail communications? Here are some ways an automated direct mailing system like PostGrid can help you minimize the cost of sending business letters.
Boosts Deliverability
Manually sending your business mailers can often lead to unintentional errors. Sometimes you copy the wrong address, miss a digit in the ZIP code, or maybe just used the incorrect address format. Even such minute mistakes can affect the deliverability of your Registered Mail.
An automated print and mail system like PostGrid ensures there are zero manual errors in your mailing process. Furthermore, PostGrid standardizes all your addresses before printing them on the envelopes. As a result, the deliverability of your Canada Registered Mail improves significantly.
Bulk Mailing Discounts
Your business organization can minimize the cost of sending Registered Mail in Canada with bulk mail discounts. Canada Post offers special discounts to organizations that send a significant amount of mail. PostGrid enables you to access bulk mail discounts for your business mailers. Furthermore, you can get these discounts for non-registered mail, including direct mail.
Schedule Your Registered Mail
Our advanced mailing solution allows your company to schedule your mail, including Registered Mail and direct mail. You can set a time and date for when you want to send your mailers. It allows you to send essential business mailers on time, such as invoices and payment reminders. As a result, you can avoid payment delays and eliminate the need for further communication.
How To Send Registered Mail Using Automation?
Most advanced business mail automation software offers a simple and easy-to-use interface for sending Registered Mail. Below we discuss a step-by-step process you can follow for sending your registered business mailers using PostGrid's automation software.
Step 1: Sign Up/Log In On PostGrid
First, you must sign up or log in to PostGrid's website. The sign-up process is simple and short. All you have to do is fill in some essential details to create a profile.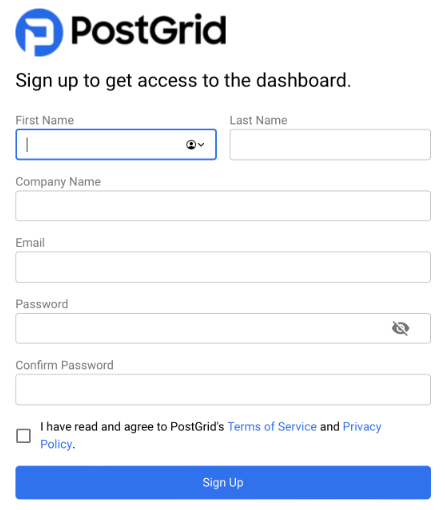 Step 2: Go To The "Letters" Section In The Dashboard
Once you sign in to PostGrid's web interface, you can access your PostGrid dashboard. Find the "Letters" section on the dashboard. Click on "Letters" to continue to set up your Registered Mail to your target audience.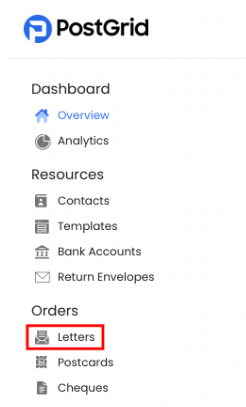 Step 3: Create a Letter
In this step, you can start to "Create Letter." Click on the "Create Letter" button to get started on your Registered Mail.

Creating a letter on PostGrid is simple, and even a high schooler finds its interface easy to handle. You must provide the following details to make a letter for your business organization.
Description: Provide a brief description of your business mailer to help you quickly identify the letter. For example, you can describe it as "June Payment Reminders – Registered Mail" or similar.
To And From Contacts: Next up, you must provide the contact information for the sender and the recipient. Furthermore, you also can upload multiple recipients for your Registered Mail.
Select A Template: PostGrid allows you to select a template for your letter. Additionally, it enables you to send bulk mail to your customers without extra effort.
Select An Envelope Type: You can use the drop-down menu to select the suitable envelope type for your Registered Mail.
Choose "Registered" Under Extra Service: Don't forget to choose "Registered" from the drop-down menu for extra service. The system will treat it like a standard mailer unless you select "Registered" as the additional service.
Select Mailing Class: Finally, you can also select your desired mailing class for your business mailer. But remember that the cost of sending a Registered Mail is extra for Canada Post.
Tick The Relevant Boxes: On the bottom of the page, you can see multiple checked box options, including
Colour

Double Sided

Insert Blank Page for Address

Perforate First Page
Check the appropriate options before you proceed to the next step.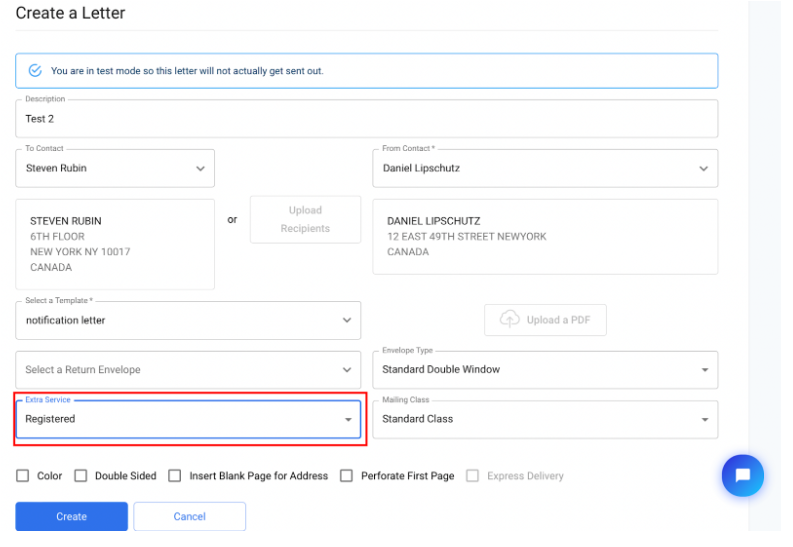 Once you have filled all the fields, you can click "Create," and your Canada Post Registered Mail is ready. Furthermore, you can go to the "Letters" page to access your mailing operation at any time and track your mailers' progress.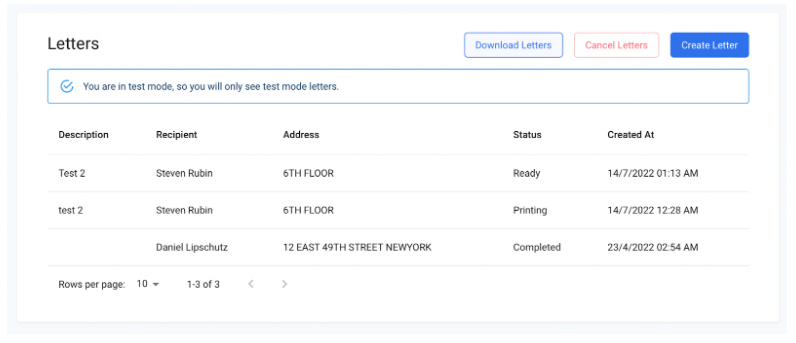 Conclusion
Business organizations often use Registered Mail for crucial and time-sensitive business communications. It is essential to understand the capabilities of registered mailing services, such as getting proof of delivery for your mailers.
Sending important business documents via Canada Post Registered Mail is a lot easier with the help of solutions like PostGrid. Our automated mailing software and address verification solution streamline your business's mailing process.
Furthermore, the highly accurate mailing service from PostGrid also helps you save money on Canada Post Registered Mail. PostGrid ensures maximum deliverability of your business mailers and minimizes error. As a result, you get to save more money on your business mail and boost your overall revenue.