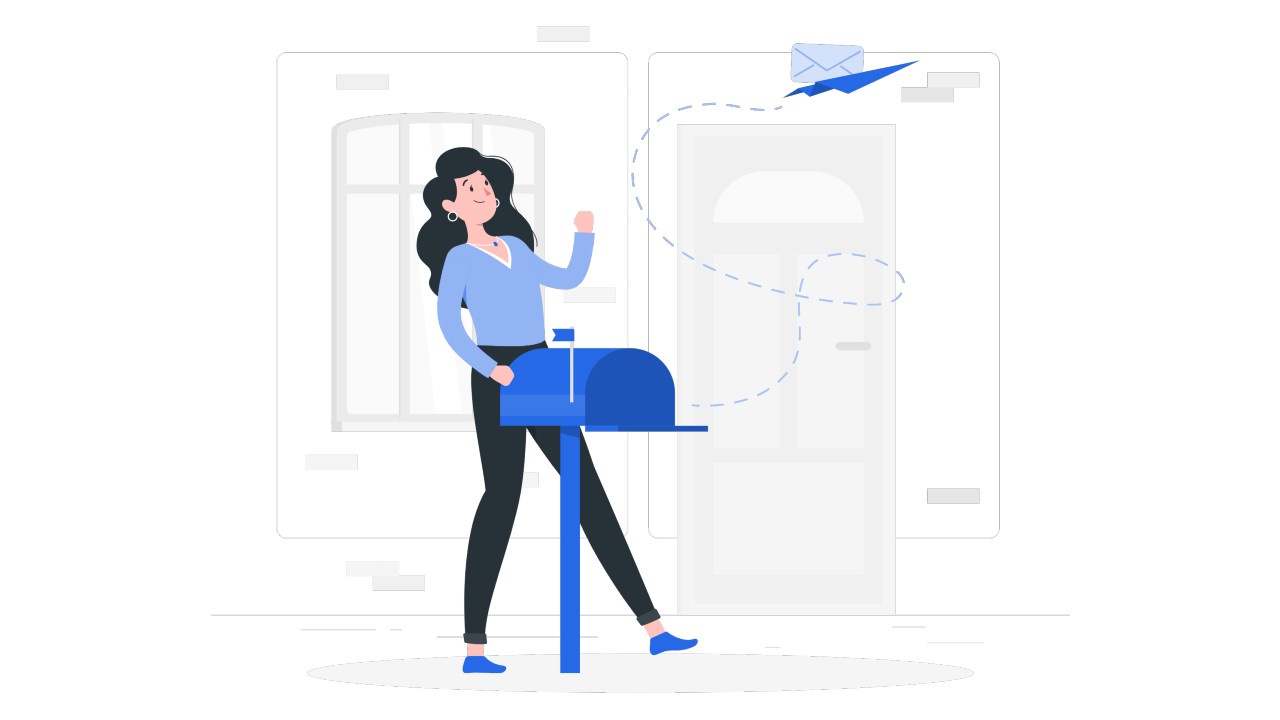 Canada Post Neighbourhood Mail: Cost, Requirements, and More
Businesses like restaurants, real estate agents, HVC contractors, etc., can make the most by marketing their brand locally. Perhaps, they can launch a direct mail campaign to target their audience or even the surrounding neighbourhood.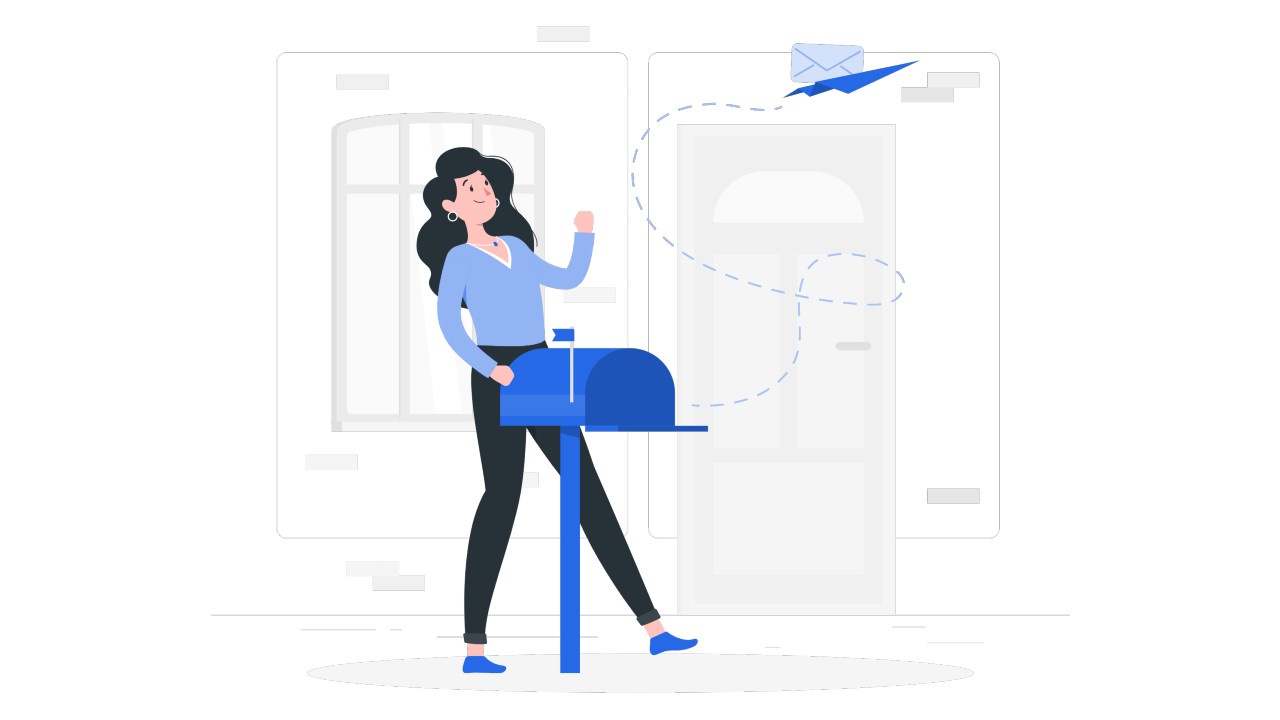 Luckily, Canada Post has already come up with a solution for various companies in the form of Neighbourhood Mail!
As a business, you may select specific postal codes or neighbourhoods where you are most likely to gain customers. And Canada Post can help you design, print, and mail your marketing messages to the entire locality. This way, you can increase your brand visibility and get more leads.
In this Canada Post Neighbourhood Mail guide, we will take you on a ride into the depths of everything regarding this mail service to help you boost your ROI.
What Is Neighbourhood Mail Canada Post?
Neighbourhood Mail was formerly known as Canada Post Unaddressed Admail. Some people also refer to it as Snap Admail. It is a Canada Post mailing service allowing companies to send marketing materials to every nook and cranny in specific areas.
Also, it is a part of Canada Post Smartmail Marketing that helps businesses launch various types of direct mail marketing campaigns. They may send both printed and non-printed matter. Some examples of printed matter include:
Flyers
Postcards
Marketing letters
Brochures
Newsletters, etc.
Non-printed matter includes product samples and small parcels. Through Canada Post Neighbourhood Mail, you can target any locality, postal code, or neighbourhood you want. Canada Post delivers to about 13 million mailing addresses under this option.
Thus, you have a broad database to work with and generate leads in your pipeline. Plus, Canada Post enables you to select demographics like annual income, age, gender, etc., that match your buyer persona.
Keep reading further to know how to do a Neighbourhood Mail drop campaign.
Who Uses Canada Post Admail?
Neighbourhood Mail is the perfect marketing solution for businesses that:
Want to increase brand reputation:

The ideal way to make your brand popular is by connecting with more and more people.

Canada Post Snap Admail helps you achieve this motive precisely.

It enables you to take complete advantage of direct mail marketing, which is already a game-changer in the marketing industry.

Have broad appeal to local customers:

Businesses having a huge chunk of customers residing around their radius can highly benefit from this mailing service. Some examples include local boutiques, restaurants, clinics, fitness centers, churches, auto dealerships, etc.).

Want to reach every house, apartment, farm, and/or business in specific areas

: Suppose you are a tiles manufacturer who wants to target architects as a B2B selling strategy. Neighbourhood Mail can help you reach every architectural firm in particular localities.
Why Should You Use Neighbourhood Mail
There are several benefits of using Neighbourhood Mail, and some of them are listed below:
Reach Any Number of People You Want
The Canada Post Neighbourhood Mail customer guide specifies that the minimum mailing volume is 500 pieces. But, there is no maximum volume cap, and you may send your items to as many addresses as you want. As said earlier, you get to select neighbourhoods from a database of 13 million Canadian addresses.
You may conduct a large-scale direct mail campaign or target a few delivery routes surrounding your business location.
Get Added Attention
58% of Canadians prefer direct mail over email to receive documents and messages. Hence, it is safe to say that direct mail gets more attention than other marketing channels. Unaddressed Mail Canada Post helps companies reach out to their audience and convince them to complete the call to action.
Boost Awareness and Drive Conversions
Neighbourhood Mail allows businesses to send direct mail items to people most likely to buy from them. Thus, it can help boost brand awareness and drive sales on significant levels.
Neighbourhood Mail Design and Printing
Snap Admail gives you three options regarding your mail artwork, and they are:
Use your own artwork:

You can use your mail artwork for the items and avoid spending on design costs. Canada Post takes care that the design meets the Neighbourhood Mail guidelines before printing it.

Select Canada Post pre-built templates:

This feature is also available to customers for free. If you don't have a design for your mail pieces, select a design template, and you are good to go. Furthermore, you can customize the template with your logo, offers, and text.

Custom artwork:

Getting custom artwork for your campaign can cost you anywhere from $100 to $200. Either you can get it done by a professional of your choice or ask the Canada Post design team to do the same.
Also, remember that Canada Post does not allow mailers to print their items. It is mandatory to avail of Canada Post's printing and mailing services to use the Neighbourhood Mail option.
How Long Does It Take Canada Post to Deliver Neighbourhood Mail?
The Canada Post Neighbourhood Mail delivery times depend on the tasks related to your campaigns, like design and mail preparation.
Large-scale campaigns typically take a little more time than smaller campaigns. But, the designing task plays the most crucial role in determining the turnaround time.
If you have your artwork ready, it can speed up the process. Otherwise, the creative process alone can take around one week.
On average, the entire process takes about two to four weeks. During this period, your mail pieces are designed, printed, and delivered to all the addresses in the selected neighbourhoods.
Canada Post Direct Mail Sizes For Unaddressed Admail
Items delivered on letter carrier routes have different guidelines than those delivered on non-letter carrier delivery routes.
Non-letter carrier routes include SS (suburban services), CF (call for), RR (rural routes), MR (motorized routes), GD (general delivery), DIR (directs), and LB (lockboxes).
Find below the size and weight limitations for mail pieces delivered on letter carrier routes:
Category
Length
Width
Thickness
Weight

Minimum size

70 sq cm area (10.9 in2)

*0.18mm (0.007")

–

Maximum size (Standard items)

30.50 cm (12")

15.24 cm (6")

*1.91 cm (0.75")

230 g (8.1 oz)

Maximum size (Oversize items)

30.50 cm (12")

22.85 cm (9")

*1.91 cm (0.75")

230 g (8.1 oz)
*You must measure the thickness at the thickest region of the items.
Find below an image that depicts the minimum size requirements:

All irregular-shaped pieces (circle, triangle, etc.) and regular-shaped pieces (rectangle, square, etc.) should measure at least 70 sq cm.
Here are the size and weight restrictions for pieces delivered on non-letter carrier delivery routes:
| | | | | |
| --- | --- | --- | --- | --- |
| Category | Length | Width | Thickness | Weight |
| Maximum size (Standard items) | 30.50 cm (12") | 15.24 cm (6") | 3.81 cm (1.5") | 1 kg (35.3 oz) |
| Maximum size (Oversize items) | 35.56 cm (14") | 28 cm (11") | 3.81 cm (1.5") | 1 kg (35.3 oz) |
Canada Post Neighbourhood Mail Prices
Mentioned below are the Canada Post Neighbourhood Mail rates:
| | | | |
| --- | --- | --- | --- |
| | Up to 50 g | 51 g to 100 g | Over 100 g |
| Standard | 17.0¢ | 19.1¢ | 28.8¢ plus 0.24¢ per g above 100 g |
| Oversize | 18.0¢ | 20.5¢ | 30.0¢ plus 0.24¢ per g above 100 g |
| | | |
| --- | --- | --- |
| Options | Standard  | Oversize |
| Transportation | 1.05¢ | 1.05¢ |
| Specified Delivery Start Date | 1.0¢ | No charge |
Qualifying customers may get discounted rates by signing the Neighbourhood Mail agreement with Canada Post.
The above rates are also subject to any applicable adjustments, taxes, fees, rebates, and surcharges. You can visit the Canada Post website for more information.
How to Send Neighbourhood Mail
To start with, you may need to talk to a Canada Post representative to discuss their campaign requirements.
After understanding the Lettermail requirements, you need to sign a contract agreeing to the Canada Post terms and conditions. Once you get started, login into the Canada Post website and select from among several demographics for your campaign. These demographics include:
Age

Education level

Gender

Household size

Building Type

Household Income

Occupation Field

Number of children

Marital Status, etc.
Then, you must select a neighbourhood or locality to target. Canada Post's 'point & click' mapping tool may help you in the process.
Followed by entering a street or municipality name and then selecting the desired delivery areas. You may select from the farm, apartment, house, or business letterbox types or only the types you want.
Canada Post allows you to zero in your geographical selections up to the delivery route level. Its online mapping tool offers a convenient way to choose your targeted mailing areas.
Companies should not mention a mailing address on their items as Neighbourhood Mail restricts it. But, you may address the recipients by writing words, like-
To Marketing Manager

To Box Holder

To Business Owner

To Occupant

To House Owner

To Residents, etc.
Please remember that the minimum mailing requirement for sending Unaddressed Admail is 500 items. Also, avoid sending the following items as they come under the category of non-mailable pieces:
Items with the postal indicia mark

Items prohibited by law

Items that could cause injuries to postal workers

Items that could cause the entrapment of other mailpieces

Items that could damage the postal equipment

Items that do not qualify as Neighbourhood Mail

Items containing sexually explicit content (unless sent in opaque envelopes with the words 'Adult Material' written on the top).
Pairing Snap Admail With Display Ads
Recently, Canada Post introduced the combination of Neighbourhood Mail with display ads. They are like digital billboards that pop up on online applications and websites.
Companies commonly use these ads to increase their reputation and visibility. But, now, they can also use display ads with their direct mail marketing efforts.
Canada Post uses the same mailing addresses targeted by your campaign. It uses IP targeting technology to blanket geographic regions with complete precision. So, the same recipients that receive your direct mail also view your display ads online. This integration of direct mail and digital marketing helps push recipients to respond.
But, it depends on you whether you want to avail of this additional service or not. Please note that Canada Post only charges 1¢ for every display ad impression.
Please note: Each time a display ad pops up on a person's screen, it counts as an impression.
PostGrid's Direct Mail Services
Neighbourhood Mail or Snap Admail is one of the most effective marketing channels across Canada. It is cost-effective, fast, and result-driving, making it popular among mailers.
PostGrid's direct mail API can help you conduct successful Neighbourhood Mail campaigns with complete ease. You can avoid the legwork of negotiating prices, creating artwork, snd meeting the size and weight requirements.
We can assist you in fulfilling the Neighbourhood Mail guidelines without any additional time, resources, or effort from your end. In short, we can help you automate the whole process, so all you have left is to sit back, and wait for the results.
Sign up now or request a demo to understand more about how our one-stop solutions can help your brand!