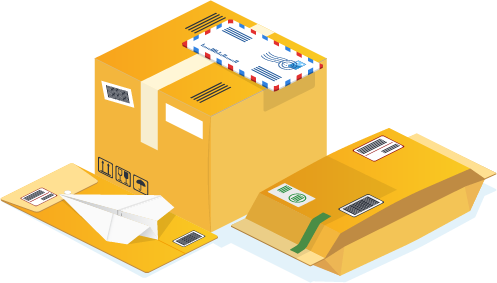 Canada Post Weekend Delivery (Saturdays and Sundays)
Canada Post delivers billions of mail items to millions of verified addresses across Canada, the US, and other international destinations every year. There are no less than 6,200 post offices spread across the country, operating along with a lot of private-sector post offices that are basically franchises belonging to drugstores and retailers. A centralized system works throughout all the official and private-sector post offices, delivering to thousands of Canadian validated addresses every day via the traditional method of "to the door" delivery.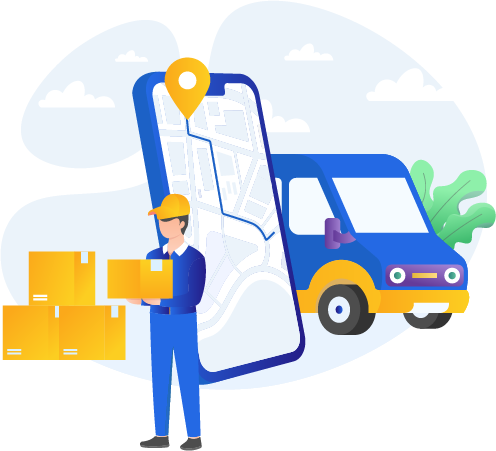 People use mail services to send both personal and official correspondence. Letters, postcards, cheques/checks, advertising material, gifts, and other things are sent on an everyday basis by a lot of companies and individuals. Moreover, eCommerce companies rely on several mail services to complete all their transactions. While selecting the best courier option, people look for the rates and the delivery time offered by the service provider.
Canada Post is undoubtedly the largest mail service provider in the entire country, with a vast network of thousands of post offices and trained personnel. The cheap postage rates offered by Canada Post with the fast delivery time is the main reason why people trust the postal services. It provides a very convenient and affordable means of sending your mail.
Does Canada Post Deliver on Weekends?
Many people are unaware of Canada Post's timings and delivery services. It is vital that people know about the basics of their country's postal services so that they can use them for their benefit and convenience. While using the various Canada Post services, people wonder about numerous things like:
Does Canada Post deliver on Saturdays?
What are the delivery timings?
How to find a post office that is nearby?
To answer these questions, it is important to know about the Canada Post hours and their processing and delivery schedules.
To answer the simple question: "Does Canada Post deliver on weekends?" – Canada Post has clearly mentioned on their website that they do not operate on Saturdays and Sundays.
Hence, the answer to your question is no. All their official post offices operate only five days a week. It means that on weekends, there will be no mail accepted or delivered. However, surprisingly, people have their mail delivered on weekends, which again raises queries as to – does Canada Post delivers on Sundays. There have been many doubts about this question, but apparently, Canada Post does not operate on any of the two days. You can't drop off your mail at the post office on these days, nor can you go there to inquire about your sent mail items or get some other information.
However, Canada Post has authorized a lot of private post offices that work as a subsidiary of the official postal services. These private post offices have their own timings, and some of these offices even work on weekends. That is how some people receive their mail on weekends.
Local deliveries within the city are completed in 2 days, whereas provincial and national deliveries are completed in 3 and 4 business days, respectively. These time periods are merely estimated and can be changed as per the mail volume and weather conditions. Regular mail sent to the US through Canada Post takes up to 4 to 6 business days. International deliveries are completed within 4 to 7 business days. Again, these time frames are only estimated and are subject to change according to certain conditions.
Canada Post does not provide any services on national, territorial, or provincial holidays officially. If you need to inquire about your mail or drop off some time-sensitive mail items to be shipped immediately, it is advisable to do it before the weekend, or else you will have to wait till the upcoming working day. There is no weekend delivery offered by Canada's official post offices. For urgent inquiries or mail shipping, you can locate a post office in your area that works on weekends and visit there. Canada Post's website has a post office locator that can help you find one.
Read More: Postcard Delivery Time, Bulk Delivery Time
Canada Post Office Hours
Canada Post offices work 8 hours a day for five days a week.
The postal services deliver mail and packages from morning 9:00 am to evening 5:00 pm to commercial addresses.
For residential deliveries, the timings are from 9:00 am up to 8:00 pm.
All business deliveries are completed by 5:00 pm in order to not miss deliveries due to late timings as a lot of people tend to wrap up at 5:00 pm.
On the other hand, mail delivery to residential places is completed late because a lot of people are available at their homes to receive the mail only during late evenings. Canada Post has fixed these timings to reduce parcel delivery failures and to speed up the process.
They do not deliver on any statutory holidays like New Year's Day and Christmas. There are a lot of other days when Canada Post does not operate, which we will discuss below. There might still be some queries: Does Canada Post deliver on Sundays?
Many people believe that Canada Post operates for the entire year without any holiday breaks and weekend offs. This belief is because there are numerous subsidiary post offices owned by the private sector that have the authority to process and complete your deliveries on weekends and even during holidays—for example, the Canada Post office in Edmonton Calgary.
Canada Post has one of its private sector franchises in Edmonton city, in the name of Shoppers Drug Mart. Their in-store services are very convenient to avail of and have the same working standards as that of the official post offices.
Moreover, they provide all the post offices services like post office boxes, stamps, pickup, shipping, money orders, credit and debit card payments, and government forms like Passport Canada and Revenue Canada. It operates on all 7 days of the week with some changes in the service timings. From Monday to Friday, their office is open from 7:30 am to 8:00 pm. On Saturdays, they provide postal services between 10:00 am and 6:00 pm. It works effectively even on Sundays from 12:00 pm to 5:00 pm. Hence, if you have some urgent work or need to ship your mail fast, you can visit one of these offices and get it done.
But, it should be noted that not all private post offices operate on all days. There are some of these franchises that also operate only from Monday to Friday. In Calgary, there is one such postal outlet named "Exchange Gift and Convenience" that works only five days a week from 9:00 am to 5:00 pm. However, it does offer all postal products.
Hence, if you think the official post office is far from your area, you can always locate and visit these private sector offices in your area at your convenience. With the help of these outlets, Canada Post can sometimes deliver on weekends. Please note that the deliveries can be delayed due to poor weather conditions, lack of manpower, and holidays.
List of Holidays Across the Year When Canada Post Does Not Deliver
We have already found out the answer to questions like Does Canada Post deliver on Saturdays? How does Canada Post deliver on weekends? There are a couple of more things you should be aware of about Canada Post deliveries. Every year, there are certain holidays wherein the post offices, and probably the private outlets as well do not operate. It is recommended that you know about these holidays well in advance to avoid any surprises or inconveniences.
Below is a list of holidays in 2021 when Canada Post will be non-operational. Some of these holidays are national, while others are either provincial or territorial.
1st January – New Year's Day (National)
2nd April – Good Friday (National)
5th April – Easter Monday (National)
24th May – Victoria Day (National)
24th May – Patriots' National Day (Québec's provincial holiday)
24th June – Québec's National Holiday (Québec's provincial holiday)
1st July – Canada Day (National)
2nd August – Civic Holiday (Only in Ontario, Nunavut, Newfoundland, Saskatchewan, Manitoba, Labrador, and some northwest territories)
2nd August – Natal Day (Only in Nova Scotia and Prince Edward Island)
2nd August – New Brunswick Day (Only in New Brunswick)
2nd August – British Columbia Day (Only in British Columbia)
2nd August – Heritage Day (Only in Alberta)
16th August – Discovery Day (Only in Yukon)
6th September – Labour Day (National)
11th October – Thanksgiving Day (National)
11th November – Remembrance Day (National)
25th December – Christmas (National)
26th December – Boxing Day (National)
On national holidays, Canada Post and most of its private sector outlets are closed. Hence, if you are wondering: Does Canada Post deliver on Sundays through its private post offices?
The answer is yes, but is subjective to the timings of these offices. Though Canada Post does not operate on territorial and provincial holidays, the post offices in other territories and provinces do operate on those days.
For example, on Québec's National Holiday, Canada Post will remain non-operational only in Québec. The post offices in all the other places work as usual.
Read More: Who Delivers USPS Mail In Canada?
Does Canada Post Deliver on Weekends During Covid-19?
Since the beginning of the Covid-19 pandemic, Canada Post has been facing an increase in demand and is taking several steps to reduce delivery delays. Since March 2020, they have been facing unprecedented demand and have recruited a lot of temporary personnel along with full-time employees to overcome the lack of workforce to process and deliver billions of parcels across the year.
More and more people have started using the postal services due to the prevailing curfew in Canada wherein people cannot physically meet their loved ones.
In this scenario, does Canada Post deliver on weekends?
Officially, the answer is still no. However, it did add weekend deliveries during the holiday season as the number of mail items to be delivered increased drastically, and they were operating at record levels.
Canada Post has suspended an on-time delivery guarantee from March 2020. Owing to these conditions, Canadians are expected to face delivery delays. Some mail items might even be delivered earlier than expected. Hence, the estimated delivery dates are flexible, and Canada Post has urged its customers to be patient with them.
Moreover, some parcels are being transferred from one post office to another as per capacity for processing. Hence, customers might notice that their mail is taking a different route rather than the shorter, regular one.
During the holiday season, Canada Post had pushed up the delivery deadlines due to the unprecedented increase in the number of mail. They also informed their customers about the same and recommended they ship earlier.
Does Canada Post deliver on Sundays during holidays? Yes, in 2020, Canada Post added a lot of pickup locations, and weekend deliveries and extended their working hours.
Furthermore, it improved its tracking technology enabling its customers to follow their mail trails right from processing up to delivery. It has added a lot of seasonal workers during Covid-19 and purchased a lot of new fleet vehicles to complete deliveries on time. Hence, you should expect delivery delays but be assured that Canada Post will get it done and keep you informed.
Read More: Canada Post Neighbourhood Mail
The Bottom Line
Does Canada Post deliver on Saturdays? How are some people receiving mail during weekends? How long does it take for Canada Post to deliver? – these are some of the questions addressed in this blog. In conclusion, Canada Post does not deliver on weekends as it works only five days a week. You need to complete all your work before the weekend or wait till Monday.
However, for urgent mailing, you can always locate the postal outlets that are nearby and use their services. These private-sector post offices also provide all the same services and use the same postal standards. Canada Post is still working during Covid-19 but has suspended deliveries to a lot of places. Hence, you need to check their website to check whether they can deliver to your destination country.
PostGrid's print & mail network allows you to speedily and easily send out mail through Canada Post and get it delivered on time.