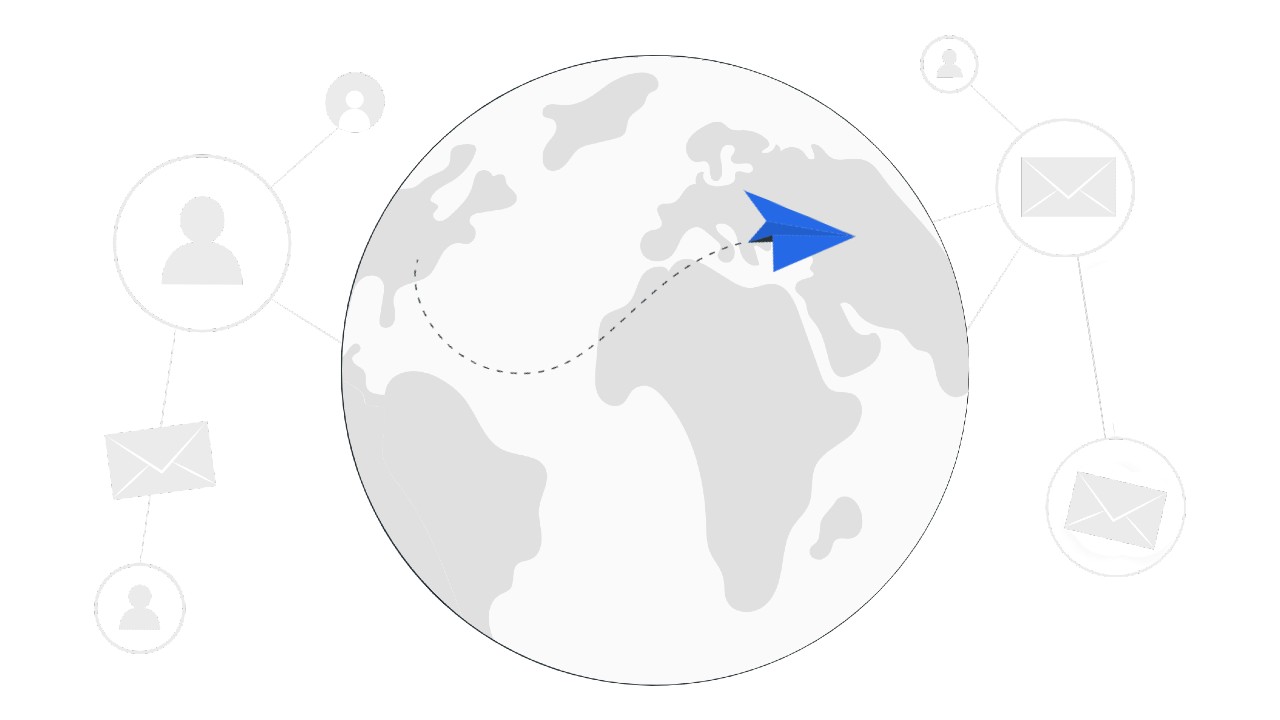 How to Mail Internationally: The Ins and Out For an Effective Mail Campaign
Confused about how to mail internationally to the US and other global destinations? 
From sending holiday greetings to a customer to mailing a business contract to a client overseas, we are sure you send items to other countries at some point. If so, you have come to the right place!
Sending a letter or package to an international country doesn't have to be daunting and time-consuming. But, yes, there are considerable differences in the shipping options and paperwork.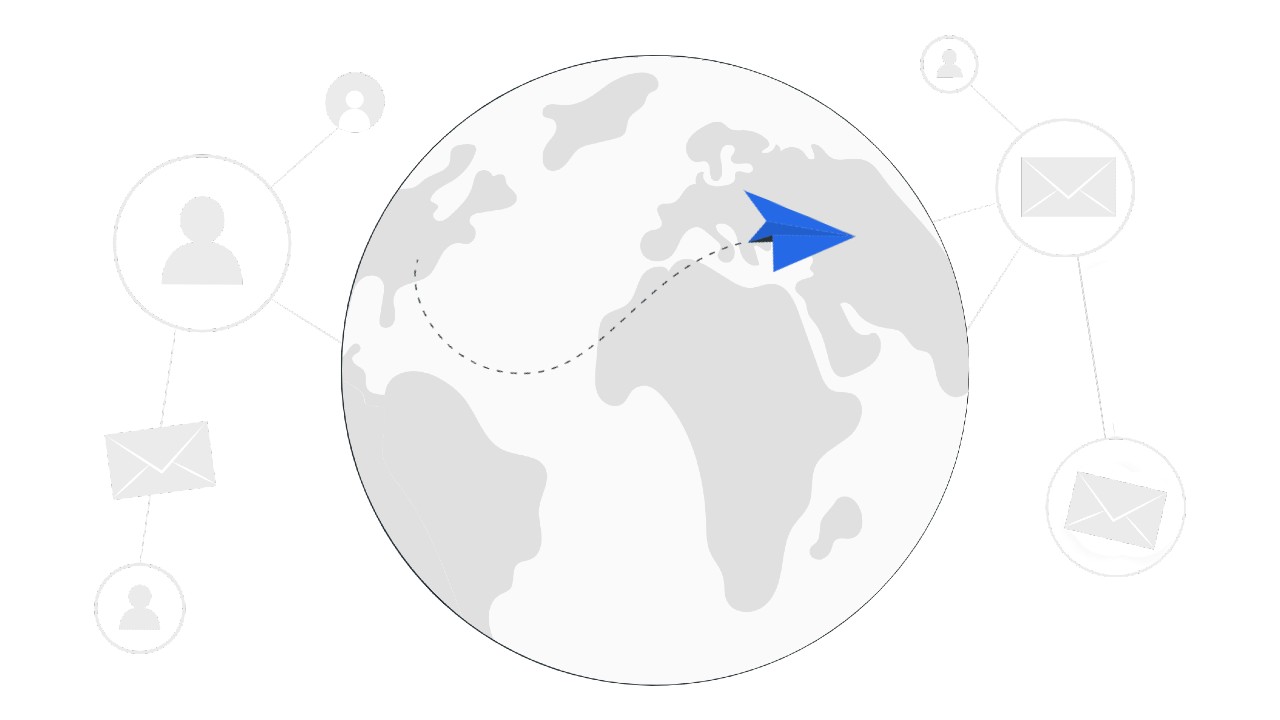 Knowing how to send international mail enables you to send your items more confidently and effectively. Furthermore, once you know all your options, you can choose better and avoid any confusion. 
Canada Post offers several international mailing options to send letters and parcels anywhere you want. These choices differ notably to suit the budget and requirements of all its customers.
In this blog, we will help you understand posting mail items internationally  Also, we have included all the options available to allow you to make the right decision.
Still, thinking about how to post a letter internationally? Read on to get answers!
Step-by-Step Guide on How to Send a Letter Out of Country
Below, we have covered everything you need to know about shipping overseas and the steps you need to take.  
Prepare Your Items
You need to prepare your mail items before learning how to mail a card internationally. After your items are ready, pack them according to the Post Office's guidelines.
Most people ask questions like- do I need a special envelope for international mail? The short answer to that is no! But, it is still advisable to use a sturdy and durable envelope as it travels more than your domestic items and is prone to wear and tear.
For packages, try using good-quality, rigid cardboard boxes. Also, don't forget to label your containers or boxes before putting them inside shipping boxes. 
If you need help preparing your mail pieces, use PostGrid's direct mail API. It can help you create, print, and mail marketing and transactional pieces automatedly. In addition, our international mail services allow you to cut postage costs and mail effortlessly.
Use the Correct Address Format
One of the significant steps in mailing internationally is to know how to write an address for international mail correctly. If you don't use the correct format, the postal workers may not deliver your items on time. Plus, it can lead to other issues like delays and lost mail.
You may already know Canada Post's address format, so below, we have mentioned how to write a US address for international mail:
JACOB BOWER [Recipient's Name]
58 LOGAN BLVD [Delivery Address]
CHICAGO IL 60007 [City, state abbreviation, ZIP code]
USA [Country name]
There are some notable differences in the address formats of different countries, so make sure to use the proper format accordingly. Here's an example of how to write UK addresses for international mail:
ADAM HOLLAND
4 BAKER ST
LONDON ENGLAND
W1U 7EU
UK
Learn more about how to write an international address!
Look Up Mailable and Non-Mailable Items
Canada Post prohibits or restricts mailing several items like radioactive products and explosives. Also, you cannot ship products that can cause injuries or damage postal equipment. Thus, inquire about non-mailable items beforehand while learning how to mail things internationally. 
Furthermore, there are different types of restrictions for domestic and international mailing, which is why you need to prepare in advance. 
Get a List of International Mailing Options
If you want to know how long does it take for international mail to arrive, you must first settle on a mailing class. Then, inquire about Canada Post's international mail services and choose one that best matches your needs. 
Items weighing 50 g or less come under the Standard category. If you are mailing internationally, their maximum dimensions should not exceed 9.2" x 4.7" or 235 mm x 120 mm.
Usually, Standard-sized items cost less and can be mailed by affixing a single stamp. However, non-standard and oversize items cost more and range up to 500 g.
Keep reading to explore how to mail internationally using Canada Post's international mailing options.
Letter-post
It is one of the cheapest options to send personal and business letters internationally. Letter-post self-mailers and envelopes should range between 140 mm x 90 mm to 245 mm x 156 mm. The minimum size stays the same for postcards, but the maximum dimensions are 235 mm x 120 mm. 
Canada Post international letters may not consist of unsealed envelopes, small packets, video or audio recordings, goods, etc. Hence, ensure that you only use this option for sending letters and postcards that fall within the prescribed specifications. 
But, how long does it take to send international mail via Letter-post? Please note that the delivery standards are between four to seven business days, but they aren't guaranteed. It means that deliveries can take longer than usual.
Priority Worldwide
You cannot miss out on this option while inquiring about how to mail a letter internationally. It is the most commonly used option to send something outside Canada with a delivery standard of only two to three working days. In fact, most US items arrive the next day, making it one of the fastest international mail services. 
Priority Worldwide is similar to a USPS service known as Priority Mail International that offers speedy deliveries to Canada and other countries. It also comes with several features, like:
Tracking

Signature on delivery

Liability coverage up to $100

On-time guaranteed delivery
Xpresspost International
The next option you should consider while deciding how to mail a package internationally is Xpresspost International. It takes two to seven days to deliver your items to international locations. 
Xpresspost International mail services offer almost the same features as Priority Worldwide. However, a crucial difference is that it does not provide a signature on delivery free of cost; you can avail of it only by paying an extra fee. 
International Parcel
You may use this option to send less-urgent items as it takes 12+ business days to deliver. In addition, businesses can send marketing items that aren't time-bound using this service. Hence, if speed is crucial to you, consider other services while inquiring about how to mail a postcard internationally.
Also, it may take up to three months for your mail pieces to arrive if you choose to send them via International Parcel surface. However, it is one of the most affordable options if you are looking for how to mail a package internationally cheaply. 
Tracked Packet International
Tracked Packet International is another speedy option you can use for mailing abroad. You get many features along with this service, like delivery to PO boxes and tracking.
But, how long does it take to mail internationally through this option? It takes four to seven days to ship to the US and up to ten days to send items internationally. However, it costs much less than Priority Worldwide and Xpresspost International, making it one of the most popular mailing choices. 
Small Packet International
We get many questions time and again asking how to send international mail from Canada at the most economical prices. Undoubtedly, shipping your items via Small Packet International has to be the answer. 
It does not offer any additional services like liability coverage and tracking. Also, it takes five to ten days to deliver by air and weeks to deliver by surface. Yet, many customers prefer it due to its cheap postage rates. 
If you are looking for affordable international mail services, try PostGrid's print and mail API. It helps you understand how to mail internationally and offers direct mail services at the most competitive rates. 
Expedited Parcel USA
It is an excellent option for sending packages to the US quickly and economically. The delivery standards are between four to seven days with several features such as delivery updates and a $100 coverage. 
Note: Many people mistake Registered Mail to be one of Canada Post's international mail services. But, it is an add-on service that you can get for a fee that allows you to get evidence of mailing. 
Fill Out the Customs Form and Mail Your Item
Canada Post requires its customers to fill up a customs declaration form for every international parcel, irrespective of which international mail services you select. 
It is a straightforward process and only needs you to enter some details about your package. Then, you receive a digital barcode that you must bring to the Post Office at the time of mailing. If you want to skip filling forms and completing lengthy paperwork, try using PostGrid's direct mail services. 
The above steps on how to send international mail can help you deliver your items in the most efficient way possible. But, take care that you affix the proper postage, write the correct mailing address, and complete the paperwork correctly.
How Much Does It Cost to Mail a Letter Internationally?
The postage to mail a standard-size letter to the US and other global destinations start at $1.30. Oversize and non-standard letters can cost you between $3.19 to $11.14.
You can use the Canada Post price calculator to determine how much is it to mail a letter internationally. The postage rates differ according to several factors, like your item weight, size, mailing destination, option, etc. 
Generally, the costs start at only $6.84 but can increase rapidly depending on your mail weight. 
Learn more about Canada Post's international postage rates in-depth!
The Use of Postage Meters
Some customers usually ask how to mail packages internationally using postage meters. You can rent postage meters from a Canada Post-approved company and make a business account. These are machines that cut down the postage of international mail services.
A postage meter helps you print all postage details right on the item and skip affixing stamps. But, that's not the only advantage it offers; you can track your costs, save on postage, and streamline your mailing process. 
So, how much to mail an international letter via postage meters? The answer is non-static and depends on a plethora of factors. But, the rates are incredibly affordable compared to the standard postage fees that Canada Post charges. 
How Can PostGrid Help You Send International Mail?
PostGrid's direct mail services help you print and mail items, like:
With PostGrid, you need not worry about how to send a parcel overseas. Our API can automate all your tasks and reduce manual effort. You can simply integrate our API into your CRM and start mailing to any part of the world at the most affordable costs. 
Our vast range of features include:
Per-piece tracking

Print and mail fulfillment

2-business day SLA

Address validation

and list compilation

International mailing

Campaign analytics, etc.
PostGrid's international mail services allow you to mail flexibly and efficiently to 245+ countries. Want to see how to send international mail via PostGrid and save costs? Talk to our sales team now to get a quick overview!