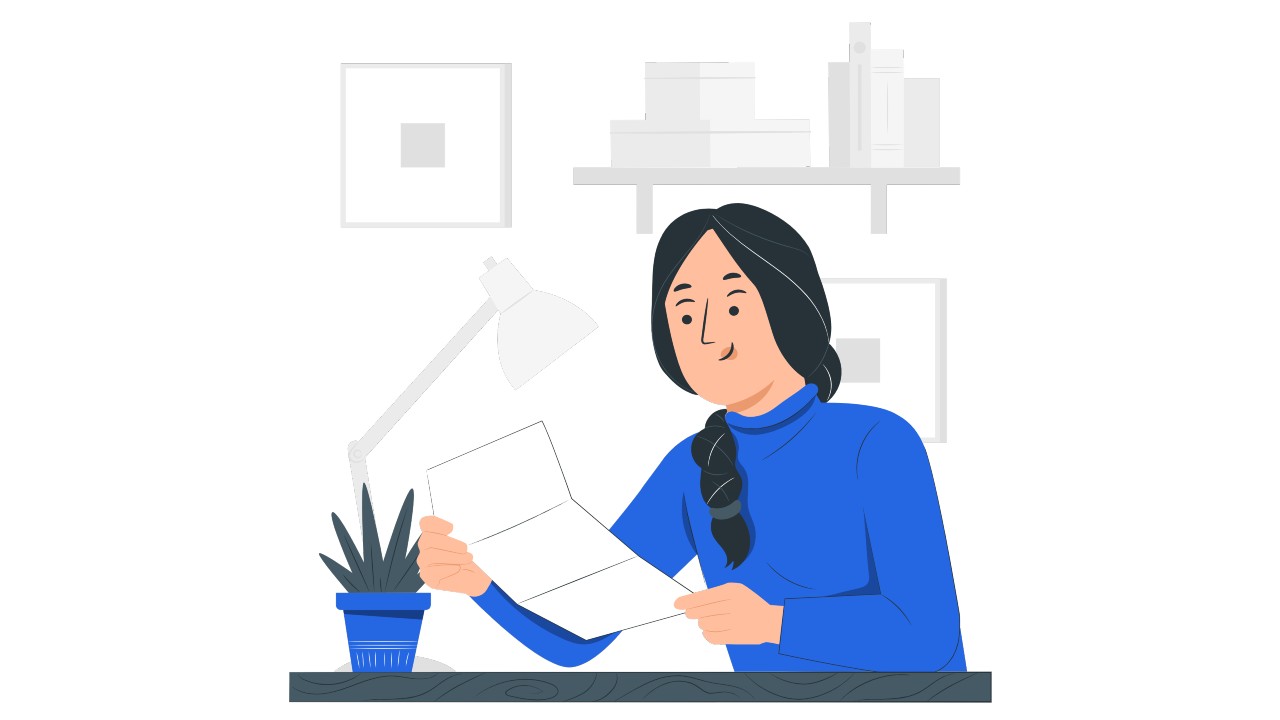 10 Significant Elements to Add to Your Business Letter Format Canada
Are you looking for a business letter format Canada template to draft a message to a client?
Companies write and send thousands of letters throughout their course of business—to customers, suppliers, investors, and other stakeholders! They help express their ideas clearly and maintain professionalism.
Creating the proper business letter format Canada can help garner faster responses. It allows you to accomplish your objectives on time and improve engagement.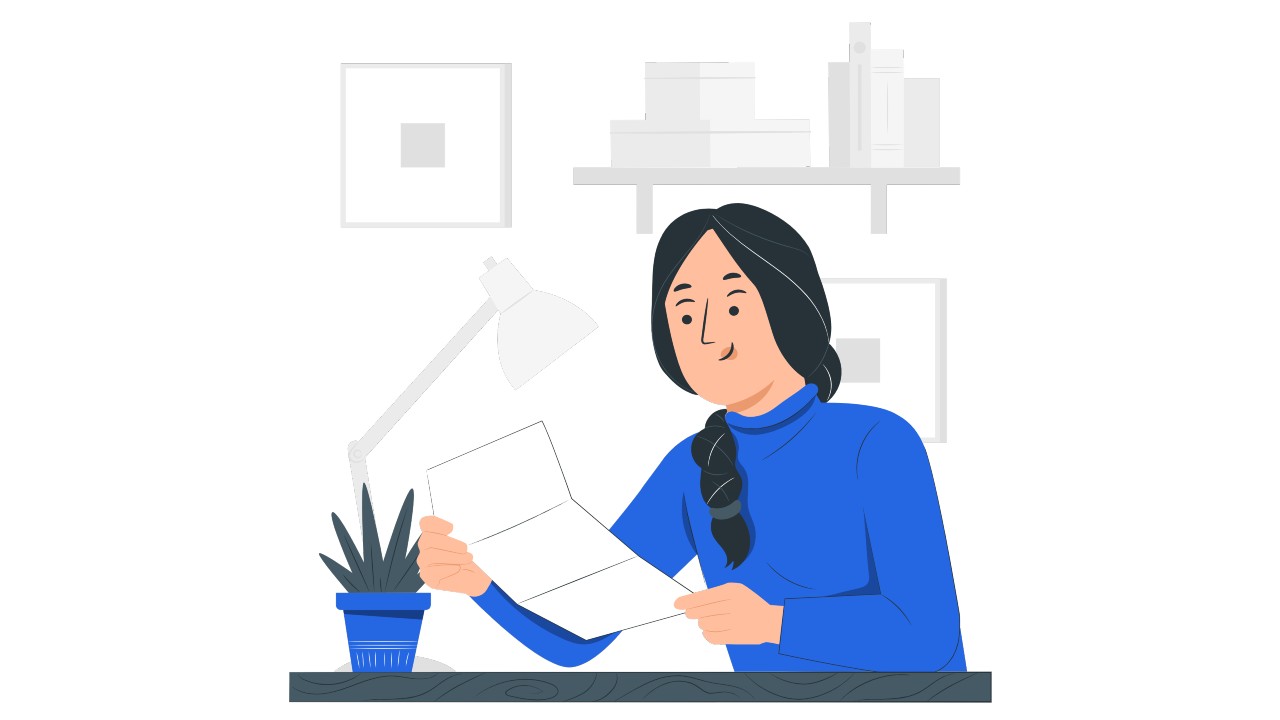 Since most companies or individuals you associate with receive several emails and mail items daily, try making your letter stand out. 
This article discusses the ten elements to add to every business letter to help make your message memorable, formal, and response-worthy. 
Let us dig in!
What Is a Business Letter?
A business letter is formal document organizations use to convey crucial messages, internally and externally. It displays a degree of significance and respect for the recipients. A formal letter format Canada helps companies present themselves as professional and reputable by organizing the contents properly.
Business letters are usually one or two-page long, addressing employees, customers, or other third parties. The correct business letter format can guide you on how to draft your message and format it!
They offer many advantages, including confidentiality and formality. Since it is illegal to open and read someone else's postal mail, this communication channel guarantees discreteness.
Use the official business format letter with your company letterhead to establish authenticity and credibility. It helps you improve relationships, retain clients, and increase visibility among your audiences!
Though you may prefer sending emails because they are quick and convenient, they don't match the elegance and impact of direct mail.
Your emails can get lost in the pool of a thousand online messages and ads a person views. But direct mail letters with the official business letter format Canada can do wonders for your company.
Here are a few examples of how to use business letters:
Business reports and meeting minutes
Payment overdue notices or reminders
Recommendation letters for employees
Thank-you messages to appreciate loyal customers
Official announcements about product launches or service upgrades
Fundraising or sponsorship proposals
Event invitations for B2B clients, etc.
PostGrid's direct mail services can help you use the proper business letter format in Canada and ship your mail items. You can integrate our solutions into your CRM or install our software to get started!
10 Elements to Add to Your Business Letter Format Canada
Making your letter look formal and elegant should be your topmost priority. Avoid using random templates that do not match your brand tone. Your messages represent your company and dictate your future business associations.
The standard business letter format Canada enables you to grab your readers' attention and persuade them to take the conversation ahead.
Letterhead With Your Contact Information
Your company letterhead features several details, including
Your business name
Full address
Brand logo
Phone number
Website link
Fax address
The correct business formal letter format Canada requires you to print all official letters on your letterhead. It adds value to your message and makes people pay attention.
The address on your letterhead helps recipients write back to you. But, avoid writing it using abbreviations, like ST for 'street' or RD for 'road,' to match the tone of the standard business letter format in Canada.
Try aligning all the information on the letterhead toward the centre. It makes the letter more appealing and easily visible.
Refrain from using an unofficial business letter format to make your message look casual while drafting the letter on behalf of an employee. Remember that it does not matter who is writing it because recipients perceive the letter as a message from your company (not a person).
If you want to use the business letter format Canada for more than one page, it is non-mandatory to use the letterhead for all sheets. However, try attaching the sheets well and inserting them into a sturdy envelope for accurate and hassle-free shipping.
A formal letter format Canada uses the most commonly-used style of writing a date. It spells out the month followed by the date, a comma, and the year (December 30, 2023).
You may insert the date line on the top of your letter and below the letterhead. The business letter format Canada suggests the date should appear above the recipient's address.
You can format the data line differently from your company letterhead. But follow the same font and style for the rest of the letter.
Recipient's Delivery Address
The recipient's delivery address is one of the most critical elements of your business format letter or message. Your recipients might have more than one address. So ensure to determine their delivery address and insert it into your business letter format address Canada to improve accuracy.
For example, a customer's billing address may have some errors, or the location could be vacant.
Luckily, PostGrid's address verification API allows you to confirm your mailing details against the Canada Post SERP database. Being SERP-certified, PostGrid ensures you ship your letters using proper business letter format Canada and delivery address.
Companies should use the Canada Post-prescribed address format to speed up their mail deliveries. The Post Office uses automated sorting equipment that reads the delivery addresses according to the official layout. It makes using the standard business letter format Canada for mailing details more essential.
Below, we have mentioned an example:
Richard Baker
1482 45th AVE
GIBBONS AB T0A 1N0
Always use the state abbreviation to let the postal equipment process your envelopes. Otherwise, the Canada Post workers must hand-sort your mail, delaying deliveries.
The business formal letter format Canada needs companies to place the recipient's full name on the first line.
Include the entire postal code to improve deliverability.
You can mention the company and department below the recipient's name.
Use PostGrid's address verification solutions to autocomplete, standardize, and validate your addresses.

Subject Line
Adding a subject line to your letters makes them formal and authoritative. If you follow the block-style, formal letter format Canada, add this line below the recipient's address. You may leave one or two lines between these elements to make your letter more skimmable.
Subject lines for direct mail letters differ from what you use to send emails.
Email subject lines decide your open and click-through rates. They must be catchy and memorable. And there is no need to follow the standard business letter format Canada to place these lines at the right spot.
The subject lines you use for snail mail letters work differently. It should summarize your letter's purpose in one sentence and need not be catchy.
Follow the correct business letter format and mark your subject lines in bold. It makes this line the centre of attraction, helping readers get clarity about your message.
A salutation helps you greet the recipient before starting your letter. The business letter format Canada needs the author to place it below the subject line after leaving one line's space.
Some people insert the salutation first and then add the subject line. But, it does not create a visually-appealing layout, so it's best to avoid this structure.
The word 'Dear' followed by the title, full name, and comma make the salutation. If you follow the proper business letter format Canada carefully, you can notice various variations in this line. You can omit the first name or the title, not both. Avoid mentioning the title when you are unsure of its accuracy.
For example, it is best not to use a title when your recipient's name is unisex, like Ashley, Taylor, or Daniel. Go ahead with a salutation, like- 'Dear Ashley Saldanha.'
The official business letter format is flexible with the formatting of the salutation. You can use a comma or colon at the end according to your preferences.
It is acceptable to use the recipient's first name in the business format letter only in the salutation only when you know the person well. It depends on whether your relationship is friendly and how you have interacted with the recipient in the past! For example, Dear James.
Try to avoid using the phrase 'To whomsoever it may concern' unless it fits the context of your letter. For instance, you can use these words in the business format letter salutation while writing a recommendation letter for an employee.
Examples:
Dear Serge
Dear Mr. Alfie
Dear Ms. Morrison
Dear Mr. Tristan John

Introductory Paragraph
You can begin your letter using a direct or indirect approach! A direct-approach letter with the standard business letter format Canada allows you to get to the point without beating around the bush. It can be a statement, statistic, or request. For example- 'Your overdue invoice amount is $2,500, and we are yet to get a reply from you.'
Other examples include
Our recent fundraising campaign helped 500 children to get admitted to a school!
MLT Group has reached a milestone of serving 5,000 loyal customers.
We write this letter to request you join us on our 10th anniversary!
The indirect approach of writing a business format letter is apt for situations where you cannot jump on a request or statement instantly. For example, if you want to deliver bad news or a sales pitch. The introduction acts as a buffer paragraph to help you speak of some positive or general things before coming to your actual message.
Either way, keep your introduction short according to the proper business letter format Canada, say two to four sentences.
Business Format Letter Body
Your business letter's second paragraph must support your introduction, irrespective of whether you use the direct or indirect approach. Make your message concise and produce enough information to help you fulfil the objective of sending this message.
According to the business formal letter format Canada, use one to three paragraphs for the body. Your letter design may feature bulleted or numbered lists to enhance readability. For instance, if you want to enlist some points or ask questions, a numbered list can help readers respond to the relevant ones effortlessly.
Highlight the primary subjects in your letter body. Follow the same standard business letter format Canada and tone throughout to keep your readers hooked. Be polite and professional, yet firm, depending on the message you want to convey.
You can include your contact information and prompt the reader to connect with a concerned person. Or you can ask them to refer to your letterhead to get in touch.
The enclosures come at the end of the business format letter, but you can mention you have attached a file in the body.
The business letter format Canada requires you to include a closing statement toward the end of your message. These letters are highly formal, making it essential to end them with a goodwill comment.
You can express gratitude to the reader for dedicating their time and attention to your message. Ask them to consider your request or reply by including a relevant, straightforward CTA.
PostGrid's direct mail API allows you to print custom QR codes and pURLs to your business format letter to garner higher responses. You can request your readers to scan the code or visit the link to respond to your message in the closing statement.
Add a few lines to reinforce your primary message, and sign off on a good note. Avoid using passive-aggressive or hostile language, irrespective of your letter's motive.
If you use the standard business letter format Canada, ensure your closing statement doesn't exceed two sentences.
End your business format letter with a closing salutation, like
Warm regards
Cordially
Sincerely
Yours faithfully, etc.
The business letter format Canada recommends companies end the closing salutation with a comma. If you use two words, the second one should be in lowercase.
Add your signature on the following line. You can sign the document by hand or print it with the letter. Mention your name, designation, and individual contact information.
You can include file attachments with your business letters as enclosures. For example, you may attach an invoice with your payment-due notice or an RSVP form with an invitation letter! Use the standard business letter format Canada and insert the enclosure declaration on the last line of your letter—above the bottom margin.
Example:
Enclosures (2): Invoice #208, Reminder notice #2.
Tips to Remember While Following the Business Letter Format Canada
You can make your business format letter stand out by taking care of a few things. Companies send formal messages daily, so it makes sense to choose a formatting style, font, etc., in advance as standard.
Select a Formal Font
Choose a simple yet elegant font style to match your business letter format and messaging.
Some fonts make it puzzling for recipients to read and interpret your message. An ornate font like Lobster or Cooper Black can distract the audience from the primary message you want to communicate. Make it simpler for readers to grasp the information in less time. Try using any one of the following fonts:
Arial
Corbel
Times New Roman
Garamond
Helvetica
Georgia
Calibri
Open Sans
Gill Sans
Roboto
Avenir
These fonts help you use the proper business letter format Canada and follow professional conduct correctly.
Pay attention to the font size to help people get a consolidated view of your message. Otherwise, you might need a multiple-paged letter, compelling readers to flip the pages repeatedly. 10- and 12-point sizes are apt for your business letter format Canada to improve readability.
Align Your Letter Properly
The best business letter format is left-aligned. It gives your letter an elegant look, persuading people to read and respond.
Please note that all business letters have at least a one-inch margin on all sides. Also, focus on the spacing between the lines to fit your business format letter in one or two pages.
Select a Correspondence Channel to Send Your Business Letter
Sending emails for quick correspondence or follow-ups is common. But, their response rates can be low compared to direct mail. People receive thousands of emails weekly, giving them less time to read every message.
Direct mail enables you to use an appealing business letter format Canada and showcase your brand in a positive light. It is personal, memorable, and result-bearing.
A direct mail business format letter also makes the recipients more valued than getting an email! They can stack the envelopes in a folder in their work drawer, making them easily accessible. It increases your chances of getting a response.
The good news is that shipping direct mail is as easy as sending emails. PostGrid's print and mail services help you draft, print, and mail your letters in an automated way—with zero manual effort.
You can avail of our direct mail and address verification services under the same plan. PostGrid allows you to draft letters according to standard business letter format Canada and ensures accurate deliveries to the correct destinations.
Pick a Business Letter Format Canada
The official business letter format Canada is the block format. But you have more options, like the semi-block and modified block.
Full-Block Format
It is the default business letter format to draft official documents. There are no paragraph indentations in this layout. All parts of your letter, including the return and mailing addresses, are left-aligned in the full-block format.
Semi-Block Format
It is similar to the standard letter format except for the paragraph indentations. You may select this layout to make your letters look different or more attention-grabbing. It is less formal, but you can use it for all business letters!
Modified-Block Format
This business formal letter format Canada needs you to right-align the sender's address (if you do not use a letterhead). The remaining elements stay in the same place as in the standard format.
Business Letter Format Canada Example
We have included a sample below to give you a better understanding of how to use the business letter format for your official correspondence.
Felicity Payne
Head of Sales and Marketing
ICN Media
42 NE Fallon DR
Ignace ON P0T 1T0
+1 807-111-111
felicity@icnmedia.com
Date: 30 December 2023
To,
Ed Fraser
Highland Exhibitions
7 Broadway ST
Verner ON P0H 2M0
Subject: Barter agreement
Dear Mr. Ed,
As a magazine catering to prominent interior designers and architects in Ontario, we would like to propose a barter agreement between us. I am writing about the upcoming Star Interiors event you are all set to launch in June 2023.
The Interiors and Decorations magazine has been in the industry for the past ten years. Our readership reached 285,269 in 2023! We are also looking to expand into more verticals, like construction. Our magazine can help you advertise your event among the top designers in the country and garner massive publicity. We can also promote your brand on our website and social media to boost your online and offline presence.
Please find below the terms of our barter proposal:
An 8.5" x 11" full-cover spread in every magazine issue till May 2023 (5).
Website banner on our homepage starting- from 10 January 2023 to 30 June 2023.
One social media post weekly on our Facebook and Instagram channels.
One Mega stall in hall one at the event venue.
Magazine mention with contact details in the event directory.
Five participant passes and ten visitor passes to the 3-day trade fair.
Feel free to contact us if you have any questions or doubts. We would be happy to sit with you and discuss any alternate arrangements.
Please note that we require the artwork by 5 January 2023, should this agreement come into effect.
You can scan the QR code below to reply to us via email. We appreciate your attention and time, and thank you in advance!
Sincerely,
[Signature]
Enclosures: December 2023 magazine issue.
How Do PostGrid's Direct Mailing and Address Verification Services Benefit Businesses?
We understand using standard business letter format Canada for every document is overwhelming. It is time-consuming, expensive, and hectic to conduct a mailing campaign in-house.
Our direct mail API lets you send your mail items to your intended recipients and streamline your tasks. It offers an automated solution to use the standard business letter format Canada, print your letters and ship them accurately.
Our address verification capabilities enable you to ensure the validity and deliverability of your mailing lists in advance. You can avoid mail returns and lost envelopes, saving resources and money.
One of our clients in the financial services sector wanted to automate their compliance mailing with PostGrid. They contacted us a few months ago with their requirements, and we instantly collaborated on their upcoming campaign. 
The challenge:
The company didn't have adequate time to focus on the business letter format Canada and the printing processes. They wanted a solution to assist them in drafting their business format letter mailers faster and printing in high quality. 
The client hit many bumps because their database was inaccurate and invalid. It restricted them from sending letters to the correct recipients without delays.
How did PostGrid help?
PostGrid's address verification API helped them filter old addresses and replace them with updated information. They no longer needed a word template to follow the business formal letter format Canada because PostGrid offers pre-built templates. They enable clients to draft their letters, postcards, invoices, etc., in minutes!
The client sent 4,000 mail items during their first campaign, which helped them generate a response ratio of 28%. They also increased efficiency by 5x—pushing them to focus on other areas of their business than worrying about incorrect mailing lists!
Our clients benefit from several address verification features, like
SERP-verified addresses
NCOA-processing
API integrations
24 x 7 customer support
Click here to learn more about how we help our clients employ standard business letter format Canada and improve their mailing campaigns!