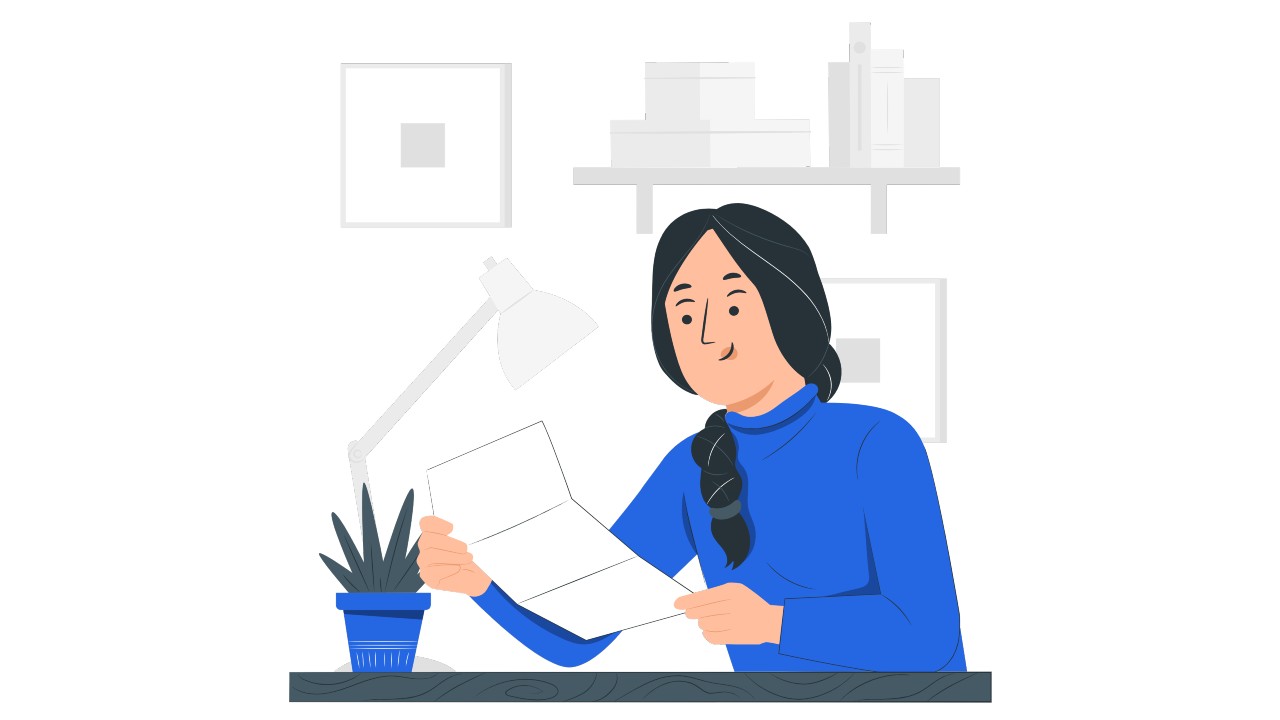 How to Write Enticing Fundraising Letters to Drive Donations?
Nearly 5.16 million Canadians donate to charitable organizations every year! Most individuals and companies with higher income levels contribute in cash or kind. Also, students and young professionals tend to volunteer in fundraising activities hosted by such institutions.
The point is that people are ready to contribute to charities in any way possible, but it is your job to reach out to them. Though online crowdfunding is gaining popularity, you cannot ignore the benefits of writing an offline fundraising letter!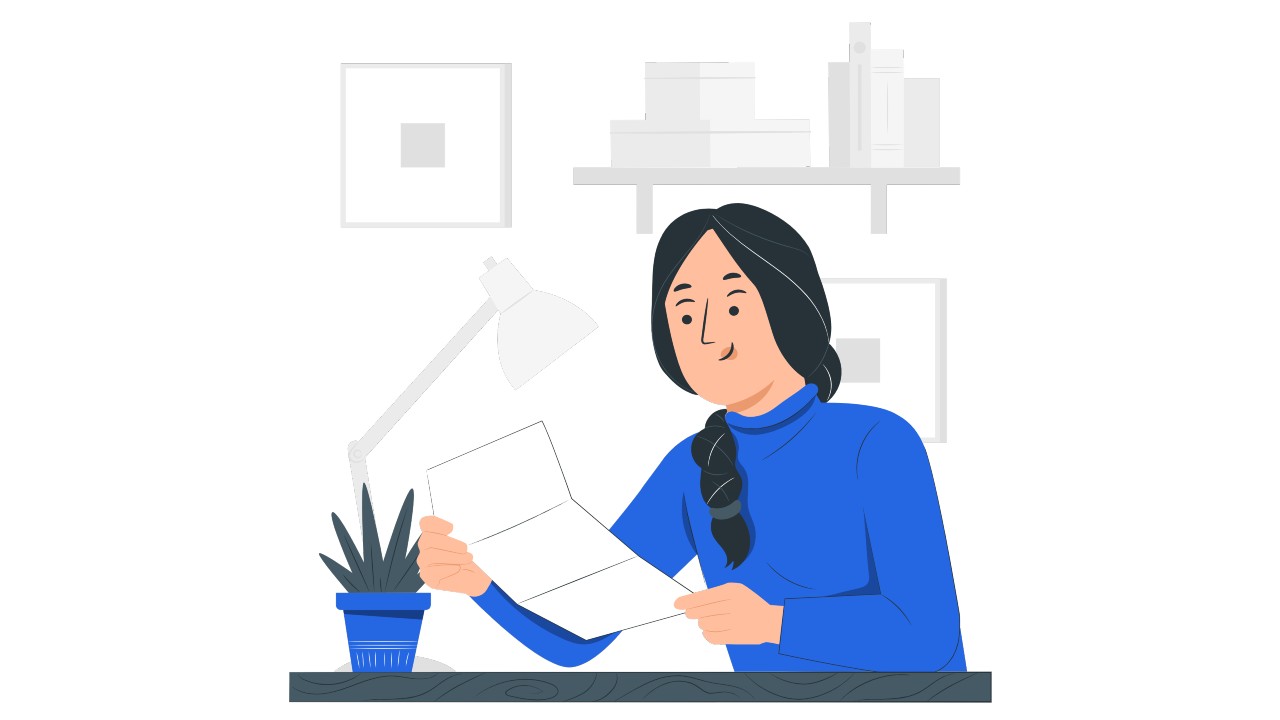 It is personal, direct, and persuasive—making recipients pay more attention and complete the CTA. Furthermore, direct mail is more embraced by recipients when compared to digital ads and emails.
Therefore, you can expect better results from a direct mailing campaign to boost donations. A fundraising proposal letter allows you to:
Talk about your institution and spread awareness

Highlight your goals and state how the recipient can contribute towards them

Gather support for your cause

Express your gratitude to potential and existing donors
However, it is crucial to write a genuine, impactful letter that can make a difference. In this article, we will talk about some of the best practices to employ while writing a fundraising letter. We will also discuss the most commonly-used fundraising letters that charities send out. 
Plus, we have added a nonprofit fundraising letter template to give you a gist of all the aspects that can help you further. Let's get started!
What is a Fundraising Letter?
Fundraising letters are used by charities and nonprofitable organizations to connect with potential donors and communicate their financial requirements. It outlines the institution's objectives and asks people to join them in accomplishing them.
Often, charities write and send a letter asking for donations during specific times of the year—during the holidays or before the tax season. But, it is not mandatory, and you can have your own fundraising timeline. Just ensure that your letter is upfront and guides recipients on what to do next. Thus, you can drive higher responses and collect more funds smoothly.
12 Fundraising Fundraising Proposal Letter Best Practices
Writing a fundraising letter that is to the point and compelling is not an easy task. Try being mindful about several things because it is different from writing other types of letters.
Here are some tips to help you write the best nonprofit fundraising letters to boost contributions:
#1 Define Your Audience Characteristics
It is crucial to segment your audience into smaller groups—to customize your messaging and tone. You cannot mail the same letter to a person engaged with your organization for many years and another person who just started donating. 
Similarly, donors contributing $100 should get a different fundraising letter than those donating $10,000 gifts. The reason is that they are interested in varied types of information related to your organization and purpose.
The first thing you should do is identify your audience! Which demographics do you want to target? What is the psychographics of your current donors? Once you have these answers, compile a mailing list consisting of your potential donors.
If you don't have a mailing list, don't worry! PostGrid's direct mail service allows you to build custom mailing lists focused on different criteria hassle-free. It also helps you organize and cleanse your database for accurate mailing.
#2 List Your Goals 
Another significant question to ask yourself before writing a sample letter for fundraising support is- what are the objectives of this campaign?
You may want to raise a specific amount of money or invite long-term donors to become a part of your sponsorship program. Either way, you must set your goals beforehand and ensure that your letter contents align with them.
For instance, if you want to raise $150,000 through your campaign, you may need to conduct mass mailing. But, looking for a company to sponsor one child's education may be easy and require you to send out a few corporate letters only.
Your goals outline the entire planning and execution process, so it is essential to note them in advance.
#3 Make It Engaging
Your fundraising letter should not sound like a sales pitch because it isn't. Your focus should be on communicating a story to your audience that is real and engaging.
Talk about the people you are going to help with the funds donated. Explain how the reader's contributions can change some lives for the better.
Never be vague regarding your mission—it is best to set a tagline reflecting your organization's cause. For example, if you are a nonprofit that helps women, share stories of how you have helped women get educated and build a career for themselves.
Start your fundraising proposal letter with a captivating statement or question that can keep your readers hooked. Make it flow easily and purposefully!
#4 Focus On the Donor
Use words that add a human touch to your fundraising letter and make the reader feel valued. For example, replace the word "we" and "I" with "you." This magic word can change the way readers perceive your letter because you are focused on them rather than yourself.
Creating a donor-centric fundraising letter helps in acquisition and retention. Consider this sentence:
You enabled us to build homes for five people this year, and your contributions continue to make a significant change in the world!
Reading such appreciative sentences intrigues the reader further and pushes them to keep donating.
You should also personalize your fundraising proposal letter with the recipient's name for better results. Avoid using phrases "Dear Donor" or "Dear Reader" that give your message a generic appearance. Your recipients might treat such letters as spam and won't pay much heed to them.
Luckily, PostGrid's direct mail API provides variable data printing (VDP) to help you send personalized letters efficiently.
#5 Create Urgency and Add a Straightforward CTA
Sending an open-end fundraising letter may not be your best bet because there is no urgency. The reader does not feel the need to act fast and donate to your nonprofit. Even if they want to make some contributions, they might think of doing so later. These things can easily result in a campaign failure.
So, what should you do to ensure that your recipients complete the CTA within a specific time frame? The answer is simple- just add a compelling CTA with a deadline!
Here are a few examples:
If you have some old clothes, send them to our address by July 6, 2023, to help us help the needy!

Donate using our link by the end of this week to support our cause- "Educate All."
#6 Stay Authentic
Refrain from making false claims and promises that can tarnish your organization's image. Remain authentic while writing a fundraising letter and provide some real testimonials to prove your credibility. Such practices can help you gain your audience's trust and motivate them to engage with your institution.
#7 Make It Emotionally Appealing
Your fundraising proposal letter should be personal and friendly. Avoid using formal phrases and sentences that make it look like a business contract. Instead, try to connect with your audience emotionally to get more donations.
You can add emotionally appealing lines, like
With a donation of $100, we can feed four children for a week

Your contribution can help this homeless family find a safe shelter

Help the animals in your locality with a small donation to make our neighbourhood a better place for everyone
#8 Make It Convenient for Recipients to Give
Try driving your recipients to your website to donate. Driving online traffic via offline mail is always an excellent idea and helps you engage more people.
If you check out examples of how to ask for donations via letters, you will notice that there is always a link or QR code at the end. It makes it convenient for the readers to donate—all they need to do is visit the landing page and complete the transaction.
If you are mailing to baby boomers or older citizens, you may send Business Reply Mail with your fundraising letter. This feature helps you send prepaid envelopes to your recipients, enabling them to reply effortlessly.
#9 Proofread Your Letter Well
Before printing and sending your sample solicitation letter for donations, you should proofread it properly. Look out for grammatical errors, typos, spelling mistakes, misinformation, etc., that can create a negative impression.
Get feedback from your team members or third parties to make your letter flawless. This step helps you notice any obvious mistakes that you may have missed. It takes a little extra time but can save your campaign and guarantee results.
#10 Keep It Short
Don't write a lengthy fundraising letter that could distract your audience from your main problem. A short and sweet message that fits on one page covering all the pointers helps keep your readers hooked.
Avoid jargon that your audience does not understand, as it can affect your campaign performance negatively. Also, use short sentences and paragraphs to make your letter easy to read.
#11 Express Your Gratitude and Sign the Letter
Thank your readers towards the end of the fundraising letter to establish personal relationships. If the recipient is a long-term donor, express your gratitude for their continuous support.
Also, sign your letter using a board member's or employee's name who can represent your nonprofit organization. It increases your chances of getting a response as people connect more deeply with individuals than companies.
PostGrid's direct mail API also offers a handwriting font to add a personal touch to your fundraising proposal letter. Such personalization features allow you to attract valuable donors for a long time without any huge investment.
#12 Automate Your Mailing
It can be overwhelming to conduct an offline mailing campaign because there are tons of manual jobs involved. From creating a letter draft to printing and mailing thousands of copies, you may need to spend tons of money and time.
But, you can now automate direct mailing using PostGrid and cut 75% of costs. Also, our API helps you get everything done in half the time you need.
Thus, consider automating your fundraising letter design, printing, and mailing to increase efficiency.
Different Types of a Fundraising Letter
There are many types of fundraising letters that you should know of—to target potential customers accurately. Also, your goals might change from campaign to campaign, demanding you to write different types of fundraising letters.
We have mentioned some of them below for your reference:
Standard Fundraising Letter
One of the best direct mail fundraising letter examples is a general letter. You can send them out any time of the year, even when you don't have an active fundraising campaign coming up. However, some nonprofits prefer sending it during November and December when people donate more actively. 
These letters talk about your organization generally and communicate your needs to your audience. There may not be a specific goal of this unsolicited letter. But, it is better to stick with the tips discussed above to get positive responses. 
Sponsorship Fundraising Letter
Sponsorship letters are very different from the others because there is typically an incentive for the donor in exchange for their contribution. Usually, a nonprofit cannot cover the costs of events like marathons or auctions by themselves. Thus, they write a fundraising letter to individuals and corporations seeking sponsorship. 
If they donate, they are given an advertising space at the event. Thus, it is a win-win for both parties. Alternatively, the nonprofit may put up banners on the event site with the sponsor's name or include its brand under the "Sponsors List" on its website and directory. 
While drafting a sponsorship fundraising letter, mention the event details and ask for a specific amount. Also, include all the incentives that you are ready to offer. 
Volunteer Time Request Letters
As said earlier, fundraising can also include several other activities other than donating money. You may need volunteers frequently to assist you in your operations. Hence, you also need to send out volunteer request letters to a relevant audience. 
PostGrid can help you compile a list of college students who are most likely interested in volunteering for nonprofits. Apart from this demographic, you can also mail other people you think might be interested. 
Remember to include adequate contact details in your fundraising letter to help potential volunteers reach out to you. 
Fundraising Letter to Request Auction Items
If you plan to host a live or online auction to raise funds for your organization, you need a set of unique items. Owing to the upcoming event, you need donors willing to give away some desirable, vintage, or valuable articles for bidding.
In such cases, you need to write a fundraising proposal letter requesting readers to donate items they deem fit for an auction. This letter helps you get the word out about your auction and encourages people to attend.
Here are some points to remember when writing this type of fundraising letter:
Add details about your last auction

Insert a form with the letter where the reader can fill in the item details, contact number, and name

Include some examples of the types of articles you are looking for. It is better to list your requirements beforehand instead of turning down items later

Invite the donors to your auction. Include when and where the event is going to take place
Church Fundraising Letter
A church fundraising appeal letter is sent to the congregation members to ask for donations for the following reasons:
Church event funding

Trip funding

Summer camp for children

Missionary support

A church building or renovation
You must always send a fundraising letter to congregants only when needed. Perhaps, they are already donating a generous amount during the Sunday mass when most people make specific contributions. 
So, you should avoid spamming your members' mailboxes and appeal to them personally. Specify why you need the funds and the amount you expect from them to accomplish the goal. 
Also, remember to add your congregation's mission at the beginning of the letter to develop a sense of belonging. 
You can follow up with your recipients later via email and in-person visits. An omnichannel marketing strategy can help increase the impact of your activities. 
Matching Gift Fundraising Letter
Most donors aren't aware of their employer offering matching gifts. It is a corporate program that requires a company to donate the same amount as its employee to a nonprofit. 
By sending a matching gift fundraising letter to your recent donors, you can remind them to submit a request to their human resources departments. If the requirements match, the company proceeds to donate the same amount.
However, you need to create a list of all corporate businesses that donate matching gifts. Then, add a link to this list in your letter to allow donors to check their eligibility.
How to Write a Good Fundraising Letter?
Writing a compelling letter needs you to include all the details in the proper flow and push readers to take action. The format is similar to other B2B or B2C letters, but the content is different.
If you are not aware of how to word a fundraising letter to get the maximum contributions, this section is for you!
Mailing Address
Start your fundraising letter by adding the date and recipient's mailing address. Ensure that you have the correct addresses to avoid mail returns and wastages. It is advisable to verify your list beforehand using an address verification API like PostGrid.
Also, our API offers complementary address verification when you print and mail your fundraising letters using PostGrid.
Salutation
The next part of your fundraising proposal letter is the salutation. As discussed earlier, you should avoid using words like "Dear Donor."
A personalized salutation makes the recipients read further and consider contributing. It tells them that you specifically drafted the letter for them and that their donation can influence your cause.
Introduction
Before beginning your appeal, introduce your organization and talk about its objectives. This introductory paragraph varies for every nonprofit, depending on their type of organization.
Suppose a charity is involved in animal rescue- they can talk about how they help animals in the city get adopted. They can also discuss their latest accomplishments and share real-life scenarios to let readers know what they exactly do.
Body and Call to Action
The body of your fundraising letter should be straightforward. Tell your readers why you are writing to them and discuss your expectations.
Don't overwhelm the reader with too much information regarding your causes. Stick with a specific reason why you need them to step and contribute.
You can add upfront sentences, like:
Your contribution of $20 can help us provide clothes for two people

Your contribution of $50 can help us provide clothes for six people
It gives the reader a choice and helps them pick a contribution slot that best suits their budget. A fundraising letter with multiple options is more powerful than a generic one, where the organization asks the reader to donate any amount they want.
Also, give them a few payment options to donate—via cheque, online transfer, etc. This way, you can help readers contribute more readily and flexibly.
Closing
In the last paragraph of your sample fundraising letter asking for donations, thank your audience for their support in advance. Remind them that their contributions are necessary to keep your organization up and running.
Assure the readers that you will continue your commitment to the said cause. Include your contact information and encourage them to get in touch regarding any queries or concerns they might have.
Postscript
This part is not essential, but it is helpful to reinstate your message. Most people absorb the P.S line better than the remaining fundraising letter contents. So, make sure to grab this opportunity and get their attention.
To help you get started with your campaign, here is a fundraising letter example or template:
[Date]
To,
[Recipient's Full Name]
[Mailing Address]
[Salutation]
[Introduction- not exceeding more than five lines]
[Body of the letter]
[CTA- Mention your prime request]
[Closing]
[Signature]
[Postscript]
Sample Donation Request Letter for Nonprofit
Below, we have included two sample letters for your reference.
1. Corporate Sponsorship
15th October 2023
To, 
RYAN MCADAMS
4687 ALTA VISTA RD
WHISTLER BC V0N 1B0
Dear Mr. Ryan, 
We hope you are having a great day! As you know, the Holiday season is around the corner. Our organization works year-round to ensure that the children under our care are never deprived of their prime rights: food, education, and shelter. But, during this season, we strive to take the extra mile and do something more.
This year, we are organizing a marathon to help disabled children. The funds raised through this event shall be contributed towards their medical aid. Hence, I am writing this fundraising letter to request a sponsorship from your company.
The event will take place on the 15th of November, and we have over 150 participants so far. With your sponsorship, we can ensure that this event is a grand success, which will help us achieve our mission.
We are looking to raise nearly $50,000 for the event and would appreciate it if you could contribute at least half of the amount. Our sponsors get an advertising exhibit near the entrance and an honourable mention on our website for the whole year.
It would be great if we could meet in person and discuss more concerning this sponsorship. You can reach me through the contact number or email mentioned below in this fundraising letter.
Please know that your donations are valuable and help us keep serving society. I am looking forward to talking to you soon.
Thank you in advance for your time and generosity!
Regards, 
Will Peters
[Signature]
P.S Scan the QR code on the envelope to know more about our event and contribute directly.
2. Matching Gift Fundraising Letter
7th November 2023
To, 
ANNA CAMPBELL
14 89th AVE
EDMONTON AB T5B 3V4
Dear Ms. Anna, 
Thank you for your contribution of $250 towards our charitable organization. Since our foundation in 1998, we have worked relentlessly to change the lives of people who have been victims of abuse and alcoholism. Your donations make us believe that humanity still exists, and we appreciate your actions sincerely.
Today, I am writing to inform you of the matching gift program. You can check your eligibility by visiting our website. If your employer falls under this category, we request you submit a matching gift request to your human resources.
This program pushes companies to contribute the same amount as their team members did to an eligible nonprofit. Thus, you can double the impact of your contribution by submitting this request. Again, your active participation is and always will be appreciated!
Please feel free to contact me if you have any questions!
Sincerely,
[Signature]
How Can PostGrid Help You Print and Mail Your Fundraising Letter?
PostGrid automated direct mail services can help you draft an interactive fundraising letter in a few minutes. From choosing a template from our gallery to customizing it according to your needs, our API is in-built to assist you.
Then, PostGrid helps you print your letters via our established printing partners. At this point, they are personalized, labelled, assembled, and presorted for mailing.
Our solutions also assist you at the mailing stage—you no longer need to stand in long queues at the Post Office to ship your fundraising letter. Just integrate our API into your CRM and automate every step!
However, PostGrid offers so much more than these three prime steps. Here are some of our use cases to help you learn more:
Save time and manual effort with our API integrations

Verify your mailing addresses

and compile new mailing lists

Track all your sent letters in real-time through your dashboard

Keep your information secured with our PIPEDA-compliant solutions

Monitor your campaign performance using timely insights and reports
Wrapping Up
Drafting a fundraising letter is a significant task for all nonprofit organizations. It helps them find potential donors to back up their efforts.
You can use the tips and ideas in this blog to write convincing letters resulting in your campaign's success. For further help, try using PostGrid's direct mail API that offers complete print and mail fulfillment.
Therefore, you can focus more on your fundraising activities than worrying about printing and logistics. If you are ready to boost your donations and streamline fundraising letter mailing with PostGrid, sign up now!