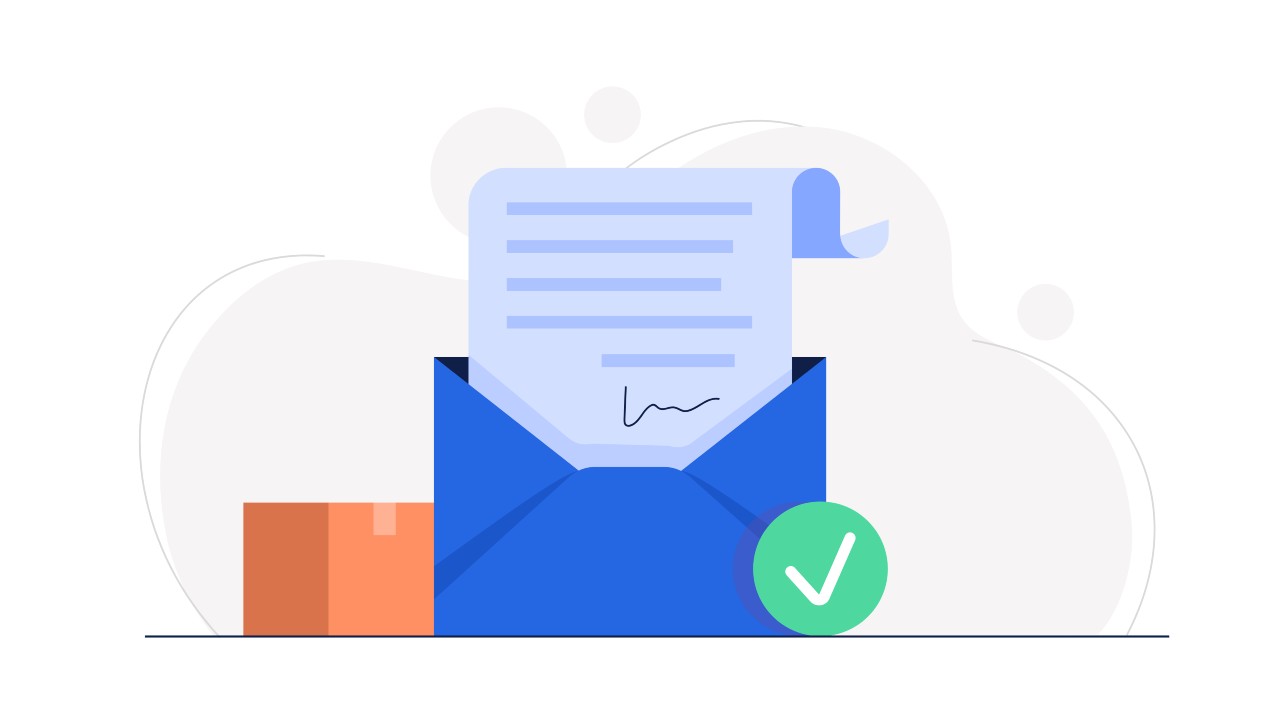 Ultimate Guide to Writing Effective Fundraising Letters for Nonprofit Organizations
Fundraising is an important task that helps nonprofits and charitable organizations in raising money. It is a process of reaching out to potential donors and communicating your financial needs.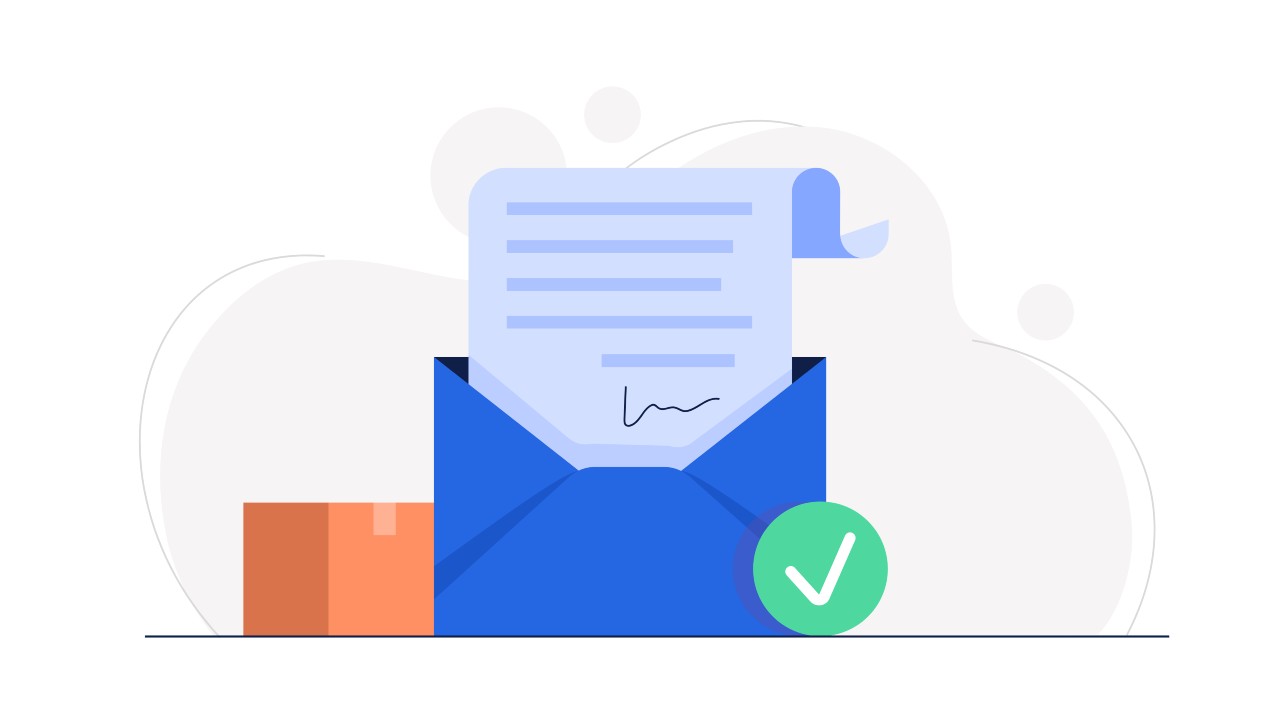 Offline fundraising letters still work great and are popularly used. Everyone including baby boomers, millennials, and the older generations is drawn to direct mail as the open rate is 90%. Writing a fundraising letter for a nonprofit organization is very different from writing informal letters to your friends and relatives. You should know how to write fundraising letters that motivate donors and drive results.
In this blog, we will discuss everything about writing fundraising letters. We will also go through some effective fundraising donation letter samples for you to understand better.
How to Write a Letter for Fundraising Campaigns?
If you don't know how to word a fundraising letter, this section is for you. Like other types of letters, fundraising letters should also be to-the-point, personalized, and have a clear CTA.
There are five main parts of fundraising letters, and they are:
Salutation
The salutation is the starting point of all letters. Make sure to use the person's name instead of "Dear Supporter/Donor/Volunteer." Personalizing the salutation in a donation request letter encourages recipients to read your letter further and also contribute.
Introduction
Have you ever seen a sample letter request for a donation fundraiser? There is always an introductory paragraph following the salutation wherein the organization talks about itself.
Remember to start with some good news, like "We have raised $50,000 in the past two weeks to help over 200 people." Mention your previous works in this paragraph and lead the way ahead.
You can also start with a bold question to captivate your audience. Tell an engaging story that can create empathy among recipients and push them to donate.
Call to Action
The next paragraph is where you directly ask the person to donate. You should be upfront about what you expect from the reader.
Is it to visit your website and make a small donation? Or to RSVP for an upcoming event?
Also, suggest contribution amounts for the readers to decide how much they can donate. For example, you can mention that $10 can help feed a person, $20 can feed 2 people, and so on.
Let them decide which contribution slot they want to pick. If you are writing letters to large-size companies you can mention bigger amounts, like "Your donation of $500 can help us give away clothes to 100 people."
Remind readers that you can work better only when they contribute. You can tap into the donors' feelings in this paragraph and give them something to relate to.
Closing
The closing paragraph should be about thanking the person in advance and expressing your gratitude. Include your contact details so that the reader can contact you in case of any clarifications.
Postscript
Some people skip the letter to read the P.S. below. So, include an eye-catching postscript that sums up your letter in the least words possible.
Writing postscripts is a great way to reinstate your messaging and convince donors to contribute. You can either talk about what their contribution will be used for or simply repeat your CTA.
Tips on How to Write Successful Fundraising Letters
There are certain things you should take care of while writing fundraising letters, like adding a personalized touch to them and talking about your organization's works.
Find below some tips on how to write a good fundraising letter:
1. Choose a Relevant Audience
Not all donors think alike and are convinced by the exact words. You should always segment your donor base to customize your language and tone.
First-time donors should get a different letter from long-term donors. All your past donors deserve to be appreciated in your letters which also helps build credibility and trust.
Also, all fundraising campaigns have different motives. Choosing the right audience can allow you to resonate with donors and get more contributions.
2. Tell Engaging Stories
Letter writing is a form of storytelling. You can talk about all the people you have helped and how the donations have improved their lives.
Also, creative fundraising letters perform better than plain ones. So, take care of the letter design, layout, and colours. A recipient should be immediately drawn to your letter once they open the envelope.
Other creative ideas include adding real-life stories and examples that enable readers to imagine different scenarios.
3. Make Your Letters Donor-Centric
Talk about how donations can help donors. From mentioning tax benefits to how they can serve their community, choose words that can appeal to them.
Use the word "you" more often in your fundraising letters.
Include sentences like "You can make a difference" or "You can help feed a child today." Words like such help create an emotional appeal and convince people to donate.
4. Keep It Short and Simple
Avoid overwhelming readers in your fundraising cover letters. Let your message decide the length of your letter. Try to wind it up in one page, otherwise, take a page more to explain it better.
Feel free to share details about your organization, but don't make the letter too long. Then, mention the amount you are looking to raise but skip the other statistics. Also, avoid using abbreviations, big words, foreign phrases, and acronyms.
Keep your sentences short and sweet and select a legible font. Make it for people to read your letters and act on them.
You should always use high-quality paper and ink to make a good impression on donors. If you want to add a personalized look, PostGrid offers a handwriting font that looks real.
5. Be Specific
It is best to not mention vague causes for any campaign. Be specific regarding what your fundraising campaign is meant for and how the proceeds will be used. Also, describe the reasons why supporting your organization can make donors feel good.
Write the exact amount you need to carry out a certain task. If you are writing a letter to invite volunteers, mention the exact days and jobs you need them for.
6. Create Urgency
An engagement letter for fundraising should emphasize the urgency of the situation. You can mention a deadline by which people can donate. If you want to request auction items, write the date when they can send the items to you.
You can reinstate the urgency in your CTA by writing sentences like "Will you contribute $50 to help us rescue animals today?" The words "donate now" or "donate today" push people to donate on the same day.
Provide them with several payment methods so that they can easily donate without having to go anywhere.
7. Personal and Friendly
Write letters using a personal and friendly tone. It is not necessary to write perfect sentences or push people too much to donate.
Fundraising letters should be conversational and all your sentences should be easy to read. Include the reader's first name on all letters before and after the donation. Mention a postscript below the letter to finish on a positive note.
8. Be Authentic
Never mention anything false in your letters. Being authentic can help you get more donors than using fake stories.
If you are including any testimonials or stories, make sure they are cent percent true.
9. Proofread Letters Before Mailing
Get feedback on your fundraising letters from people other than the writer. This step is helpful in avoiding misspellings, typos, and inconsistencies.
Sending error-free letters helps you make a good first impression.
Types of Fundraising Letters You Should Know About
Before getting started with your fundraising efforts, you should familiarize yourself with the different types of letters. Find below some examples of fundraising letters that get results:
1. General or Standard Fundraising Letters
Standard fundraising letters are generic and you can use them for any occasion. They are the base on which you can build all your letters. You can make the necessary changes depending on your letter recipients. If the recipient is a potential first-time donor, you need to introduce your organization.
For donors that have already donated towards your cause, you can skip the introduction and get straight to the point. However, don't forget to thank them for their previous contributions.
These standard letters must be donor-centric, highly personalized, and concise. It is recommended that you only use one page.
2. Individual Fundraising Letters
While writing letters addressed to individuals, you need to keep a few things in mind. These are people who work on paychecks, so you cannot expect a lot. Hence, encourage people to donate how much they can. Remind them that they can avail of the tax benefits while also helping the needy.
Customize these letters according to the person's interests and preferences. For example, you can pull out a list of people who regularly donate for disaster relief campaigns and reach out to them. Make sure that you target the right people for the right cause.
3. Matching Gift Fundraising Letters
It is common for people to not know the concept of matching gifts. Under this program, employers donate the same amount or gift as their employees. This doubles the donation and can help more people. Also, it encourages employees to donate.
Nonprofits should educate their recent donors about matching gifts programs. You can include the ways for them to check their eligibility to donate under this plan. A lot of employees have no idea that their company offers matching gifts for donations. So, include a link where they can visit and check whether their company does that.
The next thing for them to do is send a request. Guide them on how to complete the process.
4. Online Fundraising Letters
Along with offline fundraising letters, you may also want to set up online fundraisers. A lot of nonprofits also email fundraising letters before mailing them.
You can ask all your potential donors to share your fundraising campaign details with others. Also, include the link to your fundraising website from where they can easily donate.
It is advisable to list a deadline to create urgency and motivate people to donate instantly.
5. Fundraising Letters Asking for Auction Items
Auctions provide an amazing opportunity to raise money for your organization. But, it is difficult to procure items that can be auctioned off. These items should be rare, appealing, and of high value. They should motivate the auction attendees to bid.
You should know how to write an effective fundraising letter requesting auction items. Share the type of items you are looking for so that donors can understand your needs. Send these letters to your volunteers, past donors, local businesses, and other supporters. Remind them that every dollar raised by the auction will go towards a certain cause. You can also mention the exact amount that you are trying to raise.
The most important thing is to invite donors to attend the auction. Include the details of your last auction to intrigue them.
6. Animal Rescue Fundraising Letter
Animal rescue organizations make a huge impact on our community. They perform a number of activities like setting up animal shelters, adoption campaigns, and more.
Share the importance of animal rescue organizations while writing a fundraising letter. Tap into the recipient's emotional bonds with animals and tell them how they can make a difference.
Mention how the community members should help the animals in their locality to make it a safer place to live for everyone. You can tell real-life stories of how you rescued some animals in the past and helped them get a family. Use images to further create an emotional appeal and push people to donate.
7. Medical Fundraising Letters
There are many medical institutions, hospitals, pharmacies, and colleges run by charities. They depend on donations to keep running.
You can write medical fundraising letters to local supporters and businesses. Include how you are planning to spend that money. For example—providing scholarships to underprivileged children or buying 100 hospital beds. Also, nonprofits can write letters on behalf of other individuals who are unable to bear their own medical expenses.
8. Peer-to-Peer Fundraising Letter
Peer-to-peer fundraising is very effective in spreading awareness about your organization and raising money. You can think of it as an affiliate marketing program, but without paying anything to the affiliates.
It is a fundraising method wherein your volunteers or supporters set up personal fundraising pages to support your cause. These fundraising pages help them solicit donations from their friends, family members, neighbours, and colleagues.
You can offer fundraising appeal letter templates to volunteers so that they can further send the letter to others.
9. Political Fundraising Letters
Usually, fundraising letters for political campaigns are written by candidates. They can send these letters to their close acquaintances, supporters, and friends.
Begin by introducing yourself and mentioning why you want to win the elections. You can highlight certain issues that you are looking to solve after winning.
Request for the recipient's support by contributing to your cause. Make it time-sensitive so that they feel the need to act fast.
Mention links to your campaign website where they can find more information and donate. Don't forget to wrap up with a thank you.
Use political campaign fundraising letter templates to draft these letters in the most precise and effective way possible.
More Examples of Fundraising Letters Asking for Donations
Find below some more types of fundraising letters along with samples for a better understanding:
Fundraising Letters for Collecting Donations Through Events
Almost every charitable institution arranges fundraising events. These events are associated with certain campaigns and are usually conducted annually. You should print and mail invitations to potential donors at least 4 weeks in advance. Such event invitations are a type of fundraising letter that asks people to attend and donate.
Donors tend to RSVP to events if they are interested in the cause. So, you need to put together targeted mailing lists to increase the number of attendees.
Also, you would need donors to sponsor your event. Hence, there are two kinds of event fundraising letters.
Invitations
Fundraising letter for sponsoring the event
Explain the reason for conducting the event along with other details such as venue and time.
The event can be anything from a ball to a dinner party. Find below an attention-grabbing fundraising dinner invitation letter sample:
To,
Jackson Forbes
4332 Galts Ave
Peterborough ON K9H 2L1
Dear Mr. Jackson,
Hope you are doing well! My name is Zavier Gillies, Director of the NGO Child Help Foundation. We are always working towards providing children with basic amenities such as food, clothing, and shelter.
But, now we are planning to take a step ahead and fund these children's education as part of our "Let's Educate Our Children" program. It is now time to step ahead and help the children that need us, and have nobody to take care of them.
In view of this cause, we are hosting a fundraising dinner to raise at least $100,000. The event is scheduled to be held on the 15th of November this year at the Grand Hall in Peterborough.
I am primarily writing this letter to invite you to this event. It will be great if you can also pass the word to others.
All the funds raised through this event will be directly used for funding the education of the children who our organization has adopted and been taking care of for years.
To RSVP for the event, you can visit the link on our letterhead or scan the QR code on the envelope.
If you wish to support us in preparing the event, please contact me directly through email or phone.
Thank you for your donation in advance!
Sincerely,
[Signature]
Zavier Gillies, Director of Operations
Church Fundraising Letters
The first thing to do in a church or missionary fundraising letter is to mention your mission. Explain the work that your congregation has been doing for the community and address your sense of commitment towards every congregant.
The recipient may already be donating to the church every Sunday after mass, so make sure to thank them for that. In addition, explain to them why you are writing this letter in particular and why you need to raise funds other than the weekly contributions.
Write the exact amount you want to raise and mention the cause clearly.
To avoid asking congregants to over-contribute, keep switching between groups. Print and mail fundraising letters to different groups of people for different occasions to reach out to everyone, but also not spam too much.
For example, during Valentine's Day, you can reach out to older congregants, while in June ask young parents to contribute.
Find below an example of a church building fundraising letter:
Candice Williams
Our Lady of Nazareth Church, Drayton Valley
Rodger Thompson
1779 Merton ST
Drayton Valley AB T0E 0M0
Dear Mr. Rodger,
As a member of our congregation for the last 20 years, you already know that our mission is the betterment of our people and the society at large.
We would like to thank you for your continuous support all along. Also, we would like to remind you that the entire amount you donate is exempt from tax.
Today, we are writing this letter to ask for your contributions to our church building and renovation. There are some parts that need a little work, but there are others that need to be re-built from scratch.
With a donation of $100 from each congregant, we will be able to raise around $50,000 to get the work started. But, any amount donated by your side will be appreciated.
Thanking you again for all your previous and upcoming contributions to help make our congregation thrive.
Sincerely,
Candice Williams
Church Secretary.
P.S: Donate on our website or send a check with the reply mail attached with this letter.
Corporate Sponsorship Fundraising Letters
Sponsorships can help you raise huge amounts of money at once. You can connect with both huge corporations and local businesses regarding your sponsorship requests.
If you are talking to a past donor, don't miss out on the acknowledgment part. Then, explain the cause for which you wish to raise funds.
Most sponsorship letters are for specific events and projects. But, you can also write one that supports your daily charitable undertakings.
It is hard to ask companies for funding without meeting them in person. So, your corporate fundraising letters for nonprofit organizations must ask for a face-to-face meeting with a concerned person.
This gives the company an opportunity to connect with someone from your organization and create personal bonds. They might also have some queries that you can address better in person.
Find below a fundraiser announcement sample:
[Letterhead]
1st October 2021
To,
Daniel Shatner
165 Reserve St
Toronto ON M1L 3K7
Dear Mr. Daniel,
We hope you are having a good day! It is our pleasure to announce that our nonprofit organization has now helped over 50,000 people get good jobs and start a livelihood of their own. We continue to help people get trained and educated to land well-paying jobs and support themselves.
As a company leader, you know the importance of finding solutions to problems and maintaining a balance in society.
Today, we write to you to address a pressing concern, which is not enough food for the needy. Hereby, we have taken the responsibility to provide fresh food and water to at least 200 people next month.
To accomplish this purpose, we need the help of all our community leaders. Hence, we ask you to join us on our mission with a donation of $500.
Elsewise, you can also help us hold a marathon on the 25th of October 2021. All proceedings earned through this marathon will be donated to our cause.
We would love to have an in-person meeting with you when you get the time. You can contact me on my phone or by email.
Sincerely,
William Nimoy
Vice President, Events – We Stand For You.
Volunteer Request Letters
It is not enough for NGOs to only write fundraising proposal letters. You also need to write letters requesting volunteer time.
In your letters, explain how the volunteers can contribute to your organization without paying anything in cash or kind. Mention how their time can help you raise funds and support the community at large.
You can pull out a list of volunteers who are involved with different charities or write to potential volunteers. Either way, give them the option to choose the dates and times so that they can volunteer at their convenience.
Volunteers help charities and nonprofits in many different ways like managing events and collecting funds. So, make a list of the things that volunteers can help you with, and then ask them to pick.
Find below an example of a volunteer time request letter:
Taylor Levy
Shinedown Foundation
Montreal
Date: 1st October 2021
Elizabeth Campbell
632 Heritage Drive
Montreal QC H9R 3J4
Dear Ms. Elizabeth
Millions of volunteers help the nonprofits and charities in Canada make a difference. No matter how big or small a contribution is and in what way, it counts!
We are writing this letter to ask for your time. Would you be interested in volunteering with our organization?
Shinedown was started in 1995 and has changed hundreds of thousands of lives for the good. You can be a part of something big and help us.
If you are interested, find below a list of possible volunteer interests that you can select. You can also choose the time that you want to work with us.
Time:
Mondays and Tuesdays 🗹
Wednesdays, Thursdays, and Fridays 🗹
Saturdays and Sundays 🗹
Interests:
Distributing flyers and other materials 🗹
Passing out clothes, food, and water 🗹
Fundraising event planning and management 🗹
Administrative Tasks 🗹
Connecting with current and potential donors 🗹
Other 🗹
You can select one or more options from the lists above. Please reach out to us in case of any questions or queries.
Thank you for your interest, time, and service in advance!
Sincerely,
[Signature]
P.S. You can email us your response.
Donation Acknowledgement Letter
Without donations, your philanthropic organization cannot reach its goals. It is the contributions of several people and companies that help you fund charitable projects and develop significant programs.
Now that you know how to write a sample fundraising letter asking for donations, you should also learn to write a donor acknowledgment letter.
Such letters of appreciation motivate donors to keep contributing. More than thanking them, they promote positive and healthy relationships between you and donors.
It is better to send acknowledgment letters as soon as the donation was made so that the contribution is fresh in the mind of the donors.
Remember to personalize this letter as much as you can. You can point out specific amounts donated by them and the specific causes for which they were used.
Find below a sample for the same:
Neve Ashmore
Donation Line
3685 rue des Églises Est
Guigues QC J0Z 2S0
1st October 2021
To,
Jacob Garber
Dear Mr. Jacob,
It was our pleasure to connect with you during our fundraising auction last week. We can't thank you enough for your kind donations. Without them, we could not achieve the goal of the auction.
Your donation of $5,000 has helped us reach closer to our goal. All the proceedings from the auction have been contributed towards our "tree plantation and forest saving" programs as said.
You have truly helped the Donation Line save hundreds of trees and plant another 500. Thank you again for the difference you made.
Please don't hesitate to reach us in case of any questions or queries. We are always available at the email id and phone number mentioned.
Sincerely,
Neve Ashmore
CEO – Donation Line
Best Time to Print and Mail Fundraising Letters
Fundraising letters are impactful and can help you fulfill your organization's needs. But, sending these letters to prospective donors frequently can do more bad than good. Hence, you should never spam fundraising letters.
Make a plan and spread it throughout the year. You can send letters bi-monthly or quarterly. Also, plan your fundraising campaigns across all the important days in the year like Thanksgiving or Easter.
Philanthropic letters are specifically effective at the end of the year, that is November and December. 31% of the total annual donations occur in December.
The pre-tax season also motivates people to come out and donate to charities. So, it is best to reach out to donors during those months.
FAQs Regarding Fundraising Letters
What Are Fundraising Letters?
Fundraising letters are handwritten or typed letters that you can print and mail via Canada Post. Nonprofits and charitable organizations use these letters to reach out to potential donors and ask them to contribute in different ways.
You can request in-kind contributions, sponsorships, volunteer time, auction items, or standard donations.
When Should You Use Fundraising Letters?
Fundraising letters can be used prior to an event or to ask for general donations around the year. If you are writing letters in regard to an event, make sure to mail them well in advance.
What Makes Fundraising Letters Important?
They give you a chance to tell your story to potential donors and create personal connections. Also, you can talk about your financial needs and get more donations.
You can also use these letters to thank your past donors while motivating them to donate further.
How Long Should a Fundraising Letter Be?
A sample cover letter for a fundraising proposal should never be more than two pages. However, it is advisable to stick to one page as readers might not have the time to go through two pages.
Also, one-paged letters are likely to get more responses as they are attention-grabbing.
What Are the Different Ways to Send Fundraising Letters?
There are two ways to send your fundraising letters to potential donors, email and direct mail. The format remains the same, but you should make a few changes excluding the mailing address.
Though email sounds fast and convenient, it is not the ideal option to send a sample letter for fundraising support.
Most people get hundreds of spam emails every week and they delete those without reading. So, it is possible that all your fundraising emails might also be treated the same way.
Also, there is no emotional appeal or personal touch to emails. On the other hand, fundraising direct mail is tangible, creates emotional bonds, and can drive donations.
You can use PostGrid's direct mail API to create, print, and mail your fundraising letters to the right audience.
Wrapping Up
Donating is an essential part of every community. There are millions of people around the world who donate voluntarily. It is your responsibility to help them contribute to the right cause while carrying on with your tasks.
Reaching out to such potential donors may seem hard at times. But, fundraising letters can help you bridge the gap between your organization and them.
With all the fundraising letter templates and tips in this blog, you need not worry about how to write successful fundraising letters. PostGrid can help you write attention-seeking and response-driving letters in no time and without any effort on your part.