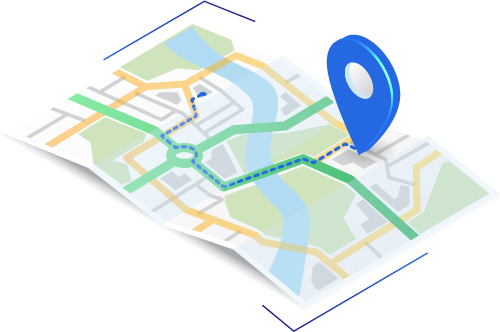 Bulk Address Validation Tool for Batch Verification
Verify bulk addresses and get corresponding results (corrected, verified, failed) of postal office formats
Upload an Excel, CSV, or text file with addresses to verify
Map columns and address components
Verify addresses with Postal Office (Canada Post, USPS, Royal Mail, Australia Post etc) Address formats
Download the CSV file with the results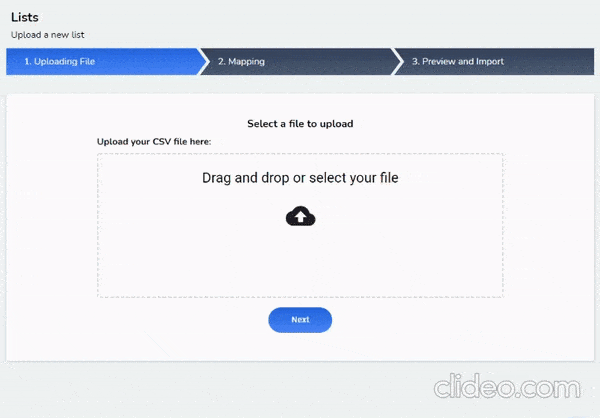 83% of companies state that inaccurate customer data affects their revenue negatively. Hence, capturing correct data and keeping it updated is the need of the hour.
There are several uses for correct mailing addresses sales, marketing, and finance. Bad data leads to failed deliveries, miscommunication, and losses. So, you should have an efficient address verification system in place.
It is impossible to confirm hundreds and thousands of mailing addresses by yourself. These tasks can take several weeks to get completed. Manual address verification can affect your business productivity and increase costs.
PostGrid offers bulk address validation through which you can verify huge volumes of data. It helps you access a huge number of address records altogether to help you conduct large-scale direct mail campaigns.
There are several steps involved in address validation like parsing and standardization. Also, you can use our services in two different ways via API integration or software. But, there is a lot more to that which we will discuss further.
What is Bulk Address Verification?
Well, the answer is simple- It is the process of verifying mailing lists so that companies can print and mail items accurately. PostGrid helps you access the Canada Post database to cross-check and correct every address in your list.
The process takes only a few minutes, but it can save you thousands of dollars. Plus, you won't have to worry about returned shipments, delays, and lost mail.
How Does Batch Address Verification Work?
Bulk address validation is also called batch address verification as you can process mailing addresses in huge batches. It cross-checks your existing address records to identify which ones are correct and which ones need correction. Some of the addresses are fake or imaginary, so they are marked invalid.
Our API and software ensure that all your mailing addresses are in accordance with the Canada Post address guidelines. If not, it can do the needful to make them mailable.
We also validate international addresses. So, there are no limits regarding the number of addresses, languages, or destination countries. You can confidently mail your letters and other items to customers.
Get guaranteed shipment deliveries across the globe with PostGrid's international address verification for batch addresses. With the help of our API, you can verify millions of national and international addresses speedily. As said earlier, there are two ways to go about batch address verification, and they are:
Verify bulk addresses and get corresponding results (corrected, verified, failed) of postal office formats
Upload an Excel, CSV, or text file with addresses to verify
Map columns and address components
Verify addresses with Postal Office (Canada Post, USPS, Royal Mail, Australia Post etc) Address formats
Download the CSV file with the results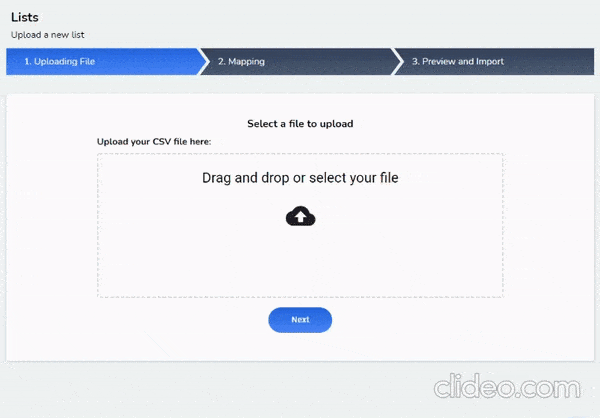 Via API Integration
Integrating PostGrid's address verification API into your CRM is very effective and time-saving. You need not upload any files anywhere or download the results. The API automatically verifies your mailing lists and makes them deliverable.
You can also integrate our API into your application or website. This way, the verification process works at the point of entry and captures accurate mailing addresses right away.
It also improves user experience on your website as the API auto-fills their addresses in a few keystrokes. You can increase conversions by offering this convenience to your customers while shopping. They can complete checkouts faster and also skip the legwork.
Via Software
Apart from the API, we have another option which is PostGrid's address verification software. It is useful for both points of entry and bulk address verification both.
You can use this software at any time to confirm your mailing lists. Just upload the files and let it do its work.
Save yourself from a tarnished brand image by completing orders on time. Also, add ZIP+4 codes, Intelligent Mail Barcodes (IMBs), and DPV codes to get additional mailing discounts.
Also Read: Google Address Validation Vs PostGrid
Steps Involved in Batch Address Verification
Address Autocomplete
Often, customers enter only part of their addresses. They might have mistakenly forgotten to enter the street name or the postal code. Also, there ought to be typos and spelling errors. These mistakes are very common, but they can prolong the shipping time.
Address autocomplete API can fix errors and capture accurate details in seconds. It helps customers enter their mailing addresses fast. All they have to do is start typing their address, and the remaining details get filled in automatically.
By reducing the number of keystrokes needed, address autocomplete saves time and increases efficiency. These things improve your website's user experience and boost conversions.
Parsing
Parsing breaks down an address into different components like the unit number, street address, city, and so on. It fills all the address components in their respective fields so that you can identify which components are missing.
Please note that address autocomplete and parsing goes hand in hand to improve efficiency and speed.
Standardization
All postal organizations around the world have their own address formats. You need to follow this format so that the postal service is able to deliver your mail accurately.
Let us consider an example:
4893 Main St NS
Montreal QC G1A 0A2
This postal address is in accordance with the Canada Post address format. But, there are many customers who don't enter their addresses this way. They may make mistakes like writing the city name after the state abbreviation. Therefore, you must standardize all the mailing addresses in your list.
Address standardization is the most important task before validation. It makes sure that the Canada Post mail sorting equipment is able to read your postal addresses. Formatted addresses also enable you to presort your mail items to avail of postal discounts.
Validation
Address validation is done to check the validity of your mailing lists. It is tested whether the addresses are real or not.
Sometimes, even real addresses are marked as invalid due to some errors. Therefore, autocomplete, parsing, and standardizing are done before validation. Our batch postal API checks whether your mailing addresses exist in the Canada Post database.
If yes, they are marked valid and you can proceed to mail them to these addresses. You don't need to wait for every step to complete so that you move ahead. PostGrid completes all these steps simultaneously. Our API and software can process millions of address records at the same time making bulk address validation a breeze.
Benefits of Bulk Address Validation
Apart from saving manual effort and improving efficiency, batch address verification has a lot more benefits, and they are:
Block Bad Data From Entering Your System
You can either validate addresses at the point of entry or later before shipping. Either way, it keeps your address data accurate and ready to use. The ability to validate addresses at the moment they are being entered prevents bad data from entering your system. Then, you can use our API or software to validate them again weekly or monthly. This keeps your mailing lists updated at any point in time.
Also, you can run checks for parts of your data. It gives you the flexibility to validate any number of addresses at any time. PostGrid also helps you separate commercial addresses from residential. So, you can keep tabs on everything.
Save Time and Resources
By automating your address validation tasks with PostGrid, you can cut down on admin costs. There is no technical expertise required to use our services, so you need not worry about the setup and installation. The process is time-saving, efficient, and cost-effective. PostGrid offers batch address verification at affordable rates.
Moreover, you get free address validation as part of our services. PostGrid's print and mail API helps you build accurate mailing lists, and also verifies your existing lists before mailing.
You can save your employees' time and effort along with your company resources. Avoid returned and lost shipments by sending mail to the correct addresses the first time. It also helps the postal service complete deliveries without unnecessary delays and other issues.
Avail of Bulk Mailing Discounts
It is hard to avail of postal discounts if you mail in low volumes. But, you can mail in bulk by verifying all your mailing lists all together with PostGrid.
Canada Post offers many discounts on presorted mail and bulk mailing. It makes it easier for them to sort and deliver your mail items faster, which is why they pass down the savings to you.
Also, with bulk address validation, you can segment between residential and commercial addresses. There are different postage rates for both, so segmenting these lists helps you decide your shipping options better.
Improve Customer Experience
There are a lot of things you can do with updated and accurate addresses. Your company can complete orders on time, avoid surcharges, and keep customers happy.
Moreover, incorporating a bulk address validation API into your website increases its user experience. It motivates people to enter their addresses fast and complete checkouts—thereby increasing conversions.
These things can help you with your daily operations and also increase brand awareness.
Increase Sales
Apart from fulfilling orders on time and retaining customers, you can increase your sales in other ways too. PostGrid can help you build and verify mailing lists from scratch. You can segment these lists as per your buyer persona for better targeting.
Print and mail marketing items to prospects by using verified and standardized addresses. You can also reach out to old customers by sending them postcards with exciting offers and motivating them to buy from you again.
Smooth Data Management
Enhance mailing lists by looking for inconsistencies, errors, and typos, and correcting them. Using address validation solutions, you can also add in any missing details and maintain top-notch data quality.
Put your unarranged and inaccurate data to work by first processing it through PostGrid's address validation API. It can help you eliminate any duplicates and correct wrong addresses.
Features of PostGrid's Batch Address Verification Solutions
Fuzzy Matching
Fuzzy matching is the process of checking addresses for incorrect abbreviations, spelling mistakes, incorrect capitalizations, incorrect postal codes, incorrect spacing, etc.
It helps you spot minor details in addresses and correct them instantly. PostGrid uses such fuzzy logic in every step of its address validation process.
SERP-Certified
Software Evaluation and Recognition Program (SERP) is a Canada Post postal certification for address validation vendors like PostGrid. It determines the ability of such vendors to validate addresses correctly.
Being SERP certified, PostGrid verifies all your postal addresses using the Canada Post database. Hence, you can be assured that your mail will be delivered smoothly.
NCOA Processing
The National Change of Address data file helps you know about all the address changes over the last 5 years. Since a lot of people move every year, it is better to access this file and update your mailing lists accordingly.
PostGrid double-checks every address with this data file to make sure that you reach out to prospects at their right addresses.
International Address Validation
Our international address validation API lets you standardize and validate any address in the world. This way, you can expand your business beyond your national borders and mail your orders across the globe.
Not just that, PostGrid can also transliterate mailing addresses according to the destination country's language. It can standardize addresses as per the prescribed guidelines of that country so that your shipments are delivered without any issues.
Geocoding
All our address verification solutions offer geocoding, irrespective of how many addresses you are verifying.
Geocoding allows you to access your users' IP addresses and capture their exact location. This way, the address verification API is able to enter the correct addresses even when users enter them wrong.
From address autocomplete to verification, geocoding is helpful in all the steps. It offers several benefits like fast address capture, reduced checkout time, fewer cart abandonments, and a better user experience.
Real-Time Address Verification
Companies can validate their mailing addresses in real time. It means that all the corrections are made considering the latest changes in the Canada Post database.
Another meaning of real-time address verification is that you can verify addresses right the moment they are entered. It helps you capture the most precise addresses so that you can mail items without any delays.
API Integration
Our address validation API can be integrated into several platforms like Salesforce, Magento, Shopify, Hubspot, Quickbooks, etc.
The entire integration process can be done without any coding hassles and takes no more than a few minutes. You don't need any technical personnel to get it over with.
But, PostGrid's technical assistance team is ready to help you out 24 x 7; all you have to do is call on our toll-free number.
Privacy and Security
PostGrid is compliant with various data privacy and security protection laws like HIPAA, PIPEDA, SOC-II. Hence, you can process your mailing lists with us without any worries regarding data breaches.
PostGrid can help you have access to up-to-date lists for smooth mailing while maintaining complete privacy. With our commitment to data confidentiality and security, you can continue verifying addresses with no concerns.
Assigning Carrier Routes
Canada Post is able to deliver mail faster when you have already presorted your mail items and assigned carrier routes. There are many such methods that can help you deliver your mail faster than others and PostGrid can help you with them.
Wrapping Up
Address verification is very important for companies from all industries. From completing orders to mailing invoices and statements, businesses always have certain mailing needs. By verifying addresses in bulk, you can always have access to correct data helping you mail at any time.
PostGrid's address validation solutions can help you verify addresses in both small and large volumes as we don't have any restrictions on the same. Our API and software are scalable and flexible, allowing you to use them at your own convenience.
We process mailing lists for accuracy, deliverability, and completeness. Sign up now to get started!