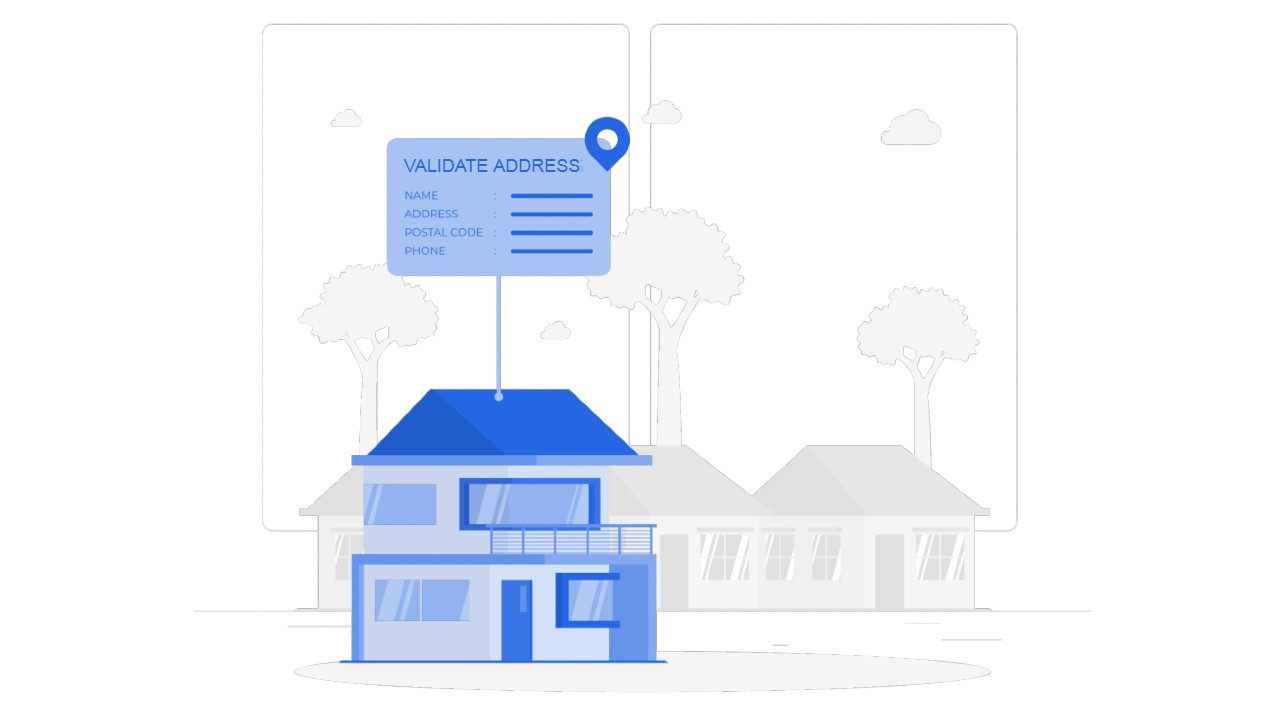 How Can Address Verification Process Help You Access Clean and Updated Data?
The Canada Post processes billions of mailpieces every year; in fact, it delivered 62.9 billion items in 2021 alone! Naturally, the Post Office has a lot of workload, pushing it to process deliveries faster. Thus, companies must ensure that they mail items that carry valid, deliverable addresses. Otherwise, they are likely to face problems, like delays, lost mail, and returns.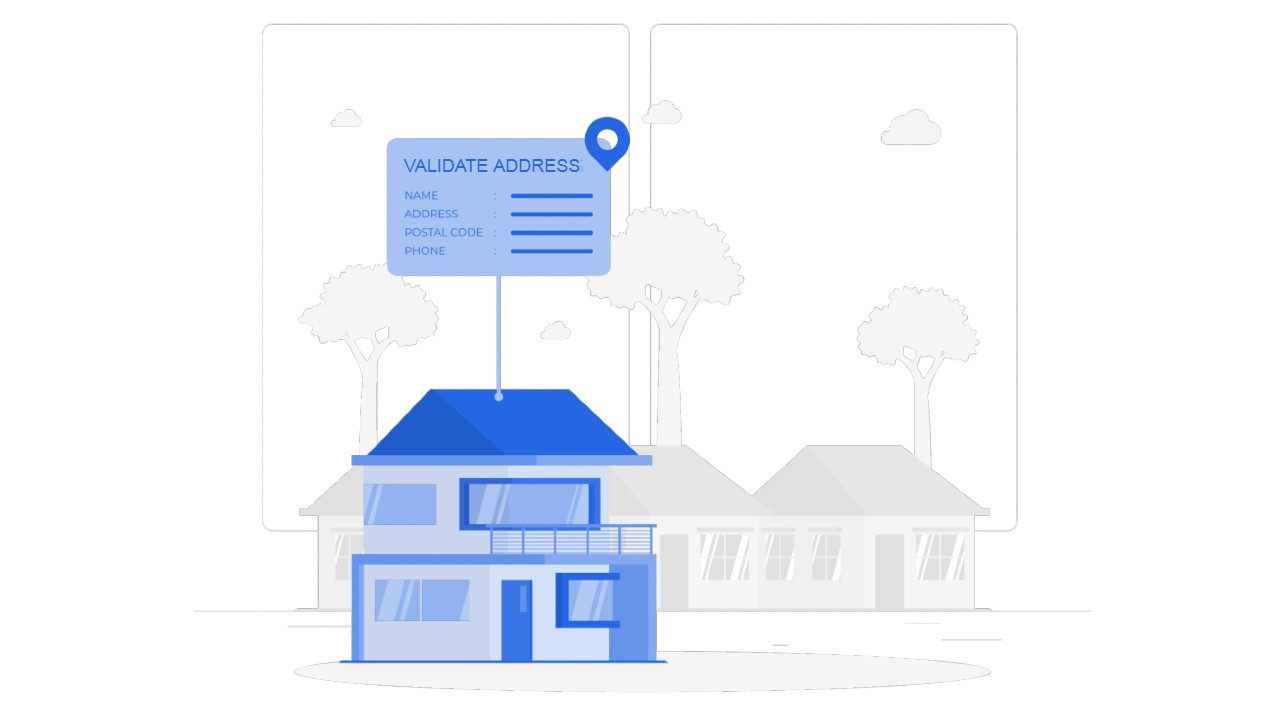 Such issues can result in wasted resources and tarnished brand reputation. Fortunately, the address verification process can help you out by standardizing your mailing addresses and checking their accuracy.
You can verify any number of addresses using an automated address verification API like PostGrid. This blog will cover more about the benefits of address verification and how it works.
What Is the Address Verification Process?
Did you ever want to verify your business address to send a crucial document? Or perhaps, you wanted to run a quick check on all your delivery addresses so that your merchandise reaches your customers speedily and efficiently! 
If yes, an address verification process can work wonders for your company. It can help you add missing details, modify incorrect information, and standardize all your mailing addresses in one go. Impressive, right?
Also read: How Does Real-Time Address Lookup Service Work? 
The process involves a series of steps that are completed simultaneously, including:
Address autocomplete:

Autocomplete is the first step of

address verification in Canada wherein the tool adds the missing details to your addresses. For example, if your address does not have a postal code or doesn't have a street name, autocomplete can fix that. 
Parsing:

Parsing means breaking down a mailing address into different components and labelling it, like apartment number, street address, city, state, and postal code. 

Standardization:

Standardizing a delivery address is crucial if you send your letters and packages via Canada Post. The Post Office prescribes customers follow a specific format to complete deliveries smoothly.

Validation:

Validation helps you compare your mailing addresses with an authoritative database like Canada Post to look out for any errors. The

address verification process

automatically corrects the mistakes and makes the address deliverable. 
Benefits of An Effective Address Verification Process
Companies can avail several advantages while using an effective address validation tool like PostGrid, such as saving time and money. 
However, there are many more benefits to it, like:
Reducing the Number of Mail Returns
We understand that it is very frustrating to pack an order, pay for its postage, and send it off only for it to return a couple of days later. But, you can change that by using an address verification process that lets you mail accurately the first time itself. 
High-Quality Data
Using PostGrid's address validation API, you can update your database from time to time. It allows you to access high-quality data at any time you need. Thus, you can make prompt business decisions and conduct mailing campaigns without hesitation. 
Improved Customer Service
You can process orders faster and ensure they reach the right people through address validation. A faster turnaround time proves that your brand takes its customers seriously and is committed to providing top-notch services. Thus, an address verification process helps companies increase customer loyalty and strengthens relationships. 
Increasing Conversion Ratios and ROI
The most significant aspect of a direct mail campaign is a mailing list. It accounts for 40% of a campaign's success. Thus, you need a highly-targeted, accurate, and deliverable mailing list. 
Address validation makes it possible and allows you to connect with all your prospects. This way, you can communicate your offers to them and increase conversion levels. 
Block Bad Data From Entering Your System
You can incorporate PostGrid's address validation Canada API into your website or application and validate addresses at the point of entry. Hence, you can capture accurate details in real-time and avoid incorrect or invalid addresses entering your database.
Types of Address Verification Process
Depending on your requirements, you can use an address verification process through any of the following methods:
Partial Verification
Partial address verification Canada asks users to enter a part of their address, like a city name or postal code and then offers address suggestions. However, they may still need to enter their apartment number and street name most of the time. Though it is helpful to some extent, it is not commonly used by companies. 
Post-Entry Verification
A post-entry address verification process helps you validate addresses only after users enter them. Thus, customers have to do the legwork and type in their addresses, after which a list of suggestions appears on the screen. They can re-select their correct mailing address from the list or click on confirm to go ahead. 
It is the most tedious address verification process that takes up a lot of time and effort. Thus, it is advisable not to incorporate this method on your shopping website. 
However, you can use post-entry verification to validate your existing mailing lists in bulk. It allows you to cleanse your database and conduct result-driving direct mail campaigns. 
You may also be interested in: Verify Postal Addresses with Address Checker. 
Type-Ahead Verification
Type-ahead address validation Canada is also known as address autocomplete. If you use this method, the address verification tool predicts the address within a few keystrokes and offers relevant suggestions to the users.
It is one of the best address verification process methods that can help improve your website's user experience (UX) and reduce cart abandonment rates. 
Why Choose PostGrid's Address Verification API?
Address verification is beneficial to companies of all types and sizes. It helps financial institutions verify addresses for credit checks, restaurants send discount coupons to neighbouring areas, and healthcare providers send medical reports accurately. 
Below, we have listed some of our PostGrid's best address verification features that will give you a gist of our services:
SERP-certified addresses:

PostGrid is SERP-certified which testifies that it uses Canada Post's database to verify your addresses. Thus, you can be assured that your mail items will be delivered by the Post office on time and without any issues

NCOA data file:

PostGrid's

address verification process

also cross-checks your delivery addresses against the National Change of Address (NCOA) data files. This way, you can determine whether your customers have moved to a different location and find their new mailing addresses within seconds

International address verification: You no longer need to restrict yourself from mailing internationally as PostGrid offers both national and international address verification. You can also transliterate addresses and standardize them according to the destination countries' formats
Real-time and bulk address validation Canada:

It doesn't matter if you want to verify a single mailing address or want to run a check on thousands of them. PostGrid's

address verification software

and API are scalable and can accommodate your ever-growing needs smoothly

Access to secondary internal units: Do you also need to know your customers' secondary address details, like floor and apartment numbers? Luckily, PostGrid's solutions use Geocoding API to help you with that too!
Summary
Address verification allows you to verify business addresses and put your mailing lists to good use, reducing misspending and increasing profits.
PostGrid's address verification API is scalable, flexible, and precise. Thus, you can send out orders and conduct direct mail marketing campaigns confidently and get guaranteed results. 
Talk to our sales team now to learn more about how PostGrid's address verification process helps you make your operations faster and more effective!