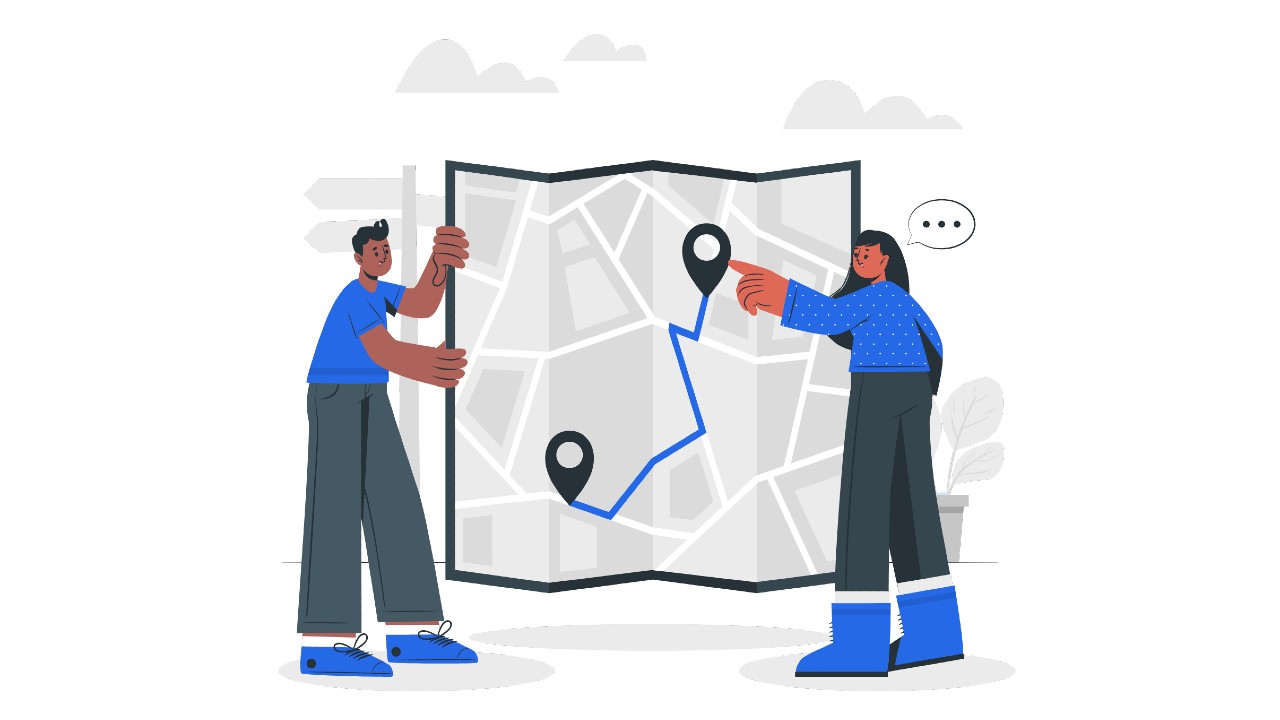 How to Use Real-Time Address Lookup to Mail Accurately?
Do you deal with incorrect, undeliverable mailing addresses every day? Well, what if we say that you don't need to do that anymore? It is high time you fight back against poor data and validates your addresses!
In such a case, your one and only solution are to address lookup. It can help you cross-check your delivery addresses and make the necessary modifications.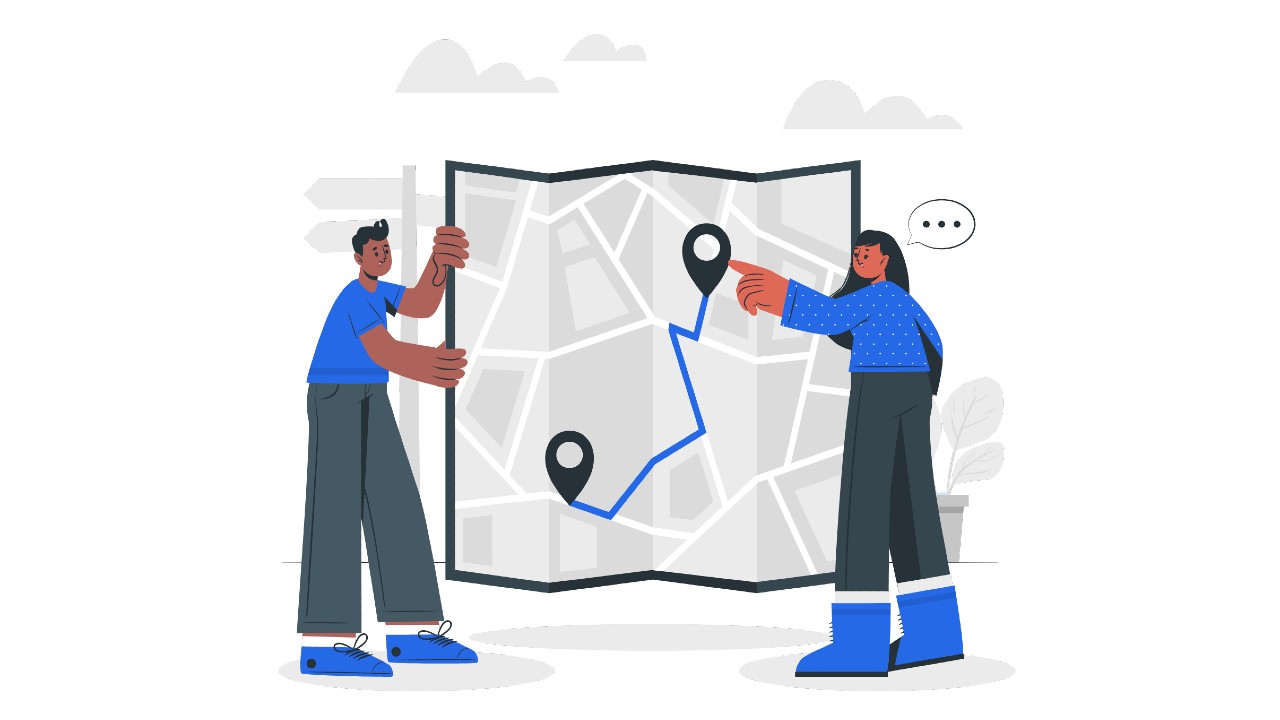 Small and large businesses can benefit from an address lookup tool like PostGrid to validate your entire database within minutes.
The prime motive of such tools is to help you mail accurately—be it marketing materials like postcards and letters or transactional items like invoices.
You no longer need to worry about your items being returned or lost in transit. Address lookup services ensure that your delivery addresses are precise and allow postal workers to complete deliveries on time.
Want to know more about how such services can make offline mailing a breeze for your business? Let's discuss this in detail…!
What is Address Lookup?
Address lookup is also known as address verification or validation, wherein you can confirm the accuracy of a mailing address. Suppose you want to promote your upcoming sales discount by mailing marketing flyers to your entire target audience. You can do so only when you have all the required resources, including a list of valid delivery addresses.
A real-time address lookup service like PostGrid helps you know the exact mailing address of all your prospects and customers. Hence, you can easily verify the street address, city, state, and postal codes before sending anything.
It is a technical procedure in which an address lookup API or software checks your mailing addresses against an authoritative database. If the addresses are found in this database, it is marked valid, and you can continue mailing to them. Otherwise, the tool helps you modify and make them valid, like adding missing details, correcting spelling errors, etc.
Also Read:
Canada Post Address Verification
Furthermore, official address lookups also allow you to find the geographical coordinates of any location—for building custom location-based apps or mapping data.
So, there is more than one benefit of verifying your addresses and maintaining an updated database. Address lookup helps you get there and achieve all your marketing and operational objectives.
Why Should You Use an Address Lookup Tool?
Many businesses are still sticking to their old data maintenance regime. Their staff calls up prospects and customers to confirm addresses. The result? Hours and weeks of manual effort and time wastage!
You may or may not be able to get in touch with these people to verify their addresses. Also, calling people and asking for their addresses will hurt your reputation and brand image.
So, what can you do to change that? The answer is clear as a bell—use a free address lookup tool. It allows you to double-check mailing addresses without bothering anyone and helps you access top-notch quality data. Thus, address lookup allows you to save a lot of resources, time, and labour.
Below are some more use cases of an address lookup service:
Speed Up Checkouts
Several customers abandon their shopping carts on websites and never complete checkouts. The reason could be anything from lengthy checkout processes to bad UX. But, you can avoid that by incorporating an address validation API like PostGrid into your website or application.
Our API can populate shipping and billing address fields in seconds to make the process faster and easier.
Complete Orders On Time
Address lookups help companies fulfil their orders speedily and precisely. Often, you have customers calling you up and placing an order. Or, they may walk into your store and order something. In both these cases, you are dependent on the address given by the customer to complete the order.
So, imagine your customer made a typo or missed some details while writing down their address. In this case, you will be unable to complete that order on time, hurting your business.
But, free address lookup gives you complete control over your database. You can cross-check whether the address provided by customers is correct and deliverable before mailing.
Also, address lookup helps you send free samples to customers as part of their marketing strategies.
Mailing Marketing Items to Prospects
Your target audience is a significant aspect of a direct mail campaign. It would be best to focus on relevant prospects that are most likely to buy from you. Address lookup in Canada is the best way to compile such targeted mailing lists.
PostGrid's address lookup services can help you build an accurate mailing list containing the correct addresses of all your prospects. Thus, you can conduct targeted campaigns, increasing your response rates and ROI.
Billing and Customer Support
You may often need to print and mail confidential documents, like bills, invoices, and statements. It is essential to send these items to the correct addresses to avoid data security and confidentiality breaches.
Canada Post address lookup can help you mail confidently and hassle-free in such situations. All you need to do is run a quick address search, verify the validity of your list, and continue mailing.
Benefits of Real-Time Address Lookup
As said earlier, there are several advantages of employing address lookup as part of your daily operations. Here, we have listed the top benefits that make it evident how helpful address lookup is:
Block Bad Data From the Beginning
They say- Prevention is better than cure!  Now is the time to use or implement it. Before you think about verifying your existing addresses, you should consider how to block bad data from its root.
By incorporating mailing address lookup, you can correct addresses at the entry point and only capture accurate data.
Eliminate Human Error
Your customer or staff may make minor mistakes while entering a delivery address. But, you can take a step ahead and look out for such errors using partial address lookup. Run searches for your addresses and see if all the details are precise—making your addresses ready to mail.
Improve Customer Satisfaction and Brand Loyalty
You can encourage your customers to complete their transactions on your shopping website using the postal address lookup. It increases your platforms' user experience (UX) and drives more conversions.
Also, having a website with such advanced features improves brand awareness and customer satisfaction.
Businesses can also print and mail letters of appreciation to their long-term customers, increasing brand loyalty.
Quick read:
Avoid Getting Mail Returns
Using national and international address lookup ensures that you don't get mail returns. You can check the validity and deliverability of every address in your mailing list beforehand and help Canada Post deliver your mail to the right people.
Also, you can avoid other issues, like lost mail, delivery delays, misplacements, etc.
Identify Imaginary and Fake Addresses
As absurd as it may sound, some people order products online using fake addresses. These addresses are either partially incorrect or don't exist at all. If you don't use address lookup Ontario regularly, you can end up mailing to such addresses.
An address lookup service like PostGrid helps you modify undeliverable addresses and identify the fake ones (completely incorrect and invalid).
Increase Campaign ROI
Having a fully-validated mailing list helps you plan a direct mail campaign confidently. Address occupant lookups help you determine your deliverability rates in advance, making it easy to predict your campaign results.
Hence, you can decide on the messaging, design, and budget accordingly and guarantee a positive ROI.
How Does An Address Lookup Tool Work?
It may be a simple process to verify some local addresses manually. But, businesses need to deal with thousands of mailing addresses spread across several cities and states. Moreover, sometimes, they also need to double-check international mailing addresses to serve their global clients in a better way.
Verifying international addresses need you to access several global address formats, geospatial data points, etc. Not surprisingly, each country has its own set of address standardization guidelines that you need to follow. In these situations, international address lookup can come to your rescue.
It helps you access the authoritative databases of that country and format addresses correctly. For example, if you are mailing to the US, you need to access the USPS database for a US address lookup.
There are three main steps in the address lookup process, including:
Address parsing:

It is the process of breaking down an address into elements, like street name, municipality name, state or province, and postal code. Parsing helps the

address lookup tool

label each part and check their authenticity separately.

Address standardization:

Address standardization is one of the most crucial steps in

Post Office address lookup

. It arranges an address according to the destination country's format, language, and alignment to help you mail worldwide. For example, you need to use the Canada Post format for sending items within Canada, the Royal Mail format to mail to the UK, the USPS format to mail to the US, etc.

Address Verification:

It is the final and prime step in the address lookup process. It takes a standardized mailing address and looks it up in an official database to confirm its accuracy. An effective

address lookup API

like PostGrid can add missing postal codes, correct misspellings, eradicate other errors, and make your addresses deliverable.
Here's what a correct and verified address looks like:
1295 ALEXANDER ST
NEW WESTMINSTER BC V3M 6A1
Suppose your customer mistakenly writes '1295 ALEX ST;' address lookup can correct the mistake quickly and validate your address.
Types of Address Lookup Services
You can use different types of address lookups depending on your requirements. The most popular ones are:
Fuzzy Matching
Fuzzy matching capabilities allow businesses to capture the correct locations even when the entered data is full of mistakes. For example, if a sales representative enters the wrong province name or makes a minor capitalization mistake, fuzzy matching can modify it.
There are several types of errors that fuzzy matching address search Canada can fix, like:
Switched letters: It is common for users to switch adjacent numbers and letters around while writing a mailing address. For example, they might write JASPER AVE as JAPSER AVE mistakenly. They might also make errors while writing a postal code, like mentioning A0E 99Z instead of A0E 9Z9. An address lookup BC solution can detect such errors and correct them.
Incorrect abbreviations: Canada Post has a list of abbreviations that you should follow while writing a delivery address on your parcels and letters. If you write an incorrect abbreviation, there are chances that your mail item will be returned or delayed. Hence, you must use a free street address lookup tool and look for such errors.
Extra or missing spaces: We often forget to add spaces in an address, which seems to be a minor mistake but can, surprisingly, lead to delivery failures. Luckily, address search can help you correct such spacing issues and accelerate the mailing process.
Misspellings: Misspellings are another category of errors that can wreck the validity of your database and lead to several problems like lost mail. Consider using residential and company address lookups before planning an offline mailing campaign.
Batch Address Lookup
Do you have tons of mailing addresses that need to be verified and updated? Using batch address lookup helps you process thousands of addresses at once. You can validate your existing mailing lists and put your database to good use.
Furthermore, batch address lookup Canada Post helps you conduct large-scale campaigns and avail bulk postal discounts. Hence, you can save costs and increase brand visibility simultaneously.
Real-Time Address Lookup
As the name suggests, real-time address verification helps you validate mailing addresses in real time while they are being entered. So, you avoid incorrect details from entering your system altogether.
Another benefit of real-time address validation is that you can incorporate it on your website to allow users to enter their addresses in no time.
Geocoding
Sometimes, you may need to assign geocodes to your mailing addresses for data mapping, planning, marketing, sales, and other purposes. For example, you may need to determine how many of your customers reside in a specific locality. In this case, geocoding can help you out, and you can find all the customer-dense areas to target for your campaign.
Address lookup services like PostGrid allows you to employ geocoding API and expand your business effectively.
There is also something known as reverse geocoding that address lookup by postal code can help you with. It is the process of finding mailing addresses with the help of longitudes and latitudes of different locations.
Such geocode address lookups are beneficial for location-specific industries, like healthcare and finance.
Type-Ahead Address Validation
As users enter their delivery addresses on a shopping website, the type-ahead address verification API suggests a list of addresses. The users can select the correct address from this list and enter the details in just a few seconds.
The drop-down address lookup for Canada is similar to the type-ahead address search. It shows a drop-down menu for every address element, like street name, city name, etc.
Industries That Need Address Lookup Tools
Though address lookup is beneficial to all types of companies, here are some industries that need it the most:
Real Estate
If you are a real estate agent or own a real estate business, the chances are that you take your clients to different locations every day. Before that, you add property listings to your website and other platforms so that clients can contact you accordingly. A Post Office Box address lookup service like PostGrid can help you post accurate listings and get genuine clients.
Healthcare
All hospitals, dental clinics, pharmacies, testing centres, etc., target prospects based on location for marketing. Their hot leads include a list of patients residing within the vicinity or in the same city. Hence, they need to use address lookup Regina to market their healthcare services to relevant prospects and increase patient retention rates.
eCommerce Businesses 
eCommerce businesses depend on customers' inputs to confirm and complete orders. Their entire business operates online, and it is hard to tell which of their customers are genuine.
A free address lookup tool can help them cross-check address validity and maintain their reputation by completing orders on time.
Third-Party Logistics
These businesses deliver thousands of mail items every day; hence, they need to regularly verify tons of address lists. Address lookup Montreal Quebec helps these companies operate effectively by validating addresses in a hassle-free manner.
Other businesses that need address lookup services are:
Financial institutions

like banks, insurance companies, credit check businesses, etc.

Travel and tourism companies

Local restaurants

Supermarkets and other retail stores, etc.
Know why the financial services industry uses direct mail as its top marketing strategy.
Why Use PostGrid's Address Lookup API?
There are plenty of reasons to use PostGrid's address verification or lookup services, from dedicated customer onboarding to competitive pricing. Below, we have enlisted our most helpful and popular features:
SERP-Certified
Software Evaluation and Recognition Program (SERP) is a Canada Post-certification program that evaluates address lookup services. It determines whether a service provider can accurately standardize and verify Canadian delivery addresses.
PostGrid is SERP-certified and uses the Canada Post authoritative database to validate your mailing lists. Hence, you can be assured that your addresses are updated and ready to use at any point in time by using PostGrid's address verification services.
Also read: Google Address Validation Vs. PostGrid. 
International Address Lookup
You need not restrict yourself to national boundaries anymore as PostGrid offers effective international address verification solutions. Hence, you can verify international mailing addresses and mail anywhere worldwide hassle-free with PostGrid.
Also, PostGrid can help you transliterate and standardize addresses according to the destination country's guidelines to avoid any mailing issues. 
Zero-Code Integration
Using our zero-code integration feature, companies can incorporate PostGrid's address lookup API into their system. This way, you can complete the integration process within minutes without having any technical expertise.
Furthermore, you can connect with over 1,600 applications with our Zapier integration and expand your business operations widely. 
Easy to Navigate Dashboard
Using our address lookup services, you can access PostGrid's API dashboard which helps you store your contacts, manage templates, and track your API usage. 
Other features of our easy-to-use dashboard include valuable insights and reports to help you understand your database in depth.
You can also manage your user permissions and address lookup API keys through your dashboard. All you have to do is log into your PostGrid account and navigate your custom dashboard.
Scalability
It doesn't make a difference if you need to look up one mailing address or run a check on a list with thousands of addresses altogether. PostGrid's address lookup Ottawa tool is highly scalable and easily accommodates all your needs.
Also, please note that PostGrid offers all types of partial address lookup and other related services that we mentioned in this blog. 
Some of the other advantages of using PostGrid include:
Technical support:

Our technical support and customer onboarding team is available for you 24 x 7. So, you can contact us anytime if you have any trouble integrating the API or have any queries.  

Affordable and flexible pricing:

PostGrid's

address lookup tool

offers flexible and competitive pricing programs that help you validate your lists affordably. There are no minimum volume requirements, minimal monthly fees, or commitments. 

Speed:

Our address verification API and software can verify your delivery addresses in milliseconds, enabling you to save time and make quicker decisions. 

Security:

PostGrid's services are highly confidential and secure as it prioritizes customers' data privacy. It is compliant with data protection laws like PIPEDA, HIPAA, and SOC-II. 
Our Canada Post and USPS address lookup solutions can help businesses stay ahead of their competitors and mail efficiently. 
PostGrid's Address Lookup Usage Options
You can avail of our business address lookup services in two ways, and they are:
Address Lookup Software
An address verification software like PostGrid can help you validate addresses in bulk at any time. The software installation process is very simple and should not take more than a few minutes. Hence, you can be up and running the same day you avail of our software.
You can use our street address lookup software to compile targeted mailing lists to launch successful offline mailing campaigns. Also, you can use it to update your database from time to time.
Address Lookup API
PostGrid's official address lookup API can be integrated into your CRM and other software applications, like Quickbooks, Hubspot, Salesforce, etc. Using our API, you can verify mailing addresses right from your system.
Also, you may incorporate our API into your shopping app or website to offer a smooth checkout experience to your customers.
You can avail of PostGrid's address lookup services via the API or software. They both have almost the same features and can help you clean your database efficiently.
Wrapping Up
Not sure if your mailing list is deliverable and valid? Use PostGrid's real-time address lookup service to verify addresses in seconds and mail precisely.
Such services can help you save time, money, and effort. Also, they help you increase brand visibility by offering a high-quality UX on your website and completing orders effectively.
To start using our address lookup services and availing these benefits, call us or request a demo now!