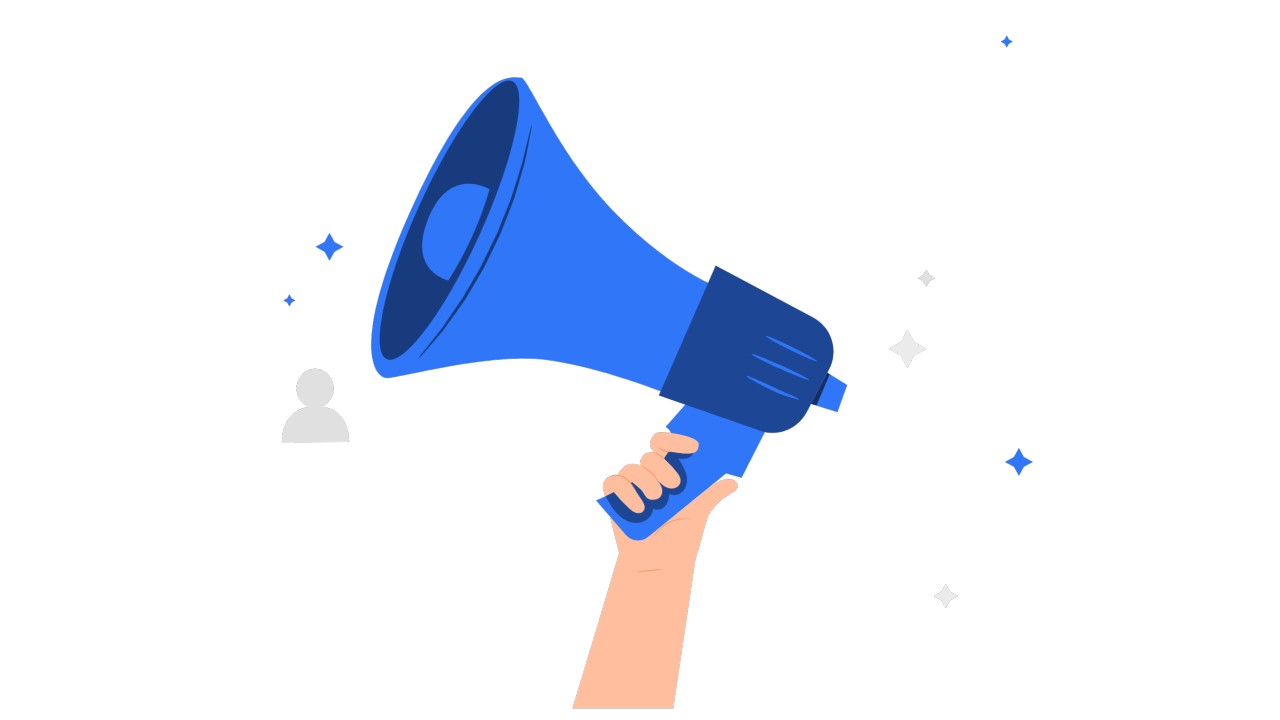 Everything You Should Know About Field Marketing
Companies use direct marketing and digital marketing simultaneously these days. Digital marketing allows brands to reach a wider audience, whereas direct marketing helps them build more personal customer relationships. Direct marketing comes in many forms like Direct mail, Billboard advertising, Hand-out flyers, SMS marketing, Field marketing, etc.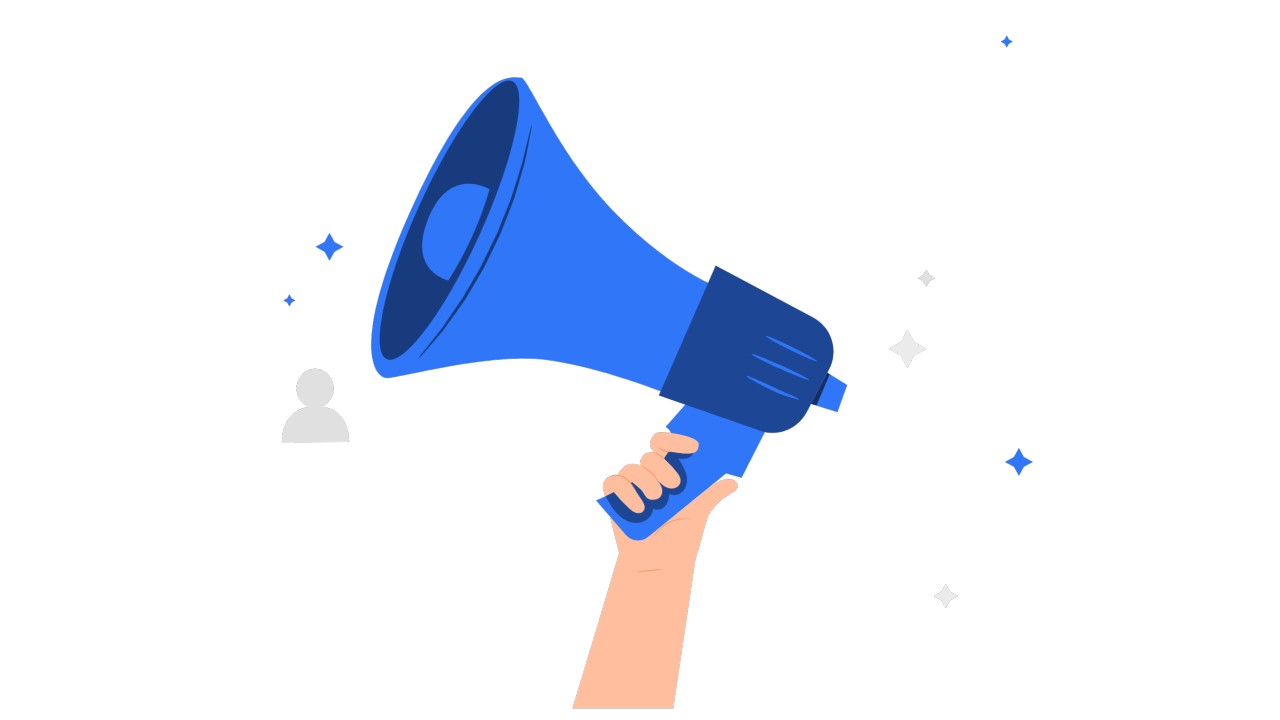 Wondering what field marketing means?
Though other direct marketing forms are easy to understand, field marketing works differently.
The jargon makes people doubt what it truly means and how it is helpful as a marketing strategy. But, the reality is that field marketing is one of the best marketing tactics today and can do wonders for a business.
Keep reading further to know what is the role of field marketing in a company. We will also discuss some tips and examples to help you understand the concept better.
What is Field Marketing?
Field marketing is a branch of direct marketing involving one-to-one customer interactions. It is known as 'field marketing' because marketers conduct their programs in the 'field'.
In earlier times, the field marketing strategy was a standalone tool to promote a company's products and services. Now, it has become a two-way interactive and engaging approach.
Its motive is to talk about your brand's offerings and encourage prospects to respond. You may ask existing and prospective customers to:
Follow the company on social media

Submitting feedback on the brand's website

Signing up for weekly email newsletters

Requesting free samples by filling out a survey form, etc.
Still confused? Perhaps, the following example can explain the term better:
Suppose you visit a booth at a trade show and a brand representative walks up to you. The representative tries to communicate with you regarding their product and gives you a mini-catalogue. This type of face-to-face communication with a prospect at a B2B field (the trade show in this example) is field marketing.
Another example is an electronics company giving product demos at its store. Here, it can offer hands-on experience in the working of specific products to its target audience. It is why field marketing is also sometimes referred to as experiential marketing.
The term 'field' could refer to any location where a brand can promote its offerings to the public. Some examples are college campuses, supermarkets, shopping malls, trade fairs, busy streets, etc.
Why is it Crucial to Conduct Field Marketing Activities?
You can achieve several objectives with field marketing, like:
Generate Brand Awareness
Field marketing makes it easy to connect with your target audience live. You can never do so while competing with thousands of companies online through digital marketing.
Reaching out to potential customers directly allows you to garner their attention and generate brand awareness.
Increase Sales Levels
If done right, field marketing helps you drive sales on the spot. Or, at least, it motivates prospects to schedule a meeting with you later on. Either way, it is a solid strategy to generate and convert leads quickly.
Undertake Highly Targeted Promotions
Field marketing is perhaps one of the highly-targeted marketing programs. You can tailor your conversations according to the prospects' needs and offer them a suitable solution to their problems.
Get an Upfront ROI 
Calculating the ROI of a field marketing campaign is upfront and speedy. There are no complicated metrics to use, as in the case of digital marketing.
All your field representatives need to do is keep in touch with prospects until they close the deal. They should also stay connected with them to improve your retention rates.
Hence, any sales generated through these prospects now or in the future are easily trackable.
Support Marketing Operations
Field marketing managers have expertise in how to increase market distribution and overtake competitors' marketing efforts. It helps back up your company's marketing operations by conducting thorough market research and drafting plans accordingly.
High-Speed Data Compilation
Marketers can collect and analyze data in real time through field marketing. Instead of waiting for any results, they can start planning campaigns that can help them beat the competition.
Such high-speed data compilation also helps companies expand their customer base and generate more revenue.
Establish Personal Bonds
There is no better way to establish emotional and personal bonds with customers than by contacting them physically. Field marketing can bring your brand closer to its target prospects and create long-term relationships.
Field Marketing Examples or Ideas
Field marketing allows marketers to talk to existing and potential customers in several ways. They can also create new ways to communicate with them. Here are some examples for you to refer to:
Product Demonstrations
Product demonstrations are one of the most common field marketing examples. They usually take place in stores or at trade events. However, we often see representatives giving demonstrations on the street as well.
For companies selling edibles, demonstrations take the form of sample giveaways. Prospects can taste the product and decide if they want to buy it.
In the case of non-consumable products, prospects are given the opportunity to see a product in action. This way, they get to know its benefits in-depth and make a better purchase decision.
Retail Audits
Retail audits involve checking the performance of a company's traditional marketing efforts. For example, if you spent a part of your marketing budget on new signage and failed to get any results, a retail audit can help you understand and rectify the situation.
Another example is checking whether your products are displayed perfectly on a supermarket shelf. It may seem insignificant, but it is highly beneficial in improving point-of-sale effectiveness.
Thus, field marketing may not involve face-to-face customer communication at times.
Guerrilla Marketing
Guerilla marketing refers to using unique marketing strategies that your prospects have never seen before. The concept behind it is to use creativity as a marketing weapon to convert leads.
You may put some creativity in your ad artwork or discover new ways to approach customers. Also, you can use several different combinations of marketing activities as part of guerrilla marketing.
In-Person Events
In-person events allow businesses to maintain brand positioning and present themselves as authentic companies. The personal interactions that take place in such events help customers gain confidence in your business and buy from you.
Also, you can pair them with direct selling as several people tend to close deals in events.
You may participate in local events, sponsor shows, or conduct your own virtual events. Either way, you get a chance to network with others from your industry and invite prospects.
Street Promotions
Street marketing or promotions involve sending your marketing representatives to high-traffic locations to hand out coupons, samples, or flyers.
You can determine which places have more customer look-alikes and cover those locations during busy times.
Merchandising
Merchandising is another common field marketing strategy to excite customers about your products. This strategy revolves around designing and creating huge displays (standees, posters, etc.) and placing them outside retail stores.
Such marketing plans need you to work closely with retailers to negotiate shelf space that can entice customers to walk in and buy your products.
Sending Gifts or Samples Via Direct Mail
Often, marketers think that direct mail and field marketing are two different branches of direct marketing. Though it is true most of the time, direct mail can aid your field marketing efforts.
You can send samples, event invitations, gifts, coupons, etc., through direct mail. All of these activities can fulfill your direct marketing objectives while also letting you avail of the snail mail benefits.
PostGrid's direct mail API enables businesses to create, print, and mail marketing items to prospects hassle-free. Thus, you can pair field marketing with direct mail easily and affordably.
Tips to Launch Successful Field Marketing Campaigns
Now that you know what is considered field marketing, let us discuss some crucial tips that will help you get the most out of your campaigns. 
Set Goals In Advance
Like other marketing plans, you need to set specific goals for field marketing. Instruct your team to list down all the marketing objectives of your campaign.
Also, make sure that these goals align with your sales and marketing efforts. It is advisable to synchronize all activities to improve your brand image and increase visibility. 
Know Your Buyer Persona
You must know the characteristics of your target market. Understanding some common traits and knowing your buyer persona can go a long way for your business. 
It is hard to attend to thousands of people personally, but you can narrow down your markets and laser-focus on your top accounts.
Incorporate Account-Based Marketing (ABM)
B2B field marketing is very similar to ABM. But, many marketers are unaware of what is 'B2B field marketing.' Well, it refers to the field marketing efforts taken by B2B companies to convert clients.
However, in the case of ABM, B2B marketers use every offline and online marketing channel. On the contrary, B2B field marketing is all about B2B direct (offline) marketing through attending conferences, direct selling to clients, giving product demos to them, etc.
Use Tailored Content
Even though your field managers are likely to meet a lot of prospects each day, using a one-size-fits-all approach cannot help you.
Instead, connect with your marketing department to develop a customizable marketing plan template to adjust accordingly. So, every time someone from your company talks to a prospect- they would know what questions to ask, which offer to propose, etc.
Use Automated Solutions
Employing sales pipeline tools, a customer data platform (CDP), and an easy-to-use CRM can increase your marketing efficacy.
For example, PostGrid's print and mail API helps you spend less time and money on your direct mailing activities. At the same time, you can improve your marketing results by automating a large chunk of your work.
Test Your Campaigns and Measure Results
As said earlier, it is easy to track field marketing campaigns. Try feeding in all the details in your CRM and measure results regularly. Also, test your sales pitch, approaching methods, and offers to see if they are working in the way you intend.
Comparing Field Marketing With Other Marketing Types
Several people confuse field marketing with demand generation. But, there's a big difference in field marketing vs. demand generation programs.
Please note that demand generation marketers use digital tools, like content marketing. However, field marketing adopts a face-to-face approach towards brand promotion and selling.
Also, you may wonder what is the difference between field marketing vs. digital marketing. The answer is simple! Digital marketing is conducted online, whereas field marketing uses offline marketing ways though it may use some online features like QR codes.
Field marketing is also very different from traditional marketing, like buying billboards, conducting newspaper advertising, etc.
Traditional marketing has a limited scope as it is more titled on delivering a message than getting results. Its purpose is to inform or educate prospects about a brand.
Undoubtedly, traditional marketing can also drive excellent results, but it takes more time and is hard to track. Field marketing generates upfront results and in very little time as you are directly in touch with the end decision-makers.
Conclusion
In-person interactions are valuable for every business. Without field marketing, a company may get very few chances to meet their prospects and talk to them on a personal level.
Hence, field marketing must be a significant part of your marketing mix. Also, take care to link it with other channels to get optimized results.
You may use the services of automated field marketing companies to help you launch effective campaigns. PostGrid's direct mail services enable you to improvise your field marketing plans effortlessly and cost-effectively.
Request a demo now to see PostGrid can help you send automated direct mail as part of your field marketing campaigns.