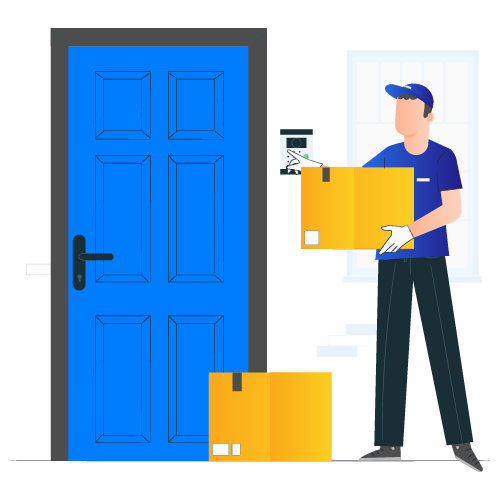 Why You Should Use Direct Mail For eCommerce And What Are Its Benefits?
Cheetos and milk. It sounds like a very odd combination, doesn't it? But according to Buzzfeed, it is one of the combinations that "sounds gross but tastes awesome." We can not vouch for this combination, and you will have to try it out yourselves. But there is a seemingly odd combination that we know is incredible.
We are talking about direct mail for eCommerce and retail businesses. Using an offline marketing strategy like direct mail for an online business may seem odd. But, the truth is that direct mail can work wonders for your eCommerce and retail business.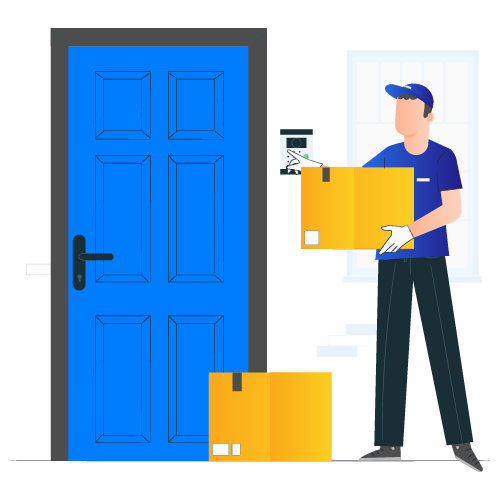 While all our interactions are now turning digital, direct mail offers a 4.4% response rate. Although it may not sound like much, it is higher than most digital marketing strategies. Hence, utilizing a marketing channel for your eCommerce or retail business would be a mistake.
Below, we discuss the concept of direct mail for eCommerce and its scope for online and retail businesses. Furthermore, we look at some compelling reasons for using direct mail for your online business beyond the high response rate it offers.
What Is Direct Mail For eCommerce And Retailers?
Direct mail is one of the most effective offline marketing methods, which involves sending printed marketing material directly to the customer. It can include personalized postcards, brochures, catalogues, and much more. Many industries, including healthcare, insurance, and real estate, use direct mail as a marketing channel. However, direct mail for eCommerce is unlike any other.
Think about it. eCommerce by itself is an online business. Everything about eCommerce is digital except for the product reaching the customer's doorsteps. And it is no secret that digital marketing is much more flexible and advanced than traditional marketing. Why, then, is direct mail for eCommerce a thing? 
Well, the truth is that the online and offline worlds are merging at a much faster pace than you think. But you probably knew that already. So, here is something you might not know. Most people assume that merging online and offline worlds benefit the latter. For example, you can often hear people advise offline businesses to start an online store but never the other way around.
You can turn this notion on its head with direct mail for eCommerce because it shows how online businesses can benefit from offline marketing. It shows how offline marketing strategies like direct mail are more trusted by the customers and create a personal connection. More importantly, it can drive customer action and provide better results for your marketing efforts.
But that's just the tip of the iceberg. Below, we discuss how direct mail helps eCommerce and retail businesses.
Why Should You Use Direct Mail For eCommerce And Retail Business?
Several reasons make direct mail an ideal choice for marketing your eCommerce or retail business. It is not practical to list the many benefits of retail or eCommerce direct mail here. However, here is a list of the most compelling reasons to use direct mail for your business.
Showcase Attractive Images Of The Product
According to the statistics from Fundera, direct mail can have up to 90% open rate. If the product you sell is visually appealing even remotely, you can use eCommerce direct mail with attractive images. 
Assuming that you also have the targeting right, you may easily hit the jackpot or at least a response from the audience. You can use everything from printed catalogues to postcards as a teaser to pique the target's interest. Including a QR code in the eCommerce direct mail can make it easier to get a response.
Give A Demo To The Customer
One of the benefits of using direct mail for retailers is that you can use it to give a demo of the product to prospects. Of course, this is not possible for every product. But you can send small packets of products such as shampoo. Or you could use scented cards to introduce a new fragrance you are selling. Similarly, you can use direct mail to send fabric samples so the customer can feel them.
People generally like receiving things they can hold in their hands. In other words, any product you can enhance with touch or smell can work well with your direct mail. You can also use eCommerce direct mail for sending 3D pop-ups to create a significant impact on the customer. Nonetheless, you should still provide an incentive like a discount code to give prospects the extra push they need.
Showcase Customization Capability
Another excellent way to pique customer interest in a product is to show its potential on a personal level. For example, someone who sells customized shoes can showcase a pair of shoes customized for the audience. Such an eCommerce direct mail can work even better on your past customers.
The seller can use the customer's past purchase to identify the ideal colour and model for the shoes. That way, the customer can get a general idea of the concept and design shoes themselves. The most important thing is to present a new opportunity to the customer with the custom product. In other words, the point of the eCommerce direct mail is to showcase the customization capability.
Make Your eCommerce Brand Stand Out. 
It is no secret that eCommerce is a highly competitive market today. You are competing not only with eCommerce brands but also with retail store owners because they have an online store. The chances are every retail store owner will soon have their eCommerce store. With direct mail for eCommerce, you still have an opportunity to stand out from the crowd.
The rapid increase in online shopping sites implies that everyone is fighting for the same spotlight in the digital world. Of course, we do not have to mention the ever-decreasing attention span of the user. Did you know that the attention span of a website user is just around 8 seconds? With direct mail marketing for retail, you can avoid all this clutter and make an uninterrupted space for yourself.
Print Media Is More Trust Worthy Than Digital Media
People, in general, are less trusting toward online-only interactions. Don't you think that's true? If so, it might do you good to remember Tinder Swindler or the countless other online scams that you hear about every day. People are more trusting of print media like direct mail for eCommerce and retailers. 
On the other hand, seeing an ad in the local newspaper makes it seem legit, even if the product may seem a little silly. And therein lies the difference between digital media like email and print media like direct mail for eCommerce and retailers.
Take direct mail postcards, for example. Postcards are ideal for establishing trust among your target audience because they tend to impact the recipients emotionally. By sending a tangible eCommerce direct mail like a postcard, you can boost your target's trust in your brand. 
Furthermore, a study by Canada Post revealed that direct mail offers a 20% better motivation response than digital media. You only need a couple of things to make an eCommerce direct mail like a postcard work. It must have a solid call to action, an attractive design, and a convenient way to buy your product online, like a QR code.
Direct Mail Campaigns Can Boost Your Website Traffic
If you execute it right, direct mail for retailers and eCommerce can boost your website traffic. We like to think of direct mail like the NOS Nitrous that you can see in modified street cars. You open up the NOS cylinder and hit a button like in the movies, and the car roars into a hyperdrive.
You may not see your sales going through the roof by employing direct mail. But if you prepare it well and time it right, you can win the race with your competition. After all, direct mail marketing for retail is just for that – to get the edge over your competitors.
But how does eCommerce direct mail accomplish this? You might wonder. Here is something that might interest you. Direct mail works beautifully well with your re-engagement and re-targeting strategies. Would you not appreciate a company that's thoughtful enough to send you a postcard with a discount coupon for your birthday?
Furthermore, with your past customers, you already know what kind of products they like. Hence, it becomes significantly easier to target them with relevant products. Add to that that the open rates for direct mail can reach up to 90%, and we have a winner at hand. 
You can also include a QR code or PURL in the eCommerce direct mail for better convenience. It ensures that the customer can easily take the desired action and streamlines the conversion. 
Direct Mail Can Be Automated 
The best thing about implementing direct mail for eCommerce is that you can fully automate the process. All you need is a direct mail automation tool like PostGrid, and you can easily automate your postal mail process. You can easily integrate PostGrid's print and mail API into your CRM solution for quick and easy direct mail personalization. 
PostGrid's direct mail automation enables you to use a template for printing and sending personalized eCommerce direct mail to your customers. You can schedule your mail or send triggered direct mail to your customer using PostGrid. 
In other words, since you can manage the direct mail process digitally, you can easily incorporate it into your multi-channel marketing campaigns. Furthermore, you get all the advantages of using a digital marketing tool because PostGrid offers advanced tracking and analytics features.
On top of that, you can also use PostGrid's address verification API to clean your customer address database. That's not all. It also lets you access advanced features like Address Autocomplete, which could be a game changer for your eCommerce store.
Conclusion
Most retailers and eCommerce business owners are still unaware of the possibilities of using offline marketing methods like direct mail. The fact is that direct mail for eCommerce has more potential to bring you better results than most digital marketing strategies.
You can enhance the capabilities of eCommerce direct mail by using an advanced direct mail automation solution like PostGrid. It enables you to send your direct mail to your customers automatically. It even facilitates the option for you to schedule your mail or implement a triggered mail campaign.
You can further enhance your eCommerce direct mail capabilities by integrating PostGrid's address verification API. It validates your customer address database using Canada Post's official address database. As a result, you can ensure that all your deliveries reach the customer accurately without delays.