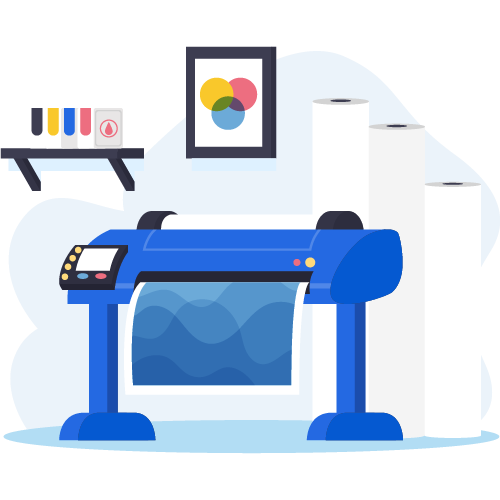 Reviewing the 15 Best Direct Mail Companies
At PostGrid, there are times, when we come across questions like if direct mail marketing is still effective. Undoubtedly, the answer is YES! Even world-renowned companies like Google, Amazon, Apple, etc., still use direct mail marketing as their topmost advertising strategy. It is because direct mail performs better than most digital marketing channels like email and social media.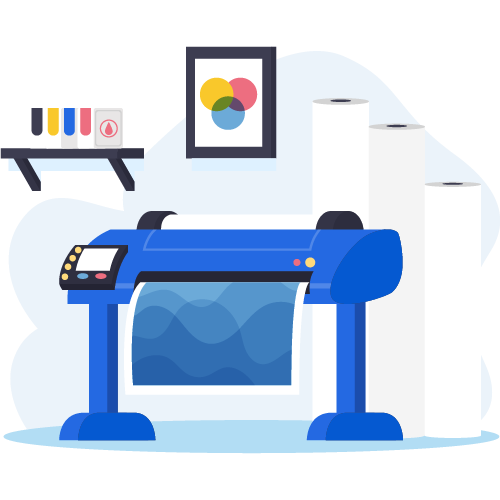 Furthermore, customers love receiving direct mail items. About 81% of Canadians read their mail the same day they get it. With ever-increasing competition, direct mail is exactly what you need to grow your business.
Direct mail is personal, cost-effective, trackable, and result-driving. It can drive excellent results for companies in all industries, from nonprofits to real estate firms.
However, it may be challenging to launch a direct mail campaign all by yourself. After all, it consists of several steps, like planning, design, printing, distribution, and tracking. 
Thus, most companies use direct mail marketing services to streamline their activities, save time, and cut costs.
All direct mail firms assist you with your offline mailing campaigns. But, only some of them offer one-stop print and mail solutions for fulfilling your requirements.
This blog helps you understand:
What are the benefits of direct mail marketing?

What are the factors to consider when choosing a direct mail marketing company?

What are the

best real estate direct mail companies

for you to look into?
Thus, you can learn the features of several companies and make an informed choice that best serves your needs.
Let's get started!
Why Do Marketers Still Use Direct Mail Marketing?
There are tons of reasons why several marketers still employ traditional mail strategies to reach their target audience. Here, we have mentioned the top reasons why:
Direct Mail Gives People a Break From Digital Media
There are unlimited online platforms like Email, Instagram, Facebook, and LinkedIn where your prospects are active every day. And each day, they are bombarded with hundreds of display ads, banners, and promotional posts.
Thus, most people don't pay attention to such ads and continue scrolling through them. Unlike online channels, direct mail can seek attention and persuade recipients to respond. This way, you can improve your brand image and increase conversion rates effortlessly.
Direct Mail Is Tangible
There is no online platform that can challenge the tangibility offered by direct mail. Your mail recipients can hold your items and share them with others. Hence, more people see it and tend to complete the call to action.
Direct Mail Creates a Nostalgic Effect
Some marketers think that millennials don't prefer getting offline correspondence. But, the reality is quite the opposite! 36% of people like checking their mailboxes each day. Furthermore, 95% of people between the ages of 18 to 29 react positively to receiving letters and marketing postcards in the mail.
For more B2B direct mail statistics and ideas, read this article: B2B Direct Mail Best Practices
There are several more benefits of direct mail marketing, like:
Higher return on investment (ROI)

Higher conversion and

customer response

rates

Scope for personalization and creativity

Increased visibility

Broader reach, etc.
The best mail-out companies can help you conduct highly-successful campaigns that can lead your brand toward these benefits.
The Top Direct Mail Companies to Streamline Your Offline Mailing Activities
It is hard to select the ideal direct mail company to help you achieve your marketing motives. Below, we have reviewed the top 15 direct mail services to help you make the right choice:
Today, PostGrid is one of the top direct mail companies in the market and caters to all types of industries, including healthcare, banking, education, etc. Its full-service direct mailing solutions allow you to print and mail on-demand and in bulk.
Read more: PostGrid for Retail & eCommerce.
PostGrid's direct mail marketing agency offers a REST API for marketers to automate and streamline all their offline mailing tasks. You can access our professionally-built HTML templates that make design a breeze for you. Also, you can customize your items as per your requirements and needs.
Apart from design, PostGrid helps print your mail marketing materials with one of our reputed print partners. They are experts in their field and ensure that your items are produced in top-notch quality.
Below, we have mentioned some of the other features of our automated direct mail solutions:
Per-Piece Tracking
Stay in control of all your sent items by tracking them in real time. PostGrid makes it easy for marketers to view the delivery status of their collateral and keep tabs on everything revolving around their campaign.
Data Security
PostGrid is compliant with several data privacy laws, such as HIPAA, PIPEDA, SOC-2, etc. Hence, you can rest assured that your data is in the right hands.
You may be interested in reading PostGrid for Compliance Teams. 
Best Pricing
It doesn't matter if you want to mail a few pieces or launch a high-volume campaign; PostGrid can help you get the most affordable rates. There are no commitments, upfront payments, or minimum monthly fees involved—allowing you to print and mail flexibly.
Zapier Integration
Our zero-code Zapier integration can help you connect with over 1600 apps and tap into new markets.
Address Verification
PostGrid is SERP-certified and can help you build fully-verified and targeted mailing lists. There is no need to buy or rent mailing lists from third parties, as you can now compile your own lists and use them infinitely.
Also, our address verification API uses the NCOA data files to validate and update your mailing lists. Hence, you can mail confidently without worrying about lost mail and returns.
Transactional and Marketing Mail
Choose from among several marketing items like postcards and letters. Also, you can mail transactional pieces of mail like cheques, invoices, and statements.
PsPrint
If you are looking for the cheapest direct mail services, PsPrint is an ideal option available. It is known for its budget-friendly, high-quality solutions that can easily help you launch successful campaigns.
The best part about PsPrint is that it offers a wide range of collaterals, including:
Postcards

Door hangers

Gift labels

Flyers

Brochures

Newsletters

Rack cards, etc. 
You may choose any marketing item you like and get started with your campaign. PsPrint gives you the flexibility to manage all your activities online. You simply need to pick an item type, upload your design, and attach a mailing list for your campaign. 
However, you may need to pay extra to use PsPrint's design services if you don't have your own artwork. PsPrint also helps you get a relevant mailing list in a couple of minutes for an extra cost. Thus, you may end up paying more than your base prices. 
Hence, PsPrint is an effective and convenient option for marketers who want to use an in-house artwork and mailing list. 
But, this print and mail company has several other benefits that overlook the extra costs like processing your mailing lists. It allows you to check the accuracy and validity of your database so that you can reach your target audience hassle-free. 
Also, PsPrint offers other services like foil stamping and die-cutting that can enhance the look of your printed materials.
Vistaprint
Vistaprint is worth considering for marketers who are looking for custom printing services. Also, it is an ideal option for businesses that don't want to enter into any contracts upfront or pay in advance.
Usually, Vistaprint is known as a business card printer, but it also offers direct mail solutions for postcards. It offers over 4000 postcard design templates for you to select and work with.
However, it only allows you to create, print, and mail postcards via its platform. Vistaprint only offers to print other items like letters, brochures, flyers, etc. Hence, it does not offer all-in-one services for your direct mailing needs. 
If marketers don't have a mailing list, they can purchase Vistaprint's mailing lists that focus on specific demographic data. Vistaprint also gives you the option to select between consumer and business mailing lists.
Some of the other features of Vistaprint are:
Drag-and-drop platform

Dual printing solutions

Quick turnaround times 

24 x 7 customer support 

Printing a wide range of products, like signage, clothing, bags, etc. 
Undoubtedly, Vistaprint is one of the best postcard mailing services. Its cost per item may be a little higher, but the quality makes up for it. 
Gunderson Direct
Gunderson Direct is a full-service direct mail company working for almost two decades. In this time, it is known to have delivered over 1.5 billion mail items. 
It offers all popular direct mail-related services, from creative design and strategic planning to printing and distribution. Moreover, this company also helps you access mailing lists from third-party sources if you don't have an in-house list ready. 
Gunderson Direct also helps you measure your campaign results and offers insightful analytics. You can contact the Gunder Direct team for a free consultation, wherein you can discuss every aspect of your campaign before placing an order.
Here are some features of this direct mail agency:
Customized design services for marketers.

Ideal for bulk orders.

Option to use Gunderson Direct's resources to compile mailing lists.

ROI-focused campaign planning and execution.

Speedy turnaround times.

Custom quotes for small businesses.

Specialization in B2B direct mailing.
Apart from these features, Gunderson Direct also allows marketers to blend their offline mailing activities with digital marketing campaigns to maximize profits.
However, inquire about their minimum mailing requirements beforehand as they might not accept low-volume orders.
PrintingForLess- PFL
PrintingForLess is also among the best direct mail firms for businesses. It excels in offering print and mail services to all small and large-scale companies. Plus, it is known for its eco-friendly printing solutions that use recycled paper stock and other materials.
The prime feature that sets PFL apart from other direct mail companies is its EDDM services. Every Door Direct Mail (EDDM) is a United States Postal Service mail option that allows you to target specific ZIP codes and neighbourhoods. In Canada, the Post Office offers a similar service called Neighbourhood Mail to advertise your products and services in any locality you want.
It helps you promote location-specific offers, promotions, events, discount sales, etc. PFL offers design, print, and mail services to back up your EDDM or Neighbourhood Mail campaigns.
Also, PFL has a lot of experience in political marketing campaigns. If you are looking for such marketing solutions, PFL can help you conduct effective direct mail campaigns to drive votes.
Another advantage of using the PFL mail marketing service is that you can claim reimbursement if it cannot print and deliver your items on time. Other features include:
Wide range of free templates

Web-to-print services

Integration with automation platforms like Salesforce and Hubspot

Direct mail tips and tricks, etc.
Cactus Mailing
Cactus Mailing is one of the best direct mail companies with a nationwide presence and expert solutions. Its marketing experts can help you develop performance-focused marketing plans to increase brand awareness and drive sales.
This agency is most commonly used by businesses like real estate firms, retail companies, fitness centers, salons, and restaurants. Cactus Mailing offers design, production, and mailing services to its clients at affordable prices.
Its expert printing solutions help you create eye-catching items that can help you grab the attention of your potential customers.
Unlike most other direct mail agencies, Cactus Mailing does not have design tools to assist you with your creative needs. But, it can help you avail highly targeted mailing lists to improve the effectiveness of your marketing strategy. Plus, it provides call-tracking solutions enabling you to keep track of your respondents.
One of the most unique and helpful features of Cactus mailing is Smart Marketing. This concept combines your offline printed products with digital tools like Google display ads and landing pages, increasing response levels. Using this combined service, you can bag amazing discounts from Cactus Mailing.
Smartpress
Smartpress assists you in printing and mailing your marketing items from start to finish. Its rates are comparatively higher than the other mail drop companies, but its services are excellent.
Majorly, Smartpress helps small and medium-sized businesses conduct successful direct mailing campaigns. It offers a large suite of services ranging from professional design to segmented mailing lists.
Here, we have enlisted more of Smartpress's features:
Variable data printing (VDP)

UV coating for postcards

Wide range of materials, including postcards, newsletters, and booklets
However, please remember that Smartpress does not offer fast turnaround times, and you may have to wait for a couple of days to get your items.
48HourPrint
48HourPrint offers online printing of several types of items, such as:
Vinyl banners

Postcards

Stickers

Hand tags

Envelopes

Booklets, etc. 
Though it excels in custom printing, it is not a full-service mailing company and does not offer mailing fulfillment. Once your items are printed, you can pick them up from its office or request a drop-off at your address.
48HourPrint can print all your marketing items within a 24 or 48-hour timeframe. It depends on the printing volume and the type of products you need.
Also, note that some orders that demand intensive finishing may take around five business days to complete.
Moo
Moo helps marketers connect with their existing and prospective customers with impressive marketing products. It allows you to print and distribute items, like luxe postcards, notebooks, business cards, flyers, drinkware, etc.
If you order your materials before 2:00 PM EST, you can get them delivered by the next business day. Thus, Moo is one of the top direct mail services when it comes to quick turnaround times.
You can select from several sizes, paper stock, folding, and coating options to give your items a rich, appealing look. Moo specializes in printing and mailing customized postcards that help you increase brand visibility and improve reputation.
Also, you don't need to pay any extra shipping charges as Moo offers all-in-one pricing plans for most items.
NextDayFlyers
As the name goes, NextDayFlyers can complete your orders the next day, provided they are low-volume and local. Otherwise, their standard turnaround time is up to four business days.
NextDayFlyers help you conduct bulk mail marketing campaigns of up to 100,000 items, including rack cards, postcards, and brochures.
Furthermore, it has two production facilities in New Jersey and California. This way, it can create high-quality products and mail them to any delivery address across the country speedily.
NextDayFlyers is one of the best direct mail services that offer graphic design solutions, printing, and mailing. According to your marketing goals, you can select from among many paper stock, coating, folding, and size options.
Please note that the item design is not included in your pricing plans, and you need to pay extra for it. Once you discuss your design requirements with the marketing team of NextDayFlyers, you can expect to get your artwork after 24 hours.
Apart from that, NextDayFlyers also helps you rent mailing lists according to your target demographics. This way, you can streamline your marketing efforts by mailing only to relevant prospects.
Data Axle USA
Data Axle USA, formerly called InfoUSA, offers several types of services, like:
Building and segmenting mailing lists

Data enhancement and management

Black-and-white and colour printing

Printing and distribution

Professional design solutions
It is one of the best direct mail companies for real estate as it offers both B2C and B2B mailing lists for marketers. Also, it offers cost-effective rates that help you print and mail your materials affordably.
The only drawback to using Data Axle USA direct mail marketing solutions is that you cannot track regular mail items. Thus, there is no way to know if your items have reached their destination.
FCL Graphics
FCL Graphics is one of the oldest and largest direct mail companies with over 40 years of experience. It offers several commercial printing solutions, like:
Sheeted-offset printing

Variable data printing

Pre-press printing

Web-offset printing
Also, FCL Graphics offers direct mail advertising solutions to help you create and distribute your items. FCL Graphics is an ideal option for your company if you need flexible, low-budget direct mailing solutions.
But, FCL Graphics has a minimum order requirement of $500, making it hard for you to conduct low-volume, on-demand campaigns.
Primoprint
Primoprint enables companies to print various items, like trading cards, business cards, printed edge cards, flyers, postcards, etc. Thus, it is considered one of the best direct mail marketing companies.
You can decide whether you want to conduct USPS direct mail EDDM and Neighbourhood Mail campaigns or spend a little extra on targeted campaigns.
The best part about Primoprint is that they give their prospective customers a free sample pack. Hence, you can view their most popular items, finishes, and paper stocks for free before selecting anything for your campaign. This way, you don't need to guess how your products will look once they are printed and mailed. 
Thomas Printworks
Thomas Printworks is primarily known for its printing services. This company offers the most superior quality printing solutions across the United States.
Though Thomas Printworks deals with printing orders, it is also among the top mailing companies. It can help you plan your lead generation and customer retention strategies with direct mail.
Thomas Printworks takes a smart approach to your offline mailing process. It allows you to blend it with your digital marketing campaigns. You can pull lists from your social media and email marketing lists and reinforce your message across several platforms. 
Also, this company offers campaign measurement and call-tracking tools to help you draft accurate reports. 
FolgerGraphics
FolgerGraphics offers custom design and printing for all your marketing and promotional items. This direct mailing service offers several types of printing, binding, and finishing options for you to select from. 
Also, it gives you a choice to select from among their pre-built design templates suitable for a wide range of materials, like banners, postcards, and standees. 
You can contact them to get custom quotes for your print and mail requirements as they offer different price ranges for low-volume and high-volume mailing. Usually, bulk orders attract more discounts that help you save a lot on your overall campaign costs.
How to Select the Best Direct Mail Company?
There are several factors that you can take into consideration while selecting the best direct mail services for your business, including:
Turnaround Time
If you aren't in a hurry and like to plan your campaigns well in advance, a company's turnaround time should not be a hurdle. Most services offer an SLA of between two to seven business days.
But, if you wish to create and print your items speedily, automated services like PostGrid can help you do so in just two working days.
Format Varieties
As discussed above, a few mail companies offer only postcard printing and mailing. Thus, a significant question to ask your service provider is- which direct mail formats can you print and mail?
Design Services
Some direct mail companies ask you to upload your own designs for a campaign. In contrast, others provide templates and custom services to help you. Hence, make sure to inquire about the design services before selecting advertising mailing services.
Customization Options
Certainly, generic messages cannot work better than personalized ones. You need to make your audience feel special by customizing your items according to their needs.
Thus, try enquiring about the customization options available with your provider. It would be best if they offer variable data printing (VDP) like PostGrid's direct mail API.
Mailing List
There are three types of direct mail agencies while talking about mailing lists. The first type helps you rent or buy lists from third parties, whereas the second type asks you to upload house lists.
If you are comfortable buying lists or using your in-house database, these services can work great for you. Otherwise, choose direct mail automation services like PostGrid that can help you compile segmented lists from scratch (and for no added fee).
Print and Mail Fulfillment
PostGrid offers all-inclusive rates for its design, print, and mail solutions. However, some companies offer only design and printing services, which is why you need to consider this factor while selecting a mail company.
Wrapping Up
Direct mail is one of the most effective and profitable ways to promote your brand and increase ROI. But, you need to select the right direct mail company that can help you connect with your customers and establish personal relationships.
We hope this blog helps you understand your options in detail and help you select the right direct mail service. Undoubtedly, PostGrid has the edge over its competitors as it offers several unique services like campaign analytics and native integrations.
Sign up right away for more details on how PostGrid can automate your direct mail marketing activities!