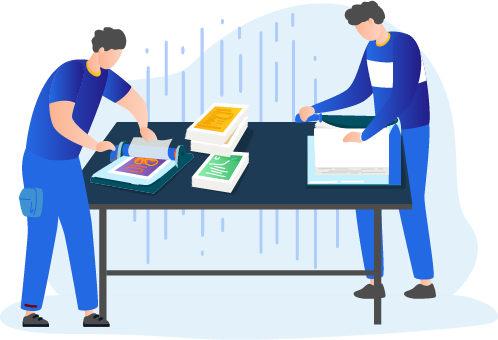 Top 6 Benefits of Employing Direct Mail Fulfillment Services
Did you know that 81% of Canadians read their mail the same day they receive it? Evidently, direct mail sparks intrigue among recipients, making it one of the top-performing marketing channels.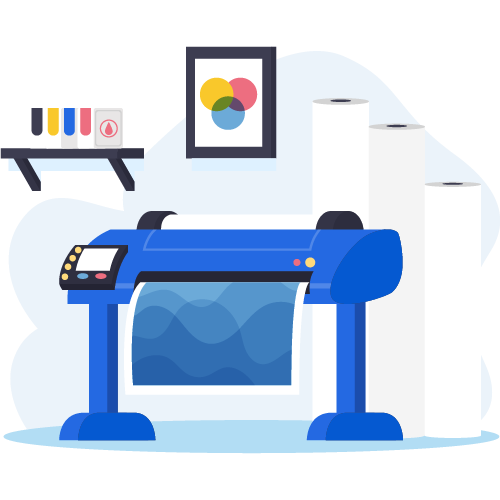 Often, offline mail is seen as a backward, old-fashioned marketing form. However, it is known to produce better results than digital channels. Direct mail helps them put their message directly in front of the end decision-makers and offer them a deal they can't refuse.
However, it is challenging to plan and launch a direct mail campaign. There are several elements involved, like design, offer-response system, printing, distribution, etc. Thus, you may need fulfillment mail solutions like PostGrid to help you out! They can assist you at every step and help you turn your marketing strategies into productive lead-generating tools.
In this blog, let us talk in-depth about direct mail fulfillment services and how they can help you launch productive mailing campaigns effortlessly.
What Is Direct Mail Fulfillment?
Mailing fulfillment consists of all the planning and execution-related tasks that a direct mail marketing campaign demands. For instance, if you want to promote your new season collection to your target prospects, you need to compile a strategy that helps you do so. Then, you would start finding a designer, printing vendor, etc. Below, we will discuss these steps in brief and see how outsourcing mail fulfillment can benefit you:
Before the Campaign
Devising Plans
Before you develop an advertising strategy, here are some points you need to consider:
What is our campaign for? Is the goal to generate brand awareness and increase visibility?

Who is our brand's target audience? How to compile an accurate mailing list to reach out to them?

Are our competitors' marketing plans doing better than ours? If yes, what is it that they are doing differently?

What should be our CTA?

How can we generate more responses and drive instant sales?
Once you discuss these questions with your team and map out the answers, you will know how to move ahead. Using direct mail fulfillment services, you can plan targeted marketing programs effortlessly.
Design
Direct mail fulfillment also helps you get your artwork ready efficiently. Most of these services, including PostGrid, offer pre-built design templates to help you create a DIY artwork. It does not take more than a few minutes, and you can make as many edits as you like.
Printing
Printing is a significant activity in an offline mailing campaign. Also, it can be the most time-consuming and expensive process. But, you should pay more attention to it as the quality of your mail items can decide if your campaign succeeds or fails. Naturally, a well-polished, high-resolution mailpiece can get more replies than a blurry, low-quality one. Again, PostGrid's mailout services allow you to print your marketing materials automatedly in as less as two business days.
During the Campaign
Distribution
Mailing your items is another hectic task to undertake during every campaign. Your staff may need to spend weeks of their time assembling items, labelling, and posting them with Canada Post. From calculating exact postage rates to standing in the Post Office queue, distributing mailpieces can prolong your campaign time and waste a lot of your precious time. Thus, most companies use direct mail fulfillment to outsource these daunting jobs altogether and just wait for assured results.
After the Campaign
Tracking and Reporting
Direct mail fulfillment companies also help you track your sent items. Thus, you can stay updated and initiate your follow-up plans accordingly. Furthermore, they also allow you to measure your campaign performance using several metrics, like response ratios, ROI, etc.
Thus, mail fulfillment is a complete package of services to help you conduct a direct mail campaign with just a few clicks. Imagine launching an entire campaign with thousands of responses pouring in at the comfort of your office or home! Exciting, right?
Also Read:
Best Direct Mail Marketing Companies
Benefits of Employing Direct Mail Fulfillment Services
If the above section didn't convince you why mailing fulfillment is crucial, here are some more positives that will change your mind:
Faster Turnaround Periods
A mailing campaign can take weeks or even months of your time, always keeping your staff busy. With ever-growing competition and evolving customer expectations, your business cannot afford to spend so much time on just one marketing plan. 
Fulfillment mail can help you solve this time crisis and enable you to launch highly-effective campaigns in a short period. Hence, your marketing team need not channel all their efforts towards a single campaign, hampering your company's growth and productivity. 
Boost Brand Image
If you want to boost your brand reputation and increase recognition in the market, a direct mail campaign can help meet these goals. However, it isn't enough to print a lousy marketing message somewhere and ship it off to prospects. Building a personal rapport with potential customers and convincing them to buy from you takes much more than that. Luckily, direct mail fulfillment services enable you to connect with the industry experts and organize a well-planned and result-driving campaign.
Maintain Efficiency
Undoubtedly, businesses profit from an efficient management system for internal working. Similarly, they can also benefit from efficient marketing strategies. Such programs help them get more conversions, save costs, and deepen company-customer relationships. Hence, well-executed campaigns can create long-term opportunities for you and allow you to supersede your expectations. 
But, bringing efficiency into marketing is not always effortless. Sometimes, things may go wrong if you rely on manual processes to launch an intensive direct mail program. Hence, it is essential to use automated mail fulfillment services to create an efficient marketing environment and drive conversions.
Reduce Costs
Unlike a few years back, direct mail is no longer expensive and burns holes in your pockets. There are several fulfillment mail tools now that help you manage your costs wisely and conduct low-budget campaigns. 
Still, some companies choose to do everything in-house at higher costs, affecting their ROI negatively. The more you spend on a campaign, the harder it is to recover those costs. Hence, it is better to deploy mail fulfillment services like PostGrid and save up to 75% on mailing costs. 
Meet Fluctuating Needs
It is common to face several obstacles throughout your direct mailing journey. For instance, you could need to send out thousands of direct mail-outs urgently. Or, you may need to draft, print, and mail a transactional document to a client. 
Using proactive and helpful letter fulfillment services, you can accomplish these objectives without any problem. PostGrid's direct mail API helps you send items of varied sizes and types in any volume. 
Also Read:
Right Direct Mail Size for Your Campaign
Maximize Response Rates by Being Consistent
Presenting your company as consistent and reliable is crucial to your campaign's success. Hence, you need to print and mail top-notch quality items that provide value to your audience. And fulfillment mail helps you do exactly that by allowing you to focus on minute details about your campaign. 
With the proper mechanism in place, you can test your strategies precisely and make the necessary modifications. Hence, it is guaranteed that your campaign will produce the desired open and response rates.
How Can PostGrid's Mail Fulfillment Services Help You Automate Your Mailing Campaigns?
PostGrid's direct mail services offer plenty of features that allow businesses to run effective direct mail campaigns at any budget. You can check our direct mail fulfillment pricing plans here and see how flexible it is to conduct direct mail marketing using our API.
Our solutions are curated to meet the expectations and requirements of several industries, including:
From professionally-built templates and mail fulfillment to address verification and tracking capabilities, PostGrid has the whole package for you. Employing our automated direct mail API, you can cut costs, boost sales, and beat your competition. Request a demo now to explore more about PostGrid's direct mail fulfillment services and how they can help you transform offline mailing!