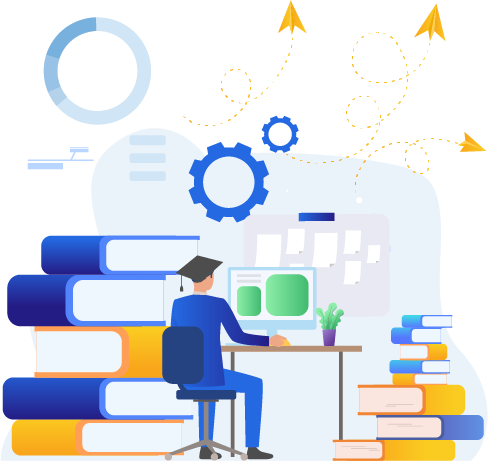 Education Direct Mail for Schools, Colleges & Universities
Direct mail campaigns are one of the most effective ways to reach out to your target audience and are a trusted strategy for marketers over the years. They have been an integral part of successful businesses because of their reliability in reaching out to the target audience and connecting with them. It is their feasible nature that appeals to the target audience, which makes sure that your message is not just delivered but also read. In the world of marketing, this makes a world of difference.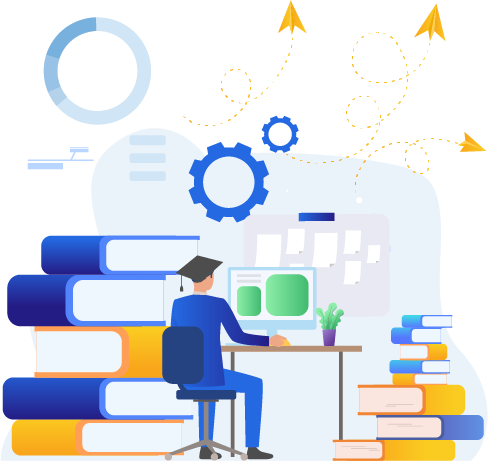 This article discusses in detail the use of direct mail for educational institutions, including schools, colleges, and universities. We take you through some of the important details of education direct mail, why they are an ideal recruitment tool and their ability to streamline your admissions process.
Furthermore, we also discuss popular mail formats, advanced direct mail solutions for school direct mail, and the significance of a follow-up plan in direct mail.
Why Use Direct Mail as a Recruitment Tool
Even though most marketing efforts today are made through digital channels, offline marketing strategy like direct mail still remains significant for many businesses. However, the fact remains that direct mail marketing has a much higher ROI (Return On Investment) than most digital marketing strategies. Educational institutions, including universities, colleges, and even schools, have employed direct mail to effectively communicate with their target audience for a long time now.
The most promising aspect of direct mail as a marketing strategy is that unlike its digital counterparts, such as emails or text messages, they are rarely ignored. The recipient may receive an email or text message, see that it is not personal/official mail, and ignore it forever. On the other hand, if the messages are received via direct mail, their curiosity and feasible nature get the better of them, and they end up at least glancing through the mailpiece before they either dump or read it entirely.
How to Streamline Your Admission Process Using Education Direct Mail
Direct mail can be especially helpful for educational institutions during admission periods, and they are the go-to tool for admission officers. You can use the direct mail channel to introduce your educational institution to prospective students. When coupled with quality content and accurate processing, direct mail can effectively generate enquiries from your prospects. Furthermore, you need to entice them by offering them something they would be interested in, such as a campus tour, for example.
Additionally, using direct mail gives your institution a certain level of authenticity and credibility. You can also try using new and innovative ideas in your direct mail, like a 3d card, for making a lasting impression on the recipients.
Furthermore, direct mail is probably the ideal tool for reactivating your old or lapsed candidates. It is also worth noting that many of the admission officers often use direct mail as the medium of communication between guidance counsellors and student advisors.
Popular Direct Mail Formats For Educational Institutions
Before we dive into the more advanced strategies involved in education direct mail, it is important that we understand the popular direct mail formats that we use. Below we list some of the most popular direct mail formats that your educational institution can use.
Half Fold Mailer
This is a simple colour-printed two-sided mailer. It is typically folded in half and comes with the standard dimension of 8.5″ x11," but this may vary depending on the sender and their unique needs.
Newsletter Brochure
A favourite for universities, newsletter brochures typically come at a size of 11″ x17″ when opened, meaning it has a lot of space and contains a lot more information. Furthermore, when folded, the size reduces to just 8.5″x 11″.
Postcard Mailer
Postcards are a short and efficient way to connect with your target audience. It typically comes at a size of 8.5″ x 5.5″ for a two-sided postcard. The ability to add pictures and personalize makes it ideal for creating a positive impression.
Full-Colour Letter & Envelope Package
The full-colour letter is two-sided and typically comes at a size of 8.5″ x 14″. These are ideal for postal mails that are private in nature and also add a professional touch to them as they come with an envelope.
Advanced Direct Mail Campaign Ideas for Schools & Colleges
Below we take a look at some of the more advanced direct mail campaign ideas that are in use today. The advanced direct mails listed below make use of technology and innovative ideas that can help you market your educational institution in a better and more effective way.
Use a Video Mailer
Using a video mailer for your direct mail campaign would require you to send a video highlighting everything your educational institution has to offer. However, this would require you to send a device that can play the video, which makes it a very expensive strategy, at least for the time being.
Use Virtual Reality
VR is perhaps the easiest way to intrigue your audience and capture their undivided attention. You can build a Paper VR Box and mail it to your prospects along with a QR code link to the VR-supported content.
Use Webkey
A Webkey is a USB device that is very similar to a USB flash drive, but it is much cheaper. You can program a Webkey to direct prospective students to your educational institution's website or landing page. This is an effective method for generating interest and response from the recipients.
Use Exploding Pages
Exploding pages are like a crammed-up puzzle that looks like a normal mailpiece at first sight, but it explodes to reveal more information crammed up inside them upon opening. This kind of mail can help you stand out from the crowd and make an impression on the recipients.
Combining Print and Digital Mediums
The most effective direct mail campaigns combine the print and digital mediums together so that their audience has a more fulfilling experience. You can start by creating a minimalistic brochure with a QR code that takes the user to a landing page with a detailed description or video content that conveys everything you want to the prospective students.
You can streamline the whole direct mail process or even automate it entirely, including printing and mailing using an advanced tool like PostGrid. By digitizing your direct mail process, you get superior control over the campaign and get access to valuable insights. Furthermore, using SERP-certified tools like PostGrid ensure that your mail is delivered without fail.
Use Pop-Up Cube/Pop-Up House
Pop-up cubes and Pop-up houses are a fun way to reach out to your prospects. Pop-up cubes and Pop-up houses are fun, and people enjoy opening them, which is reason enough to employ the same for your direct mail campaign. However, this does come with the risk of looking a little casual.
Use Extended Hidden Panels
Similar to exploding pages and pop-up cubes, the hidden panels have a certain level of fun involved in opening them. The hidden panels can be typically revealed by pulling a tab. This not only reveals more information but also makes it fun to access, thus creating a sense of excitement for the receiver.
The Importance of Follow-Up Plan in Education Direct Mails
Direct mail for schools and colleges is one of the best ways for educational institutions to reach out to prospective students. It has a higher rate of conversion than many digital strategies. However, there is no guarantee that the recipient will open or read their direct mail. Whatever the reason may be for the recipient to not open or read the direct mail, it is up to the sender to consider the possibility and send them a follow-up mail in case you don't get any response from them. You can use several methods for the follow-up, including phone calls and emails, but you must never skip the follow-up process.
Conclusion
Direct mail is without question an effective way for educational institutions to reach out to their prospective students. However, it is also important to come up with innovative ways to communicate with the audience via direct mail. It is high time that we use advanced solutions such as a fully automated direct mail system like PostGrid to enhance the capabilities of education direct mail campaigns. SERP-certified solutions like PostGrid ensure your direct mail's deliverability and thereby streamline your effort and maximize its results.