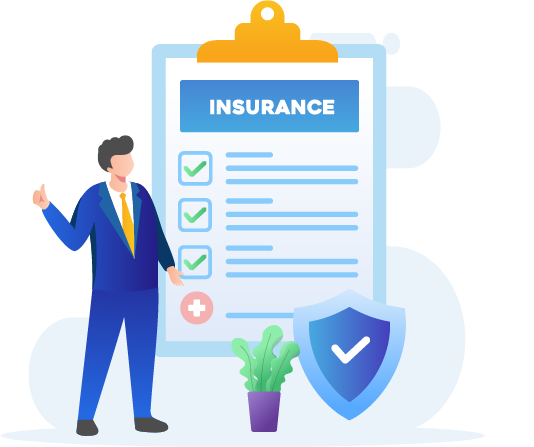 Postcard Sizes Ultimate Guide: What Are The Standard Dimensions [Updated for 2023]
Postcards are widely mailed within and outside Canada for both personal and business marketing reasons. They are small and attractive – capable of delivering messages in minimal words. Marketers conduct postcard marketing campaigns to advertise their brand at low costs and leave an excellent impression on the audience.
Even a small-sized postcard that is well-designed, thoughtful, and attractive can get its job done right. People like getting postcards in the mail that can be stuck on their refrigerators or wallboards. Hence, it is advisable to print and mail postcards that have eye-catching background images and unique touch to them.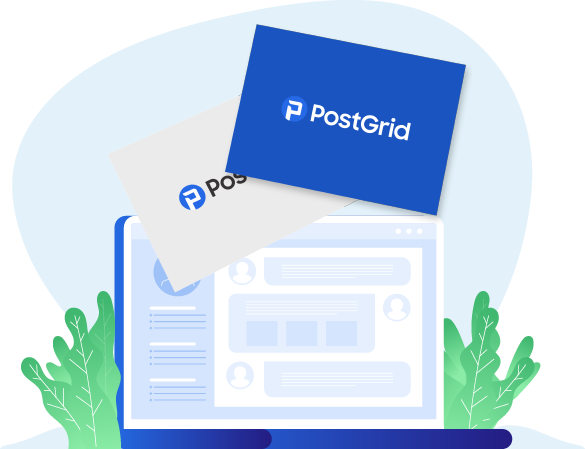 What Is The Standard Postcard Size?
The standard Postcard size is 4″ x 6″. It's the most cost-effective size, as it allows you to qualify for mailing at the Personalized Mail from Canada Post. Perfect for budget-friendly campaigns.
Other postcard sizes are 6″ x 9″, 6″ x 11″ are available from PostGrid.
Sending postcards as direct mail pieces is not too complicated if you know about the Canada Post postcard sizes and the available mailing options. With a compact space, postcards can look congested at times. Hence, there are many different sizes that you can look into – depending on your postcard templates and content.
You might not consider the postcard dimensions while sending one to your grandmother who lives a few miles away and would be delighted to get anything in the mail from you. In direct mail, the focus is on many things. The cost factor significantly defines your postcard size. In fact, there are many more factors that need to be carefully considered before you make an ideal choice.
Things to be Considered to Select an Ideal Size for Postcards
While planning a direct mail campaign, the standard postcard dimensions matter a lot because the postage is dependent on this element. Failing to decide on suitable postcard size for your direct mail campaigns can lead to increased printing and postage costs. Moreover, it can also lead to the failure of the campaign.
Hence, make sure that you know about the USPS postcard dimensions and postcard size in Canada and select a proper size – to keep costs under control and maximize results.
Read below to know about the key factors that you should think about when selecting a postcard size in Canada.
Design and Message
What is your message to the audience? How many words need to be included? Can you wrap it up in a few sentences? These things associated with your messaging should be decided beforehand. The objective of your campaign should be clearly reflected in your messaging – so you absolutely can't compromise on that. You can get your message and postcard design ready – according to which you can select a size that can go well with the overall postcard layout.
Hence, in order to make a correct decision, always decide on your messaging and design beforehand, as everything about your postcard marketing campaign revolves around these elements.
Marketing Budget
Although the focus is more on the messaging, marketers cannot leave out the cost factor. Sometimes, your messaging may require a postcard mailing size that exceeds your marketing budget. In this scenario, you might want to reconsider everything, all over from the beginning.
To avoid this replanning situation, it is advisable to keep the cost element in consideration at all times, in combination with the other factors. It can help companies know and understand their marketing possibilities better and take steps to use their complete potential.
Where a large postcard can really look attractive and gather more responses, it can drain up your budget completely, which is why you can't always select a large size. The trick is to stay within the standard postcard size and still make it eye-catching and appealing. This way, you can control your expenses and also guarantee the success of your direct mail campaign.
Uniqueness
People receive a lot of junk mail which makes it difficult for your postcard to stand out. A simple solution is to create and design a postcard that is unique, and pretty much of it depends on the postcard size.
A 4" x 6" postcard may get its job done and get a few responses, but if you really want to boost engagements and make your postcard attention-grabbing – pick a larger size, say about 6" x 9". There are also bigger sizes available if you think your message can go well with the size and help in increasing your ROI.
Note that if you are worried about the previous factor, that is the cost, you can plan your campaign in a way that can give you an improved ROI and eventually cut down the per postcard rates.
Time and Delivery
If you select a very small-sized postcard, there are chances that it gets lost in the shuffle. Hence, to ensure that your postcards are safely delivered, marketers should go for a size that is in accordance with the postcard size in Canada.
However, if you go for a huge size, Canada Post has to sort and process them separately – as large-sized postcards do not fit in the standard-sized envelope slots and need a different treatment. It leads to a slow down in the mailing process. Hence, if timing and deliverability matter to you, select a size that is within the Canada Post postcard. These sizes can be processed faster and delivered safely with the other envelopes.
Canada Post Approved Postcard Dimensions
If you are wondering: what is a postcard according to Canada Post, the answer is pretty simple. Unlike USA postcards, Canada Post size and weight guidelines do not restrict mailing square postcards to be processed as machineable items. You can send both rectangular and square-shaped envelopes and postcards, provided you adhere to the standard postcard dimensions.
Canada Post also has certain postcard dimensions that you need to follow. These sizes of postcards directly affect your postal charges.
To send letters and postcards within Canada, the most used option is "Lettermail." This option allows you to send mail up to 500 grams. It is also the most convenient and affordable mailing option provided by Canada Post.
Lettermail is divided into two categories according to weight – Standard and Other. Non-standard mail and Oversize mail are the two further categories under "Other." The maximum postcard size is different for both the categories and the rates also differ considerably.
Typically, postcards are considered standard mail due to their dimensions. However, if a company sends out postcards that are larger in size and weight, they are processed as either non-standard or oversize mail.
Standard Mail
The legal postcard size for standard-sized postcards should be at least 3.6" x 5.6" (90 mm x 140 mm). The required minimum thickness is 0.007" (0.18 mm). These minimum postcard dimensions are the same for standard, non-standard, and oversize mail.
Hence, your postcards should be at least of the abovementioned dimensions or else Canada Post will not be able to mail them.
How Big is a Postcard?
Apparently, there are so many sizes of postcards for you to select from. Considering the factors mentioned in the earlier section, you can select the ideal postcard size. For standard lettermail, the maximum postcard size is 6.1" x 9.6" (156 mm x 245 mm). The thickness of your standard lettermail postcards should not exceed 0.2" (5 mm).
Moreover, along with the standard postcard dimensions, you need to also stay within the weight limit. The minimum weight of your postcards should be 2 grams and should not be more than 50 grams. Any postcard that crosses the 50 grams limit is sent as either non-standard or oversize mail – depending on the postcard mailing size.
Canada Post also accepts square-shaped postcards with a minimum postcard size of 5.6" x 5.6" x 0.007" (140 mm x 140 mm x 0.18 mm). These postcards should stay within the specifications of 6.1" x 6.1" x 0.2" (156 mm x 156 mm x 5 mm).
Other (Non-Standard and Oversize Mail)
The next category is "other" under which non-standard and oversize mail are covered. Self-mailers, oversize envelopes, and cards are sent through this mailing option. However, postcards are also sent under this category, if the maximum postcard size limit is crossed or the mail weighs more than the maximum weight limit.
Non-standard mail should never exceed the postcard dimensions of 10.6" x 14.9" (270 mm x 380 mm). 0.8" is the maximum thickness allowed for sending postcards as non-standard mail. If the thickness or anything else increases in size, your postcards can be sent as oversize mail. Though there are not many marketers who opt for a postcard size that is so large. However, if you want to create a campaign that none of your recipients miss, going for an oversize postcard could be worth it.
Oversize mail also has the same maximum postcard size, but the weight range starts at 5 grams, whereas the minimum weight required for sending non-standard mail is 3 grams. Any mail that exceeds 500 grams is considered and sent as parcels. However, it is very unlikely that your postcard is so heavy and needs to be sent as a parcel.
Postcards that are sent locally take up to 2 days to get delivered. Deliveries within a province are completed within 3 days – unless the destination is located in the northern regions or at a remote location, which takes up to 6 days. National deliveries are completed within 4 days, but it can take about 8 days for northern regions and remote locations.
If you want to send postcards to the US, you need to follow the Canada Post postcard sizes and not the US postcard sizes. Deliveries to the US are completed within 4 to 6 business days. It can take up to 4 to 7 business days to deliver postcards to other international countries.
Letter-Post - Mailing Postcards Internationally
The above postcard dimensions are for mailing within Canada. Letter-post is a mailing option provided by Canada Post for mailing to countries other than Canada. For sending postcards to the US and other international countries, the minimum postcard size remains the same.
The maximum postcard size to mail to countries other than Canada is 4.72" x 9.25" (120 mm x 235 mm). The maximum postcard weight for sending postcards internationally is 50 grams. You can always pay more and get your postcards delivered under the "other letter-post" option that allows mailing up to 500 grams.
Postcards are meant to be light and compact – therefore, these oversize mail options might probably not be of any use to you. But, you might need these options for sending postcards that do not fit within your postcard dimensions.
Registered Mail and Smartmail Marketing Postcard Sizes
Other than lettermail, there are more options to conduct postcard marketing campaigns nationally. If you send your postcards through registered mail, you get proof of mailing. You can also avail of proof of delivery.
A mailing receipt, a copy of the addressee's signature, and the date and time of delivery are all provided to the sender under the registered mail option. Mail items that come under the lettermail category can be sent as registered mail by paying an extra fee.
Basically, registered mail is an added service used along with your mailing option to get proof of delivery. The postcard size in Canada for sending standard-sized registered mail is the same as standard-sized lettermail. Furthermore, the postcard size for non-standard and oversize mail is also the same as stated for lettermail.
However, for prepaid envelopes – the standard postcard size should not exceed 5.9" x 9.4" (150 mm x 240 mm). Prepaid envelopes for postcards other than the standard-sized ones should be within the size limit of 9.5" x 12.5" (241 mm x 318 mm). The delivery timeframe for registered mail is the same as lettermail.
Both big and small postcard sizes can be used for sending smartmail. The smartmail marketing option is a smart derivative of direct mail, wherein personalized mail, postal code targeting, and neighbourhood mail are all covered explicitly.
Personalized mail is used to target individual persons, whereas postal code targeting focuses on a particular postal code area.
Neighbourhood mail is an option for marketers looking for marketing in a specific neighbourhood that fits their prospects' profiles.
Postcards sent as smartmail marketing items should be rectangular, but square envelopes are also acceptable if you stay within the standard postcard size. All postcard dimensions for sending mail under the smartmail marketing option are the same as lettermail.
Common and Mailable Postcard Sizes in Canada
The common postcard sizes used in Canada are:
4″ x 6″
5″ X 7″
5.5″ x 8.5″
6″ x 9″
6″ x 11″
9" x 11"
Although the minimum postcard size is 3.6" x 5.6", this size might be very small for your marketing campaigns if you carefully consider: what size is a postcard?
Hence, you can start at 4" x 6" which is popularly used and also affordable. Read below to understand more about the various size options available for you.
4" x 6"
The 4" x 6" postcards can be referred to as small postcards, even though they are larger than the minimum postcard dimensions. These postcards are your most cost-effective option and can be sent easily. Businesses can cut down on designing, printing, and mailing costs by using these small-size postcards. But, such postcards might not always stand out as many marketers select this postcard size.
Moreover, even a lot of letter envelopes are of this size which makes it difficult for the recipients to view your postcard through all the junk mail that they receive in their mailbox. However, postcards of this size can be made extremely attractive to make them eye-catching and noticeable. If you are on a tight budget, combine this size with a remarkable design and you can still pull off an excellent campaign.
5.5" x 8.5"
Both 5" x 7" and 5.5" x 8.5" postcard dimensions are considered medium-size postcards and offer great versatility. Marketers can get really creative while using these sizes as they offer more space than the small postcards and you can fit in enough content to justify your marketing objectives. The USPS postcard dimensions consider these postcards as letters, whereas Canada Post postcards cover these sizes under the same postcard category. Clearly, Canada Post-approved maximum sizes are far larger than the USPS-approved sizes.
6" x 9"
The 6" x 9" sized jumbo postcards are still the legal postcard size in Canada and fall within the maximum size limit for standard lettermail. Hence, the rates are almost the same for such postcards when compared to other smaller sizes. It gives you a beneficial edge, where you can pay a little more and avail yourself of this size.
The jumbo-sized postcards are excellent for contests, giveaways, and product launch promotions. You can go for a portrait or landscape design – both of which do not affect the postcard sizes in any way.
9" x 11"
This postcard size would be considered non-standard mail by Canada Post and charged more. However, it is absolutely worth investing in as the 9" x 11" postcards are definitely attention-grabbing and can boost engagements significantly.
Many companies even go for oversized postcards of the 11" x 15" size to conduct targeted marketing campaigns for their high-end accounts. They are the most expensive postcard size option but you get a lot of exposure through them.
Advantages of Selecting the Right Postcard Size
Create Eye-Catching Postcards
Selecting the ideal postcard size gives you the ability to create designs that are eye-catching and perfect for your messaging. When the postcard design and size are considered along with its size, you can create a well-crafted and thoughtful postcard that can do really well with your audience.
Your postcard dimensions are definitely decided in accordance with your messaging, but selecting the perfect size highlights and justifies your message in an engaging and creative way. So, you can say that messaging and postcard size is interdependent to create absolutely attractive postcards that are sure to perform great.
Get Your Postcards Delivered On-Time
Staying within the standard postcard dimensions enables you to help Canada Post sort and send your postcards faster. Too small and too big postcards are handled, processed, and delivered separately as compared to the standard size mail items. Hence, if you select a standard-size postcard for your direct mail marketing campaigns, you are actually accelerating the delivery process.
In case you are sending postcards with time-bound offers or holiday season messages, go for a size that falls within the standard size – to ensure on-time delivery.
Increase Engagements
The perfect postcard size that communicates your message well, looks well-designed and seeks attention has the capability to boost engagement levels and attract an incredible number of responses. Getting responses is the prime objective of any marketing campaign; choosing the right postcard size can help you achieve this objective very easily. Make sure to include pURLs and unique phone numbers to track engagements and measure results.
Increased ROI to Cover and Justify Costs
You can opt for a testing campaign where you send out a few postcards to a small target audience – for recording and analyzing the results. See what works best for you, try different colour and size combinations, and design various different postcards to test the capabilities of every variation. When you select a suitable postcard size and blend it with the right combination of words, graphics, and colours – the ROI is likely to be positive.
Wrapping Up
Knowing about the various sizes of postcards in Canada and incorporating them into your marketing strategies can help companies stay ahead of their competitors and capture various markets. The Canada Post postcard sizes give you enough freedom to select both small and big postcard sizes to fit your various marketing needs. You can select different postcard dimensions for different campaigns depending on multiple factors. Selecting the right postcard size does not have to be a hectic task if you use PostGrid's print and mail network. Our platform can assist you in all your direct mail marketing activities and help you get the most out of your postcards.
PostGrid's direct mail platform and API can help you print and send cheques, letters, postcards, bank statements, and other transactional and marketing communication – use our in-built templates, add customizations, print, and mail.