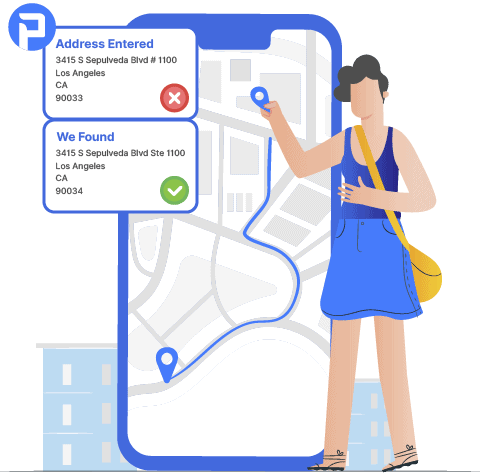 Postal Code Targeting
Every marketer or anyone who simply wants to market a product or service they are selling makes it a point to have a well-thought-out plan for it, or at least the successful ones do. Effective marketing can only be implemented when you have solid data and innovative solutions, both of which are not easy to come by. So whenever a marketer finds a new medium or source for reliable and usable data, they hold onto it tight and never let go of them unless they really have to.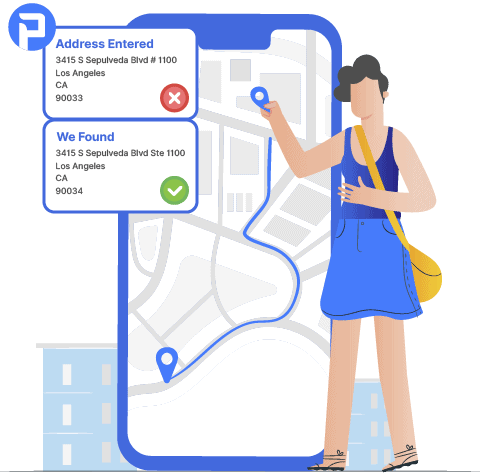 Postal Code Targeting or PCT is an acquisition solution that perfectly fits the requirements of a marketer and has access to a very reliable and effective source of data. It basically allows businesses to reach out to similar customers or customers with similar buyer personas who live in the same postal code, which is also where their existing client base is. By doing this, PCT allows you to close in on your preferred customer profiles that have a higher chance of conversions.
This article discusses Postal Code Targeting and its relevance to the marketing world. The article will also make an attempt to give you a comprehensive idea of how PCT enables you to connect with your potential customers in a new and effective way. We also elaborate on the significance of profiling your existing customers based on their postal code. Furthermore, the article also goes on to explain the other popular acquisition tools offered by Canada Post, including Neighbourhood Mail and Personalized Mail.
What is Postal Code Targeting?
Postal Code Targeting of PCT is, as the name suggests, a new targeting system created by Canada Post. With the launch of PCT, the Canada post introduced a new way that marketers can target and reach out to new prospects. The PCT was launched by the Canada Post in early 2017, and it has gained immense popularity since its launch. This is not the first time Canada Post has dabbled with acquisition tools that can be instrumental to marketers around the globe.
Postal Code Targeting uses specific information as who shops, the frequency at which they shop, and the preferred product/service category of the potential customers. Additionally, as the tool comes directly from Canada Post, you practically have access to Canada's largest database, which has a whopping 15.8 million addresses in it. The access to such an extensive database alone is reason enough for marketers to employ Postal Code Targeting or PCT for their business.
Canada Post has, in the past, launched other tools that have proven to be most effective and useful for markets in almost all industry verticals. Neighbourhood Mail and Personalized Mail are the other acquisition tools that were introduced by Canada Post before PCT, and although there are similarities in their operation, each of them is different. You could say that the PCT, in terms of operation, comes somewhere between Neighbourhood Mail and Personalized Mail.
Neighbourhood Mail
Neighbourhood Mail is part of Canada Post's Smartmail Marketing, and similar to PCT, it is also used as an acquisition and awareness tool. However, the Neighbourhood Mail covers a much more extensive audience than PCT and is delivered to an average of 500 points of call. This means it delivers to everyone who lives in a specific area or postal walk regardless of whether it is a home, apartment, business, or farm. Marketers usually use geographic or demographic data for finding the ideal postal walk for their campaigns. You should also note that there are no addresses on Neighbourhood Mail items.
Personalized Mail
Personalized Mail, as the name suggests, focuses on one-on-one engagements with the customers, and it is ideal for retaining your existing customers. Personalized Mail can help you build a relationship with your customers that can stand the test of time. They are personalized with the customer's name and address and delivered to a single address. Unlike Neighbourhood Mail, they have the potential to create an emotional impact on the recipient.
Connecting With New Prospect Using PCT
One of the nifty things about PCT campaigns is that it lets you choose whether you want to remove or suppress your current customers. So, if your campaign is specifically focused on getting new customers, you can easily do that with PCT. With precision targeting like the one offered by PCT, you can effectively connect with the target audience and also maximize your Return on Investment or ROI. However, that is only the beginning of a wide array of advantages offered by PCT campaigns.
Creating highly targeted PCT campaigns is relatively easy and straightforward. All you have to do if you want to pitch your direct mails exclusively to your new prospects is leverage the postal code data from Canada Post accessible through PCT. This means you have to use your own customer database in tandem with the audience insights proprietary sources of Canada Post. Additionally, you can also factor in third-party sources where all your data is updated every month.
You don't need to combine your customer data with the data you get from Canada Post, but it is the best approach to take if you are looking for a refined targeting of your prospects. By combining the data, you can easily identify the postal codes where your ideal prospects live. Furthermore, you also get advanced audience insights from the Canada Post that enable you to narrow down the specific audience based on various criteria, including lifestyle, demographic, and even geographic. These criteria are matched with the characteristics of your ideal customers to find the right fit for you.
So, what does this mean for your business? Well, it means that the next time you carry out a mail campaign, you don't have to worry about sending the same acquisition-focused mail to your existing customers or vice versa. In essence, you are sending each group, i.e., existing customers and potential customers, two entirely different mailpieces. In such a case, the prior is optimized to attract existing customers with attractive offers such as loyalty points or discount coupons, and the latter will be heavily focusing on converting the prospect to a buyer.
The Process Involved in PCT Campaign
The process involved in the PCT campaign is relatively simple. Any standard machinable mail item can be termed PCT as long as it has a unique 2D barcode printed on it. This 2D barcode is created by Canada Post after you provide them with your database. Canada Post then selects the postal codes that align with the taste of your best customers. Once this is done, your postal mail is targeted to that entire postal code while suppressing the mails that would otherwise be sent to your existing customers. This makes PCT campaigns ideal for ultra-targeted mail campaigns like acquisition mails.
You should know that in order for Canada Post to generate the acquisition list for your business, it requires 200 test samples from you. Furthermore, you can not make an impulsive decision of employing Postal Code Targeting for your campaigns either because Canada Post can take up to two days to give you the results. And that's not all, it can take around eight days for the processing and selection, and you may lose another three days for setting up a Commercial Account with Canada Post.
Additionally, you should also factor in the fact that all testing is done in Ottawa, which means the Postal Code Targeting can get even more delayed for Western Clients. After you have successfully set up the account, you will need to decide on a Postal Code Targeting indicator. Of course, you will obviously have the standard PCT indicia businesses often tend to choose a customized indicia. However, if you are unsure, you can always refer to the Postal Code Targeting Customer Guide from Canada Post.
Significance of The 2D Barcode
The 2D barcode is perhaps the most important part of a PCT campaign, and therefore you need to ensure that the printer you employ for this is Postal Code Targeting compliant. Everything from the quality of the 2D print to its grade and readability is a considering factor when it comes to PCT. Furthermore, even the format, size, and specifications should be tested because in the case of repeat mailings, if all the factors are consistent with the first mailing, then it may not be necessary for Canada Post to test it again. The mail is reviewed first, during which it is determined whether the mailing needs to be tested again.
The popular solution that is adopted by most businesses is to pick an advanced direct mail service provider who uses Postal Code Targeting compliant printers. For example, PostGrid is one of the leading direct mail providers that employ Postal Code Targeting compliant printers. The significant advantage of using advanced solutions like PostGrid is that it can automate the entire direct mail process along with superior address verification that ensures a 99% deliverability rate.
Things to Know About Canada Post Postal Mail Targeting
Once you get the results from Canada Post, you can continue to see the result and even start over your campaign but, you can not use the unique mailing IDs as they are different for each order. However, you can generate a new list if you want to. But, in case you do want to resume the list, you should make it a point to indicate the same on your initial request and inform Canada Post in advance.
Cost of Postal Code Targeting
The Postal Code Targeting can be said to be somewhere in between Neighbourhood Mail and Personalized Mail. They allow marketers to reach out to people living in a certain postal code while enabling them to avoid the existing customers in that area which makes it ideal for acquisitions. =
On average, Postal Code targeting mail reaches 20 points of call. The cost of Postal Code Targeting is higher than the other two mails in Smartmail Marketing. This is also attributed to the fact that it involves intense processing and can sometimes take days. The Postal Code Targeting price per item according to machinable standard (Up to 50g) is 31.9¢.
Conclusion
Postal Code Targeting is a part of Smartmail Marketing from Canada Post. It can be very effective for marketers, especially for those trying to get a better result for customer acquisition. Postal Code Targeting or PCT allows you to combine your own data with data of Canada Post to create a refined list of targets for your campaign that are constrained by their postal codes.
The 2D barcode is an essential part of Postal Code Targeting and is delicate since its quality can affect your campaign. Businesses should make sure to employ an advanced direct mail partner with Postal Code targeting compliant printers to ensure the best result for their campaigns such as PostGrid. Using advanced systems like PostGrid also ensures maximum deliverability through their advanced address verification system.