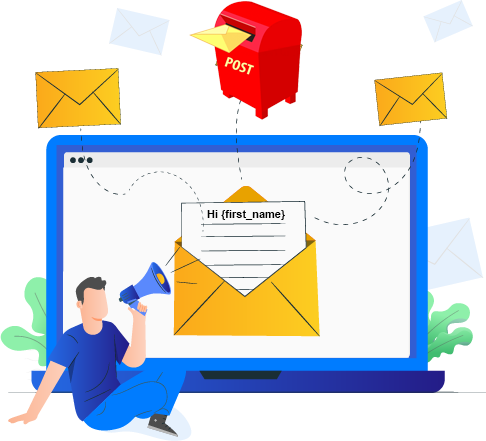 The Latest Canada Postage Rates 2023 [Updated]
The Canadian postal organization is a Crown corporation and has been operating for several decades. It works under the trade name "Canada Post," which is also called "Postes Canada" in French.
The Canada Post is known for providing affordable and reliable mailing services all across Canada, the US, and many other countries globally. They offer several mailing options to their customers in terms of delivery time and a lot of complimentary services like delivery confirmation and mail return to sender.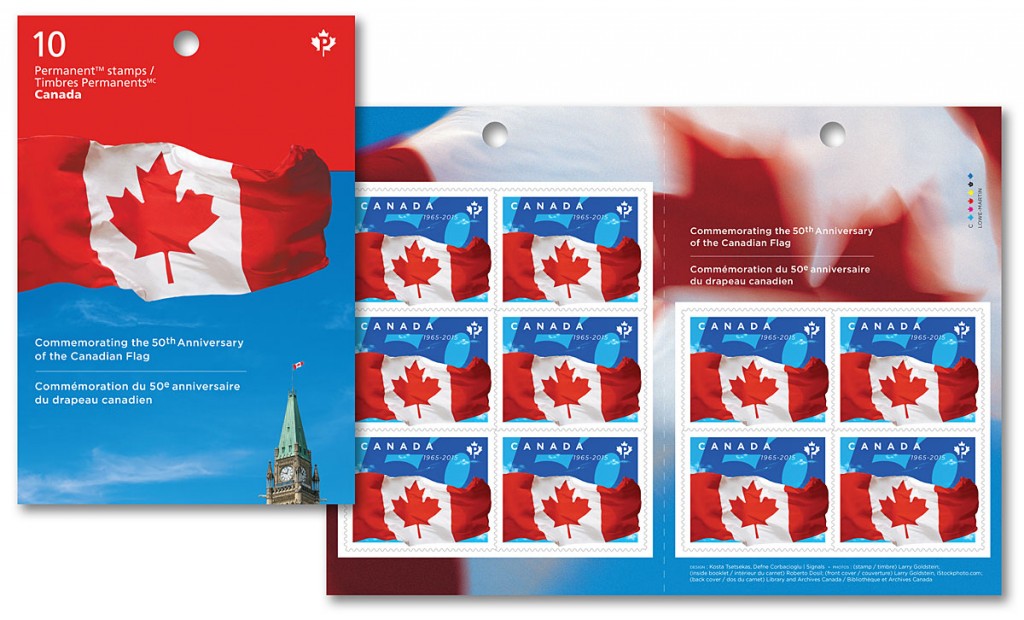 The postage rates in Canada in 2021 were quite nominal and offered an affordable means of mailing. For 2023, there are some new rate changes proposed by the organization, which will be discussed below, along with the mailing options and the other postage rates that shall remain unchanged.
Canada Post Postage Rates in 2023
The Canada Post postage rates depend on the mail item, its weight, and the destination country. The rates to send mail domestically are quite affordable and offer Canadians a reliable way to send mail across the country. Sending mail to the US is also quite cheaper as shipping to the US from Canada is faster as compared to other countries. Canada Post also offers international shipping to many other countries around the world.
Standard Size Mail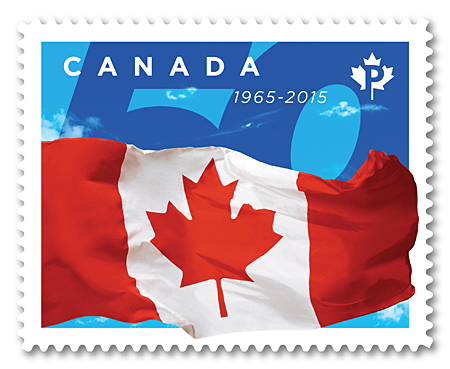 Canada Post Stamp Price Image
How much does it cost to mail a letter in Canada in 2023?
The cost of a Canadian stamp for postage within Canada is $1.07 for a postage stamp for sending a standard size letter mail of up to 30 grams or up to 5 paper sheets. If you purchase stamps in a coil or booklet, the price drops to $0.92 per stamp. This postal rate is for all standard-size mail items that are shipped within Canada
Mailing to the US (United States): For sending mail to the United States, the cost of a Canadian stamp for postage to the United States is $1.30 for a postage stamp.
Mailing Internationally: For sending mail internationally, the cost of a Canadian stamp for postage to an International Country is $2.71 for a postage stamp.
Standard-sized mail includes postcards and letter envelopes of the standard size as prescribed by the Canada Post. The dimensions of a standard size mail should be a minimum of 5.6″ x 3.6″ with a thickness of 0.007″. The maximum size allowed is 9.6″ x 6.1″ with a maximum thickness of 0.2″.
Also Read:
Canada Post Approved Postcard Dimensions
Square envelopes are acceptable and priced in the same way as long as they stay within the required dimensions – minimum 5.51″ x 5.51″ x 0.007″ and maximum 6.14″ x 6.14″ x 0.19. Mail weighing between 30 grams to 50 grams or consisting of up to 9 paper sheets, the postal rate to ship nationally is $1.30. The rates to ship to the US and other countries are $1.94 and $3.88, respectively. Items that are over 50 grams cannot be priced as standard size mail.
Non-standard/Oversize Mail
Unusually shaped envelopes and large documents are defined under the non-standard or oversize mail category by the Canada Post.
Oversized mail weighing up to 100 grams or comprising up to 20 paper sheets is charged $1.94 for shipping to any part of Canada. This rate increases to $3.19 for shipping to the US. International shipping can be a little expensive, starting at $6.39, which is the minimum postal rate for sending non-standard mail to any place outside Canada and the US.
Non-standard mail that weighs over 100 grams but no more than 200 grams, equivalent to sending 40 paper sheets – falls under the next weight category and costs $3.19 for national shipping. For shipping to the US and other countries under this weight category, the rates are fixed at $5.57 and $11.14, respectively.
For sending oversized mail of between 200 grams to 300 grams, the postage rate in Canada 2020 is $4.44 to ship across Canada. This rate jumps to $11.14 for mailing to the US and sees a whopping raise to $22.28 for international shipping.
The rate to send an oversized mail weighing between 300 grams and 400 grams is $5.09 nationally. Surprisingly, the rate to ship items to the US and other countries weighing under this category is the same as the rates under the weight range of 200 grams to 300 grams.
$5.47 is charged for sending non-standard mail weighing over 400 grams but not exceeding 500 grams. Similar to the above weight categories, the rates for shipping to the US and other countries are $11.14 and $22.28, respectively. Basically, the US and international postage rates for mail weighing between 200 grams to 500 grams are the same, providing an affordable option to mail non-standard items outside Canada.
Also Read:
The Right Direct Mail Size for Your Campaign
The maximum dimensions allowed for sending non-standard mail are 15″ x 10.6″. If these dimensions are crossed, the mail will be charged as a parcel.
The delivery of your mail items will be done within two business days if they are sent within a town or city, three business days for mailing within a province, and up to 4 business days for shipping to other Canadian provinces.
Mailing to the US through Canada Post takes 4 to 6 business days. International shipping of both standard and non-standard mail is done within 4 to 7 business days.
Parcels
Mail items weighing more than 500 grams are considered parcels by the Canada Post, and the rates are determined accordingly. Varying with the Canada postage rates, delivery time, and other features – parcels can be sent through any of the four options provided by Canada Post.
1. PriorityTM
Priority, Xpresspost, flat rate box, and regular parcels are all charged differently and have different features. For the priority mailing option, the delivery is executed the very next day across all places in Canada. On-time delivery, delivery confirmation, and tracking are the key features of this option.
The Canada postage rates for sending parcels through priority mail, weighing up to 0.75 kg or 1.7 lbs, start at $20.08. The return to sender and hard-copy signature services are available for an extra fee.
Prepaid envelopes can also be sent using the priority mail option. The rate for mailing medium-sized prepaid envelopes regionally is $26.57, whereas the rate is $38.69 for mailing these envelopes nationally. 318 mm x 241 mm x 15 mm are the dimensions required for medium-sized prepaid envelopes.
Large-sized prepaid envelopes can be set at the cost of $27.43 within the same province. For mailing large-size prepaid envelopes across provinces, the postal rate increases to $44.03. 394 mm x 314 mm x 30 mm are the main specifications for large-sized prepaid envelopes.
You can also use prepaid labels for sending parcels across Canada. However, these labels are only available to those customers who have signed an agreement with Canada Post regarding prepaid products.
For the first 1.36 kg, the rates are $30.86 and $56.32 for regional and national mailing, respectively. For mail weighing up to 5 kg, prepaid labels can be availed at $37.61 for regional shipping and $90.89 for national shipping.
2. XpresspostTM
The next option to mail parcels across Canada is Xpresspost which delivers items the next day if the destination address falls within the same province. All the services are the same as priority mail. The main differences are that it takes up to two days to deliver nationally, and the recipient's signature is taken if you pay an extra fee. The rate starts at $10.61 for mail weighing up to 0.75 kg.
Also Read:
Mailing Format for Canadian Addresses
Small, medium and large-sized prepaid envelopes are sent using the Xpresspost mailing option for different rates. For regional mailing, the rates are $11.94, $13.50, and $16.59 for small, medium, and large-sized envelopes, respectively. Similarly, the rates for nationally sending these envelopes are $18.12, $19.04, and $29.67 as per the size.
Small prepaid envelopes should fall under the dimensions of 260 mm x 159 mm x 15 mm. Medium-sized envelopes should not exceed the size of 318 mm x 241 mm x 15 mm, and large-sized envelopes should be up to 394 mm x 314 mm x 30 mm in size.
Bubble prepaid envelopes are also available to be sent through Xpresspost. Small-sized bubble envelopes can be sent at $12.49 and $17.14 for regional and national mailing, respectively.
Large-sized bubble envelopes are charged $18.67 to mail regionally and $30.22 to mail nationally. Bubble envelopes should fit the dimensions of 247 mm x 190 mm and 400 mm x 292 mm, respectively, for small and large sizes.
Prepaid labels can be purchased for mail up to 1.36 kg at $18.50 and $34.75 for regional and national shipping, respectively. You will have to pay $24.35 for sending mail weighing up to 5 kg regionally. National shipping for mail items of up to 5 kg will cost you $62.21.
3. Flat Rate Boxes
The next option to ship your parcels is by using flat rate boxes that come in three small, medium, and large sizes. The small flat rate box should stay within the required dimensions of 10.375″ x 14″ x 2.125″. The price for sending a small flat rate box across Canada starts at $17.99. Medium flat rate boxes are of the size 15.375″ x 10.25″ x 4.75″.
The Canada Post postage rate for sending such a parcel is $22.99. Large flat rate boxes fall under the dimensions of 15.75″ x 11.8125″ x 7.50″. The cost jumps to $29.99 for sending large flat rate boxes.
All flat rate boxes should be of the maximum weight of 5 kg and should be dropped at the post office. However, small flat rate boxes can also be dropped off at your nearby street letterbox. On-time delivery guarantee and tracking are the two prime benefits of sending parcels using this option.
4. Regular Parcel
For sending mail using the regular parcel option, you need to pay a minimum of $9.67 for up to 0.75 kg. The delivery for sending mail to a local address takes up to 2 business days, whereas regional mail can take 3 to 5 business days to reach its destination.
All national mail deliveries are completed in between 4 to 9 business days. There is noon-time delivery guaranteed, and mostly all the add-on services are available for a fee.
Features of Canada Post
Shipping with Canada Post will unlock several benefits and features as the leading parcel delivery company in the country. Let us highlight everything Canada Post has to offer. Here is what we are talking about:
Real-time Tracking: Customers can track and manage their packages easily with Canada Post's free tracking services. You can receive real-time updates via email, telephone, or website.
Signature confirmation: Xpresspost, Priority, and Flat rate boxes offer signature and confirmation services. So, until the package is signed for, the courier will not release it. For those who wish to receive their recipient's signature confirmation in hard copy, you can also choose Hard-Copy Signature.
Flat Price Rate: Only packages of 12 are available as flat rate boxes online. It's simple to send direct mail assets anywhere in Canada or outside the country. You need to buy a box. The box can be shipped as long as it does not weigh more than 5 kilograms. There are small, medium, and large boxes available for you to choose from.
Collection on Delivery: Payment can be made upon delivery of the package. Senders can collect from the person receiving a delivery a fee of up to $5,000. This service is available to Canadian customers only. COD fees of $7.25 plus shipping fees for this service must also be paid by the sender.
International Shipping: More than 190 countries worldwide are served by Canada Post. You'll also save 70 percent off international courier rates.
Updated Postage Rates:
Below are the updated postage rates from Canada Posts as of 2021:
Personalized Direct Mail Pieces:
| | | |
| --- | --- | --- |
| Personalized Mail | Price in 2020 | Price in 2021 |
| Up to 50 g | 0.495 | 0.505 |
| Up to 500 g | 0.74 | 0.75 |
| Per gram over 50 g | 0.0034 | 0.0034 |
Business Reply Direct Mail Pieces
Business Reply Direct Mail
Price in 2020
Price in 2021

Standard up to 50 g

0.95

0.96

Up to 100 g Non Machine able

2.40

2.43

Between 100 g to 200 g

3.12

3.15

Between 200 g to 500 g

4.28

4.31

INTERNATIONAL Up to 50 g

2.34

2.37

The annual fee for both Domestic and International Shipping

Domestic: $775.00

Domestic: $810.00

International: $775.00

International: $810.00
Lettermails
Lettermail
Price in 2020
Price in 2021
Postal Indicia

Postal Indicia: Up to 30 g

0.90

0.92

Postal Indicia: 30 g up to 50 g

1.27

1.30

Non-Std & Oversize: Up to 100 g

1.91

1.94

Non-Std & Oversize: 100 g to 200 g

3.10

3.19

Non-Std & Oversize: 200 g to 300 g

4.36

4.44

Non-Std & Oversize: 300 g to 400 g

4.93

5.09

Non-Std & Oversize: 400 g to 500 g

5.30

5.47
Postage Meter

Postage Meter: Up to 30 g

0.89

0.90

Postage Meter: 30 g up to 50 g

1.26

1.28

Non-Std & Oversize: Up to 100 g

1.89

1.92

Non-Std & Oversize:  100 g to 200 g

3.07

3.11

Non-Std & Oversize:  200 g to 300 g

4.31

4.36

Non-Std & Oversize: 300 g to 400 g

4.88

4.94

Non-Std & Oversize: 400 g to 500 g

5.24

5.30
Incentive Lettermail Prices
| | | |
| --- | --- | --- |
| Incentive Lettermail | Price in 2020 | Price in 2021 |
| Machine able std– up to 30 g | 0.85 | 0.83 |
| Machineable std–30 g to 50 g | 1.11 | 1.08 |
| Machineable std–up to 100 g | 1.78 | 1.73 |
| Oversize – 100 g up to 500 g | $1.78 +$0.0074 over 100 grams | $1.73 +$0.0072 over 100 grams |
Source: https://hemlockharling.com/canada-post-price-changes-2021/
The Recent Canada Postage Price Change Announcements
Canada Post has announced some postal rate changes that are in effect from 11th January 2021. The Canada Post postage rates for sending a letter domestically have been increased by two cents. This rate is applicable for letters that are less or equal to 30 grams. The cost for a single stamp has been increased to $1.07, and the cost per stamp in a booklet has been increased to $0.92 from $0.90.
Canada Post has stated that the new rate changes will not make a great impact on the average postage that households spend annually. With the price inflations, the extra postage that a household will have to pay annually is less than a dollar. The total postage increase for small businesses will be around $6 annually.
You can visit the Canada Post website for more information on the announced changes and new prices. The good news is that, even though the rates have been increased, you can save up to 2 cents on every domestic letter that weighs no more than 100 grams. When compared to the rates of paper stamps, postage meter users are likely to benefit from the latest price changes as they can now automatically save some cents while using letter mail.
The Bottom Line
Canada Post postage rates to ship nationally and internationally are both affordable. Moreover, the additional services and the level of service quality provided make it one of the best postal organizations worldwide. Similar to the USPS, it provides several mailing options with different rates and services so that Canadians can easily avail themselves of an option according to their budget and the urgency of sending their mail item.
PostGrid lets you manage all Canada Post shipping activities. Canada Post rates can be compared with other couriers on our platform. You can also access affordable rates, and we can streamline your shipping processes remotely.
PostGrid offers direct mail automation solutions for mailing all across Canada, the US, and 300+ countries worldwide. You can now print and send your mail effectively and efficiently.