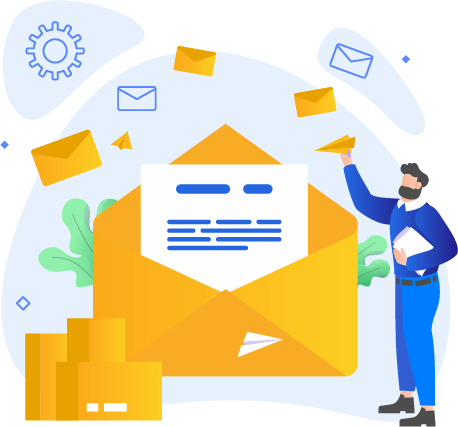 Direct Mail Marketing: How Much Does Direct Mail Cost?
Many of us are dependent on the Internet today so that they can keep up to date and know the state of the world. Direct mail has now become a plan of the marketing strategies of every small to large business. Direct mail covers various marketing materials that include postcards, newsletters, brochures, sales letters, and catalogues. The big brands know very well that direct mail marketing effectively reaches new and existing clients. Unlike other advertising platforms, where you have no clue who has received or seen your mail, direct mail enables you to communicate correctly to your target audience. Using this, you can know who got the mail, when it was delivered, how many people you could reach, etc.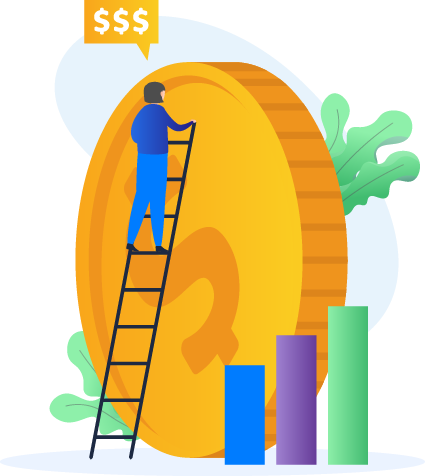 Postages are becoming more and more expensive day by day. And, email delivery and communication are instant compared to the time it takes to process production, proof, print, and mail. Yet, digital marketers have high hopes from printed direct mails, and they also want to use it in the coming years. According to the DMA, spending on direct mail grows at 6.4% every year, and sales rise with it.
Here's What You Need to Know:
When you're looking for direct mail marketing automation services, you should first find talent in your own company. If your staff has writers or graphic designers, then you will not have to seek help to create effective direct mail products from anywhere. On the other hand, if your area is different where your marketing needs to be healthy, you will need to look for a direct mail marketing company with staff and create marketing materials based on your specifications.
Several factors affect the prices of direct mail services, and they range from $0.26 to $1.00 and above per mail piece. But in most cases, you can expect at least $1600 to launch a campaign and $5000 and above for a big project.
The direct mail campaign may be old-fashioned for some people, but the truth is that it's still an effective method to grow the client base and attract new customers. But before knowing about the direct mail cost, it is essential to understand what kind of direct marketing mail pieces will be useful for your brand. The DMA report has revealed that the response rate is high for oversized templates. Still, you'd need to know what works better with your campaign to achieve the goals.
Three Factors That You Should Consider While Determining Costs of Direct Mail
1. Budget
Catalogues and oversized mailers are costly to design, print, and ship, especially catalogues that are heavier than others.
2. Product or Service
Use marketing materials according to what you're selling, such as you can offer traditional letters for financial services. If you provide something easy-going, then you can create an attractive and colourful postcard.
3. Target Audience
You need to know who you want to target. If you are nurturing existing clients who know well about your brand, your message should be briefer. A letter or postcard works well for this purpose. If you want to target cold leads, then a comprehensive brochure will do a better job of educating them on what you do.
A Breakdown of Direct Mail Marketing Cost
The average cost of a direct mail piece costs anywhere from 30 cents to $10 per person, depending on how much you spend on designing, copywriting, mail lists, printing, and postage. 
Most organizations have qualified writers and designers, and they only have to pay for printing and mailing. And sometimes, some organizations think that their in-house writers and designers are capable of handling tasks. But, in the end, the results are undesired content and designing, which is why we advise you to always talk to a professional service or agency to check and compare the quality and price of the work.
Nevertheless, most organizations prefer to work with other vendors because they know that they will get quality work effectively and properly, which will increase the ROI. Use this direct mail ROI calculator to calculate your ROI on direct mail and use this direct mail cost calculator to calculate your costs for direct mail.
Look at the breakdown of individual costs for a direct mail campaign
Design Costs
At the time of designing your direct mail pieces, you have three options.
DIY – If you want something basic material, you can easily create something suitable for Microsoft Word.
Get Attractive Templates – Many websites online offer free and premium templates for around $10; you can get one. But sometimes it does not work because your actual requirements do not meet in any template, and some sites are not intuitive.
Get A Professional – If you want help with your important and creative projects, we'd recommend hiring a professional agency. Its price mainly depends on the complexity of the project and the number of revisions. For example, if a new freelancer made a postcard, it will cost you as little as $150, and if a senior designer in a marketing agency designed a brochure, it'd cost you around $1500.
Copywriting Costs
If your copywriting budget is low, you might not have a choice then to write your marketing copy yourself. We'd suggest that you should hire a professional copywriter. But if that's far beyond your budget, consider hiring a professional proofreader; she can catch the errors in your copywriting better than you do. Although, if you can afford a writer for the entire project, then definitely go for it. Your mail copy should be compelling and entice the respondents to take action so that they can redeem the offer or buy the product. Proofreading a postcard is worth about $25 and copywriting the entire brochure is around $400.
Mailing Lists Costs
You have two options: either create free mailing lists by gathering your customers' data or get purchased mail lists from brokers or agencies. You will get a record anywhere from 2 cents to 30 cents. Its cost depends on how many records you buy, obtaining information such as title, name, email number, and sometimes how many times you send something to the list.
Printing Costs
Standard postcards, which are printed only on one side, costs around $600. You will want to spend as much time as possible on local printers. This price does not include any variable costs. The price of printing generally depends on some factors such as –
Black and white or colour print

Quality of papers

Size of papers

Single-sided or double-sided

Number of pages

Quantity of printing
Distribution and Mailing Costs
Distribution costs generally range from $0.25 to $2.00, which mainly depends on how many pieces you will send. And finally, you can consider the cost of mailing. Obviously, the prices fluctuate depending on current postage rates, the number of direct mails you send, each mail's weight, and other factors. In general, you'd need to pay according to the size and weight of the mails.
How to Optimize ROI of a Direct Mail Campaign
According to the Harvard Business Review, they explain how direct mail binds with printed material to form an effective campaign. 
According to the Harvard Business Review, direct mail binds with printed material to form an effective campaign. 
This method is much better than making a single method campaign – sending direct mail without any printed material – that achieves a response rate of over 25%. By optimizing returns, it can reduce the cost of direct mail. According to a DMA report, Statistics have always been telling how consumers respond to direct mails positively.
Direct mail gives a response rate of 4.4% compared to email, which achieves a 0.2% response rate.

Direct mail marketing creates 40% more brand awareness than other marketing platforms.

58% of respondents say that postcard marketing has more value than any other form, and it helps maintain a relationship with customers. If made strategically and thoughtfully, direct mail generates more revenue.
Repetition is very critical in direct mail marketing. According to the report by Cosmetic & Fergens, Repetition helps in creating a reputation, and reputation helps in creating customers. Direct mail marketing is not a one-time process. To see good results, you should spend between 4 to 8 mail pieces. According to the National Sales Executive Association, you see a 2% response rate in one mailer, a 10% response rate in the 4th mailer, and an 80% response rate in the 5th mailer.
Likewise, if the mailer is designed and created correctly, the proper budget is set, the direct mail campaign can be the best way for a business in marketing to the target audience. So consult with the marketing team, prepare a creative and effective mailer, talk to a trustworthy agency, and run a campaign strategically. 
Best Industries for Direct Mail Marketing
Non-profit organizations are reaching out to more and more online donors, constituencies, and other volunteers with direct mail marketing. These organizations would like to continue its use even further. According to a 2010 study, Dunham Company found that 14% of online donors prefer to give online gifts with direct mail, and only 4% of online donors respond to emails.
The grocery store is also a profitable business which has seen good returns from direct mail. According to a recent Valassis report, 90% of grocery retailers use direct mail regularly every week, promoting the products better, and giving them a good response.
In general, all relevant businesses such as financial services, home improvement, online florists, e-commerce, retailers, and others get more sales with direct mail campaigns. As with a direct mail strategy, they can give attractive discounts, offers, and other benefits to their new customers and stand out from the crowd.
A Few Stats on Direct Mailing VS Other Options
For small-sized businesses, a direct mail campaign's average size is between 2500 and 10,000 mail pieces. As pricing has mentioned above, you can expect to pay 30 cents to $10 for a mail piece. It also depends on the type and quality of the mailer.
If you compare, the average CPC costs around $2 to $20 depending on Google AdWords' keywords. Neuroscience's recent report confirms that direct mail's clicks do not strike intimacy or deep impressions on consumers. Plus, the price of images on Facebook is almost similar to that of direct mail pieces.
The maximum CPC for local businesses in direct mail has gone from $ 2 to $5. Again, the impact of clicks on social media is much less than direct mail on every prospect. Comparing marketing platforms is the best practice, and it can be quite helpful in finding which of them can work the best for you.
Ready to Get Started?
Start transforming and automating your offline communications with PostGrid
SIGN UP
REQUEST A DEMO