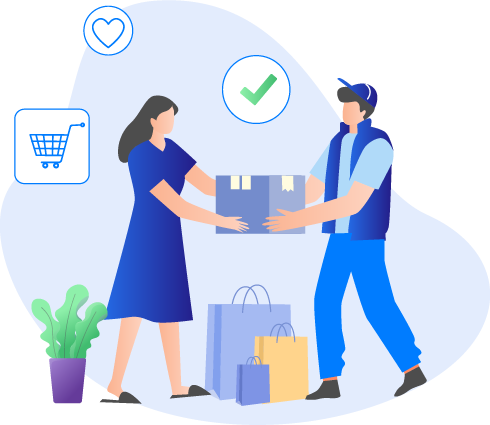 USPS Shipping to Canada: How to Ship Items from the US In an Affordable Way?
Did you know that last year, Canada's imports were up by 9.2% from 2020? And most of them were from our largest trade partner and neighbour, the US! Thus, you must be aware of how USPS shipping to Canada works!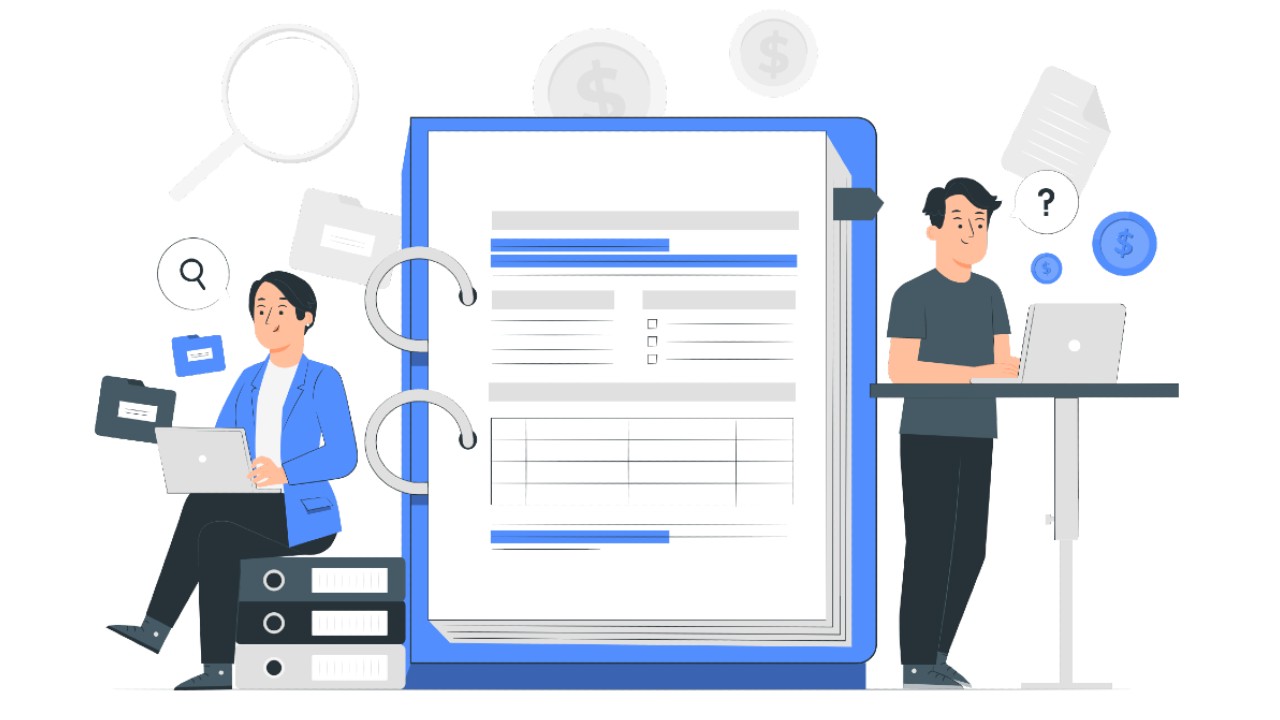 It is not surprising that Canadians purchase hundreds of thousands of items online from the US and vice versa. Thus, there are frequent transfers between Canada Post and USPS to deliver mailpieces to their respective countries. 
But, can USPS ship to Canada, and what are the available options?
Keep reading this blog to find out!
Does USPS Ship to Canada?
Yes! USPS has several national and international shipping options to deliver mail to Canada and other countries. They offer different features and rates so you can select according to your preferences. 
You may not know how shipping to Canada USPS works and who delivers USPS mailpieces in our country. Typically, USPS transports the mailpieces to the border customs department. Then, Canada Post collects the direct mail items and incorporates them into its mailing infrastructure. 
Prices start at only $1.40 and can rise to $67.80, depending on your selected mailing service. However, consider other factors, like your mail type, urgency, etc., before deciding how to send USPS mail to Canada and other places. 
The primary benefit of USPS offering international mailing is Canadians can enjoy items from any part of the States from the comfort of their houses. Also, businesses can employ USPS shipping to Canada to facilitate business relationships, import products, close international deals, etc. 
How to Ship to Canada USPS?
Shipping something to Canada or having someone send it to you from the US sounds complicated. But, you can combat potential problems using the relevant USPS ship-to-Canada services. These options help you mail internationally as effortlessly as you send something domestically.
Below, we have mentioned all the international mailing options for USPS delivery to Canada, Mexico, etc.
Global Express Guaranteed (GXG)
GXG is the fastest USPS international shipping service, with a delivery window of only one to three business days. However, several locations in Canada get next-day deliveries, making USPS to Canada shipping faster and more effective!
You can send items weighing up to 70 lbs to nearly 180 countries. Also, there is a date-certain delivery feature, so you can get a fixed arrival date to receive your mailpieces from the US. Senders can claim a full refund on their USPS delivery to Canada service if the item does not arrive at the destination on the said day.
Please note that USPS uses the FedEx Express option to fulfill international transportation and deliveries in Canada, not Canada Post.
You get many other features with this ship-to-Canada USPS service, like:
Up to $100 insurance coverage.
USPS tracking to all delivery locations.
Free package pickup for USPS shipping to Canada for select items.
Free GXG shipping kit with labels, stickers, envelopes, and a customs form.
Prices depend on the mailing distance and the item's size, weight, and shape.
You can buy extra insurance for up to $2,499 if you want to ship significant or high-value items and documents.
Priority Mail International
The USPS Priority Mail to Canada service is one of the best ways to avail yourself of flat-rate pricing. The delivery time is between six and ten business days- but it is a reliable and cost-effective way of shipping packages internationally.
Like GXG, you can ship items to 180 countries, including Australia, Canada, and Mexico. There are two options to use this Priority Mail to Canada mailing service:
Flat-rate: You can mail your items to Canada using flat-rate envelopes and boxes. Envelopes and small boxes can weigh up to 4 lbs, whereas medium and large-sized boxes can weigh up to 20 lbs.
Weight: You may also ship mail pieces by weight using the Priority Mail International USPS to Canada service. It is apt for mailing heavier packages up to 70 lbs.
Here are other features you must consider before you choose Priority Mail International for USPS shipping to Canada:
USPS tracking up to the destination location.
Most items also qualify for free package pickup from your commercial or residence address.
Except for flat-rate pricing, Priority Mail International postage depends on the destination country and your item's weight.
USPS offers a $100 compensation cover for damage to non-negotiable documents. Also, it provides a $200 coverage for merchandise, including apparel, gifts, etc., to cover damaged or lost items.
This shipping to Canada USPS option has several pre-paid packaging options for mailing, like large video boxes, padded envelopes, window envelopes, etc.
Priority Mail Express International
It is similar to Priority Mail International, but this ship to Canada USPS option offers a faster delivery time of three to five business days. Priority Mail Express International ensures you mail your packages to anywhere in the world on time and in a safe condition.
This USPS service makes USPS shipping to Canada fast, effective, and reliable! You can use this service whenever needed—and the prices vary according to destination countries.
You can mail packages up to 70 lbs when you ship by weight and 4 lbs if you send something using flat-rate envelopes. Businesses and individuals can buy them online or at the Post Office for convenient and economical USPS delivery to Canada and other destinations.
More features include:
Free USPS tracking to help you stay updated.
Free package pickup service from your office or home.
$100 insurance for non-negotiable documents. $200 coverage for loss and damage of merchandise.
Money-back guarantee if your USPS shipping to Canada item does not arrive on the said date at select destinations.
Please note: The combined maximum length and girth for smooth shipping to Canada USPS should be 108 inches. Also, the container flaps should fold normally when sealing a flat-rate envelope or mailing box.
First-Class Mail International (FCMI) 
FCMI offers a cost-effective solution to ship envelopes and flats to more than 180 nations, including Great Britain, Canada, etc. It allows mailers to send up to 15.994 oz, and the postage depends on the weight and mailing distance.
This USPS mail to Canada option helps you ship 1 oz postcards and letters using only one Global Forever stamp. You can stock these stamps beforehand because they never expire, even when the postage rates increase!
FCMI makes USPS delivery to Canada simple and affordable, but you cannot rely on its delivery timings. USPS does not offer an estimated arrival window and says the delivery date varies for every destination. Thus, avoid sending crucial and time-critical letters via FCMI and choose among the other options discussed above!
Yet, the FCMI shipping to Canada USPS service helps send:
Promotional items to potential and existing customers.
Bulk mail for making announcements, launching new products, inviting customers to an event, etc.
Sending notices, circulars, newsletters, etc., that are not time-sensitive.
The point is you can use the FCMI USPS shipping to Canada option when you want an affordable way to send items that don't need to arrive urgently. Also, it is one of the best services if you want to send large volumes without burning a hole in your pockets!
First-Class Package International Service (FCPIS)
If you want to send small packages under 4 lbs using First-Class USPS shipping to Canada, FCPIS is your most cost-effective choice. You can ship 64 oz packages worth up to $400 to any nation globally. Some destination countries might have a few restrictions you must consider before mailing, so contact your nearby Post Office to confirm.
The FCPIS USPS to Canada service does not offer end-to-end USPS tracking. But, you get delivery confirmation to select destinations, including Canada. Like FCMI, FCPIS does not have fixed arrival times, making mailers and recipients guess when their items would reach the delivery address.
Hence, the E-USPS DELCON INTL for online delivery confirmation provides relief because senders can know the arrival date and follow up accordingly. Also, this USPS mail to Canada service is eligible for many add-ons, like Registered Mail, Return Receipt, and Certificate of Mailing on most shipments.
If you want to ship to Canada USPS that is in a roll or tube shape, use the following specifications:
Minimum length: 4".
Maximum length: 36"
Length and twice the diameter combined: minimum 6.75" and not exceeding 42".
For shipping to Canada USPS packages, attach the customs form, address label, and postage on the 6″ x 4″ side. Contact your Post Office personally or via a call to get more details, depending on what you want to ship and where.
Airmail M-Bags
Many businesses and individuals need a USPS shipping to Canada service to mail large volumes of books or printed materials. For instance, a student may need to get their old books from their house in the US. Or a business may need to send items, like:
Directories
Magazines
Newspapers
Promotional matter
Journals
Sheet music
Books
Commercial advertising, etc.
Fortunately, USPS has a solution- Airmail M-bags that lets mailers send up to 66 lbs of printed items. There are no minimum weight and size requirements, but the pricing starts at the 11 lb price. Hence, if you ship to Canada USPS below 11 lb, you must still pay this minimum postage.
There are several rules for shipping to Canada USPS using Airmail M-bags. Thus, look up prohibited items beforehand to avoid problems later.
Choose a service depending on your budget, mailing urgency, features, etc. The US Post does not offer ship-to-Canada USPS services for packages above 70 lbs. However, first-time mailers can contact their nearest postal facility to enquire about their needs.
But, if you want to skip the extra legwork and adopt a more systematic approach to USPS shipping to Canada and other places, use PostGrid's direct mail API. It offers boutique printing and mailing solutions to businesses that want to streamline their activities and save costs.
How Much Does It Cost to Ship to Canada USPS?
The cost of USPS shipping to Canada depends on which service you select, the mailing distance, and the item's size and weight. Also, it varies according to the add-ons you choose while buying the service. 
Here are the prices for your reference:
Global Express Guaranteed: The rates for GXG start at $67.80 and can increase according to the weight and destination country. We agree that the prices are costly. But, this option offers the fastest shipping to Canada and other countries—which justifies the costs. The postage for mailing to Mexico starts at $75.50 and can rise to $352.20 for 70 lb packages. 
Priority Mail International: You must pay the postage of at least $29.60 to ship to Canada USPS via Priority Mail International. Small flat-rate boxes up to 4 lbs cost a minimum of $30.70. The rates for medium and large-sized flat-rate boxes start at $56.80 and $73.80, respectively. 
Priority Mail Express International: Postage for shipping to Canada USPS via Priority Mail Express International begins at $47.95. This rate is for items not weighing more than 0.5 lbs. Mailpieces between 0.5 lb and 1 lb cost $52.50, and so on! The rates increase significantly with increasing weight and the destination country. 
First-Class Mail International: FCMI prices for USPS shipping to Canada start at $1.40 only, which is the rate for one Global Forever stamp. However, you can mail up to 2 oz to Canada using one postage stamp only at $1.40. The ship to Canada USPS price for above 2 oz and up to 3 oz is $1.97. And the postage for items between 3 oz and 3.5 oz is $2.54. You can use cent stamps to pay the excess postage instead of overpaying using Global Forever stamps. 
First-Class Package International Service: The FCPIS USPS shipping to Canada rates start at $14.85 only. It can increase according to the destination country and weight group up to $57.85—which is still an affordable price to ship packages internationally. 
Airmail M-Bags: The shipping to Canada USPS postage to use Airmail M-bags starts at $52.80. You may need to pay extra charges for every additional pound. 
Is USPS Delivery to Canada Post Office Boxes Possible?
At PostGrid, we get several client enquiries about USPS shipping to Canada PO boxes. The answer to whether USPS delivers to PO boxes internationally is yes! It does not matter if you want to mail something to a residential, commercial, or PO box as long as you follow the guidelines. 
However, sometimes, Canada Post leaves a slip inside the PO box instead of delivering the USPS to Canada packages straightaway. This slip asks the recipient to visit the Post Office and collect their items. You can face such situations when the packages are too big to fit inside the PO box, so the carrier takes them back to the Post Office. 
Mailers can track their items if they select a USPS shipping to Canada service that offers Post Office tracking. Luckily, they can use USPS tracking up to the delivery point to track mailpieces without confusion. So, there is no need to switch between USPS and Canada Post tracking details!
How Can PostGrid's Direct Mail Solutions Help You Ship to Canada USPS?
PostGrid provides online direct mail services to businesses from all prominent sectors. It lets them draft, print, and ship items to any part of the world, including Canada. 
Our automated solutions for USPS shipping to Canada help you increase efficiency and save manual effort—to increase revenue and reduce costs! Here are some ways in which you can benefit from using our services:
Drive more sales: PostGrid's shipping to Canada USPS solutions allow you to expand your outreach and drive more conversions. It lets you send marketing items to target prospects without spending thousands of marketing dollars and planning for several weeks!
Increase customer retention rates: You can send appreciation

postcards

, upselling

letters

, customer re-engagement

flyers

, etc., to keep in touch with your customers. Our direct mail API for USPS delivery to Canada lets you make your customers feel special and motivate them to buy again!

Promote your products and services: Businesses may ship promotional and discount coupons to discuss their offerings. It is an excellent way to inform potential customers about your brand and persuade them to try your products or services.
Improve brand reputation: Using PostGrid's USPS to Canada mailing services, you can improve your brand image and showcase yourself as an industry expert. We help you incorporate testimonials, facts, and figures into your mailpieces to win customers' trust. 
Boost operational productivity: Increase efficiency and

employee morale

internally with PostGrid's USPS shipping to Canada solutions. They help your sales staff to convert more leads by sending marketing mail. And save your administrative and

marketing teams

tons of time and effort for

launching a mailing campaign

. 
To Summarize
Sending something via USPS to Canada can seem intimidating and costly! But it does not have to be so hard! You can employ one of the international mailing services discussed in the blog to ship your envelopes and packages effectively. 
PostGrid's direct mail API and automation software can help you further improve your mailing efforts. Request a demo now to see how we assist you in your USPS shipping to Canada activities!