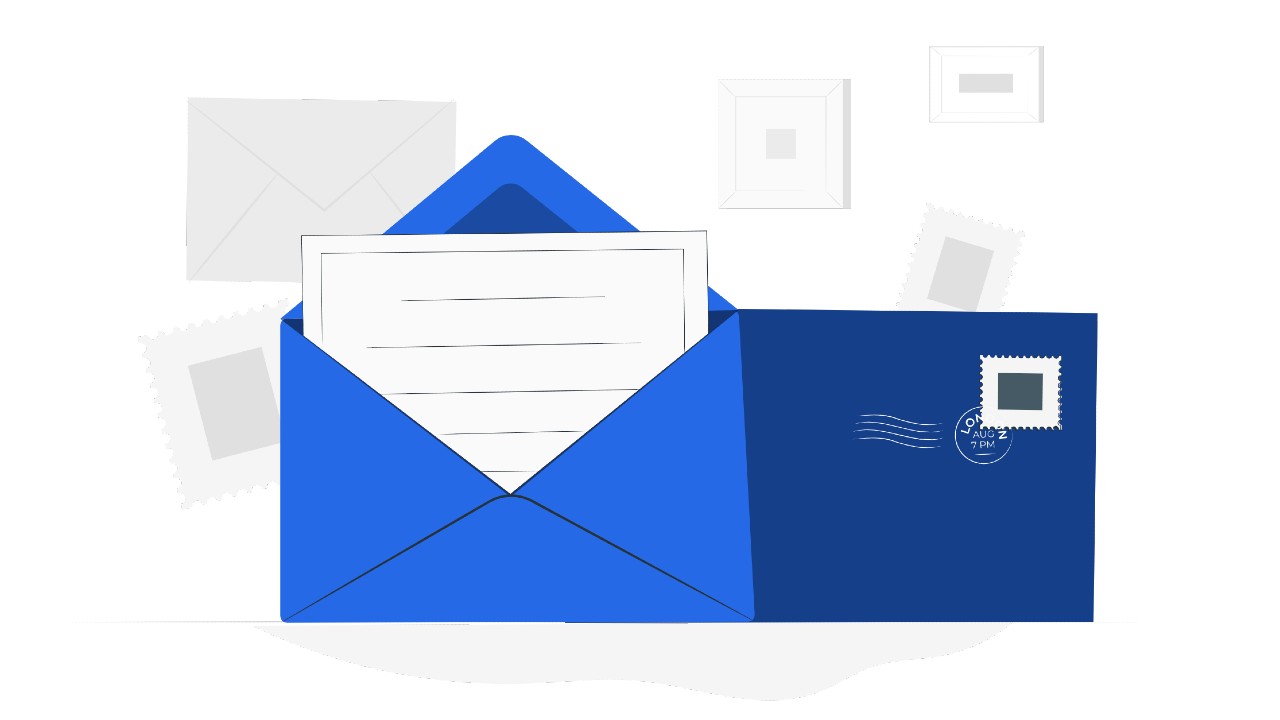 Canada Direct Mail - Precision Targeter by Canada Post vs. PostGrid Smart Targeting
Standard direct mailing makes your message reach everyone in a particular zip code or carrier route. However, PostGrid Smart Targeting provides penetration testing, mapping tools, and direct mail marketing experts to help you in the acquisition efforts. This AI-powered tool helps in identifying potential prospects on the right carrier routes by removing wasteful deliveries.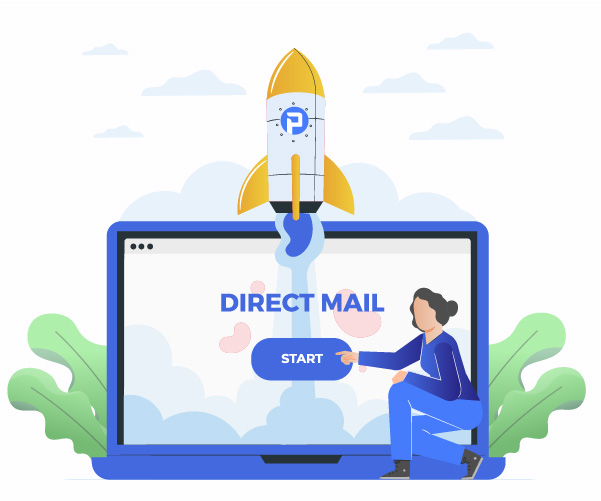 Whereas by traditional saturated mailing i.e., Canada Post Precision Targeter, whatever market you choose, it covers 100 houses. With the help of precision targeting, you can increase the effectiveness of Canada direct mail by adding demographic information. Demographic information should be considered for each route, such as median household income, household value, gender, education, status, etc.
Canada Post Precision Targeter for Direct Mail Campaigns
Canada Post is a company that offers online tools for every business despite its size across the country to identify potential customers and target them better.
Hence, with Canada Post direct mail, you can get your message delivered to any mailbox within Canadian boundaries. And if you want to create a precision target tool for your business, which business owners usually add to their marketing tool for a better response rate, then consider combining the demographic information with this network.
By Canada Post's precision targeter, you can target your potential customers based on demographic information such as education, gender, marital status, etc at the neighbourhood level. This tool provides all required detailed information by completing the address database from Canadian census data so that direct mail marketing can be more targeted. Users can easily price, plan, and place unaddressed admail orders in a period ranging from 24 hours to a minute.
What Does Canada's Post Precision Targeter Do?
Promoting with Canada Post's Precision Targeter is an effective and affordable way to reach and target customers for any business. Precision Targeter by Canada Post can help you with:
Identifying prospective customers and targeting the mailing based on specific addresses and demographic filtering, such as household income, value, gender, age, etc.

Selecting specific carrier routes and removing the unused carrier routes to let the customers refine their mails

Reviewing the estimated mailing costs at each stage and adjusting the number of mail pieces according to the customer's budget

Download your customized targeting analysis and send it to third-party direct mail service providers

Easy to follow instructions so you can place an order for unaddressed admail mailing

Customizing targeting analysis saved on your secure Canada Post website to reuse and modify it again for future campaigns

With a Canada Post account and approved Canadian credit card, making the payment becomes more effortless and convenient for unaddressed admail mailing
PostGrid Smart Targeting for Canada Direct Mail Campaigns
PostGrid's Smart Targeting with AI-powered technology is an effective tool to target the right people for your Canada direct mail campaign. It allows you to plan with interactive maps and demographic data for your next marketing mailing. You can send postcards, flyers, letters, or any other samples to any of the mailboxes in your chosen neighbourhood.
With PostGrid, you can see any area you want to target and adjust your direct mail automation campaigns according to additional demographic data, reach, budget, etc.
Attracting and acquiring customers for any business is most important, and smart targeting is one of the most powerful and cost-effective ways to do it. Furthermore, it has become much easier with the use of the PostGrid Smart Targeting application, as it increases targeting capabilities, visibility of pricing, simplifies the order entry system, etc. These methods have proved helpful in the entire process.
What PostGrid Smart Targeting Does and How is it Better?
The PostGrid API allows users to quickly and efficiently execute unaddressed admail campaigns through its smart targeting feature. It's way faster than Canada Post precision targeter. This powerful and innovative tool takes you up to five steps from targeting to ordering.
One tool does everything from targeting to ordering
The application lets users plan and creates a direct mail campaign in one place. It provides everything that you need from targeting the customer to placing the unaddressed admail orders.
It provides high-quality customers anywhere in Canada
PostGrid helps you locate the best potential customers by its demographic and geographic criteria to match your existing customers' profiles very well. On the contrary, Canada Post precision targeter has no such method to provide you with high-quality customers, which is why the PostGrid smart targeting tool provides better leads than it.
It saves and helps in sending the data
Depending on your choice, you can save customized targeting analysis for budgeting. You can either keep it in the file for future reference or send it to any third-party mail service provider.
What problems does PostGrid Smart Targeting solve for customers?
Reduce Time –

It's evident that time depends on how a campaign is created, its size, and its complexity. Most campaigns take 15 to 20 minutes to create a simple solution, but the delivery time varies greatly depending on the services you're using. Where the Canada Post Precision Trigger takes 25 to 35 days for delivery, the same PostGrid Smart Targeter takes only three days for delivery. The step-by-step process and user interface of PostGrid that we have created quickly targets the customer and places the order.

Design Creative Or Import with Built-in Template Editor –

PostGrid Smart Targeter helps design the beautiful template using its built-in drag & drop template editor, which is impossible in Canada Post Precision Targeter. In PostGrid, you can choose from our templates and either import or design your own to get a customized template for your personalized mail. After creating or importing the design easily, you can send it to the customer by uploading the list of customers and applying the demographic filter.

Better and Lower Rates than Canada Post Precision Targeter –

Based on customers' demographic characteristics and preferences, dividing the potential audience into audience segmentation or marketing segmentation into valuable subgroups is considered a good practice. With segmentation, PostGrid Smart Targeting helps its clients create more efficient and cost-effective marketing strategies, which is our main reason for offering precision targeting at better and lower rates compared to Canada Post Precision Targeter.
Based on demographic characteristics and preferences of customers, dividing potential audiences by audience segmentation or marketing segmentation into a valuable subgroup is considered a good practice. With its help, PostGrid Smart Targeting creates more efficient and cost-effective marketing strategies. That is why PostGrid offers precision targeting at better and lower rates compared to Canada Post Precision Targeters.
More Demographics Data
In the first step, you will choose the delivery point you want to target, such as businesses, homes, apartments, or other delivery points. After this, you will select some demographic characteristics and preferences of your target audience like age, employment status, home type, labour type, education, household size, age of home, income, marital status, gender, building occupancy, etc.
After this, you'll choose geographic target areas for customers using factors such as radius, drive time, distance, or any other, but not all of them. Different options are available for you to filter, like selecting municipality, and postal address, or creating borders on the map for custom target areas. Below you'll find some demographic filters with which we target mails to acquire the best prospects.
| | | | |
| --- | --- | --- | --- |
| Age for Male | Household Size | Building Type | Immigrant's Place of Birth |
| <20 | 1 Person | Single Detached | Non-Immigrant |
| 20-29 | 2 Persons | Semi-Detached | Non-Permanent Resident |
| 30-39 | 3 Persons | Row House | French Origin |
| 40-49 | 4 Persons | Apartment 5 + Story | British Isles |
| 50-59 | 5 Persons | Movable Dwelling | Caribbean |
| 60-69 | 6 Persons | Household Income | Central/South America |
| 70+ | 7 or more Persons | Less than $30,000 | Western European |
| Age for Female | Building Occupancy | $30,000 – $59,999 | Eastern European |
| <20 | Own  | $60,000 – $79,999 | South European |
| 21-30 | Rent | $80,000 – $99,999 | African |
| 31-40 | Children At Home | $100,000 Plus | All Other Countries |
| 41-50 | 0 – 10 | Marital Status | Education |
| 51-60 | 10 – 14 | Single | No Education |
| 61-70 | 15 – 19 | Married | High School |
| 71+ | 20 – 24 | Divorced | Apprenticeship |
| Status | Occupation Fields | Common-Law | Training |
| Unemployed | Technical | Separated | College |
| Employed | Non-Technical | Widowed | University |
Integration with CRM
If you use any CRM, integrating the PostGrid Direct Mail API with your system is relatively easy for direct mail marketing. You can send any information between direct mail and CRM with the help of PostGrid in no time and without any coding experience. You can also automate the entire print and mail process by using PostGrid's API Docs, Webhooks, or Native Integrations.
For PostGrid Smart Targeting, you can integrate any CRM that you use like Microsoft dynamics 365, SAP, close.io, Zoho, NetSuite, etc.
Frequently Asked Questions
What is a Precision Targeter?
The Precision Targeter is an online tool that sales and marketing teams use to identify and accurately select target audiences for their Canada direct mail campaigns and create attractive mail pieces with easy steps. It also helps in making payments for delivery.
Why did PostGrid decide to establish Smart Targeting?
We analyzed that small to medium-sized businesses in Canada also need more support to grow, just like large companies. But to be successful like them, the process of creating direct marketing campaigns should be more simplified. The best possible solution is to do it with an automatic robust application for Canada direct mail marketing campaigns to select the target audience—you can place anything online using the tool.
Who is the target audience for smart targeting services?
Nowadays, companies of all sizes and types benefit from smart targeting services, including service providers, agencies, enterprises, etc. However, this service is basically designed for small to medium-sized businesses. Although, large companies can also take advantage of this for their business as we provide this application for companies of every size. By doing this, we have made more and more direct mail marketing campaigns successful, and the businesses are using it for a long time now because they're happy with the results.
What was the biggest surprise for PostGrid while developing the Smart Targeting project?
When our team developed the Smart Targeting project, their enthusiasm and passion were surprising. We were considering for a long time that we have to simplify the process of direct mail marketing and provide more self-serve options for customers. When we planned and developed this process well, our smart targeting project got good momentum. At that moment, we knew that we have the solution, and businesses will be excited by learning about it.
How did PostGrid plan to promote smart targeting services and generate new customers?
Smart Targeting is a successful key for businesses to grow in just a few years. So, it has been highlighted and promoted for many direct marketing campaigns throughout the year. It has also appeared many times on our website and has been used by many businesses throughout Canada.