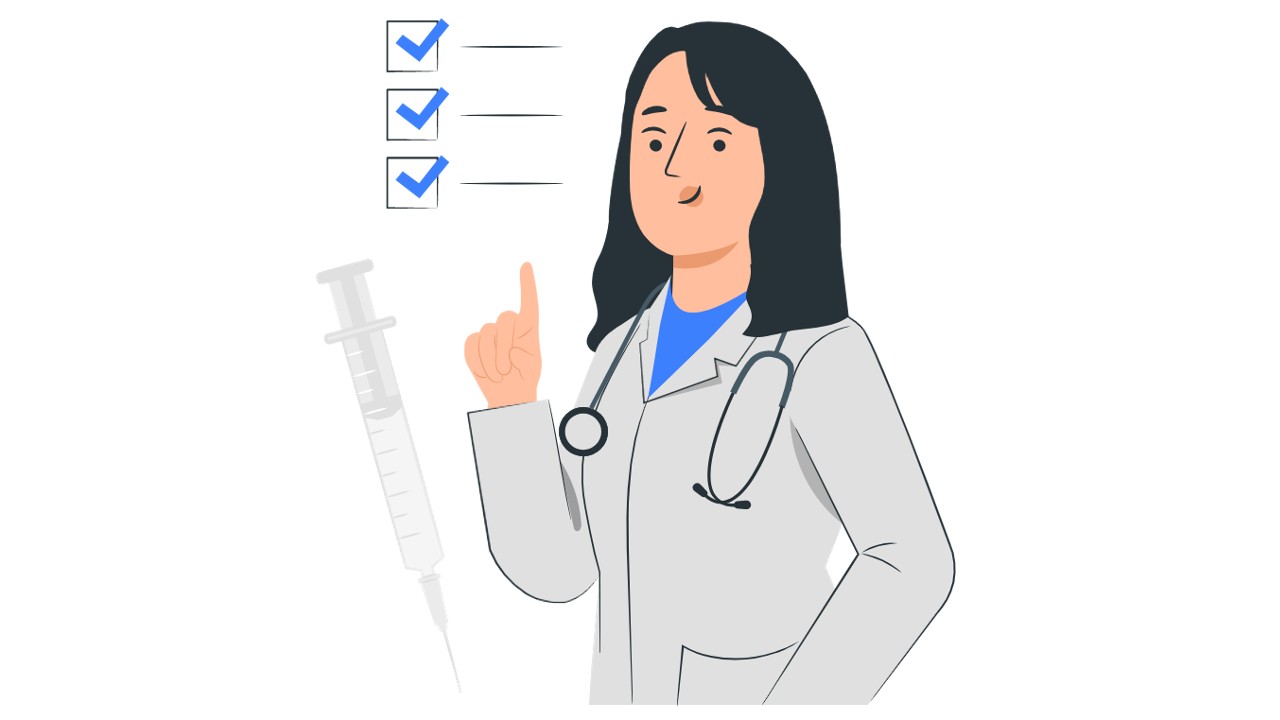 How to Write Follow Ups: Sample Letter to Patient Unable to Contact by Phone
Does your healthcare institution face patient no-show regularly? It has become quite common for patients to not show up to their appointments for several reasons, like financial issues, transportation barriers, etc.
Various healthcare providers reported different no-show ratios ranging between 12% and 80%. Undoubtedly, such cases impact their business negatively and cost them millions of dollars per year.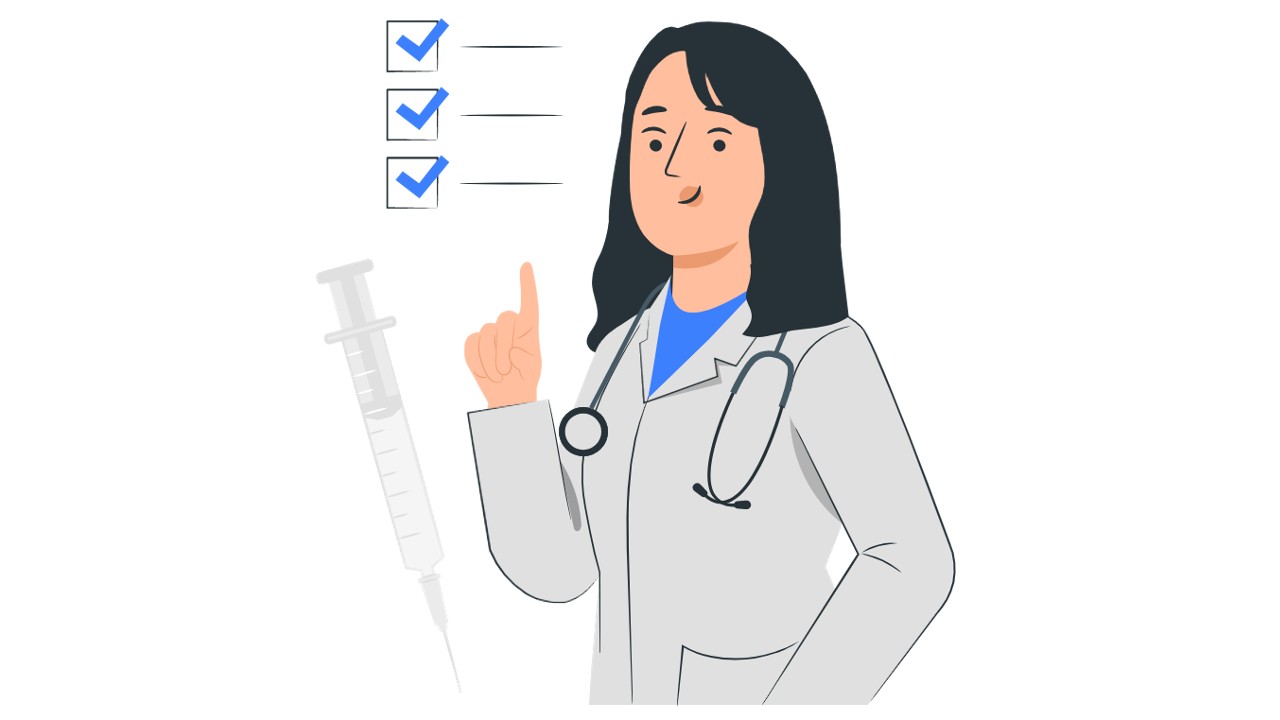 Though some patients genuinely miss their appointments, others make it a routine. Thus, healthcare firms need to take some steps to curb patient no-shows and reduce wasted revenue levels, like sending a missed appointment follow-up letter.
This practice can prove to be very effective as it acts as a reminder letter to patient to reschedule appointments. Also, it gives out a message that no-shows hurt your operations, making such patients liable to pay a fee.
Remember that no matter how many benefits you offer, from financial assistance to convenient scheduling, some patients may still not visit you for some reason. The point is that all healthcare providers should have a robust follow-up system to manage no-shows effectively.
You need a process that helps you reach out to patients but does not take much of your time and effort. Sending out a missed appointment follow-up letter using an automated mailing service like PostGrid can do the trick.
Today's blog will help you write an effective no-show letter to get more patients to walk through your doors. We have also included some templates and samples for reference to make the job easier for you.
What Is a Missed Appointment Follow-Up Letter?
A recent study found that 67,000 patient no-shows can cost the healthcare industry roughly $7 million.  
You may think that there's no way 67,000 patients don't show up to your practice or hospital, but that's not true. Imagine that you get 40-50 appointments per day, and ten patients don't show up. Initially, you may not send a letter to the patient to reschedule the appointment. But, look at this the other way. Ten patient no-shows every day result in 3,650 no-shows per year, which means you are losing thousands of dollars yearly. 
You reduce these mind-boggling figures by contacting patients via email, call, or even direct mail. A missed appointment follow-up letter is for patients who regularly miss their appointments with you. This letter helps you talk to them personally and explain why visiting you is crucial for their healthcare. 
Also, ensure that your letters emphasize the importance of cancelling or rescheduling appointments instead of simply not showing up. 
How to Write a Letter to Patient to Reschedule Appointment?
Often, you may try calling up a patient the moment they miss an appointment to check if they are coming. However, you may not always be able to contact patients this way, making it essential to send a sample letter to patient unable to contact by phone.
Below, we have mentioned some things to remember for drafting effective no-show letters for patients:
Stay Firm Yet Polite
If a patient misses their appointment for the first time, consider speaking to them in a soft tone. However, you have to switch to a firmer tone if they do that frequently. Let them know about your missed appointment policy and the consequences they could face if it continues.
But, you still need to adopt a professional voice that speaks to a person in high regard. An unprofessional missed appointment follow-up letter can do more harm than good and tarnish your brand image. Hence, be firm and yet polite in every conversation with your patients.
Mention the Patient's Risk Level
To express your concern to the patient, mention their health risk level. For instance, while mailing moderate-risk patients, you can emphasize their need for continuous supervision and medication.
This way, you can also personalize your follow-up letter for missed appointment and let patients know that you are thoughtful of their healthcare.
Charge a Fee
Charging a fee for a no-show may sound a little harsh, but it is one of the most effective ways of reducing no-shows. It is crucial to mention the details of the patient's previously missed appointments that justify you levying a no-show fee. Some clinics have a specific missed appointment fee policy—for example, they charge $100 to patients who miss two consecutive visits.
If you don't already have such policies, developing one can help you lower your practice's no-show rates. Also, it lets you recover the unnecessary costs spent due to patient no-shows.
Mention Other Consequences
Your patient follow-up letter sample must also comprise other consequences, like patient debarment. Most patients aren't unaware that such policies exist and take doctor appointments very lightly.
Furthermore, they also ignore their medical care, which influences their health negatively. Perhaps, your missed appointment follow-up letter is the push patients need to visit you. Thus, informing them that they can be debarred from a clinic or hospital for no-shows motivates patients to complete their treatments.
Give Patients a Few Options to Reschedule Their Appointments
The prime purpose of writing a missed appointment text message or letter is to get patients to visit you. Hence, don't forget to add how patients can reschedule their appointments with you. You can add a phone number, email address, and website link to diversify your contact options and allow patients to reschedule any channel they like.
No-Show Letter to Patients Template
We understand that it may be complicated to start sending a letter to patient to reschedule appointment, especially when you aren't already doing it. Thus, we have mentioned a template below that you can refer to.
But, before getting to the template, let's understand the different parts of a no-show letter:
Mailing Address
Ensure that you have the correct delivery addresses of your patients to mail them accurately. PostGrid's address verification API can help you cross-verify delivery addresses in seconds. It also allows you to compile new mailing lists for marketing purposes. Thus, on the one hand, you can send a missed appointment follow-up letter to your patients without problems like lost mail and returns. On the other hand, you can increase patient retention rates and improve brand image by sending out marketing mail.
Also read: How to Mail Internationally? 
Salutation
Instead of using generic and bland greetings, like 'Dear Patient' in your did not attend appointment letter template, use your patient's name. For example, 'Dear Ms. Jane' or 'Dear Mr. Teddy.' A personalized salutation shows that you value your patients and are genuinely concerned about their healthcare. PostGrid's print and mail API can help you with variable data printing (VDP) for creating, printing, and distributing missed appointment follow-up letter for patients.
State the details of the Patient's Previously Missed Appointments
Refrain from talking about the patient's missed appointments without adding specific details. To increase the efficiency of your letter to patient to reschedule appointment- try including the exact dates when the patient missed their visit. For example, you may write- 'I noticed that you missed your appointments on 2nd March 2023 and 15th March 2023." It shows patients that you keep track of all appointments and notice every no-show.
Discuss Your Cancellation Policies
It is not always possible for patients to show up to every appointment owing to several reasons. However, they can at least drop a message or call to inform you about their absence. As a healthcare practice, you must offer suitable cancellation policies to patients, like letting them cancel appointments at least 6 hours in advance, one day in advance, etc.
If a patient does that, you have no reason to send them a missed appointment follow-up letter as you can prepare for it in advance. However, ensure that you explain your cancellation policy properly to no-shows so they can at least conform to it in the future.
Add Contact Information
Earlier, we discussed that you should mention a phone number or link where patients can reschedule appointments. However, rescheduling is not the only reason you should add your contact details. Your missed appointment follow-up letter also acts as a marketing tool. Thus, mention your social media links (if any), brand logo, QR codes (where patients can read about your services), etc. These aspects act as a CTA for your letter to increase patient responses and conversions.
Find below a no show letter to patients template that will help you put all the above points together and create an effective letter:
[Your practice or hospital name]
[Street address]
[Municipality name, province or territory abbreviation, postal code]
[Date]
[Patient's full name]
[Their street address]
[Municipality name, province or territory abbreviation, postal code]
[Salutation]
[Introductory paragraph: explain the purpose of this missed appointment follow-up letter. Talk in a personal tone and express concern. Mention the missed appointment dates and discuss why the patient needs to see you]
[Explain your cancellation and patient dismissal policies. Also, state your missed appointment policy and fee and whether or not the patient needs to pay it. Discuss the problems your practice faces due to patient no-shows and why you need to charge a fee for them in a polite manner]
[Closing paragraph- mention your contact information and encourage patients to reschedule their appointment with you at the earliest]
[Signature]
Also Read: Policy Change Letter
Samples of a Missed Appointment Follow-Up Letter
Below, we have compiled a few samples of no-show letters to help you draft result-driving letters in various scenarios.
#1 When a patient misses their appointment for the first time. 
ALBERTA HEALTHCARE CENTRE
14 ST NS
CALGARY AB T2N 1Z6
Date: 25th March 2023.
To,
EDWARD KIRSHNER
12 NEW BRIGHTON GARDENS
CALGARY AB T2Z 0A4
Dear Mr. Edward,
I sincerely hope you are doing well. I am writing this letter to inform you that you have missed your previous appointment with us scheduled for 10th March 22. Currently, you are enrolled for a physiotherapy session, and missing doctor visits may lead to ineffective treatment. Therefore, it is recommended that you avoid skipping any further sessions and complete your course on time.
I would also like to inform you of our cancellation policy. Patients should cancel appointments at least 6 hours before they are scheduled to meet the doctor. Please understand that this courtesy allows us to manage patient visits more effectively and make room for other patients. Cancellations help us save the resources and time we set aside for a patient visit. Also, according to our missed appointment fee policy, patients that don't show up to their appointments are charged $50. However, this fee is applicable only after a patient doesn't show up twice; we are waiving this fee in your case as it is your first no-show.
We value the health of every patient and would like to do our best to improve the same. Thank you for choosing us and placing your trust in our services. We look forward to seeing you on your next visit. Please call +1 403-963-8000 to reschedule your appointment or drop an email at the email address mentioned on our letterhead.
Sincerely,
May Brown
Patient Help Team- Alberta Healthcare Centre.
The above patient follow-up letter sample is highly informative and reasonable. It tells the patient everything they need to know about no-shows, which may help them in the future.
P.S. Please format your address and the mailing address according to the Canada Post guidelines to speed up deliveries and avoid mail returns.
Also Read: Letter to Inform Patients of Physician Leaving Practice. 
#2 Charging a patient with a no-show fee.  
Stefan Bouchard, M.D.
White Spring Hospitals
5 DE GRASSI ST
TORONTO ON M4M 2K6
Date: 1st April 2023
DEREK LEWIS
82 BLOOR ST
TORONTO ON M6S 1MS
Dear Mr. Derek,
I am writing this missed appointment follow-up letter to inquire about your missed appointments. As your doctor, I am concerned about your well-being as you have missed three visits in a row. Though you aren't at any greater risk, I suggest that you take your next IV drip at the earliest.
Please know that when patients make an appointment, we set aside a fixed amount of time for them. By not honouring your appointments, the healthcare of several patients is delayed as there is no time slot left for them. Hence, I would personally appreciate it if you call the hospital at least one day in advance and reschedule your appointment whenever needed.
Below are the dates of your missed appointments:
8th February 2023- 2 PM.
1st March 2023 – 5 PM.
21st March 2023 – 2 PM.
Since this is your third missed appointment, we need to charge you a no-show fee of $200. Please find the attached bill for the same.
Our hospital's goal is to serve our patients and help them improve their healthcare. I hope you understand our take about no-shows as they disturb our operations severely. You can call us at +1 416-703-1541 or email at appointments@wshospitals.com to reschedule your appointment or in case of any queries. We look forward to seeing you on your next visit.
Sincerely,
[Signature]
The above letter is a little firm, but this tone is required to get the attention of your patients and present no-shows as a crucial problem. Please use this letter format only when the patients don't show up more than two or three times for the desired effect.
Another notable thing about the above letter to patient to reschedule appointment is that it is written by the patient's doctor themselves, increasing its personalization level.
#3 When you aren't able to reach patients on call. 
ROYAL GENERAL HOSPITAL
17 CEDAR AVE
MONTREAL QC H4A 3J1
Date: 1st April 2023.
To,
KATE JONES
7191 RUE FLEURY W
MONTREAL QC H2B 1K3
Dear Ms. Kate,
I hope you are doing well. This letter is to inform you of your missed appointments since January 2023. We tried to reach you on call and sent you two letters in the past already but didn't get any response. As a healthcare institute, we strive to contribute to our patient's good health, and not hearing from you is a concern for us.
We hope you know that we have a cancellation policy of 24 hours. You can call or drop an email to reschedule your appointment within this timeframe. Also, our missed appointment fee policy states that any patient who doesn't show up for the third time is liable to pay a $100 no-show fee. Since you missed four consecutive appointments, we need to levy a $200 fee—the bill is sent to your address separately. Please note that missing five consecutive appointments without prior notification can lead to dismissal from our hospital. We would hate to see this happening, which is why we urge you to follow our cancellation policy from now on.
You can call us at the number mentioned on the letterhead for any queries and booking appointments. We hope to hear from you soon.
Sincerely,
David White
Resident Doctor – Royal General Hospital, Montreal.
This sample letter to a patient unable to contact by phone is the strictest one as it talks about the dismissal of a patient. Again, it may sound harsh, but it is necessary to control the number of no-shows.
Also Read: Direct to Patient Marketing Strategies
How Can PostGrid Help You Print and Mail No-Show Letters to Patients?
Sending missed appointment follow-up letters is an ongoing process for almost all healthcare institutions. There will always be some patients who neither cancel their appointments nor show up for them. Thus, hospitals and practices need to have an efficient mailing strategy to draft, print, and send such letters to the respective patients promptly.
PostGrid's print and mail API can help you send an attention-grabbing missed appointment follow-up letter. You don't need to hire additional staff or free up your hospital resources to make space for this task. Also, you don't need to worry if your letters reached the patients or if they would respond.
Our direct mail services are all-inclusive and consider all your concerns. You can trace the solution to your problems through our features:
HTML templates:

Draft a responsive

letter to the patient to reschedule an appointment

within minutes with our

letter design templates

. 

Real-time tracking:

PostGrid helps you check the delivery statuses of your letters in real-time. It also allows you to add features like QR codes and pURLs to trace responses.

Bulk mailing:

If you want to mail your

missed appointment follow-up letter

to patients in bulk, our

bulk mailing services

can help you. 

Reporting:

You can log into your PostGrid account and access your campaign reports and analytics at any time. They help you get insights into your response ratios, conversions, etc.

Address verification

: As said earlier, PostGrid enables you to standardize and validate delivery addresses, helping you to update your database and improve mailing efficiency.
Apart from a missed appointment follow-up letter, our print and mail services also let you send other medical documents, like:
Health records

Test reports

Lab invoices and bills

Patient statements

Discharge summaries

Consent forms

Explanation of Coverage (EOC), etc.
Thus, PostGrid is your one-stop solution to print and mail all your marketing, operational, and transactional documents. Sign up now to explore more of our features and understand how we help healthcare providers send a missed appointment follow-up letter.