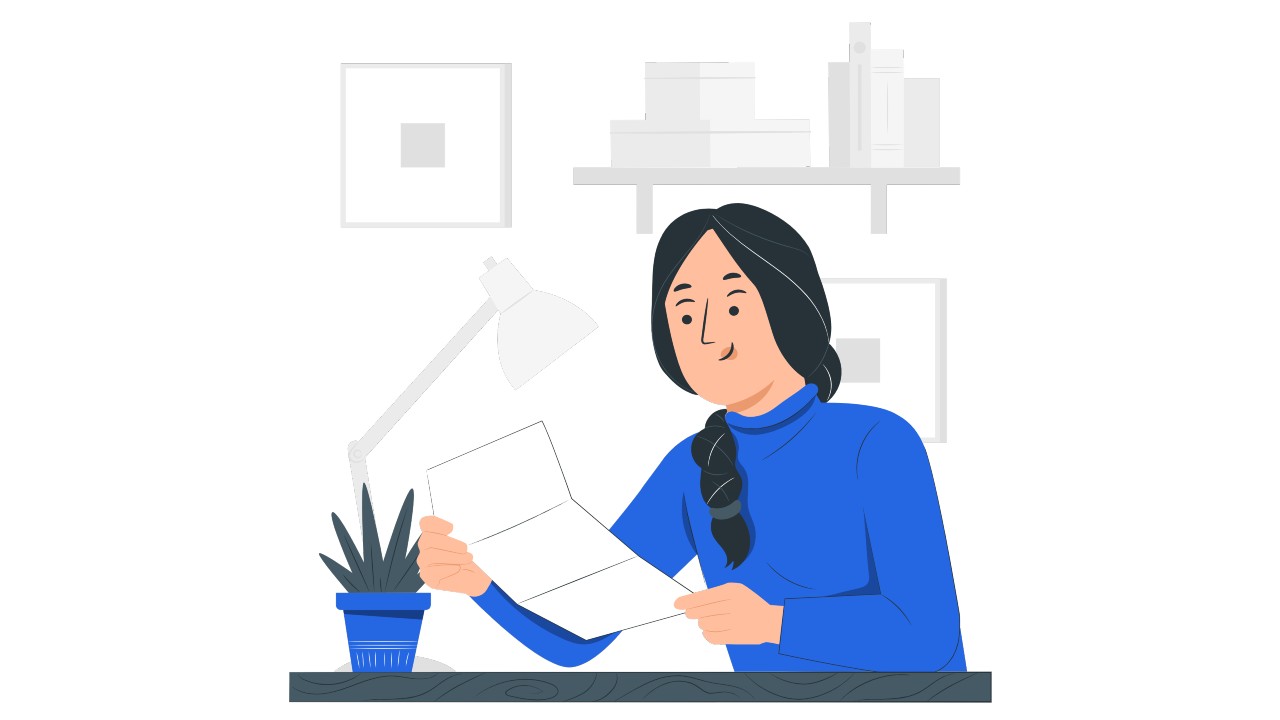 How To Write an Effective Attention Letter in Canada?
At times, you may need to communicate with someone from an organization but don't know their name. For example, you may need to discuss your new product range with the purchase head of a company. But how can you write a letter to them without knowing their name?
In such cases, an attention letter may be the solution to your dilemma!
An attention letter is a type of business letter with an attention line. In simple terms, you add an extra line to your letter stating who the letter is for.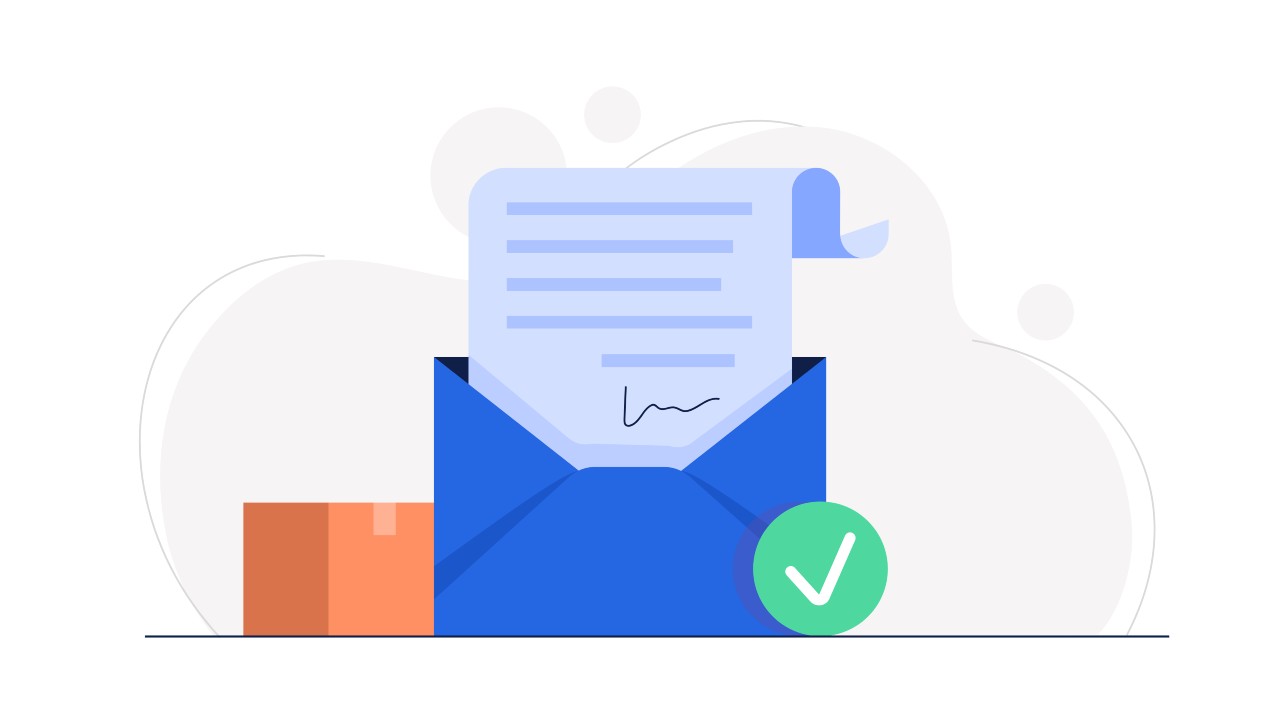 It can help you get the attention of the intended person and convince them to respond.
You can use attention letters for many purposes:
Applying for a master's degree at a university

Requesting donations, sponsorships, etc.

Connecting with someone for the first time regarding a B2B contract
There are many more use cases of an attention line in letters which we will talk about ahead.
Also, we are going to discuss how to write an attention letter with a template. For your reference, there are also some attention letter samples that can help you get a better idea.
Is an Attention Line the Same as a Subject Line?
An attn line on business letters directs the letter to the intended reader. However, it does not convey the purpose of your letter.
You can either use the person's full name or job title to write this line. But, it makes more sense to use an attention line in a letter only when you don't know the recipient's name.
On the other hand, a subject line summarizes your letter. It demonstrates your intent and paves the way for the rest of your letter. So begin your line with the word 'Subject.'
For example, 'Subject: Sponsorship request for the upcoming Brampton Marathon.'
When Should I Use an Attention Line in Business Letters?
You don't need to use 'to the attention of' letters all the time. You may or may not add an attention line always, but it is mandatory sometimes.
Attention letters are ideal when you want to ensure that the letter reaches the correct person.
Sometimes, you don't need to connect with a specific person from a company. Hence, you can address letters to the company at large or a particular department. But, if not, it is best to use a cover letter with an attention line.
Another occasion when you should use an attention line is when you are unsure of the recipient's name but know their job title—for example, the vice president of the marketing department or the general manager.
Also, addressing a letter with an attn line is advisable when mailing a company with several departments. It can help avoid confusion and get your letter into the hands of the concerned person.
Such letters also help you get faster responses, as an attention line makes the letter look significant and urgent.
Typically, you should always write attn lines professionally, especially while making a format request. Some examples are:
Reference letters

Attention-grabbing cover letters

Employment verification requests, etc
Also Read: Taking the Extra Step by Sending Thank You Or Appreciation Letters To Employees
How to Write a Letter With Attention to Someone?
Below are some steps you can take to write an attention letter the right way:
Research About the Intended Recipient
Before writing a letter and sending it off, research whether you have the correct company address. Also, try finding the person's name to whom you intend to write the letter.
Some companies list their employees' names on their websites, like their marketing head, HR head, etc. You can visit the company's website and social media handles to find the person you want to connect with. Or at least have a clear stand as to which department you wish to mail.
It is excellent if you find a name. Otherwise, the attention line on the envelope can help you connect with the correct person.
Follow the Attention Letter Format
You can use your standard business letter format as an attention letter format as well. The only difference would be the addition of an attention line.
Here's a list of things you can follow to make your letter look professional:
Leave 1-inch margins on all the sides of the letter

Align your entire letter towards the left and use a serif font to make it easy to read for the recipient

Select the single spacing option and leave a blank line between every section of your letter

Leave four blank lines between the closing line and your name for the signature
Add Your Contact Details
While using a business letter format with an attention line, don't forget to add your contact information.
These details should come before you write the body of the letter. Make sure to add your full name, company name, job title, email address, and contact number.
Place them on the top-left side of the letter with the date. Then, add the recipient's mailing address. It comes between the attention line and salutation.
Write the Attention Line
How to address a letter's attention to the recipient?
Where does the attention line go on a business letter?
The answers to these questions can help you write the attention line correctly.
The attention line typically appears between the date and the recipient's postal address. However, some companies also insert it after writing both mailing addresses.
You can write the recipient's name in the attention line but mention the correct spelling. If not, write their job title—
For example, 'ATTENTION: President, Department of Sales and Marketing.'
Add a Salutation and Write the Body
In situations where you don't know the reader's name, add a simple salutation like 'Hello.' If you do know the name, try using titles like 'Mr.,' 'Ms.,' 'Dr.,' etc.
Your first paragraph should explain the letter's purpose and the reason why you want to connect with the person mentioned in the attention line.
In the second paragraph, provide additional information regarding your request. But, again, keep it short, clear, and to the point.
You can add a third paragraph to summarize everything and express your gratitude.
End the letter with a formal closing, like:
Respectfully

Sincerely

Cordially

With Regards, etc.
Add your signature at the end and finish off.
Proofread and Send
After following the above steps and the letter format attention line, it's time to proofread your entire letter.
Check for spelling, punctuation, and grammar mistakes. If possible, run a grammar check on a word-processing program to help you spot any errors and fix them.
Read your letter aloud to check if the contents are in the proper flow.
Sending an error-free application letter with an attention line can motivate your recipient to read the letter and reply.
Print and mail documents online
Our intuitive, collaborative tools allow you to focus on your email campaigns, and our deliverability tools help ensure that they reach your customers' inboxes.
REQUEST A DEMO
Attention Letter Template
Below is a template to help you understand how to write attn on a letter:
[Your name]
[Your job title]
[Company name]
[Phone number]
[Email address]
[Date of correspondence]
[Recipient's company name]
[Company mailing address]
[Attention line]
[Saluation]
[Body of letter – two to three paragraphs]
[Closing]
[Signature]
Example of Attention Line in Business Letters
Here's a letter with an attention line example you can refer to:
Landon Campbell
Vice President, Marketing
Penny Appeal
777-777-7777
landonc@email.com
November 20, 2023
55 Village Centre Place, 
Mississauga, ON L4Z 1V9 
Canada 
ATTN: Marketing Director
Hello,
Hope you are doing well today! I am the Vice President of the marketing department at Penny Appeal. Today, I am writing this letter to request a sponsorship for our upcoming charity event.
It is an auction scheduled to be held on the 27th of next month. 
We have been organizing this auction every year after Christmas for the last ten years. Our aim is to collect funds and help at least 500 children by New Year's Eve.
There are many sponsorship levels for you to choose from, and help us meet our goal of raising $100,000. We add all our sponsors' details to the welcome packets that guests receive at the auction. Also, we put up offline and online banners with their names as a part of our event marketing strategies.
I have attached some documents and materials with this letter to help you get information about our auction. If you want to discuss the sponsorship in-depth, feel free to call or email me at landonc@email.com. We can also meet up at your office location sometime if possible. Thank you for your time, and I am looking forward to connecting with you soon.
Sincerely,
Landon Campbell
How to Address An Envelope With ATTN Line?
To send an attention letter, you may ask questions like- where to put attention in address? What is the proper way to address a letter with attention?
It is crucial to address your letters properly so that the mail reaches the correct recipient. Therefore, not only should you know how to address a letter with attention lines, but also you should understand what to write on the envelope. You can follow the steps below:
Write Attn On the Top
Write the word 'Attention' or 'ATTN' on the first line of your delivery address. Then, add a colon and the recipient's name or title.
This line should always appear at the top of your mailing address. It denotes whom the letter is meant for. Hence, Canada Post can deliver the letter to the company, from where it reaches the recipient.
Mention the Organization's Name
The name of the recipient's company should form the following line. Please remember to write the organization's name even if you know the person's full name. It will help the postal workers deliver your letter accurately.
If the company you are mailing the letter to is large, it is better to write the department name. You can add the department name to the second line and write the company name on the third line.
Add the Correct Street Address
On the following line, add the recipient's street address. Take care to write the complete street address on the same line. It is also called the delivery address line by Canada Post.
Add the correct street directions, unit number, suite number, etc. Including such secondary address details is especially important while mailing to a company located inside multi-story buildings.
Fill in the Other Address Details
Mention the city, state, and postal code on the last line. It is not mandatory but advisable to add postal codes to assure deliverability.
After completing these steps, cross-verify the address and affix the postage on the top-right corner of your envelope. Your attention to detail cover letter is now ready to mail.
Cut through the noise with PostGrid
Print and Ship documents online to connect with your audience with PostGrid. 
SIGN UP
Also Read: Sponsorship Letter Template: Guide to Getting More Sponsors
Wrapping Up
Attention letters are a great way to mail someone without knowing their name. It can mark the start of a long-term business relationship. After connecting with someone through an attention letter, you can take your conversation ahead on call or email.
We hope this blog helped you understand how to type a business letter with an attention line.
PostGrid's direct mail API can help you write, print, and send attention letters to your intended recipients. Plus, it can do it in less than half the time you would take.
Wish to explore more of PostGrid's features? Sign up now to see how we can make the process of printing and mailing attention letters convenient and affordable for you!