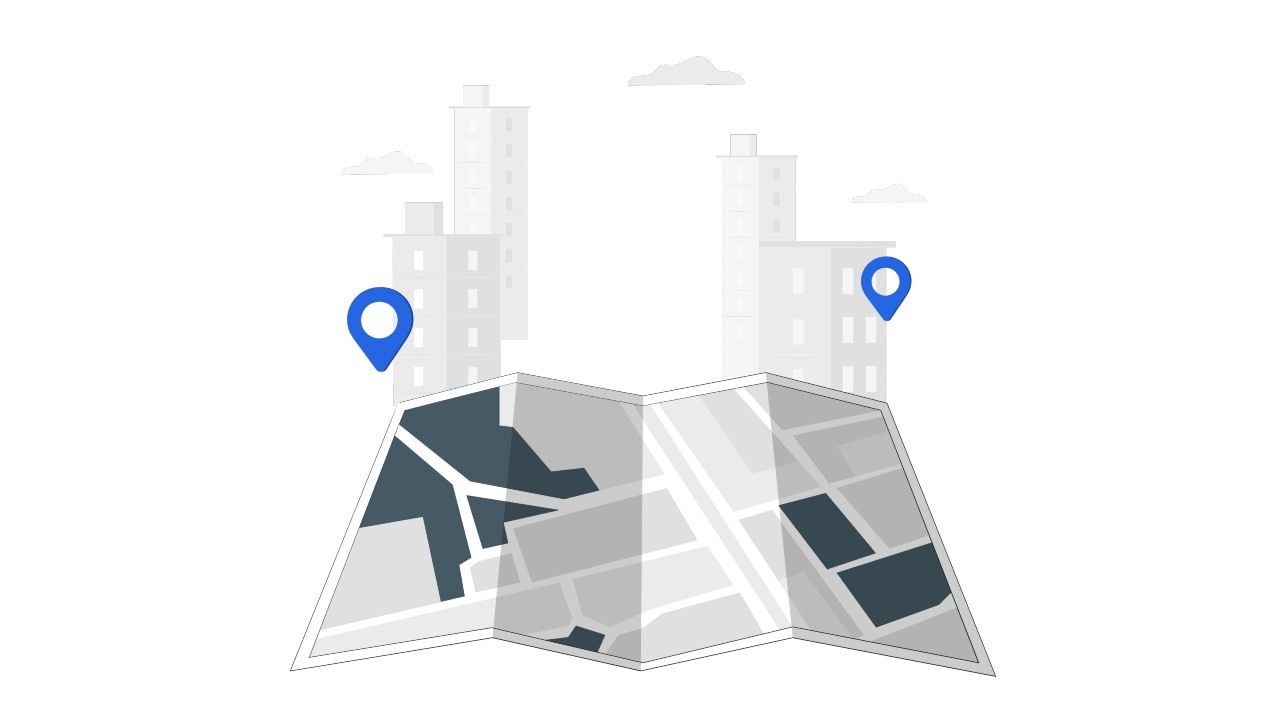 Physical Address Vs. Mailing Address: Know the Difference
When was the last time an eCommerce website asked you to provide a mailing address? If you ever had to deal with such situations, you already know that people use more than one type of address.
So, are mailing addresses and physical addresses the same?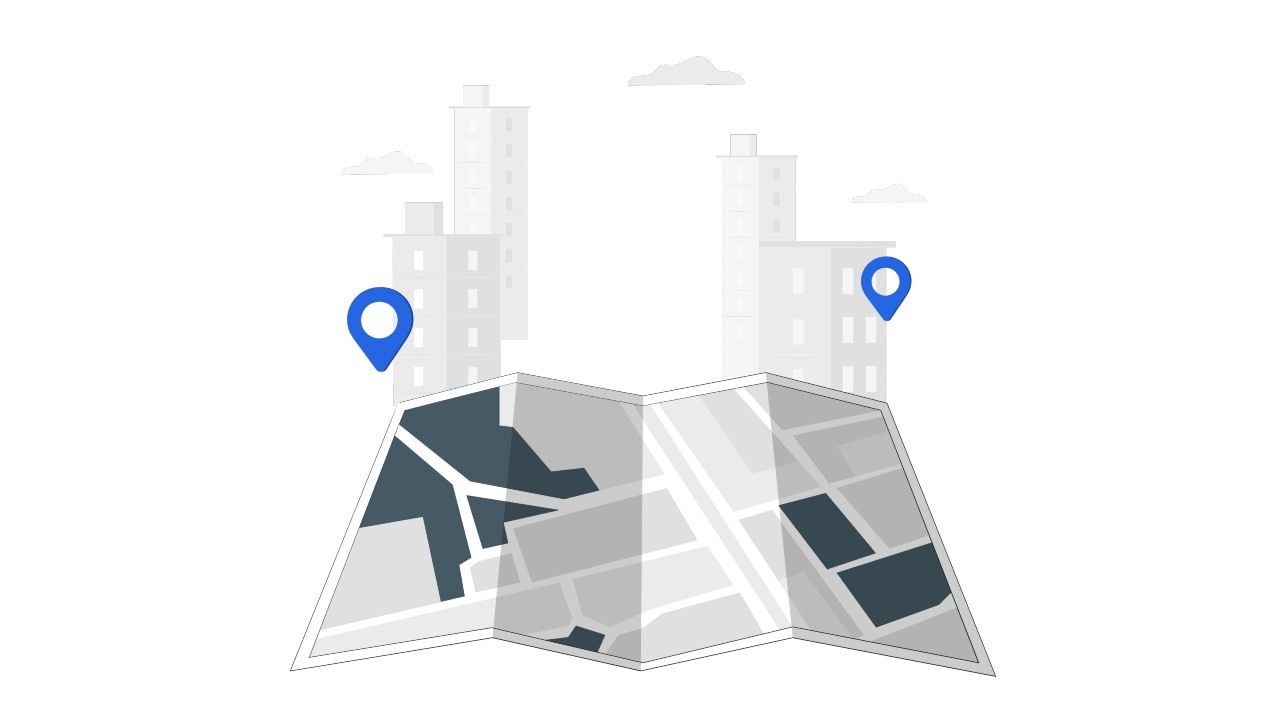 Well, the answer is a clear no. Both of these addresses mean two completely different things and serve distant purposes.
In simple terms, a physical address describes a physical location, and a mailing address is a place where you can receive postal mail.
A mail address can be someone's physical address as well, but not always. To understand the reasons behind such scenarios, let us first learn the meaning of the different types of mailing addresses.
Physical Address
A physical address is a place that is physically located somewhere and falls under the local authority's jurisdiction. For example, if your house address is
852 MacLaren Street
Toronto, Ontario M1S 1T4
It is called a physical address.
Other names for a physical address include residential address, street address, physical home address, etc.
If you are looking for an apartment to rent or buy, its physical address is the first thing to consider. This location helps you know whether there are good schools, hospitals, and other places nearby.
Now, let's talk about business organizations. What is the physical address of a business? How can you decide whether a location is apt to become your physical address?
In general, the place where a business conducts its operations is its physical address. Usually, companies look for a well-connected area to set up their office.
You may think that every company has an office somewhere. So, all companies have a physical address. But, in reality, a lot of companies operate online or are home-based businesses. So, they don't have a particular office space to term as their physical address.
So the question arises: how will these companies receive postal mail? That's when mailing addresses come in.
Mailing Address
As the name goes, a mailing address is where you can receive your mail items. It is also called the postal address or delivery address.
For example, if you are shopping online, you will enter the address where you want to receive your parcel. It doesn't matter where you live or what your physical street address is.
Mailing addresses are tied to the postal services of a country. Here, Canada Post is the concerned postal authority that keeps records of all the mail addresses in Canada.
Some companies have a separate mailing address due to a variety of reasons, primarily home-based businesses. They do not opt for receiving mail at their homes and instead choose another location for this purpose.
However, it is different with large organizations. Usually, their physical and business postal addresses are the same.
Not Every Mailing Address Is a Physical Address
The prime differences between these addresses are geographic locations and mail deliverability.
While visiting a place, you would need a physical address and not a mailing address. On the other hand, you need a mailing address for sending a letter to someone.
So, you need a different type of address for both of these reasons. But, you can still use a single address as your physical and mailing address both.
If you are wondering about the possible reasons why someone's physical and mailing address are different, we have a list below:
PO Boxes
It is the most common reason why someone has two different addresses. If your physical address is in a PO box-only area, you cannot receive mail there. Instead, you must use a PO box for receiving all your mail items.
So, you must mention your PO box address rather than entering your physical address to order something online.
Unique Postal Codes
Some large buildings, universities, government agencies, and organizations are assigned unique postal codes. By unique postal codes, we mean those codes that serve only one location.
Since these places receive mail items in high volume, it makes sense that they have their postal codes. However, in such cases, Canada Post business addresses are different from mailing addresses. It delivers all the mail items to the mail department of the place, which then internally distributes them.
Extreme Weather Conditions
Places with extreme weather conditions or hard-to-reach tracts are deemed as non-serviceable by Canada Post.
The post offices near such areas drop the mail items at a post office box. The recipients can then collect their mail from there.
It also applies to highly rural areas where it is difficult to reach. Residents can arrange for different mailbox services to get their mail.
Military Addresses
You cannot mention physical addresses to mail to someone in the military. Instead, you must write a separate mailing address that helps Canada Post deliver mail to the military forces.
Remember to mention the FPO or APO address along with the unit designation to get your mail delivered accurately. Canada Post sends the mail items to these military post offices that further distribute them.
Clustered Mailboxes
You would often find people debating about residential addresses vs. postal addresses. However, there's another reason why your office or home address is entirely different from your postal address – clustered mailboxes.
In many places, Canada Post does not deliver to individual mailboxes. Instead, it drops off mail at a community mailbox which is a cluster of those individual mailboxes.
Hence, your mailing address will be the address of this community mailbox and not your physical address.
Which Type of Address Do I Need?
Before deciding which type of address you want for your business, consider your company type. 
All companies need a mailing address to receive crucial correspondence, but not all require a physical address. For example, if you run a company that conducts online webinars, you would not need a physical space.
In this case, you can use a virtual address (more on that ahead) or rent a mailbox. But, if you are planning to own an office address and hire some people as full-time employees, you surely need a physical address.
Virtual Addresses
A virtual address is a boon for small and home-based businesses. If you work from home or do not have an address to receive mail, you can use a virtual business address. These addresses act as mailing addresses for you.
It is known as "virtual" because you don't need to go anywhere to get your mail. This virtual mailbox helps you receive postal mail without renting or buying a place for that.
You can also use Canada Post mail forwarding business services to redirect your mail anywhere. Just provide a mail forwarding address, and your virtual post office box will send the items straight to you.
Moreover, some companies also use virtual offices to conduct meetings. It can be very beneficial as having a space to conduct meetings and meet customers improves brand credibility.
Difference Between a Street Address and a Mailing Address?
Before we talk about the difference between street addresses and mailing addresses, let's talk about what a street address is. Typically, a street address is the same as your physical address. It describes the place where something is geographically situated.
However, you may not always receive your mail delivery at your street address. For example, if it's a PO box-only area or has clustered mailboxes, your mailing address is bound to be different.
How to Write Mailing Address Canada?
For sending and receiving mail accurately, you must know the mailing address format in Canada. In addition, it helps the Canada Post mail sorting machines to read your mailing addresses correctly.
Follow the below guidelines for addressing an envelope:
Write your complete mailing address in uppercase letters

Separate the first three and last three characters of your postal codes with a space. Avoid using hyphens and other punctuation marks to avoid delays

Write the city name, province code, and postal code on the last line

Leave one space between the city name and province code and two spaces between the province code and the postal code

Use the same format for your return address and place it on the top-left corner of your envelope
Find below an example of the Canada Post address format:
Liam Tremblay
2270 Pitfield Blvd
Red Deer AB  T4N 2A6
In case you have any troubles standardizing and verifying mailing addresses, use our mailing address lookup services. Also, our address validation API can help you validate your mailing lists in minutes and continue sending mail without any issues.
Over to You
While running a business, you must understand the difference between a physical address vs. mailing address. This way, you can make better decisions and also send and receive mail without any confusion.
PostGrid's international address verification API and software can help you verify your mailing addresses. So, you don't have to spend any more on lost and returned mail items.
Thus, companies can maintain their professional image and complete deliveries on time.
Want to know more about how our API can help you update your database and improve the efficiency of your mailing activities? Sign Up Now!