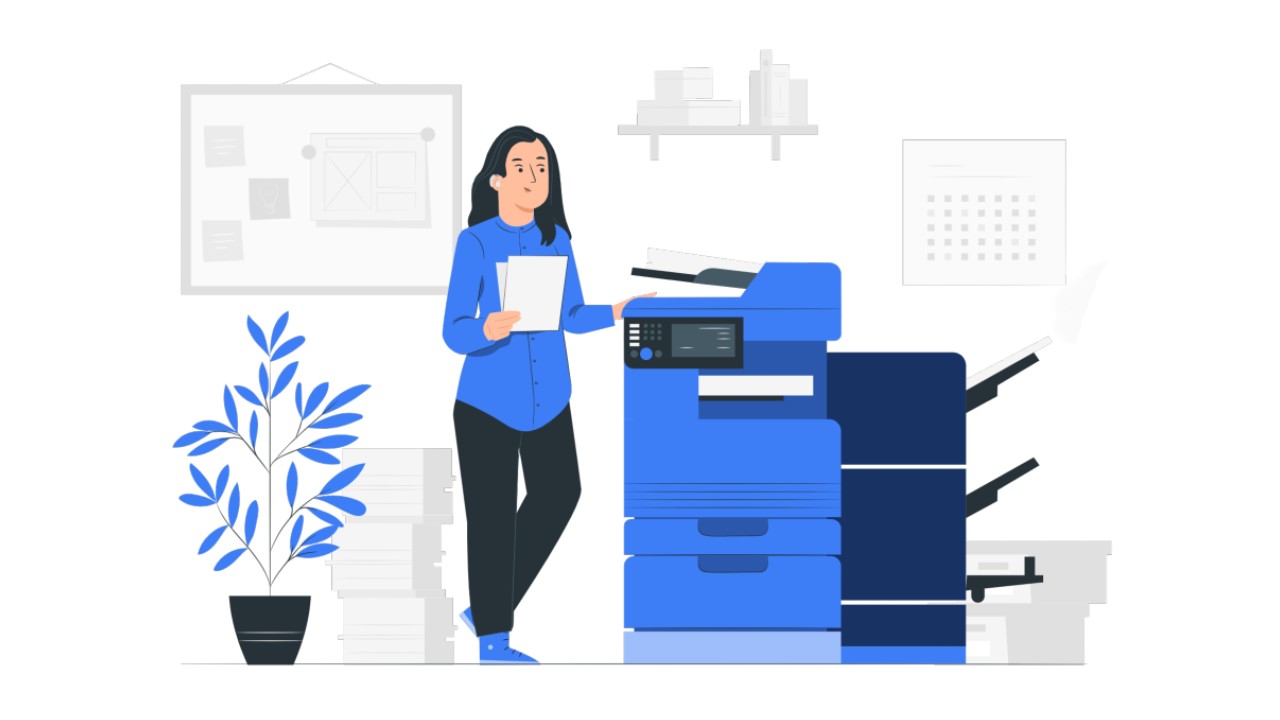 Top 5 Reasons For Using Flyers As A Marketing Tool And Advertising Tips For Flyers
Have you ever considered using flyers to promote your business? Did you ever wonder why several businesses continue to use flyers for marketing even today?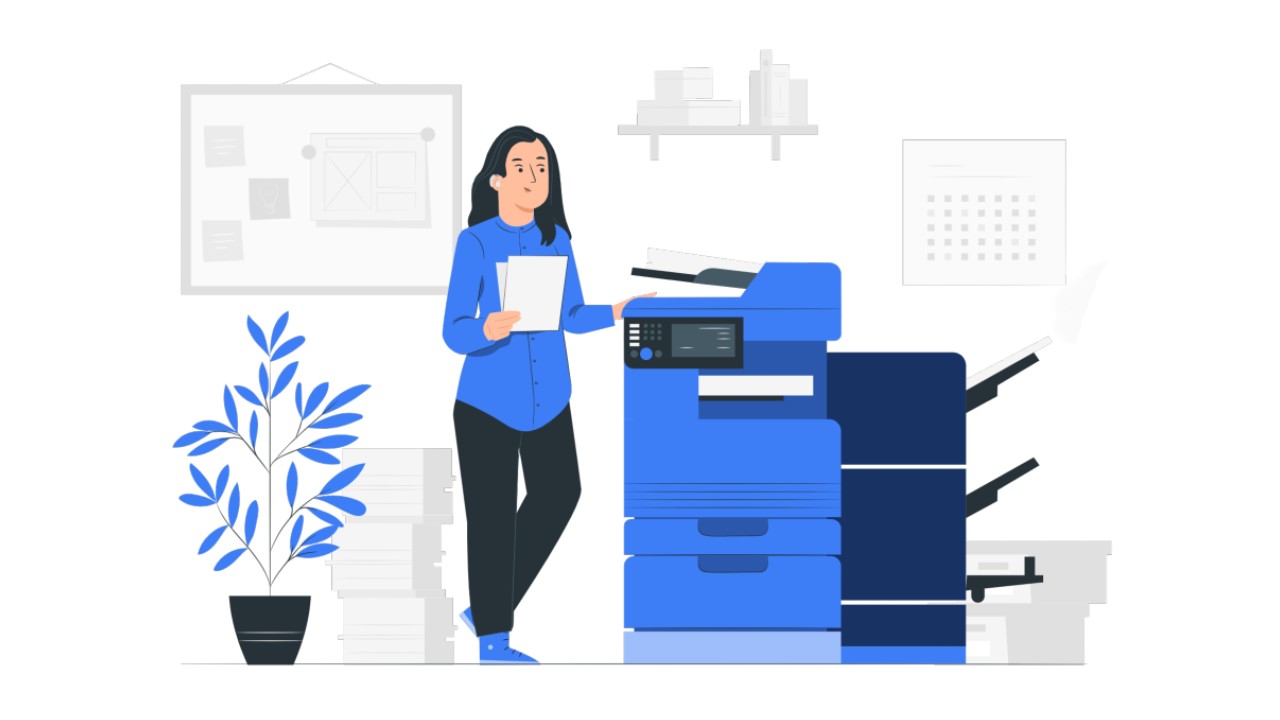 Here will list the top 5 reasons your business should consider using flyers as part of your marketing efforts. We also provide you with some handy marketing flyer tips that can help you create an ideal flyer marketing campaign.
Top 5 Reasons For Using Flyers To Promote Your Business
Did you know that traditional print flyers offer small and medium businesses a wide range of marketing benefits? The top 5 reasons for using flyers to promote your business are listed below.
1. Flyers Offer Low-Cost Marketing 
What is the one thing that every marketer and business owner looks for in a marketing channel? The answer to this question is almost always affordability. Direct marketing flyers enable businesses to run successful marketing campaigns even with a limited or small budget.
You can easily find an attractive template for your flyer online, saving you the design cost. Businesses can also create their design with their in-house team or customize an existing one. Additionally, you can use an advanced direct mail printing and delivering solution like PostGrid to optimize your expenses.
2. Flyers Generate Leads And Keep Your Pipeline Full
Flyers are a great way of reaching out to a broader audience. But, more importantly, they often bring in significantly better results for your marketing campaigns than methods like email marketing. However, your flyer marketing campaign result depends on how well you execute it.
With a well-designed flyer and the right audience, you can generate quality leads that are more likely to convert. Hence, businesses must take their time to understand how effective are flyers for marketing through continuous testing.
3. Flyers Are A Multipurpose Marketing Channel 
The problem with many marketing channels is that they focus on one specific goal and stick to it. But, with print flyers, you can achieve multiple goals and often with the same campaign. In other words, direct marketing flyers serve various purposes for your business. 
One of the most commonly used marketing purposes of flyers is to promote a new product or service. They are also perfect for announcing a sale or special event. Simultaneously, marketing flyers also help you build a brand regardless of the flyer's primary goal.
4. Flyers Can Support Your Digital Marketing Campaigns
Thanks to new and advanced technology, the gap between online and offline mediums is slowly growing shorter. You can easily direct your prospects to your website by simply adding a QR code to your marketing flyer.
It means you can pitch a sale offer happening on your website through the flyer and take them directly to the offer page. Hence, using flyers to promote your business can work for online and offline marketing efforts.
Want to learn more about multi-channel marketing campaigns? Take a look at our blog, "Multi-Channel Marketing Strategy."
5. Flyer Marketing is Easy To Track
Contrary to popular belief, tracking flyer marketing campaigns are not so complex. There are several ways by which you can track your flyer marketing campaigns. However, the most commonly used methods for monitoring flyers are as follows.
Flyer number

Coupon codes

Customer URLs
Using any of the methods above, you can easily track the number of responses and purchases. Furthermore, using advanced direct mail solutions like PostGrid allows you to get valuable insights into your direct marketing flyers.
6. Flyers Are Tangible
The tangible nature of the flyers plays a vital role in the success of your marketing campaigns. Most direct mail marketing material recipients, including flyers, enjoy their tangible nature. It feels good for people to hold marketing material like flyers in their hands and flip through it.  
Hence, it is much more interactive than seeing an image on the screen. The chances are that your audience will at least spend a few seconds to see what the flyer is about. Furthermore, there are no distracting notifications that pop up on direct marketing flyers.
Marketing Flyer Tips Every Business Should Know
Most businesses stopped using traditional print media like flyers when digital or online marketing gained traction. As a result, most marketers and business owners don't know how to execute flyer marketing campaigns. Hence, here is a list of marketing flyer tips to help you navigate your marketing campaigns.
Define A Clear Purpose
Flyers are not just random pieces of paper presenting an offer, product, or service to the target audience. You need to set a clear goal in mind. The plan could be new lead generation, improving traffic to your website, increasing sales, and so on.
Furthermore, it would be best to try to go into your marketing goals' specifics. For example, you should define the number of new leads you wish to obtain by using flyers to promote your business. Such practice will lead to better measurable results and help you optimize your campaign accordingly.
Keep The Focus On Target Market and Message
The two things that you need to focus on when implementing a flyer marketing campaign are your target market and your message. Don't ever assume that you can get the desired results for your campaign by just sending many flyers to random addresses.
The target market and marketing message are the two primary elements of a good flyer. Companies must get a clear understanding of who is most likely to respond to their marketing flyers. They must then create a marketing message that quickly connects with the target audience.
When writing the message, be as honest and straightforward as possible. Try focusing on a couple of key points so that you don't provide too much information to the target audience that they can't handle.
Get Creative With Your Printed Flyers
Making a flyer is similar to a creative project in many ways. It requires you to develop a unique design that aligns with your brand and the message you wish to convey. The flyer is likely your way of introducing your business to potential customers.
Hence, making an excellent first impression is vital for the success of your marketing campaign. Feel free to use bold colours for your flyers and complement them with compelling headlines and large fonts. Additionally, make sure you use concise and well-drafted copies for your marketing flyers.
It is also worth noting that unique design elements that grab the reader's attention are what make a good flyer.
Colour Copies For Images. Black And White For Text
Are you unsure whether you should use a colour or black and white ink for your flyers?
An excellent way to decide here is to consider if your marketing flyer contains images or text content. Suppose you are using attractive pictures in the marketing flyers. In that case, it is best to use colour copies as they produce clear and crisp images.
Using black and white ink for printing images often takes a toll on your flyer's quality. On the other hand, if your marketing flyer only has the text content, you can use black and white. It is an effective way to save some money when using flyers to promote your business.
Never Use More Than Two Different Fonts
Limit the use of different fonts when making a flyer for your business. Some might feel that adding different font styles to the marketing flyer elevates its uniqueness. However, it is more likely that your marketing flyer becomes hard to read when you use half a dozen of font styles in your marketing flyer.
Hence, never use more than two different fonts in your flyer. Using a different font for your headlines can help you grab the reader's attention.
Use Different Font Sizes
When creating your direct marketing flyers, using different font sizes can be one of the best ways to highlight its key points. You can distinguish the headline and subheads in your marketing flyer by using different font sizes for them. Additionally, make sure that you use a smaller font for your body copy. However, you can bold specific words to highlight them better.
Always Be Concise With Your Message
Like any other marketing channel using concise and easily understandable sentences is preferred for flyers. You only have a few seconds before your prospects quickly glance through your marketing flyer before they decide to keep it or junk it. Hence, a concise message is one of the desirable elements of a good flyer.
Don't Go Overboard With The Images.
One of the common mistakes you may make when using flyers to promote your business. Images are a great way to grab the reader's attention and make your flyer more attractive. However, too much of anything is never good, and the same holds for images in flyers as well.
Using a couple of relevant images that support your marketing message can do wonders for your flyer marketing campaign. However, using too many would only make it look all crowded and reduce the white space in your flyer.
Use An Address Verification Tool Like PostGrid
Printing and sending direct marketing flyers can often be challenging for businesses. It is tough to target your flyers because of its limited capabilities as a marketing channel. However, using an address verification tool like PostGrid enables you to target your marketing efforts better.
You can use PostGrid's address verification tool to ensure the validity of your existing database. Similarly, you can use it to validate third-party address databases and ensure the best result for your campaigns. Furthermore, PostGrid even offers a geocoding feature to target specific localities or geographical regions.
Conclusion
Using flyers to promote your business is an excellent way to generate new leads and re-engage with your past customers. However, it is not always easy to implement high-quality flyer marketing campaigns without the right tools and proper planning.
The address verification tool from PostGrid is one such tool that can help you optimize your direct mail campaign. It enables you to verify different address databases to ensure the deliverability of your printed flyers.
PostGrid's SERP-certified address verification tool can access Canada Post's address database for validating your addresses. Furthermore, it also comes equipped with additional features such as geocoding, enhancing your targeting and getting better marketing results.