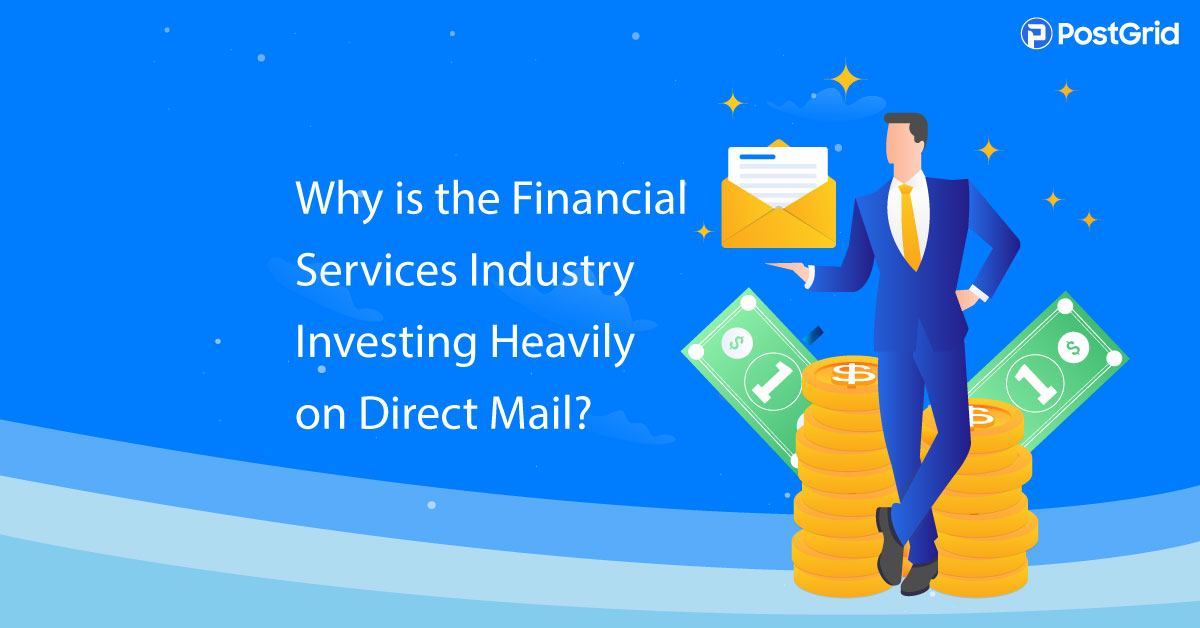 Why is the financial service industry heavily investing in direct mail marketing?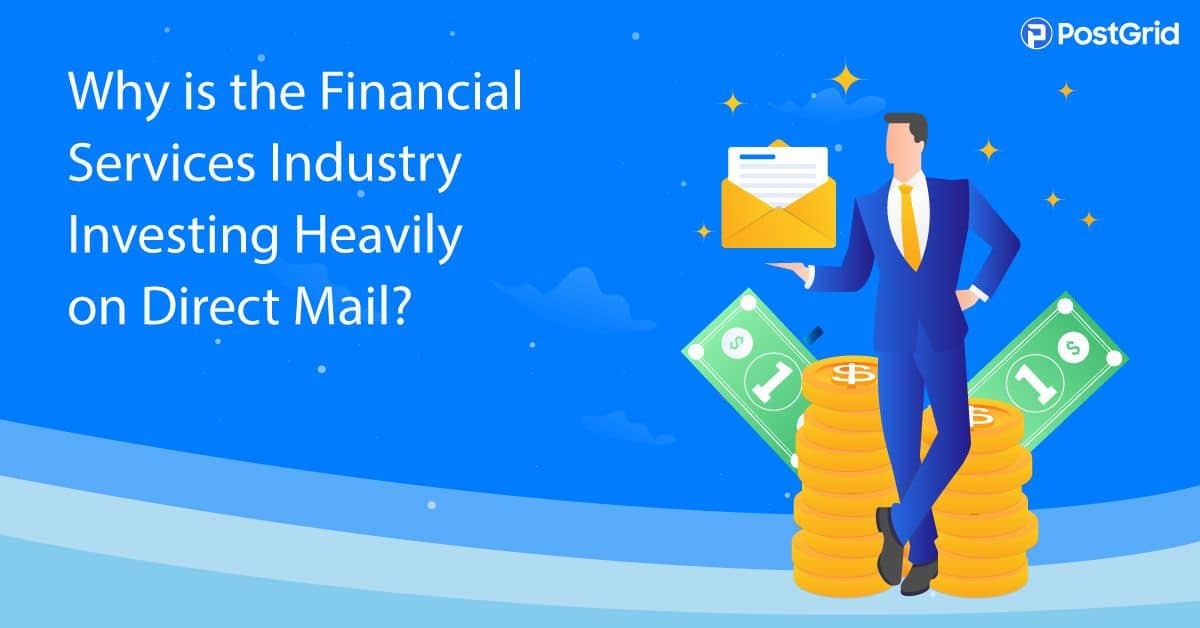 The customer engagement report of 2019 by the Direct Marketing Association stated that direct mail is still one of the most effective channels that consumers opt to buy products and services.
Yes, when planned, designed, and launched right, direct mail can be an invaluable asset to the financial service industry.
But the cost of direct mail marketing is way too high, you might argue.
If you look towards the digital marketing landscape, you'll notice that the charge of paid advertising, pay per click, and other tools that help build rank on search engines are continuously increasing. And that's leading to the financial service industry getting inclined towards investing in direct mail marketing in a significant manner.The finance service industry is inclining towards investing in Direct Mail Marketing. Read more to know the reason! Click To Tweet
Ever since the recession, consumers have become skeptical about the financial service industry. Adding to the bad reputation is the constant flood of rumours and advice that lacks factual information by the so-called financial gurus. It makes naive consumers apprehensive of investing their hard-earned money into these financial institutions.
Furthermore, how financial institutions present their promotional offers to consumers is quite complicated, and they require an explanation through images, disclaimers, charts, and other graphics. This condition makes the general public even more confused about whether they should go ahead with the investment or not.
And that's what makes direct mail one of the simplest ways of communicating with prospects, clients, and customers through flexible and simple mailing pieces like flyers, brochures, one-pager, and others. The financial institution can write as much information as they want for maximum exposure, like event details, promotional products, sample credit cards, etc.
When financial institutions implement digital marketing strategies, they get less to no open and response rates. Direct mail pieces being tangible make for an excellent source of information that your consumers can open and read at their convenience.
Direct mails were once considered the financial service industry's calling card. And now, they're regaining their reputation because of the increasing customer skepticism regarding the overwhelming digital ads that they see at an alarming rate.
It's also important to note that, unlike any other industry, the finance service relies heavily on numbers and is result-driven. The output with direct mail campaigns is black and white; it either delivers or fails. Direct mail campaigns provide precise, definite, and measurable results that help the financial service industry strategize for the future accordingly.
Direct mail campaigns, when launched effectively, can persuade interested prospects into making a purchase. For so long, direct mails have been known for helping the finance service industry garner a higher response rate.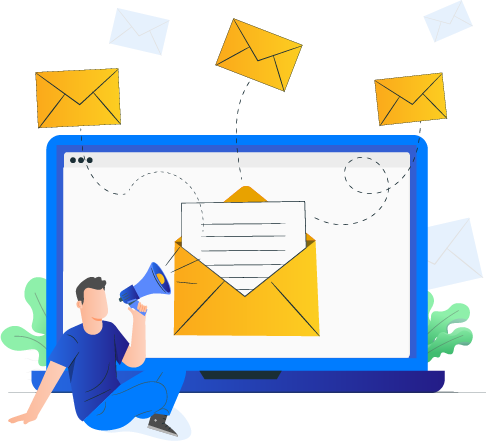 The updated data protection regulation act has forced marketers to clean their databases and have proper list management and safety policies. This step relieves the financial service industry marketers as they can only send direct mails to the prospects, clients, and customers interested in receiving them.
As mentioned before, the financial service industry is riddled with complications in their propositions that the marketers might have a hard time convincing the audience into investing. That's why they prefer heavily investing in direct mail marketing campaigns, which will not restrict them from explaining the offer or service in detail in a simplified manner.
Unlike digital advertisements, which can hold the audience's attention only for a few seconds, you can anticipate the direct mails to get opened. The population across generations looks forward to opening and reading them regularly.
Having clarified why the big names in the financial service industry like the American Express, Well Fargo Citibank, and other similar brands invest heavily in the direct mail marketing campaign annually, let's look into details on the different types of financial direct mails. They're all prevalent in the industry.
Eminent Direct Mailers for the Finance Industry
In the financial service industry, we have two prominent mailers, which seem appropriate for the kind of response the financial institutions are looking for from their target audience – Letters and Postcards.
If the objective is brand building, you should go for the postcards, which are simple, to the point, and have visuals. And when compared to the letters, they're significantly cheaper to print and mail.
But if you're looking to generate a response, then letters would prove more beneficial because they give you ample space to explain the financial services and add the element of personalization. Moreover, with the letters, you can provide your target audience with an option to reply. And since the economic benefits are more about data and numbers, we emphasize you to go for the letters because people prefer to read them sincerely. Furthermore, they play a pivotal role in lead generation.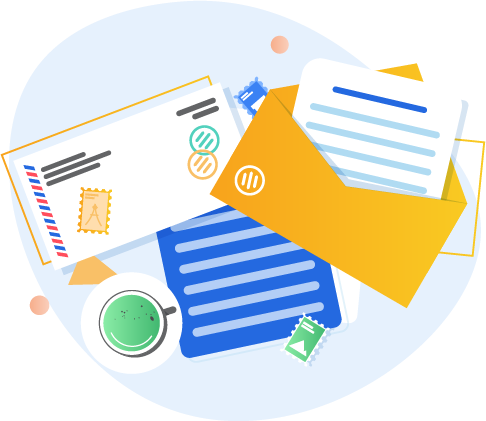 Now that we have established why the financial service industry should use letters as a marketing tool. Let's further look into how we can use different letter packaging options.
Letter Packaging Options to Achieve the Financial Service Industry's Goal
An outer envelope: An outer envelope is a cost-effective way to address and convey the message alongside providing the target audience with the option to reply.
Inserts: As a financial marketer, you might think of policies and financial intricacies as trivial things. Still, you need to keep in mind that your target audience can not comprehend this easily and hence require explanations in a more elaborate manner. You can use brochures with charts and graphs to explain the services in a single or multi-panel piece. Furthermore, you can also enhance your mailer's credibility by adding credentials, testimonials, photographs, etc.
Lead Magnet: Maximize the possibility of your response by creating a mailer that provides all the essential information about the financial service being offered to the target audience. It can convince a specific set of audiences to reach out to your financial benefit to know more. Plus, it can also help you exponentially enhance the response rate for a particular campaign.
Follow-up: While it's a hard pill to swallow, not every prospect is going to convert. So what do you do in such cases—let them slip through your hands? No. You should follow up. But instead of investing money in a brochure, we would advise you to send a follow-up postcard, which would be direct, simple, and cost-effective. While doing so, you need to remember that you're only following up with the prospects who have shown interest.
Reasons that make direct mail such an effective marketing tool for the financial service industry:
Compared to the other industries that incorporate direct mail in their marketing strategies, the financial service industry keeps it as their first consideration, even in the era of digital marketing. It shows how remarkably even this generation is accepting this tangible form of marketing that stands out from the digital clutter and noise.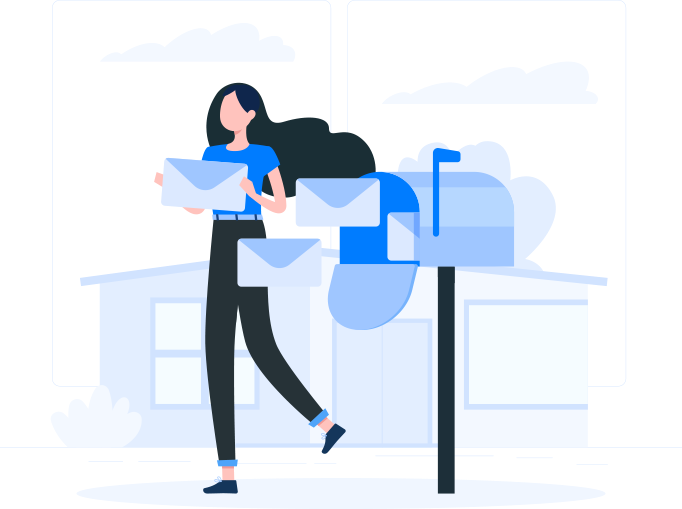 Direct Mail Resonates with The Millennials
Yes, contrary to the popular belief that millennials prefer digital marketing over paper-based, it's quite the opposite. They're at this stage of their lives, where they make critical financial decisions; they're looking for quick and simple advice to help them out. The overwhelming digital marketing fails to do so, so they're more inclined to direct mail, which is direct. The financial service industry can leverage the robust connectivity of the Millenials to spread their message to the masses.
Direct Mail Appeal to the Senior Citizens
It's not to say that the greatest generation is not inclined to or cannot comprehend digital marketing, but they prefer paper-based marketing that they can read when they want to. Direct mail marketing is effective amongst the greatest generation for this very reason. And makes for the target group of the financial service industry, especially the insurance companies
Direct Mail Conveys Credibility and Authority
With so many digital marketing campaigns claiming to be the forerunner in providing premium quality service, a finely printed, well-crafted direct mail commands authority. It gains the trust of the target audience without having to shout it out. The direct mail's tangibility brings out its professionalism, which makes these pieces a reliable marketing tool among the target audience, thereby boosting credibility. Furthermore, since direct mail copies are easy to read and understand, it enhances the campaign's clarity and longevity. Per the Royal Mail study, 60% of the respondents said it is the mail's tangible nature that makes it memorable when a particular service is required.
Direct Mail can be Personalized
Financial service providers like banks and insurance companies can hit the bull's eye with their target audience by creating and sending highly targeted and personalized direct mails. The degree of customization decides how well your piece relates to the target audience, which further impacts their response rate.
Direct Mail Boosts Return on Investment
Contrary to popular belief, direct mail is not dead, and as a matter of fact, is getting popular every day because it empowers the business to stand out from the crowd. The financial service industry can leverage direct mail services' ability to provide significant, useful, and measurable results that can help them drive profit.
How do financial services use direct mail to reach out to consumers?
1. Combining with Other Technologies
The financial service industry has realized the benefit of investing in multi-channel marketing. The industry understands the importance of combining digital marketing campaigns with direct mail marketing in lead generation and building the target list.
2. Adding URL or Toll-Free Number
Instead of following the herd and adding mobile numbers, financial service providers add URLs or toll-free numbers to their direct mail campaigns to boost their targeted marketing efforts.
3. Sending Envelopes
Personalized envelopes have become a massive hit among the millennials who are tired of seeing digital ads every time they open their mobile phone or web browser. So direct mail comes as a relief and noise-free marketing that quickly attracts them.
4. Multi-Channel Approach
Direct mail has outranked paid search and display in enhancing the overall return on investment of the campaign. When integrated with multi-channel campaigns, the improvement in the campaigns' ROI has been significantly great. Moreover, if the direct mail is highly targeted and personalized, it further improves the ROI. Aside from improving overall ROI, the multi-channel approach also enhances the campaign performance. Completely integrating and personalizing a direct mail campaign increases its performance and the response rate exponentially.
Having listed the pointers, we'll now elaborate on which techniques can help your financial institution, whether it's a bank or an insurance company.
Direct mail marketing techniques to serve the audience better and accomplish its goal:
Merging offline and online marketing can help a financial institution in the long run in terms of generating leads and enhancing customer engagement.
Take the example of American Express, which encouraged its customers to tweet an image of the fortune cookie to win free airfare with a multi-channel campaign. It helped them accomplish their goal of driving the cardholders to a travelling website, which was auctioning destinations every day. The sense of urgency created through this campaign made it work.
A leading auto insurance company used a multi-channel campaign with integrated direct mail marketing to convey the message to their target audience how their insurance covered repair, bodywork, customization, and offer exclusive solutions in one campaign. They did so by adding the scratch-off feature in their postcard, which served as an interactive consumer method to solve their problem.
You can either let your in-house team take care of it and launch the campaign or invest in direct mail automation software like the one provided by PostGrid. With the goal to streamline and simplify offline communications, our tools automate the entire printing and mailing process, which needs a few clicks to get launched and delivered to the intended audience. Aside from saving a significant amount of time, automation also guarantees the accuracy, scalability, enhanced return on investment, and reduced cost. Moreover, it also enriches customer experiences by simplifying their purchasing journey.
Get quick proofs and approvals with PostGrid's direct mail automation solution to boost your campaign's response rate. Relieve your in-house team from the burden of having to do repetitive and mundane tasks with direct mail automation. Let your time, money, and vital resources are invested in helping your financial service serve better and steer ahead by incorporating PostGrid direct mail automation tools.
PostGrid direct mail automation tool can empower your finance service with: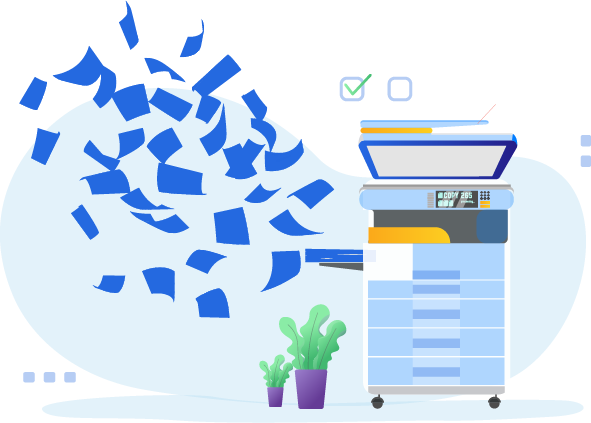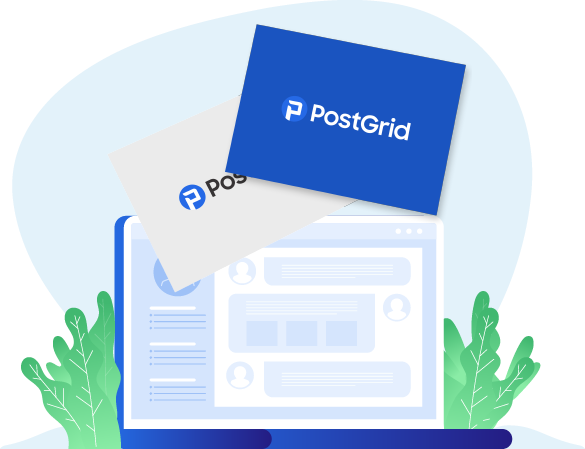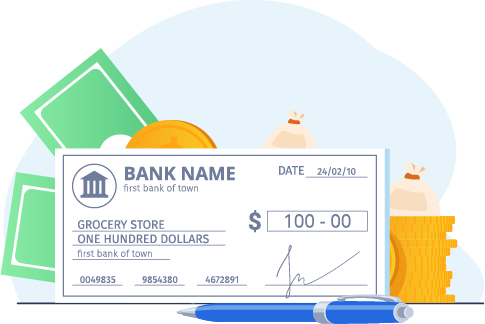 The ability to personalize the campaign with a built-in and bundled editor.
Building a mailing list and ensuring mailing accuracy with API platform and CRM integration.
Ensuring operation as per the HIPAA and PIPEDA standards and protocols for maximum compliance.
Assured quality printing, no matter the format, and timely delivery with two days SLA.
The real-time operation to keep a check on the delivery status and to standardize the data as per the local address for maximum accuracy.
Periodic analytics and reporting to develop data-driven effective marketing campaigns for the future.

Also read: