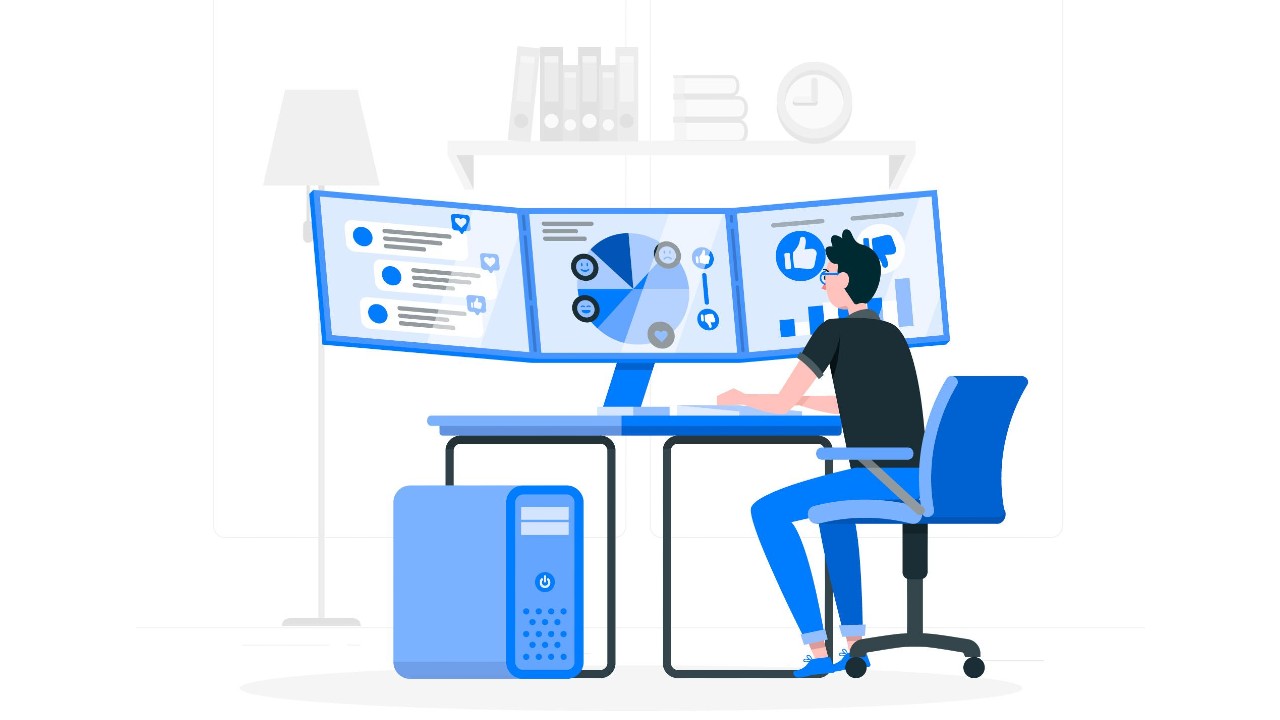 Direct Mail Marketing Analysis
There used to be a time when measuring the success of your direct mail campaigns was next to impossible. Back in the day, marketers had access to very limited direct mail data to base their decisions on. Apart from the responses they got, all they had was their gut feeling. But, that is no longer the case today.
Now, you have access to advanced direct mail tools like PostGrid that gives you detailed insights and data on your direct mails. In addition, you can easily target prospects and track your direct mail with the help of advanced software solutions.
With such detailed data available at your disposal, you no longer have to leave anything to guesswork or gut feelings. Direct mail campaign analysis is now easier than ever, thanks to tools like PostGrid. But, unfortunately, many companies and businesses are yet to make use of such tools for their campaigns.
Moreover, even the businesses that have already automated their direct mail process still haven't tapped into its analytic capabilities. So, here we will try to unearth all the possibilities in direct mail analysis using modern solutions.
The Major Direct Mail Analysis Factors Are
You should pay close attention to the different aspects of direct mail analysis that we have listed below. Understanding the various factors to analyze direct mail in this article can help you optimize your process and get the best results.
Direct Mail Campaign Results
As far as direct mail analysis is concerned, a campaign's result is the most fundamental and measurable factor. Of course, this measurement was always possible by measuring the response you receive regardless of which channel you used. But, with a software solution, you can get even more data and insights.
Phone calls have long been replaced with an online page that is either your website or a landing page. This makes your direct mail campaign results much more transparent and trackable. And all you need to do is include a QR code, PURL, or trackable coupon code in your mailer.
Once the audience reaches the website or landing page, you can access detailed insights, including user behaviour. Furthermore, integrating advanced APIs such as PostGrid enables you to use the same analytic tools already available on your website.
Direct Mail Campaign Offer
The next thing you can track for your direct mail analysis is your prospects' offer. Ask yourself whether you have already used the same offer before in any format such as email. It is possible that an offer effective in online campaigns may not work so well in direct mail.
You can conduct split-tests for the offers you want to try. For example, consider pitching the same offer via different channels or using different offers in direct mail to measure its effectiveness. If you think that an offer does not resonate with the target audience, you can get a second opinion about it.
Similarly, if an offer is robust, but the mailer doesn't perform well, you can try altering direct mail copies. However, even a tiny change in the copy can lead to unexpected results. Hence it is essential to rewrite and revise your copy until you feel you've perfected it.
Direct Mail Campaign Conversion Rate
Direct mail campaign conversion rate is without question one of the clear indications of a mailer's performance. In fact, most marketers consider the conversion rate a better measurement of the direct mail campaign than the response rate.
However, this all depends on your definition of "conversion." But, in most cases, the conversion is when a prospect becomes a paying customer. For example, it is relatively easy to have your prospects sign up for a free trial.
That being said, it is much more complicated if you want the prospects to actually pay for the product/service. Furthermore, there is a straightforward mathematical formula that you can use to determine the conversion rate of direct mail campaigns.
Conversion Rate = No: of Conversion / No: of Responses
Suppose 100 people responded to your direct mail, but only 50 of them made a payment for the purchase. In this case, the conversion rate is 50/100. When you convert the answer into a percentage value, the conversion rate in this scenario becomes 50%.
Also Read:
Direct Mail Response Rate & Mailing Costs
Cost Per Acquisition (CPA)
As the name suggests, the cost per acquisition or CPA of a direct mail campaign is the money you end up spending to acquire a customer. So, if you make the offer enticing by significantly upping the value offer, you only end up with a high CPA.
It is always desirable to keep a low CPA for your direct mail campaigns. However, as part of your direct mail campaign analysis, you need to consider the total cost, including marketing and fulfillment costs. Only after doing this can you tell whether a direct mail campaign is meeting your expectations.
So, if free delivery is part of the offer you are giving to the target audience, that would need to be considered for CPA. However, the calculation involved in determining the CPA is rather simple. The only condition is that you have to take into account every penny you spent on the campaign.
Cost Per acquisition = Total Cost/No: of Customers Acquired
Cost Per Conversion/Response
This factor is very similar to the CPA or Cost Per Acquisition that we just talked about. Again, businesses need to remember that the budget they can allocate for a campaign depends on the cost of delivering the desired results.
Cost Per conversion = Mailing Cost/No: of Conversions
Cost Per response = Mailing Cost/No: of Responses
While CPA or cost per acquisition takes the total cost for acquiring a customer, here we are talking about the cost for a single conversion. For example, suppose the mailing cost for your direct mail campaign is $1300 for a target audience of 1500 people.
Now, if 130 people in the target audience responded to the mailer and among them, 50 people made a purchase. Based on the formula above, the cost per conversion here is $1300/50 which is $26. Similarly, in this case, the cost per response is $1300/130 which is $10.
Design And Copy
Another direct mail analysis factor that can determine the success of your direct mail campaign is its design and copy. Marketers, especially those who are new to direct mail marketing, tend to use their successful email campaigns for print.
Although this can save you a lot of time, it is not necessarily effective. For instance, the space restriction in printed mail is quite different from emails. Therefore, it is best to create a design and copy specifically for direct mail.
It would be best if you were careful not to jam in too much information into the mailer and maintain enough white space. Analyze the font size and colour you use along with the word count, image placement, and much more. Finally, measure the response rate and other matrices for different designs and copy for an effective direct mail campaign analysis.
Timing of Your Campaign
Timing is vital when it comes to all marketing campaigns, whether it is online or offline. For instance, there is no point in marketing Christmas decoration products five or six months in advance. You will only end up pouring money into a hole without getting anything in return.
Speaking of holidays, we know it is the busiest time for everyone, particularly for direct mail service providers. For example, Canada Post delivers so many mailers during the holiday season that it is very easy to get delayed.
So, when dealing with a direct mail analysis, you should also consider the timing of your campaign. This means considering the seasonal rush during holidays and sending postal mails in advance to avoid delays. Similarly, you should also consider the unique nature of your products or services beforehand.
You can use advanced direct mail tools like PostGrid to observe patterns throughout the year. For example, find out at what time of the year sees a higher response rate for your direct mail campaigns. You can then try to implement direct mail campaigns during this time and observe their effectiveness.
Direct Mail List
The direct mail list is possibly the most important part of your direct mail data analysis. Why? Because the direct mail list you use has the potential to make or break your campaign's success. Today, we have access to abundant data, but sadly, not all are genuine or reliable.
One of the biggest challenges businesses face regarding direct mail campaigns is the unavailability of quality data. You need to ensure that the address data you have is real and deliverable by services like Canada Post.
PostGrid offers an advanced address verification API that can be used to ensure the accuracy of addresses. SERP-certified software like PostGrid can directly access Canada Post's official address database and verify the same. Furthermore, it can even fill incomplete addresses and enhance your database.
Once you have verified the direct mail list, you can further enhance it based on your unique campaign and requirements. Access the insights like response and conversion rates to determine which target audience is ideal for your future campaigns.
Why Do You Need an Advanced Direct Mail Automation Tool?
By now, it should be clear why you need an advanced direct mail automation tool like PostGrid. Regular or even semi-automated direct mail campaigns are prone to error. More importantly, they can not provide you with advanced direct mail analysis like a fully automated tool can.
Tools like PostGrid not only give you access to superior direct mail data analysis but also provide additional features. Furthermore, it enables you to maintain a superior quality address database. And by ensuring deliverability, you can bring down the losses and contribute to the total revenue.
Conclusion
Today, direct mail analysis involves more than just measuring the response rate of your campaign. Software solutions like PostGrid enable you to access accurate direct mail data to optimize your direct mail campaigns.
You can easily access valuable insights of your direct mail campaigns through PostGrid. For example, direct mail data analysis can help you identify patterns in your previous campaigns. These patterns can reveal valuable aspects, such as the ideal time to run a campaign.
The SERP-certified address verification feature of PostGrid enables you to have a quality address database. As a result, you can increase the deliverability rate and enhance your direct mail list. Furthermore, you can even fill in minor details missing in the address you have.
Get PostGrid's direct mail analysis capabilities to make well-informed decisions for your direct mail campaign! Use our SERP-certified address verification to ensure deliverability and optimize reach.