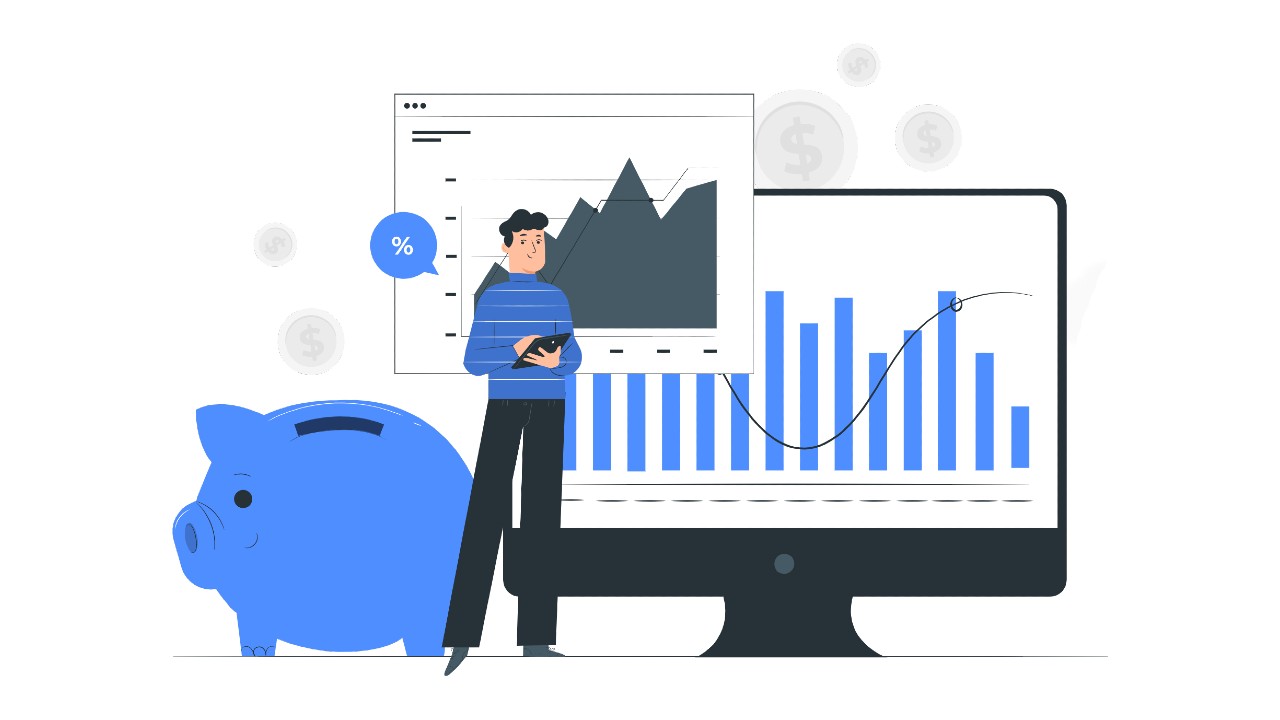 Top 12 Marketing Ideas for Loan Companies
The financial sector is expanding as more and more people turn to banks and other similar institutions for loans. Nearly 73.2% of Canadians have ongoing loans, which is a huge number.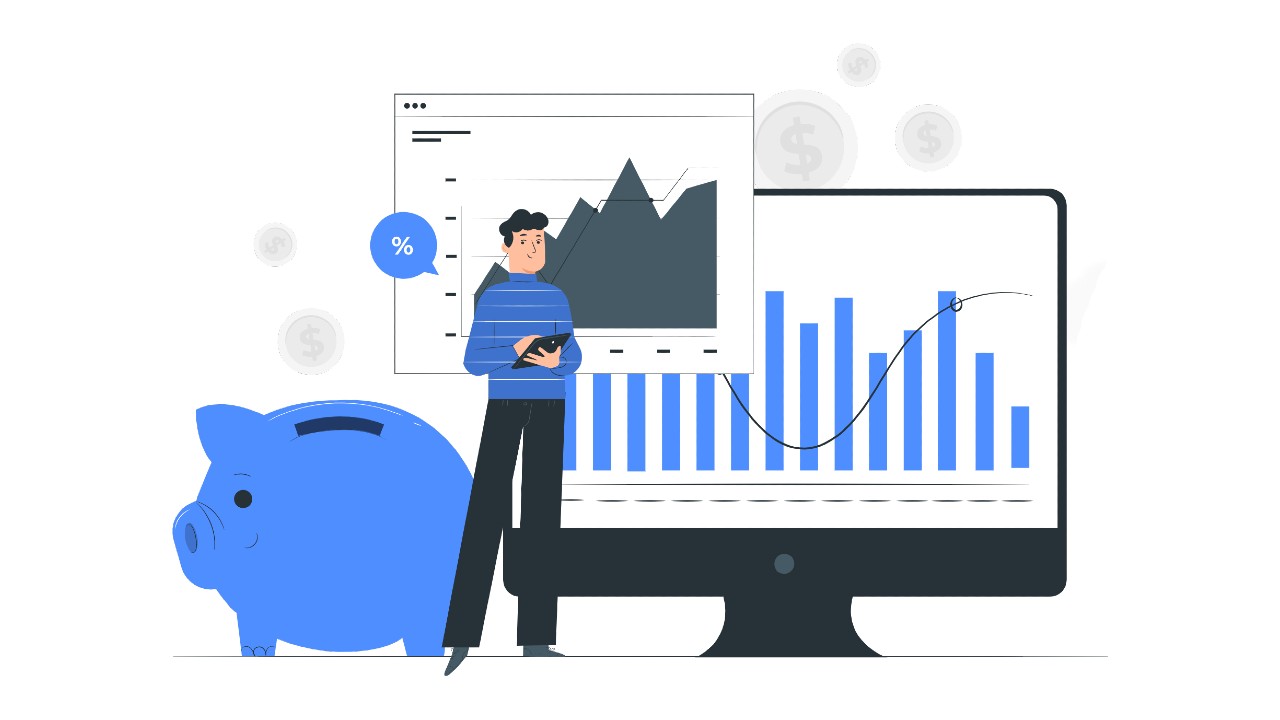 However, don't let this figure distract you as there is a lot of competition in this field. As a loan officer, you may still need to take a lot of effort to get customers, and more importantly, retain them.
Today, customers are aware of their requirements and options. They tend to choose a loan business that offers impeccable customer service. Moreover, they may have several other expectations from a lending company, like low processing costs and speedy applications.
Keeping up to such expectations and making undeniable deals to customers is the best way to beat the competition. This blog will help you with the top marketing ideas for loan companies that you can employ to get more business.
Let us get started!
Effective Loan Advertisement Ideas for Your Company
Almost all loan companies have similar services to offer their clients, making it hard for them to get visibility. Hence, several financial executives ask- how can I increase my loan sales?
Read more: Direct Mail For Banks.
Remember, the entire financing business comes down to branding and reputation. Customers contact companies that have an excellent brand image, one which is fueled by strong ethics and top-notch quality services.
With these points in mind, we have mentioned some of the most effective mortgage loan officer marketing ideas for you:
Develop a Mobile-Friendly Website
Last year, 54.4 percent of the worldwide website traffic came from mobile devices. That means more than half of your prospects are likely to visit your website through their mobile phones. And yet, some companies still don't have mobile-friendly websites.
It is now time to change that!
Loan companies must make their website accessible on all devices. Optimize your website to allow customers to conveniently visit all your website pages, which results in increased online traffic and more leads.
Having a website helps you gain trust and credibility among people. Moreover, it enables you to connect with clients and communicate about your various services. Here's what you can do to make your website more authentic and helpful:
Showcase your knowledge and expertise by posting informative content

Add call-to-actions (CTAs) to encourage people to take action and drive conversions

Publish genuine reviews of your long-term clients

Use a clean, balanced, and intuitive website design allowing people to find all the details they need easily. Focus on improving your website's user experience (UX) on all computers, Android devices, iPhones, etc.
Strategize Content Marketing
People don't apply for loans every day, but that doesn't mean you should stop marketing yourself regularly. And one of the best mortgage lender marketing ideas is content marketing.
Create high-quality content in the form of ebooks, whitepapers, blogs, press releases, infographics, etc. Educate your existing and potential customers on the topics related to your services, like:
How to increase your credit score?

What documents do you need to apply for a home loan?

Tips to manage your budget during the next financial year

Differences between unsecured and secured loan types, etc.
Take care that your content appeals to your prospects and helps them make informed decisions. It should be crafted according to the preferences and needs of your client base.
Apart from blogging on your website, you can consider guest posting on other relevant websites. It improves your brand's credibility and increases awareness among prospects. Also, guest posting allows you to include backlinks to your website that are helpful for your SEO activities.
Manage Your Online Reputation
All the customer reviews and feedback about your brand make a huge difference to your reputation. About 90% of customers read online reviews before dealing with a business. Let's face it- no one wants to work alongside a company that has a tainted image in the market.
Your prospects are likely to dig up a little about your business before selecting you for their financing requirements. At this stage, you wouldn't want them to read negative things about your services. Hence, it is crucial to monitor every review on Google, Yelp, or other platforms.
While thanking customers for positive reviews is a breeze, dealing with the negative ones can be tricky. Below are some tips to help you out:
Provide quality services to avoid getting any bad reviews in the first place

Respond to such reviews quickly and apologize to customers

Accept accountability for the situation and offer to make it right

Write genuine replies that don't sound robotic or non-personalized

Leave a public comment asking the client to contact you via call or email
Use Social Media Marketing to Expand Reach
Social media was first used as a tool to connect with family and friends. Undoubtedly, it was successful, but it is no longer limited to just that!
Nowadays, businesses dominate social media platforms greatly as a means to expand their database. If deployed properly, social media marketing is one of the best home loan marketing ideas.
The key is to post engaging content across all your social media handles frequently. Be active and try to increase the number of your followers. Plus, create a mechanism that handles social media queries effectively and speedily.
Loan businesses should plan different ways to get creative on social media because talking about the same topics can get boring. Mix your knowledge with the most recent social media trends to get more traffic to your posts.
Here are some ideas to level up your social media marketing game:
Leaving meaningful comments on others' posts

Replying to comments or queries on your posts

Sharing valuable content about banking, loans, etc.

Advertising your services as a solution to clients' problems

Sharing real estate listings from brokers to encourage people to take home loans
Clean and Update Your Mailing Lists
Often, loan companies buy leads from credit bureaus and work on them, irrespective of whether they are relevant or not. In the process, they tend to compile several mailing lists filled with duplicate records, incorrect details, unstandardized and invalid addresses, etc.
Using such mailing lists for your direct mail campaigns can do more harm than good. It prevents you from personalizing your campaigns and creating personal relationships with customers. So, what is the solution to such issues?
As a financial services marketing executive, you may resent selecting a niche to market your services. However, it is a good tactic for your loan business, and you can concentrate on the leads that are most likely to convert.
First, find out the answers to the following questions:
What type of customers can benefit the most by availing of your services?

Do you cater to the needs of first-time borrowers?

Do you offer to refinance loan options?

Are there specific neighbourhoods where you are most likely to get new customers?

What are the traits or characteristics of your existing customers? (eg. age, annual income, etc.)
Once you get the answers, update your mailing lists accordingly. Filter out the duplicate and incorrect entries so that you can mail your most relevant prospects confidently.
PostGrid's direct mail API can help you build targeted mailing lists with 100% verified and deliverable addresses. Hence, you can always mail precisely and increase your chances of getting responses.
Click here for some more details on how PostGrid can help companies offering financial services with their offline mailing tasks.
Employ Email Marketing to Its Greatest Potential
We often underestimate email marketing while coming up with business loan marketing ideas. But, please note that email is a brilliant marketing tool and can help you take prospects ahead in their customer journeys.
With emails, you get only a few seconds to intrigue a person enough to open them. Hence, make your subject lines creative and engaging. Below is an example:
Not sure how to apply for a loan?
Or, you can use sentences such as: Get home loans at only 5% interest p.a.
Focus on an offer that gives you the edge over your competitors.
The best part about email marketing campaigns is that they are incredibly easy to automate and schedule according to your timeframes.
Capture People's Attention With Direct Mail
Several marketers wonder- how do loan officers get new clients? Well, the answer is simple! Get out there and connect with your audience personally. With thousands of ads and innumerable options, customers need a business they can rely on.
All the options we discussed so far are brilliant and can work great. But, direct mail advertising can do wonders for your brand like none other channels. It is personal, credible, effective, and result-driving.
Furthermore, people consider direct mail seriously while making purchase decisions. Thus, direct mail is one of the top marketing ideas for payday loan companies.
PostGrid's direct mail services can help you automate and streamline your offline mailing activities. They can help you design your items and print them in just two business days.
Automate As Much As Possible
Marketing automation has now made it possible to unlock new levels in the marketing field. Using automation, loan companies can conduct several campaigns simultaneously without any trouble.
It can help you save yourself a lot of time, money, and effort. Plus, it is also beneficial for customers as they don't need to wait for a reply and get all the details they need through any channel they like.
For example, if a person fills out the contact form on your website, they can get an automated email as a reply. Also, they can ask questions via live chat and get their queries solved within minutes. Thus, automation always makes the work easier and more convenient for both parties.
If you want to automate your direct mail efforts, try PostGrid's print and mail API that allows you to send:
Hence, PostGrid covers all your marketing and transactional mailing needs—at the most competitive rates.
Get Creative With Video Marketing
The concept behind posting content regularly on all your channels is to reach out to more people and get their attention. So, it doesn't matter whether you post weekly or yearly if your posts aren't getting any engagement. Thus, loan companies should try different ways to make their posts exciting and appealing.
One such way is incorporating videos to depict your messages engagingly. In fact, video marketing is among the most profitable loan promotion ideas for credit unions.
Focus on educating your prospects with how-to videos, industry statistics, quick FAQs, etc. This way, they can enjoy learning with you and look forward to watching more videos you create.
Another excellent idea is to include your video links in your direct mail items. You may also add a QR code that your prospects can use to scan and watch your videos.
Work On Your Search Engine Optimization Tasks 
SEO is the most crucial aspect of your online marketing programs. You may have a well-crafted website with eye-catching graphics and helpful content, but it also requires proper SEO to rank on Google.
It helps you optimize your lending website and generate more organic traffic. Also, it can help you get more followers on your social media pages by allowing more people to find you easily.
Also, consider creating a Google My Business (GMB) account to rank higher for specific keywords. With a GMB page, loan companies can appear on local search results and get prospects to locate them.
Connect With Real Estate Agents
Most people visit a real estate agent when they intend to buy a house or acquire some property. Hence, you can expand your database by partnering with real estate agents and asking them to promote your business to homebuyers.
You can connect with real estate agents via email, social media, or direct mail. Also, you may visit local trade fairs and open houses to introduce yourself and set up collaborations.
Thus, the next time you ask- how do I get clients for my loan programs, you can use this marketing opportunity.
You may also like: Credit Union Marketing Trends
Adopt an Omnichannel Marketing Approach
Some of your potential clients may engage with your business digitally, while others may prefer offline channels like direct mail. Thus, employing various channels and reaching out to as many people as possible is advisable.
But, make sure to maintain consistency and personalize your messaging on all channels. Use omnichannel marketing strategies that help you offer a seamless customer experience—resulting in increased customer satisfaction and loyalty.
Host Online and Offline Events
It is always good to participate in local trade shows, conferences, etc. This way, you can talk to people one-to-one and discuss your services in-depth. However, you may also host your own events and invite prospects so that all the attention is on your business.
Allow potential and existing customers to visit your events and ask questions. Motivate them to talk about their needs and help them get the ideal solution accordingly.
It is not mandatory to host big-shot events or press conferences; even a webinar with a small audience can work great for your business. Keeping your attendees list small lets you talk to everyone personally and push them ahead of the sales funnel.
Ask For Referrals
Staying in touch with your ongoing and old customers is just as important as getting new leads. You can send timely direct mail items to your most loyal customers and ask them to refer you to their friends and relatives.
Or, you may include a 'refer a friend' link in your weekly newsletter as a CTA. Either way, you should ask for referrals upfront so that you increase the number of leads on your pipeline without any additional effort.
Marketing Steps to Help Improve Your Customer Journey
Apart from the above marketing ideas for title loan companies, you can also undertake some more steps to improve your client journey:
Find Out Prospects' Lending Goals
You need to identify the lending goals of your target audience—figure out what their requirements look like. For example, you can determine the loan period and EMI payment options your customers need.
This way, you can craft your content in a more tailored manner that can help you grab your prospects' attention.
Solve Problems
Your prime motive should be solving your customers' problems at all stages of your marketing funnel. Focus on offering them a smooth customer journey and offer solutions relevant to their needs.
Suppose your client wants to take out another loan, you can guide them throughout the process and win their trust. Such small steps can go a long way for your business.
Keep Track of Your Performance
You must know how well your campaigns work out for your company and what changes you can make. Monitor your campaign performance from time to time to ensure that you are able to achieve your objectives.
PostGrid can help you track your campaign results via periodic reports and insights. Therefore, you can always stay aware of your response rates and know what to do next.
Offer Quality Services
As said earlier, avoid doing anything that can affect your image negatively. Instruct all your marketing and sales representatives to offer quality services to every client.
You can assist them in deciding which loan program they need and how to apply for it. Once the application is approved, you can guide customers further, proving yourself to be reliable.
Thus, the next time they need financing, your company will be the first name to pop up in their minds.
To Summarize
As the lending industry continues to expand its operations, you must adopt the most effective marketing ideas for loan companies. They can help you generate new leads, get repeat customers, and improve brand reputation.
We hope this blog enables you to get in touch with more people and increase your conversion ratios. If you need any help with your direct mail efforts, try PostGrid's direct mail API.
It helps you create impressive items that can establish emotional connections and motivate people to respond. You can automate the entire print and mail process and sit back as the results start pouring in. Sign up here to experience the effectiveness of direct mail automation first-hand!