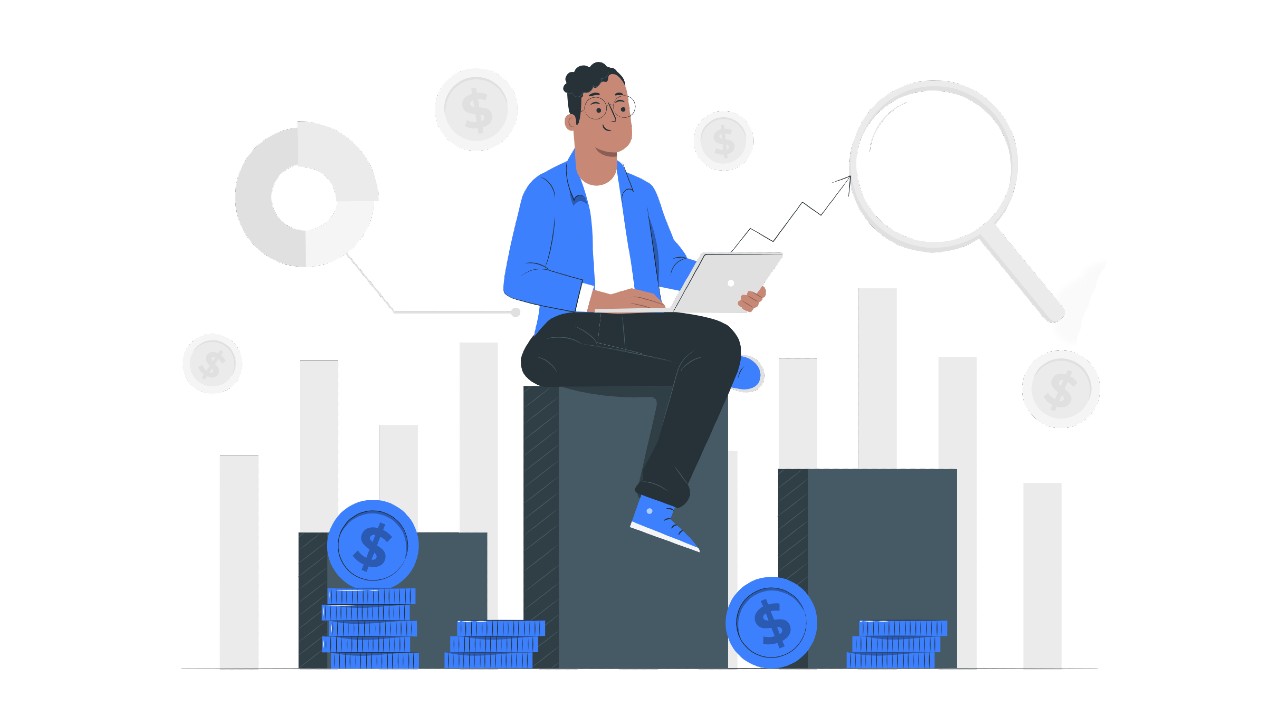 What is Omnichannel Marketing? Meaning, Benefits, and Trends
You may have come across the term 'omnichannel marketing' while looking for a way to provide an effortless, seamless experience to your customers.
Surprisingly, several marketers are still unsure what this term means and how it can help them grow. Also, they might think that it is the same as multichannel marketing.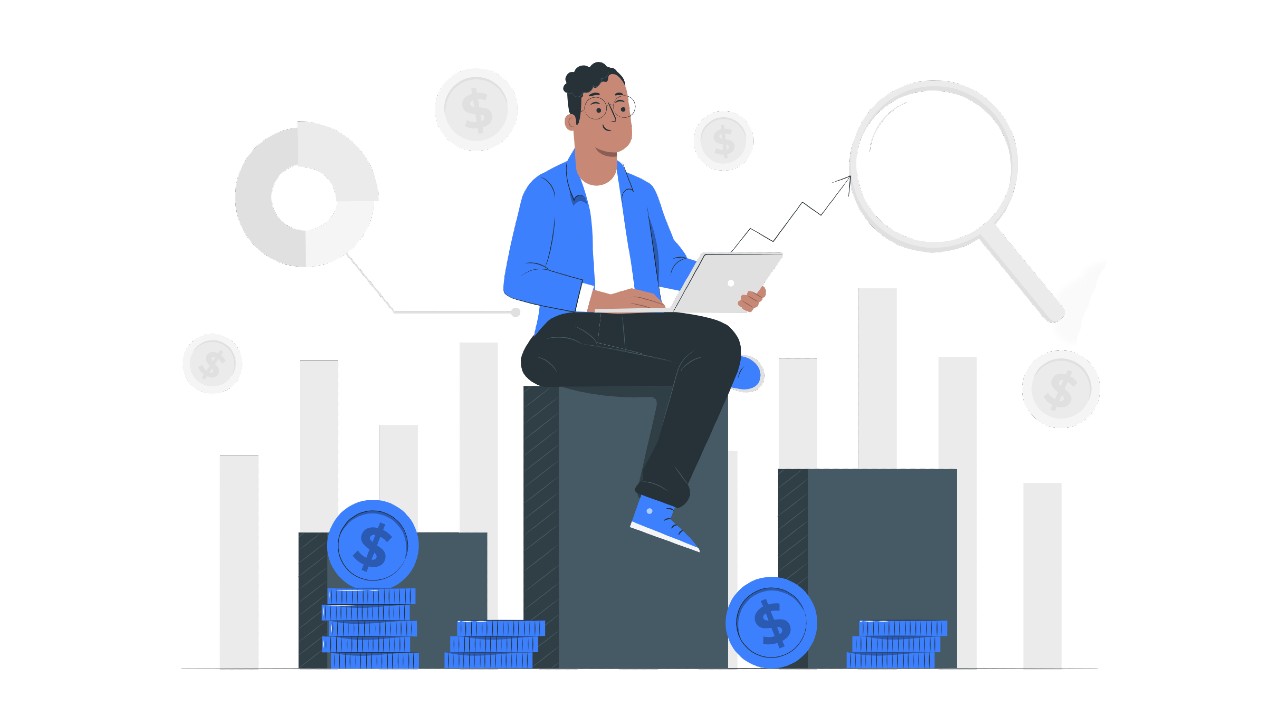 However, omnichannel marketing offers much more than multichannel marketing. It is a better and more sophisticated marketing approach that prioritizes customers.
Marketers can adopt omnichannel marketing plans to increase customer loyalty and retention rates by personalizing engagements. They can also get more prospects on board by offering them excellent customer service from the beginning.
In this blog, we will discuss:
The basics of omnichannel marketing.

What is the difference between omnichannel and multichannel marketing?

The steps to map out a customized omnichannel marketing strategy for your business. 
Let's get right to it!
What is Omnichannel Marketing?
Omnichannel marketing is the process of integrating multiple marketing channels to create a smooth brand experience. Its prime motive is to achieve consistency across every channel and lead customers ahead of the sales funnel.
An omnichannel marketing program allows prospects and customers to interact with a brand in any way they want. For example, if they need to buy something offline, they can visit any of the company's brick-and-mortar stores. Otherwise, they can buy it online through its website or shopping app.
Thus, omnichannel marketing includes several offline and online channels giving customers a choice on how they want to engage with the company. It gives them more flexibility, and they can receive all updates in real time.
In other words, omnichannel marketing is a customer-centric approach to advertising. The main elements of such a marketing plan are:
Identifiable and consistent brand messaging.

Personalized communications based on the customers' interests.

Tailored content according to past interactions. 
Omnichannel marketing increases brand recognition and visibility. Also, it is designed to improvise satisfaction levels at every stage of the customer journey. Here are some examples that will help you understand the concept better:
Sending a digital catalogue to customers while they shop in your store.

Sending a promotional email to prospects to fill out a form and get a free sample.

Retarget customers through Facebook ads when they leave your website without completing a transaction.
What Is the Difference Between Omnichannel vs. Multichannel Marketing?
As mentioned above, there is a vast difference between omnichannel vs. multichannel marketing. Hence, you cannot use these terms interchangeably in any situation.
Here are some points that will help you learn the differences better:
Focal Point
The focal point of multichannel marketing is using as many marketing channels as possible. It follows the phrase- the more, the merrier. The prime concept behind multichannel marketing is that companies can reach more customers if they use more channels.
On the contrary, omnichannel marketing focuses on customer satisfaction. It aims at offering customers a fantastic experience throughout their journey.
Type of Messaging
Multichannel marketing does not necessarily need you to personalize your messaging. It takes a unified approach and encourages brands to use the same messaging on all platforms.
But, omnichannel marketing needs you to tailor every engagement and conversation. It uses customer data and personalizes campaigns according to the needs and interests of prospects.
Channel Interactivity
In multichannel marketing campaigns, all the marketing tools work independently. Apart from using the same messaging, they have no connection in actuality.
However, marketers need to synchronize their marketing efforts while conducting an omnichannel marketing campaign. Every channel is dependent on the interactions generated from previous or other ongoing campaigns.
Benefits of Omnichannel Marketing
Today, customers are selective when it comes to interacting with brands. Also, they are more informed about their options and want to buy from a company that offers them the best experience. Indeed, omnichannel marketing can help you get there and expand your customer base.
But, conducting such well-thought programs needs a lot of effort and time. However, it can offer several benefits when done right. Below is a list of omnichannel marketing advantages that makes it worth the added effort:
Better Customer Experience
The omnichannel marketing approach focuses on customers instead of marketing channels. Customers can interact with the company at any time and on their own terms. Therefore, the brand can drive more sales by offering a seamless customer experience.
Wider Reach
Using several channels in a combined manner enables brands to reach more people. They can connect with prospects with the same messaging across different channels and generate more leads.
For example, brands can target people who aren't active on social media via other channels like email marketing and vice versa. This way, companies can make sure they don't leave any stone unturned and communicate with as many people as possible.
Increased Profits
Omnichannel marketing communications encourage people to engage with your company through multiple touchpoints. These increased engagements can help you land more leads and hence increase revenue.
More people can know about your brand if your marketing correspondence is spread out. It results in increased visibility, sales, and profits.
High-Quality Attribution Data
You can record the number of prospects interacting with your business through specific channels. Plus, you can note down their location, age, gender, etc., to find out which demographics are more interested in your offerings.
Thus, omnichannel marketing helps you formulate accurate analytics for your firm that enable you to conduct data-driven campaigns.
Increased Brand Recognition
When you present a consistent front to your prospects, you enable them to identify your brand better. Using the same offers, headlines, and imagery can help you in the process.
By focusing on customers' overall experience and putting all your marketing channels in action, you can create a distinguished brand image for yourself. You can create an image based on your brand vision and customers' core needs.
Omnichannel Marketing Attribution
As said earlier, omnichannel marketing consists of using several marketing tools simultaneously to engage customers. But, how can a marketer decide which marketing channel works the best?
Omnichannel marketing can make it complicated for companies to know the success rates generated from every channel. Therefore, it is crucial to have a robust attribution model in operation.
This way, they can improvise the channels that aren't working great for them. Moreover, they can accelerate the use of the tools generating excellent results.
So far, two attribution models are popularly used by marketers though they don't work perfectly:
Multi-Touch Attribution
It offers real-time data on the engagements of every prospect across various channels. You can use these details to customize your current marketing campaigns to suit your prospects' requirements.
However, it is hard to say the exact contribution level made by each channel. Suppose a prospect converts after a web seminar and a social media campaign; this model cannot determine which channel should get the credit.
Media Mix Modelling (MMM)
MMM allows you to get only aggregate data, not personal-level reports. It enables marketers to see which campaigns impacted conversions the most. Still, it does not offer any insights into customers' individual preferences.
Also, MMM only considers long-term results spread out over several years. Hence, marketing teams cannot use it to make real-time changes to their campaigns.
Omnichannel attribution allows companies to design result-driving campaigns by analyzing their performance. It also helps them record customers' interests, choices, etc., to find customer look-alikes and increase connections.
Steps for Implementing Successful Omnichannel Marketing Strategies
Creating an omnichannel marketing strategy may not seem easy at first. Yet, you can create one for your company hassle-free by following the right action plan.
However, what is an omnichannel marketing strategy? Well, it is a series of steps to undertake a large-scale marketing omnichannel campaign—allowing your target audience to reach you via any channel they like.
Below is a step-to-step guide on how you can leverage omnichannel marketing to your advantage:
Communicate Your Objectives With Your Entire Team
Everyone from your marketing, sales and creative teams must know your marketing objectives. Getting all your team members on board helps you work on your omnichannel marketing plans more consistently.
Get Your Website and Social Media Handles Running
Today, every company has a functional website and various social media accounts, irrespective of its industry. Try posting regularly on these channels and keep them active enough to attract an online audience.
This way, customers can find you quickly and get all the details about your brand in no time. It facilitates customer interactions and helps you gain visibility in the market.
Develop an App
Not every company needs an app, but it is better if you do. In fact, it is a must-have for some industries, like food, hospitality, tourism, healthcare, etc.
Customers can download these apps and use them at their convenience. Sometimes, customers prefer using an app more than a website.
Collect Customer Data
Conducting an excellent omnichannel marketing program needs marketers to collect accurate customer data. This data helps them understand various things, like:
Which devices do the customers use to interact with the brand?
What products or services are they looking for?
Which type of offers and messaging do they respond to the most?
Analyze Your Data Closely
Undoubtedly, data analysis is more significant than collection. It transforms the collected facts and figures into actionable plans that companies can implement.
Analyzing customer data allows all the team members to tailor their tasks to suit the customers' preferences. For example:
The design department can create artwork highlighting the customers' problems and offering solutions.
Brands can send out emails, text messages, etc., with headlines that are sure to get their audience's attention.
Customer service representatives can use the data to tailor their conversions with customers.
Work Out Your Customer Journey In Advance
Companies should create a customer journey map for all the segments of their target audience. It helps them plan the entire journey from when a prospect finds out about their products and services to when they close a deal.
Thus, brands can better predict the prospects' steps as they move down the omnichannel marketing funnel. Also, they can prepare for different scenarios beforehand to ensure that the prospect reaches the final stage of their customer journey.
Use the Same Marketing Messages Across All Channels
Indeed, consistency is the heart of omnichannel marketing. Hence, maintaining brand consistency and using similar messaging everywhere is crucial for companies.
Try using an omnichannel marketing automation platform to help you synchronize your campaigns and use the same brand guidelines throughout them.
Personalize Your Content
The best way to conduct successful marketing campaigns is to segment your database and personalize content according to similar traits. You can use the following factors:
Geo-demographics: Age, income level, marital status, number of children, location, etc.
Brand engagement: How prospects respond to your marketing campaigns.
Shopping behaviour: When did your customers last buy something similar to your products or services, at which stage are they in their customer journey, etc.
Include a Channel-Appropriate Call to Action
It doesn't matter how many marketing channels you use for your campaign; always add an upfront CTA. Hence, the customers know what they should do next to move ahead in their journey.
Also, use a CTA according to the channels you are employing. Suppose you want to show a CTA on your social media ads. In that case, it is better to ask your audience to follow your social media channels than to subscribe to your email newsletters.
Use Omnichannel Marketing Automation
Yes, it is hard to plan and conduct omnichannel marketing. But, you can transform it into an easy and efficient strategy by using automated omnichannel marketing tools.
These tools can help you segment your target audience, schedule campaigns, and personalize everything.
One such tool is PostGrid's direct mail API which allows you to automate print and mail campaigns. Hence, you can kickstart your offline mailing campaigns with PostGrid speedily and affordably.
Test Your Campaigns Regularly
It is crucial to test your campaign efficacy from time to time. Thus, you can optimize your campaigns and drive better results.
Marketers can test their media mixes, key performance indicators (KPIs), designs, offers, messages, etc. If something isn't working right, they can replace it with a more efficient aspect—ensuring that your campaigns are successful each time.
Industries That Can Benefit From Omnichannel Marketing
Omnichannel marketing tactics apply to all industries as every customer has high expectations in today's time. However, they are more popularly used in the following sectors:
Healthcare
The healthcare industry interacts with customers through various channels, like:
Mobile apps and websites for booking appointments.
Offline locations like clinics, hospitals, and pharmacies.
Social media, email marketing, etc., to discuss potential health threats and offer solutions.
Financial Services
The banking and insurance sector is also becoming customer-centric from a product-focused field. It is personalizing messages according to the prospects' life stages and preferences.
The financial services industry is spread across every channel, from email to direct mail. It wants to get in touch with more prospects based on specific demographics to offer a smooth experience.
Fashion
The fashion industry is expanding more than ever. Customers no longer walk into clothing shops every time they wish to buy clothes, accessories, etc. Almost all fashion brands have an online store that allows customers to view and purchase things at the click of a button.
We all have seen fashion display ads whenever we open a search engine to look for something. Thus, it is evident that the fashion sector is also using omnichannel marketing prominently.
Automotive
Buying cars, motorcycles, etc., is a long-term and massive investment for most people. They don't buy anything recklessly without researching and understanding their options in-depth.
Thus, the automotive industry needs to adopt an omnichannel marketing plan to make prospects gain trust and confidence in them. Also, continuous omnichannel marketing strategies can help them get repeat business.
Tourism
Tourism does not work the same way as it did until a few years back. Now, tourists want to know and see the place virtually before planning a trip. Also, they want to compare their options to see how they can grab packages at low costs.
Therefore, all the food brands, hospitality firms, travel agencies, tour guides, etc., that come under the tourism industry need omnichannel marketing. It can help them communicate about their offerings to people and encourage them to know more about their brand.
Omnichannel Marketing Examples and Trends
Several companies have overcome omnichannel marketing challenges, like extra time and hectic planning. Below, we have enlisted the examples of many world-renowned brands that use omnichannel marketing successfully every day:
Disney
Disney has crafted its omnichannel marketing plans carefully to offer a smooth experience to customers. It has optimized its website, helping customers book their tickets via mobile or computer devices in very little time.
Once customers reach Disneyland, they can use Disney's well-designed app to locate all the attractions they want to see and know the estimated wait time.
Amazon
Amazon also has a helpful website and application, but it also has other features. Any person can become a Prime member and get benefits like one-day shipping, extra discounts, a free Prime video subscription, etc.
Amazon also offers impeccable user experience and customer support. Hence, it is indeed the king of retail omnichannel marketing.
Starbucks
Starbucks has a mobile rewards app that helps it integrate digital and in-store experiences to ensure customer convenience. Using this app, they can pay for their orders digitally at any Starbucks location. Also, they can reload their cards via the app at any time.
Apart from that, customers also gain reward points every time they pay using the app. Once they collect enough points, they can buy themselves a free coffee.
Thus, the recent omnichannel marketing trends include:
Combining the online (app, social media, email, etc.) and offline (stores) user experience.
Offering a bunch of benefits to customers that they can avail of across several platforms.
Use an app or website to drive offline traffic to your stores.
Incorporating a live chat section on your website to answer customer queries immediately.
Sending SMS or push notifications to everyone who abandons their carts on the shopping application.
You can use these examples of references to grow your business and achieve all your marketing objectives effortlessly.
Conclusion
We hope this article helps you distinguish between integrated marketing vs. omnichannel marketing. Omnichannel marketing helps companies connect with existing and potential customers at the right time with the right offer. It enables businesses to show customers that they value them and take extra steps to offer tailored solutions.
Thus, omnichannel marketing makes customers feel special and promises them an effortless buying experience. This way, brands can get more prospects to work with and increase conversion rates.
PostGrid can help you achieve your marketing goals by enabling you to:
Creating a targeted and segmented mailing list.

Designing eye-catching artwork which you can use on any platform you want.

Printing direct mail items in only two business days.

Mailing them through Canada Post.

Combining your direct mail campaigns with other channels by integrating PostGrid's API into your CRM.
Learn more about how PostGrid allows companies to conduct omnichannel marketing campaigns effectively- Sign up now!